Dawn breaks over a verdant oasis insects begin their morning rituals of passing from plant to plant starting a cycle of nourishment that sustains an entire ecosystem. A woman stretches out her arm in a classic yoga pose to greet the day in restorative contemplation. While tea served in rough raku bowls sparks inspiration from nature's creative muse in this most fertile sanctuary.
Rethinking The Future Awards 2022
First Award | Office building (Concept)
Project Name: Verdant Sanctuary
Studio Name: Form4 Architecture
Design Team: Architect: John Marx, Chief Artistic Officer
James Tefend, Principal-in-charge
Area: 53,000 sf
Year: 2021
Location:  Palo Alto, CA
Consultants:   Landscape Architect: Guzzardo Partnership
Lighting Designer: Luminae Souter
Structural Engineer: DCI, Inc.
MEP Engineer: M-E Engineers
Civil: BKF civil engineers
Photography Credits: Renderings by Form4 Architecture / Teapot Collective
Other Credits: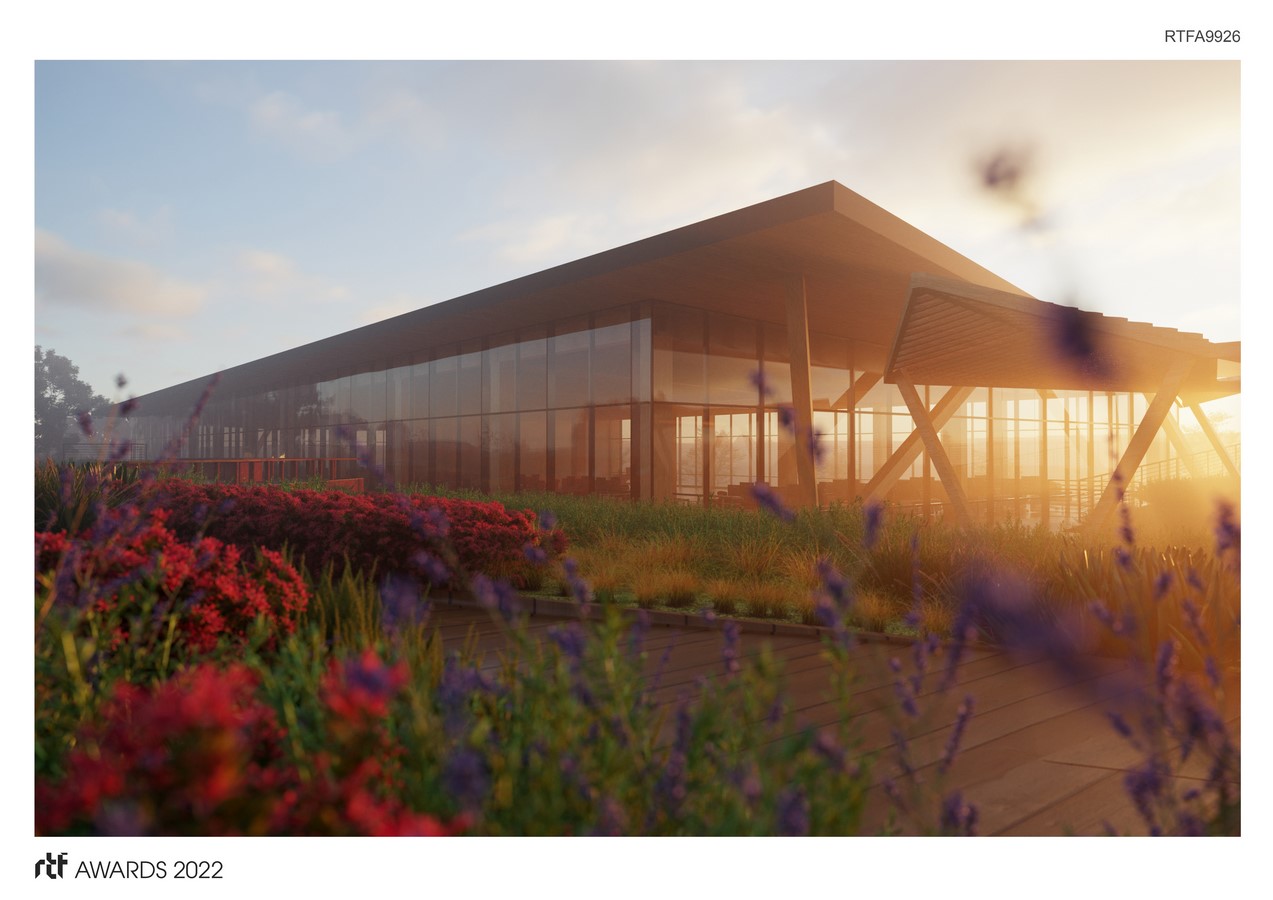 Verdant Sanctuary expresses its embrace of nature through each design element: its natural setting, its choice of material—it is almost entirely made of wood and glass, its dramatic roof design that echoes the shape of a bird's wings. There is a dynamic flow to these forms that pulls you along, giving you the feeling of an organic whole.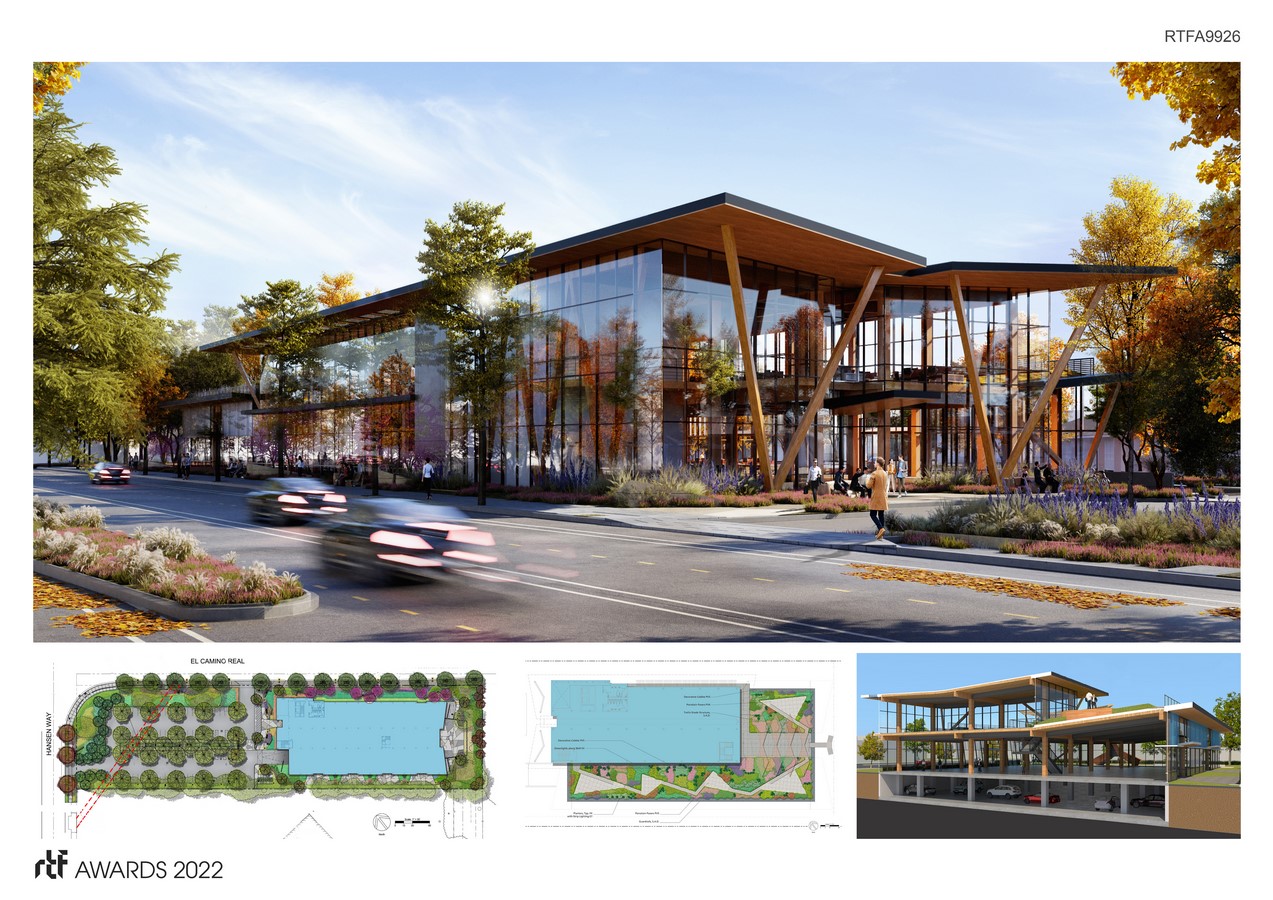 Located in Stanford Research Park, the epicenter of technological change, it neighbors 607 Hansen Way, an Eric Mendelsohn designed building which was the original research and development building that started Silicon Valley. The two-story, 52,872 square-foot office/R&D space emphasizes horizontality through its various roof scales and levels. Projecting and receding volumes create a lively building envelope rather than a static flat façade. A generously scaled main entrance canopy is supported by structural elements that feature mass timber.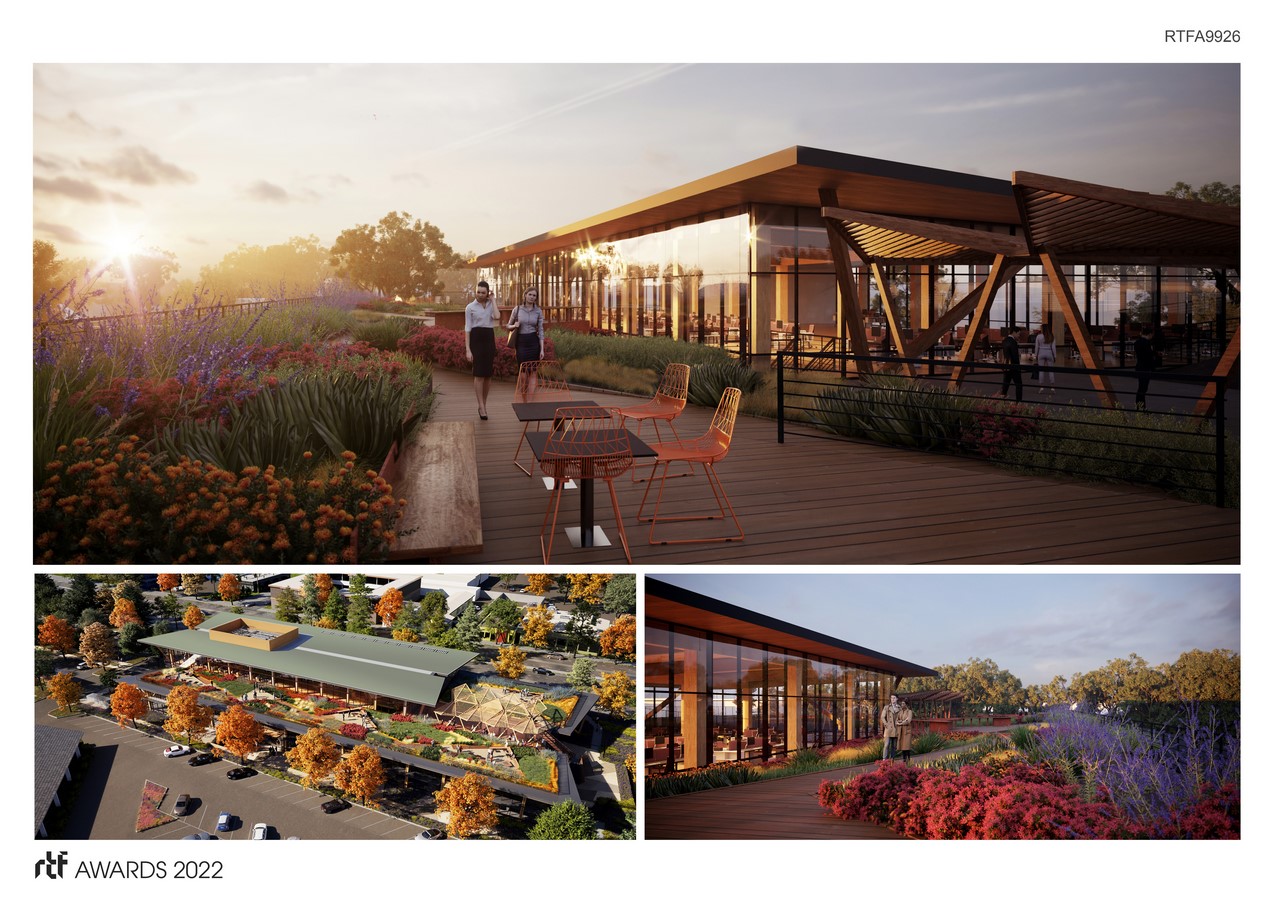 Utilizing passive sustainability strategies, the design uses large roof overhangs to shade the glass in the summer and in the winter, when the sun is low, the large glass areas provide beneficial solar heat gain. The building will be all-electric with PV panels for sustainable energy harvest and will feature a green roof as natural insulation.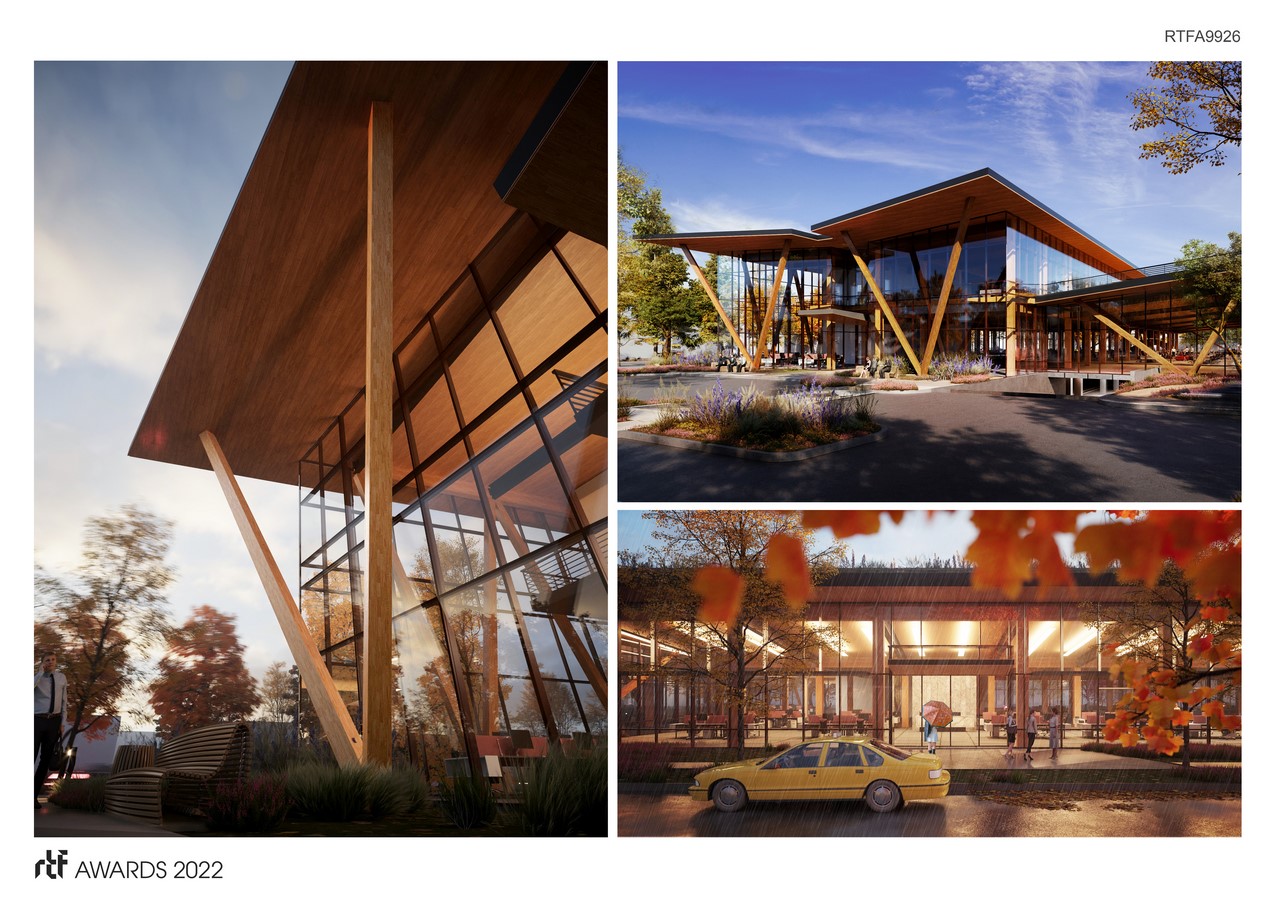 This oasis is a pastoral break in a canyon of structures built on zero lot lines along the El Camino Real. The California xeriscape provides a buffer between the building and the street and harmonizes with surrounding buildings. Glass walls are so clear and unobstructed that the roofs seem to float, and nature surrounds you providing a warm welcome and a place for creativity.