Amidst a newly designed building ensemble with bright façades & ultra-modern workspaces, a visionary plaza was created that celebrates contemporary mobility. Organically curved levels, in between oases of tranquility, water features, cafés & restaurants.
Architecture, Construction & Design Awards 2020
Second Award | Urban Design (Built)
Project Name: V-PLAZA 
Studio Name: 3deluxe
Design Team: 3deluxe architecture
Area: Europe, Baltic States
Year: 2020
Location: Kaunas, Lithuania
Photography Credits:  Norbert Tukaj, Sascha Jahnke
Other Credits: Client: SBA Groupe / Executive architect Lithuania: Giedraitis & architektai / Concrete free forms: mind work ramps, Latvia / Lighting: iGuzzini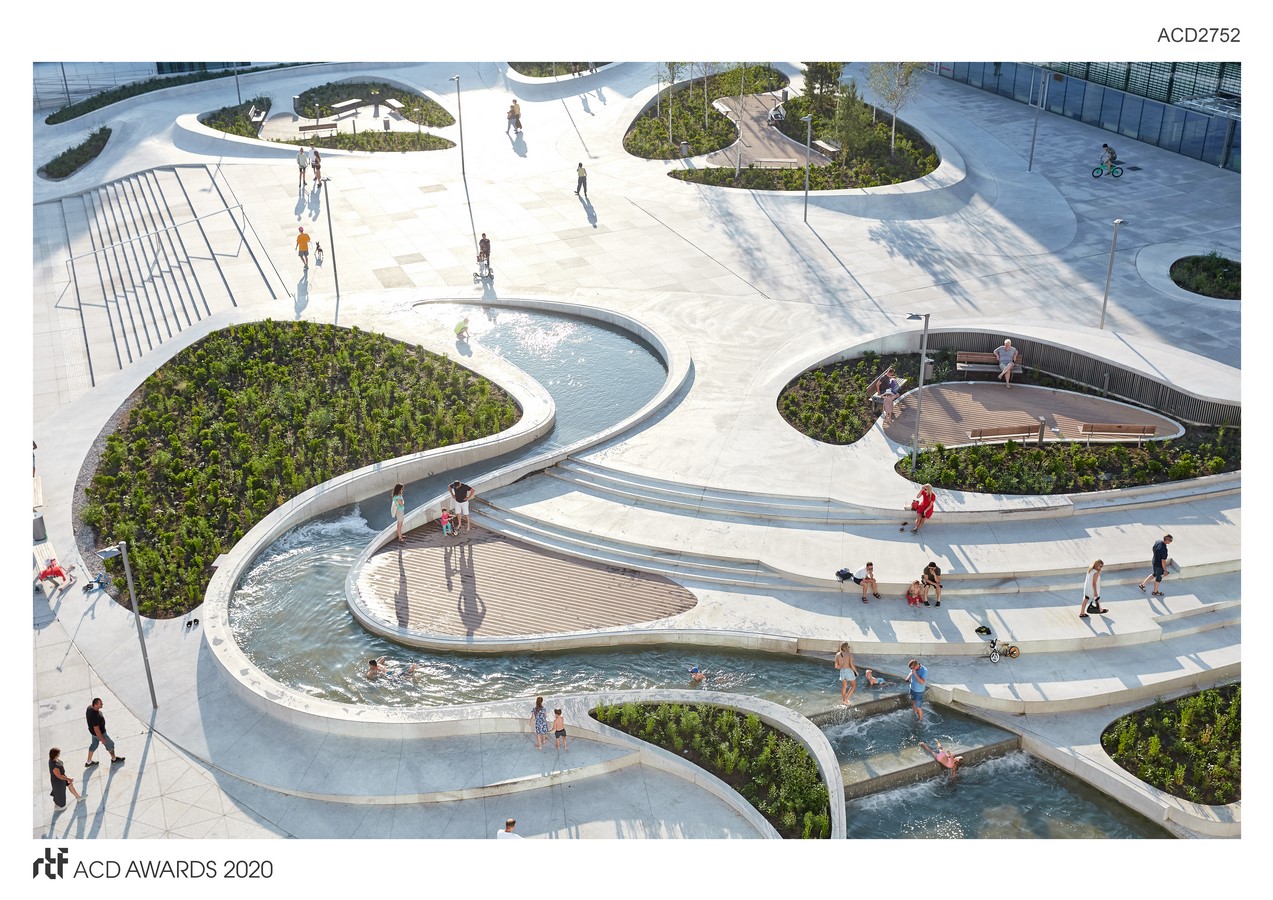 This hybrid of skate park, playground & urban living room is the perfect venue for a young, dynamic society. What was previously a largely unused is now a new, inviting public space where you can casually enjoy a coffee or work outdoors while the kids play in the water, youths skate & students relax in the sun…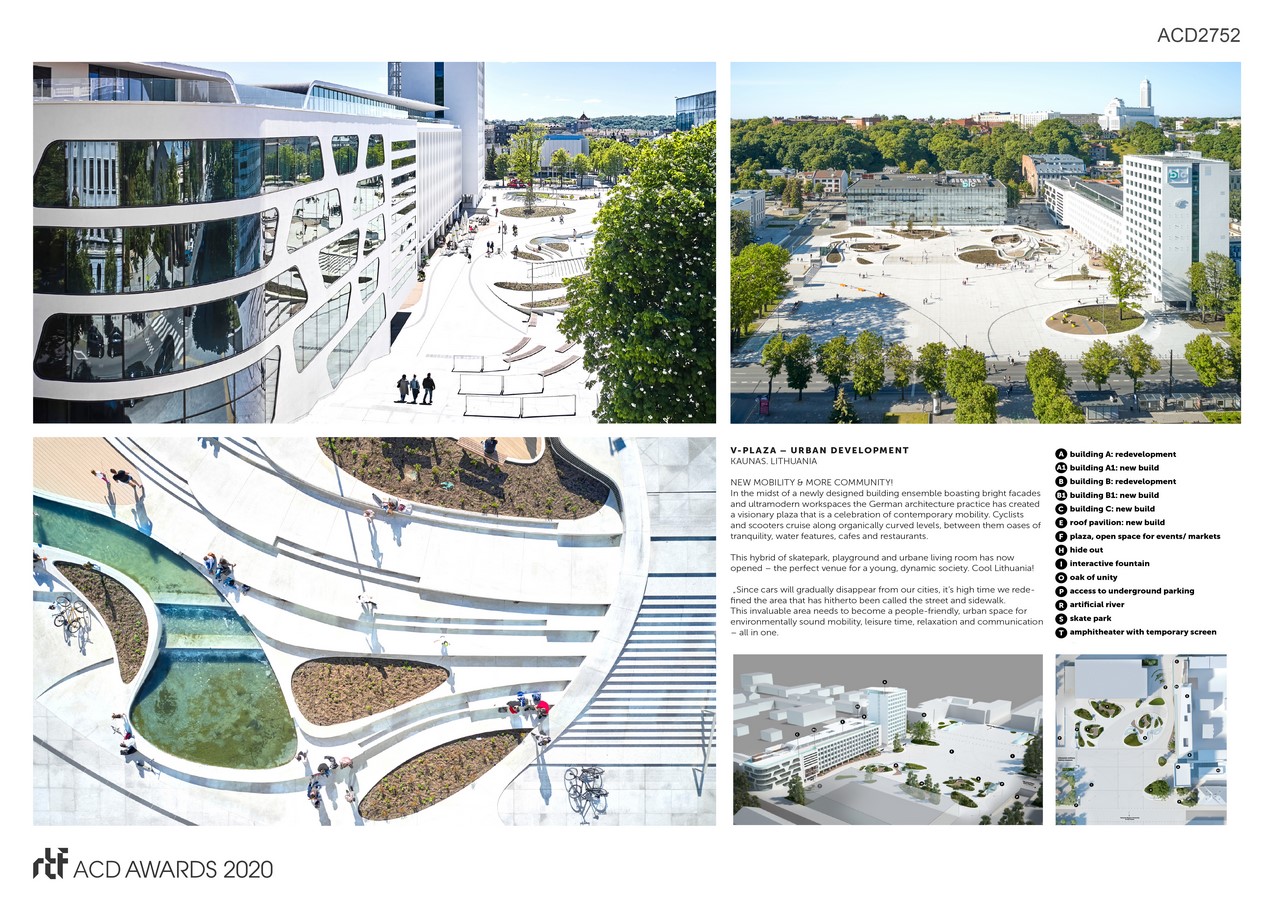 Additional Information for the Jury (optional):
A historic square is transformed: We developed two design levels that structure the entire surface as a grid of visible lines on the ground. One is linear & forms the historical context, in which the existing axes of vision & movement are taken into account. The other level is designed to be organic & fluid, reflecting the natural movement of passers-by.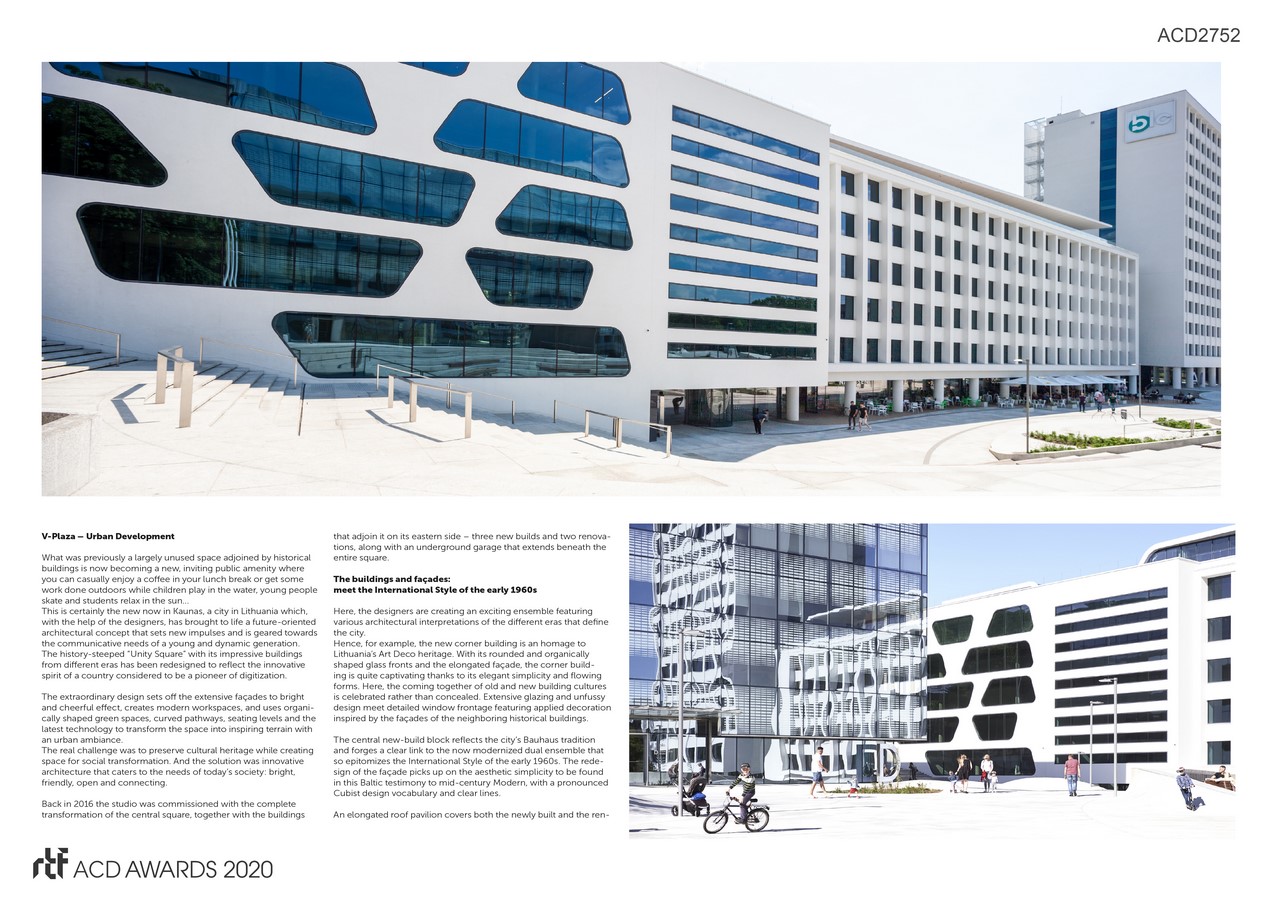 The natural result is an organic, landscape-like arrangement comprising dynamic thoroughfares, staggered seating & steps, gently sloping green spaces & water features that connect the different levels of the plaza in a seemingly obvious way.