This building stands on a former brownfield site. The remarkable factory building has been partially conserved: the characteristic iron structure and end wall have been renovated, and intermediate housing units have been created in a series of pure white blocks nestling under the skeleton of the structure.
Rethinking The Future Awards 2020
Third Award | Housing – upto 5 floors (Built)
Project Name: Urban Side
Studio Name: S&AA
Design Team: Architect of record: S&AA
General Enterprise: Wimmer
Surveyor: Archimed
Area: 7 352m²
Year: 2018
Location: Schiltigheim (67)
Photography Credits: Pierre Pommereau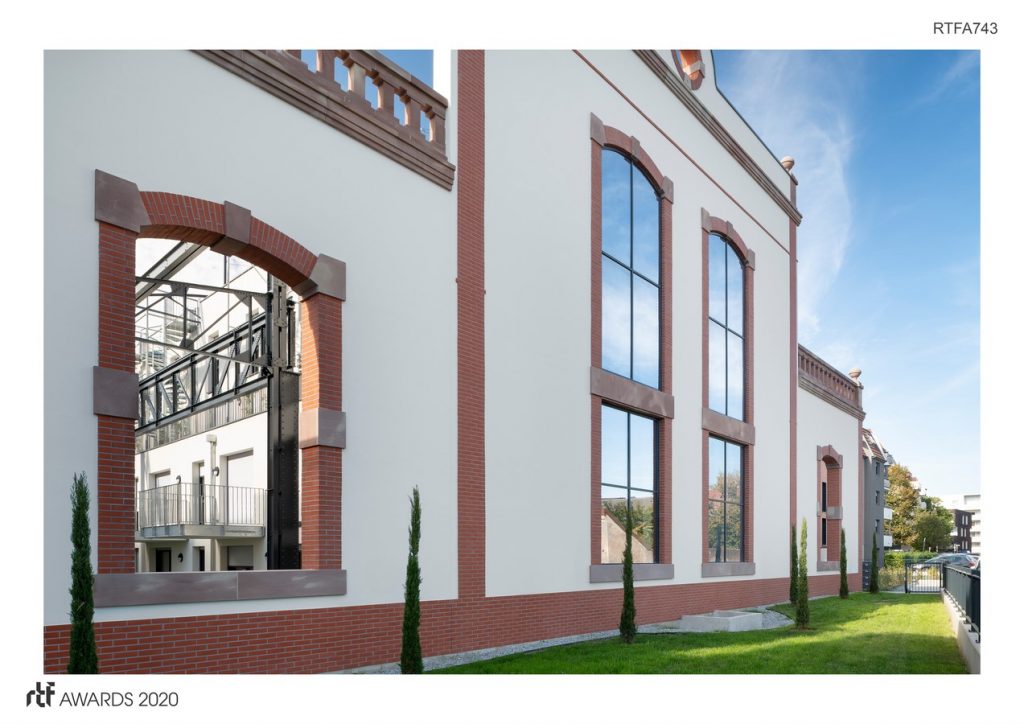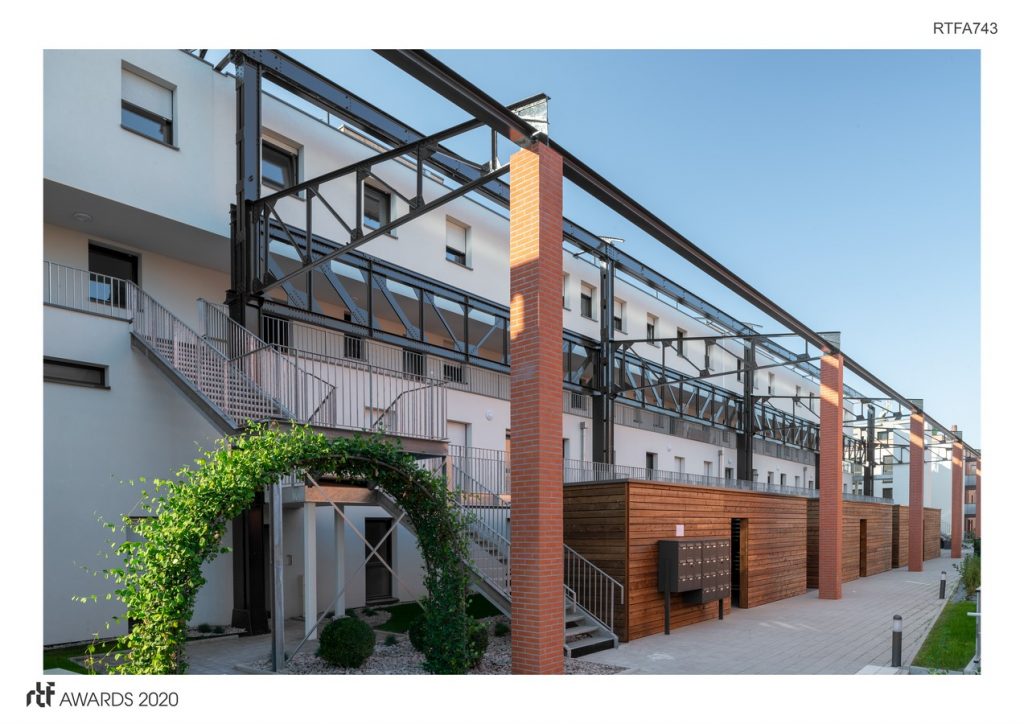 Elsewhere on the site, new residential buildings with simple shapes and materials recalling the site's industrial past are planned.
ARCHITECTURE, CONSTRUCTION & DESIGN AWARDS 2020 IS HERE
Over more than half a decade Rethinking the Future has been a leading organization committed to providing an international platform to not only recognize and acknowledge design talents from all over the world but also to celebrate and share the knowledge that created through a plethora of awards, events and academic dialogues in the field of architecture and design.