The Amouage Flagship boutique conveys the mysterious poetry of an eclipse in the brightness of the skies over Oman.
Global Design & Architecture Design Awards 2022
Second Award | Commercial (Built)
Project Name: The Eclipse
Project Category: Commercial (Built)
Studio Name: Héroïne
Design Team: Héroïne
Area: 110 sqm
Year: 2022
Location: Mall of Oman, Muscat
Consultants: /
Photography Credits: Cover Photo & 2-5: Amouage & Photo 6: Sybille de Saint Louvent
Text Credits: Héroïne x Amouage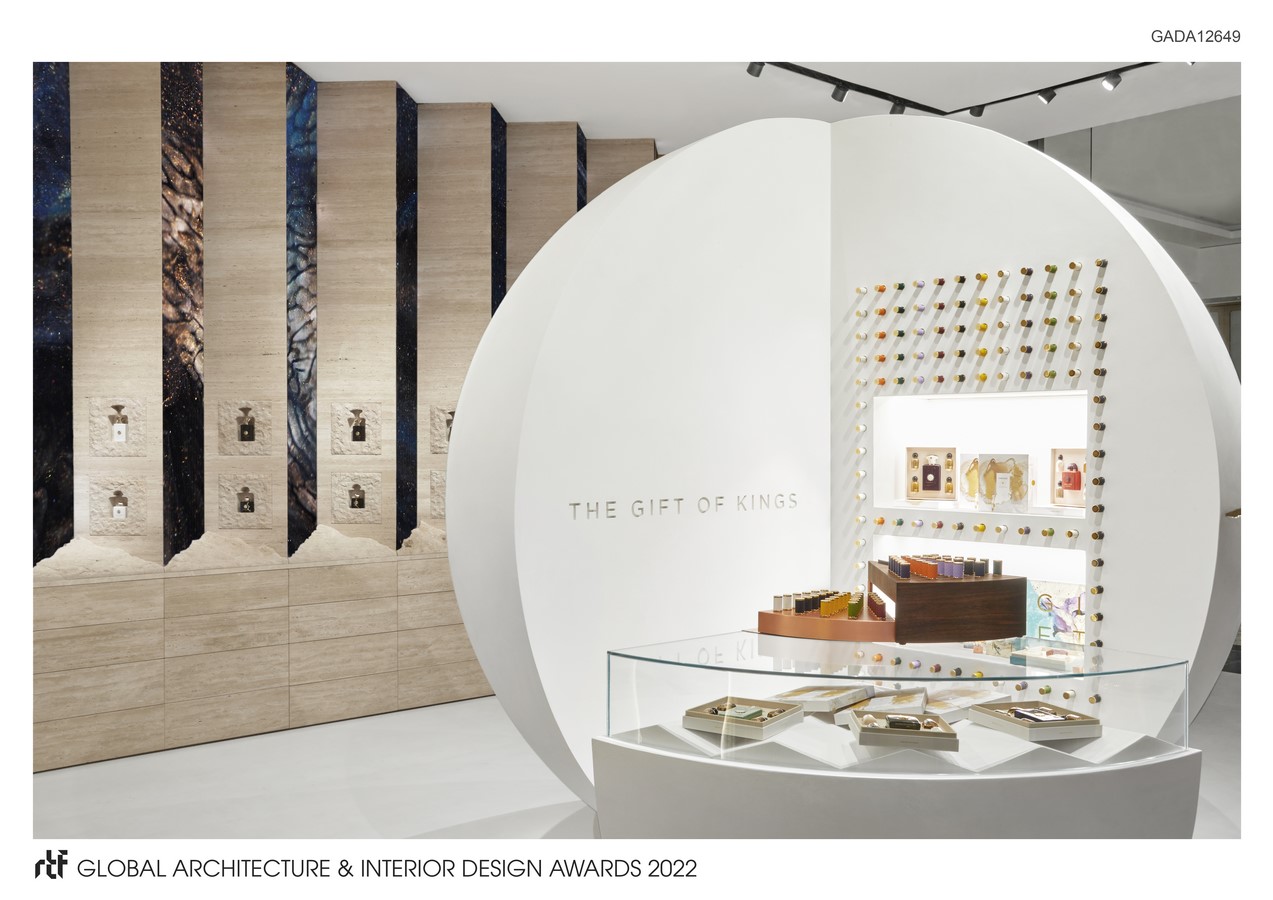 To embody this, a monumental sphere 3 meters in diameter, split by a crack in gold leaf from one side to the other, forms the focal point of the space, which is part store, part art gallery. Our inspiration was the elemental work connected to Omani nature, as well as the rugged grandeur of the project. We enjoyed the idea of a monolithic representation of the moon, bringing a strong atmosphere, emotion and visual gravitas through its uncompromising brutalism.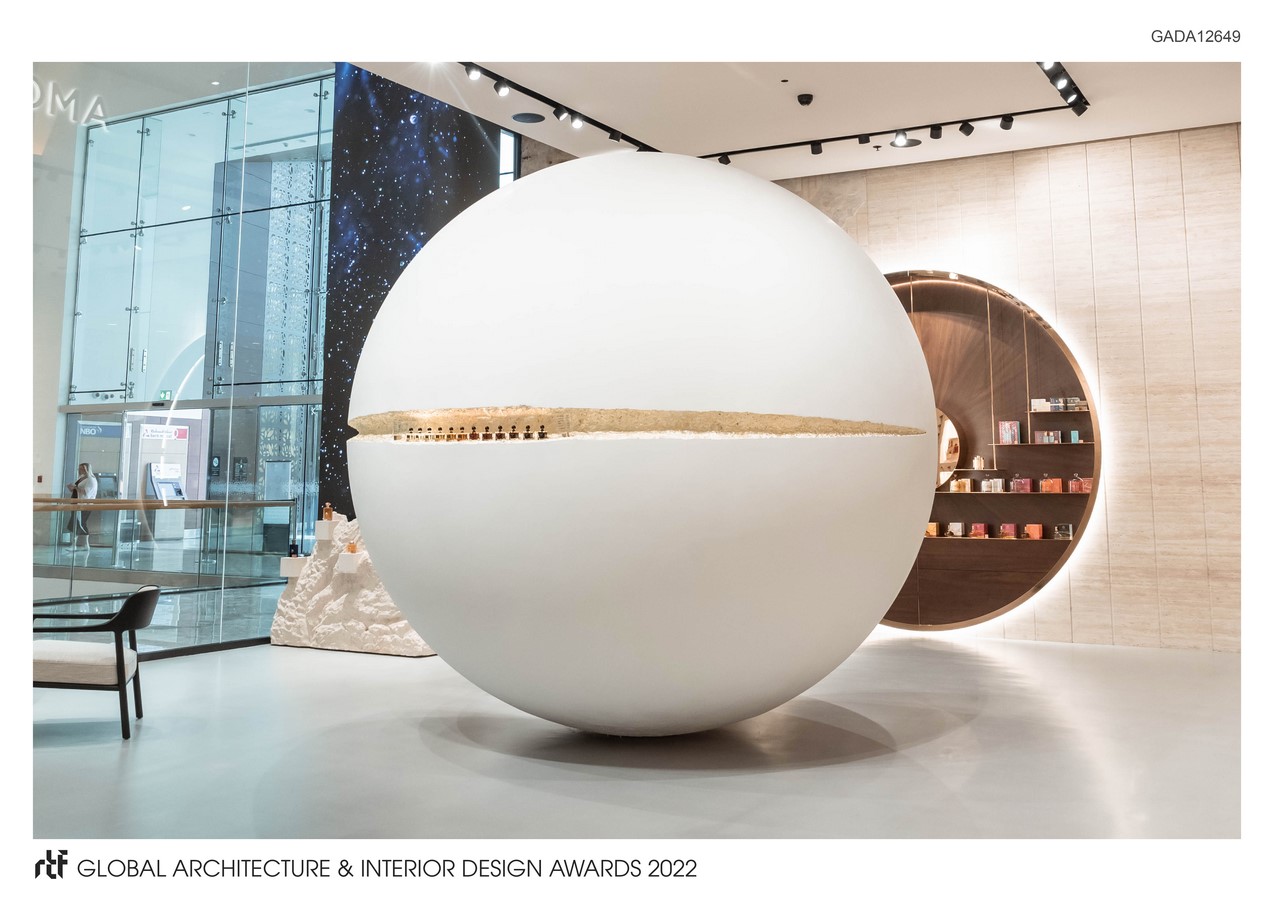 The architecture, way around the space and experience were designed so the brand resonates well beyond the Mall of Oman walls.
Visiting the space is gradual and immersive, using scale and trompe l'oeil effects, like the huge travertine gaps that form the pattern of the store's slide flank. Yet these mineral giants in fact hide a succession of vertical screens created by digital artists, who have also been highly inspired by the perfumer's creations. When opening a drawer, smelling a perfume, the screens come to life and provide a visual interpretation of the fragrance being discovered.
The monumental moon follows the same idea. In reality it contains miniature bottles of the Attar collection, the latest precious nectar by the brand. There is no doubt that this is where the most unique olfactory discovery is experienced in the store. This is because it occurs using a Qalam, a quill that was the calligraphy tool used to keep the gold trade registers in Oman. Carefully dipping the quill into the bottle's slender neck allows it to take up a drop of precious liquid used to anoint a pulse point.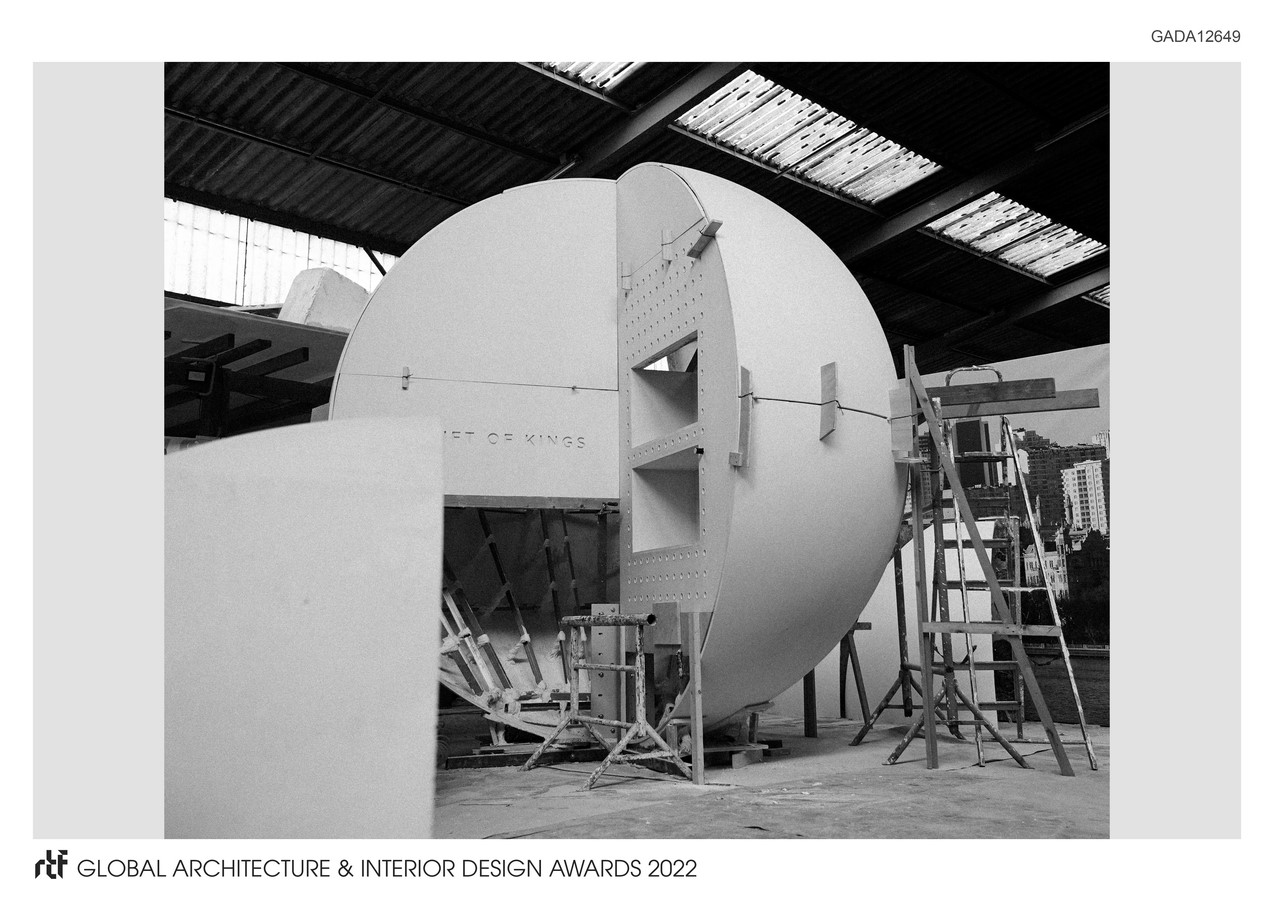 The result: It is a place that is both poetic and impressive, halfway between store and art gallery, which leads visitors to be involved in what they discover. It is a showcase that enables AMOUAGE to pay tribute to the tradition and culture of Oman, all while celebrating its very unique identity.