Shenzhen-Hong Kong Open Innovation Center is the key project of "West Wing" of Shenzhen-Hong Kong Cooperation Zone. We seek an integrated design method, and plan the two plots in a unified way, aiming at creating an impressive and remarkable building. The overall volume is formed by two groups of stacking boxes, which face the Shenzhen River and are stacked step by step.
Rethinking The Future Awards 2021
Second Award | Institutional (Concept)
Project Name: Shenzhen-Hong Kong Open Innovation Center
Studio Name: schneider+schumacher International GmbH
Design Team: Michael Schumacher, Joachim Wendt, Nan Wang, Meng Li, Di Sun, Patrick Euler, Jingjing Zhu, Xiuyuan Zhang, Yanwei Liu, Yi Zeng, Yunzhou Fan, Yongjia Lin
Area: 200,000㎡
Year: 2019
Location: Shenzhen, China
Consultants: Arup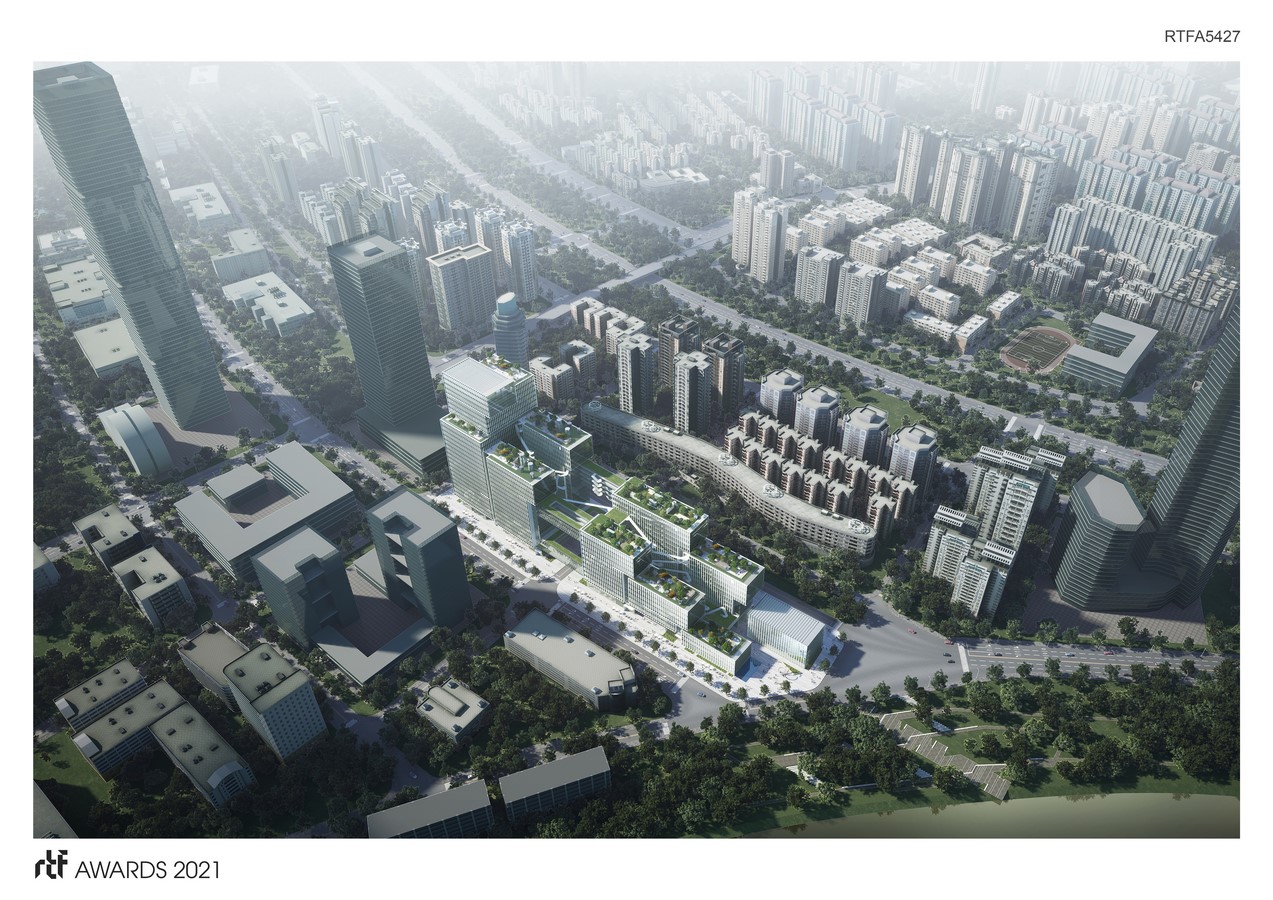 The entrance lobby integrates the functions of business, scientific research exhibition, conference exhibition, leisure and office, etc., to create a compound main lobby with the height of four stories. It  becomes the function core that serves the surrounding and upper scientific research spaces.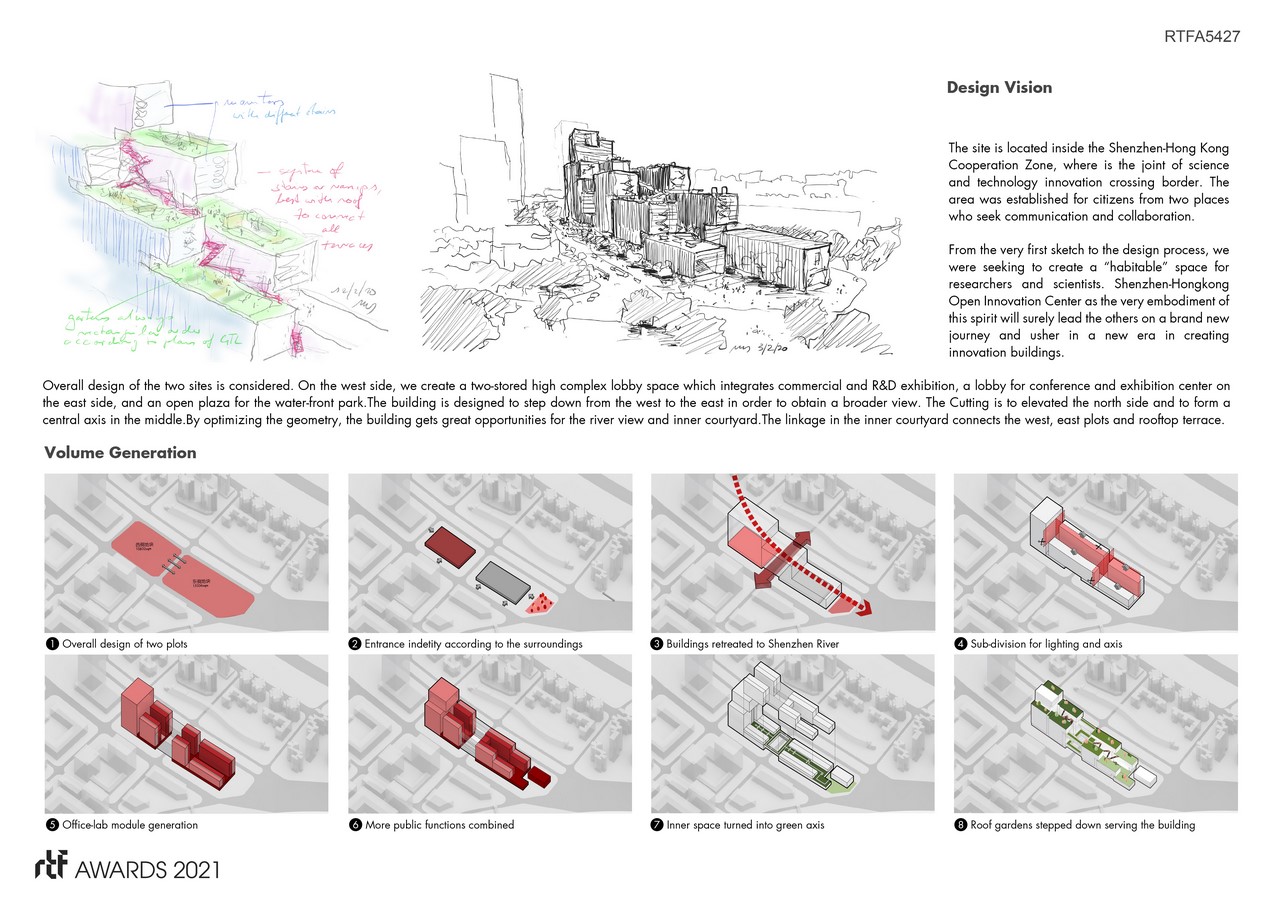 The terraces generated by inner courtyards and stacking boxes become high-quality leisure spaces for all the users of the building. The standard modular office and experimental space are closely connected, and combined with indoor shared communication space. So that it can meet the needs of enterprises to the greatest extent.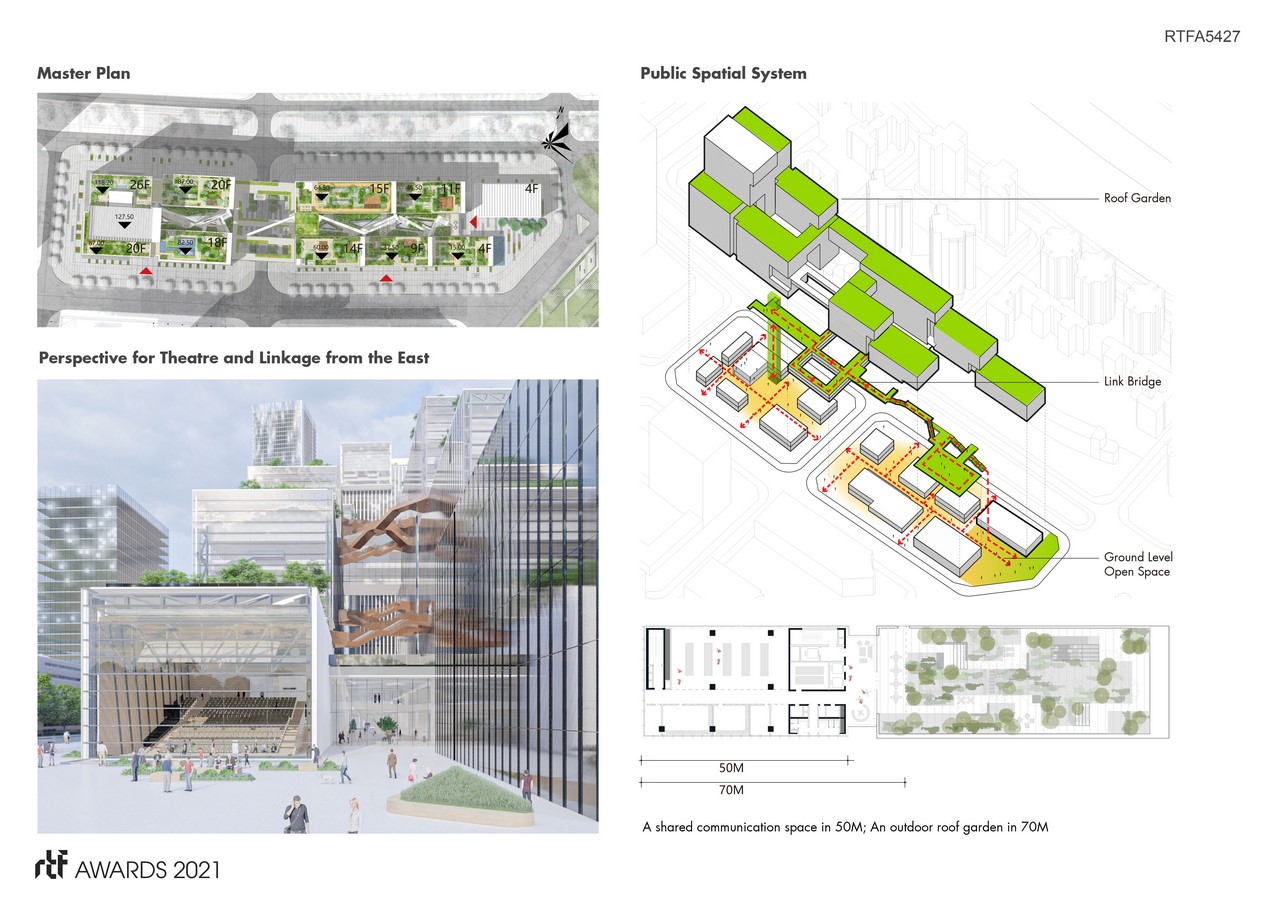 The facade along the street side is simple and unified with the surrounding high-rise buildings. The glass curtain wall is matched with vertical metal components, which are openable. For the inner side facade, it is more complex. With the reflection of central green axis in the middle, it becomes energetic.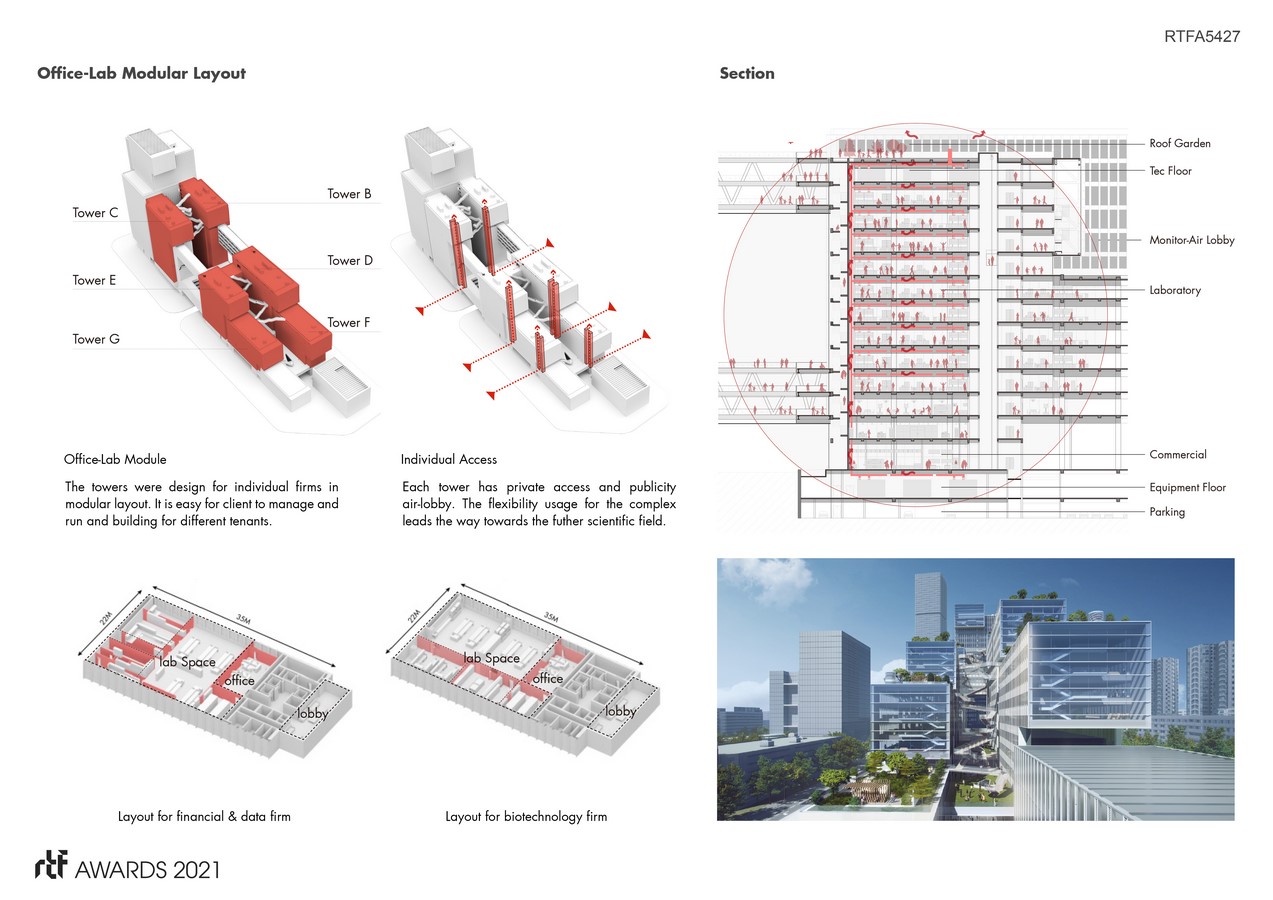 The building on two plots is connected by outdoor stairs in the north-south direction, with staggered turns and overlapping connections. The whole building is like a giant  ship that about to sail, carrying the spirit of exploring.