A new pharmacy model begins to be born in the Tapajós Group, leader of the segment in the North Region of Brazil. The company opened its first Flagship Store, under the brand of Santo Remédio Pharmacy, located in Ponta Negra, one of the main neighborhoods in the city of Manaus, Amazonas.
Global Design & Architecture Design Awards 2022
Third Award | Commercial (Built)
Project Name: Santo Remedio
Studio Name: Balko Argentina SA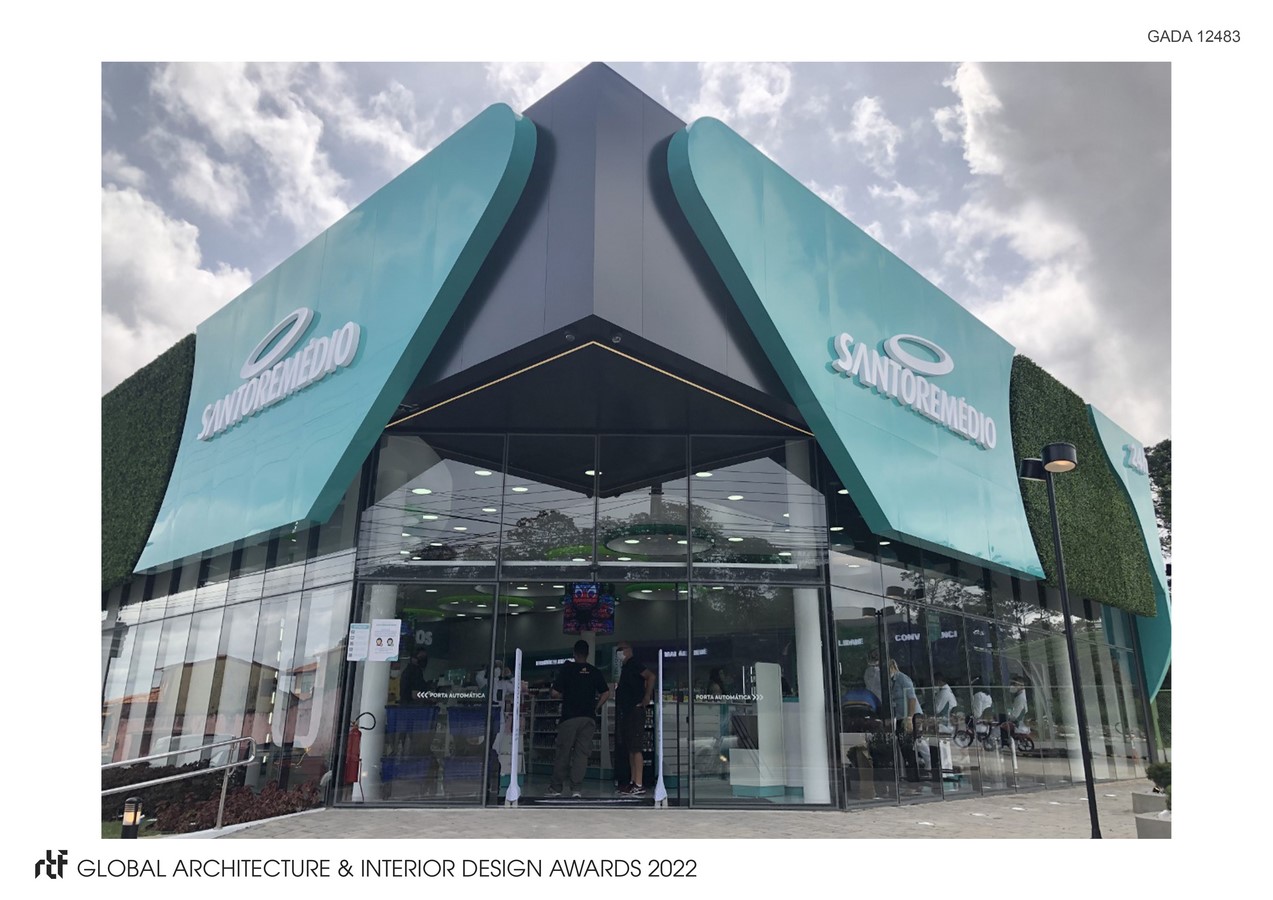 The Flagship reinforces this trend by offering a more diversified mix, with themed services and spaces that ensure a differentiated sensory and consumer experience.
And that has been the challenge of this project: Allowing consumers to find the products they are looking for in the same place and to enjoy the shopping experience, being part of a disruptive and innovative place.
Every detail was designed to make the shopping day more enjoyable, starting with the facade inspired by nature and sustainability, which mixes the indentity the brand's color with green walls that imitate Amazonian plants, cut by black stripes that refer to the River Black.
The ceiling of the store has acrylic lamps that imitate the species of plant called water lily, known as Amazonian Victoria Regia.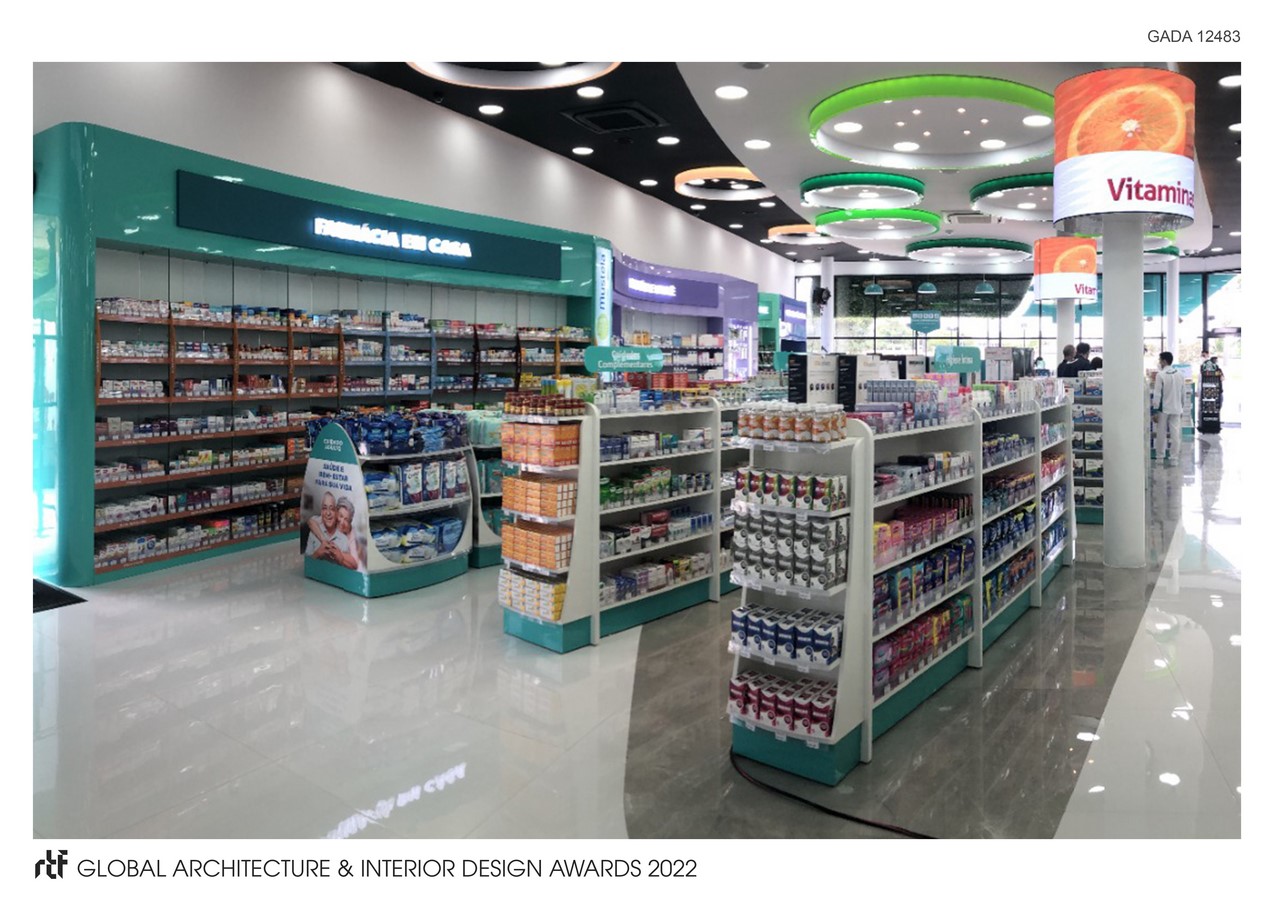 The format of the store, the materials and technology used, are inserted in the concept of biophilic design, which reminds us of elements of the region.
Another differential is the encounter between the plaster in black and white colors, alluding to the crossing of the Negro and Solimões rivers.
Technology and interactivity are an integral part of the project. Incorporating a drive thru that allowed to give agility to the shopping experience in a pharmacy.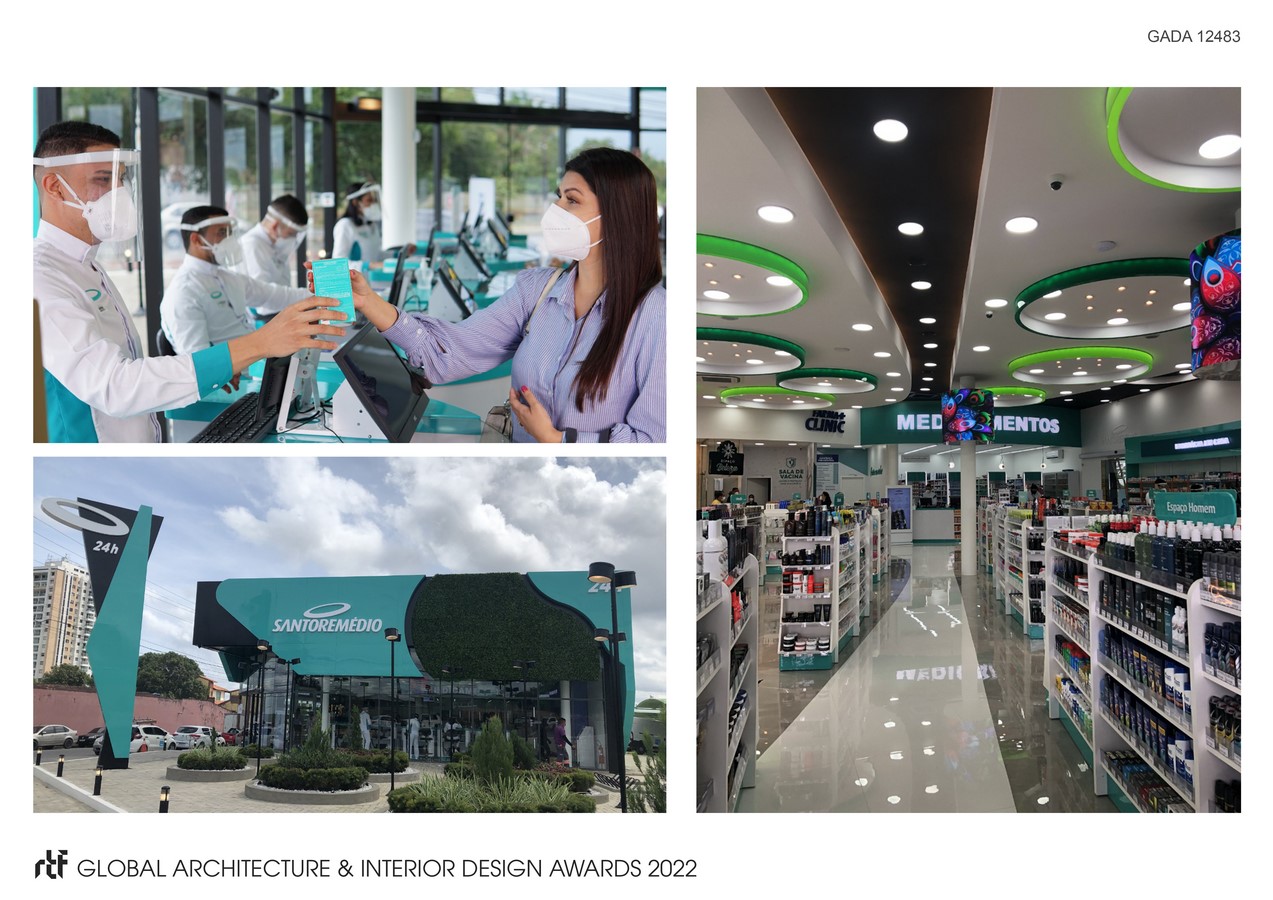 Communication with the customer at the point of sale will be enhanced with the installation of two circular LED panels, unprecedented in the national pharmaceutical retail market, which will be located in two central aisles. Next to the medicine counter, an interactive totem will be positioned to highlight the catalog of news and promotions. An 86-inch television complements outreach channels to enhance the customer experience in the store
The Brazilian pharmaceutical market is huge and the competition is fierce, so the main challenge was how to make this particular pharmacy stand out from the rest and position itself as "the place" where customers go when they need something.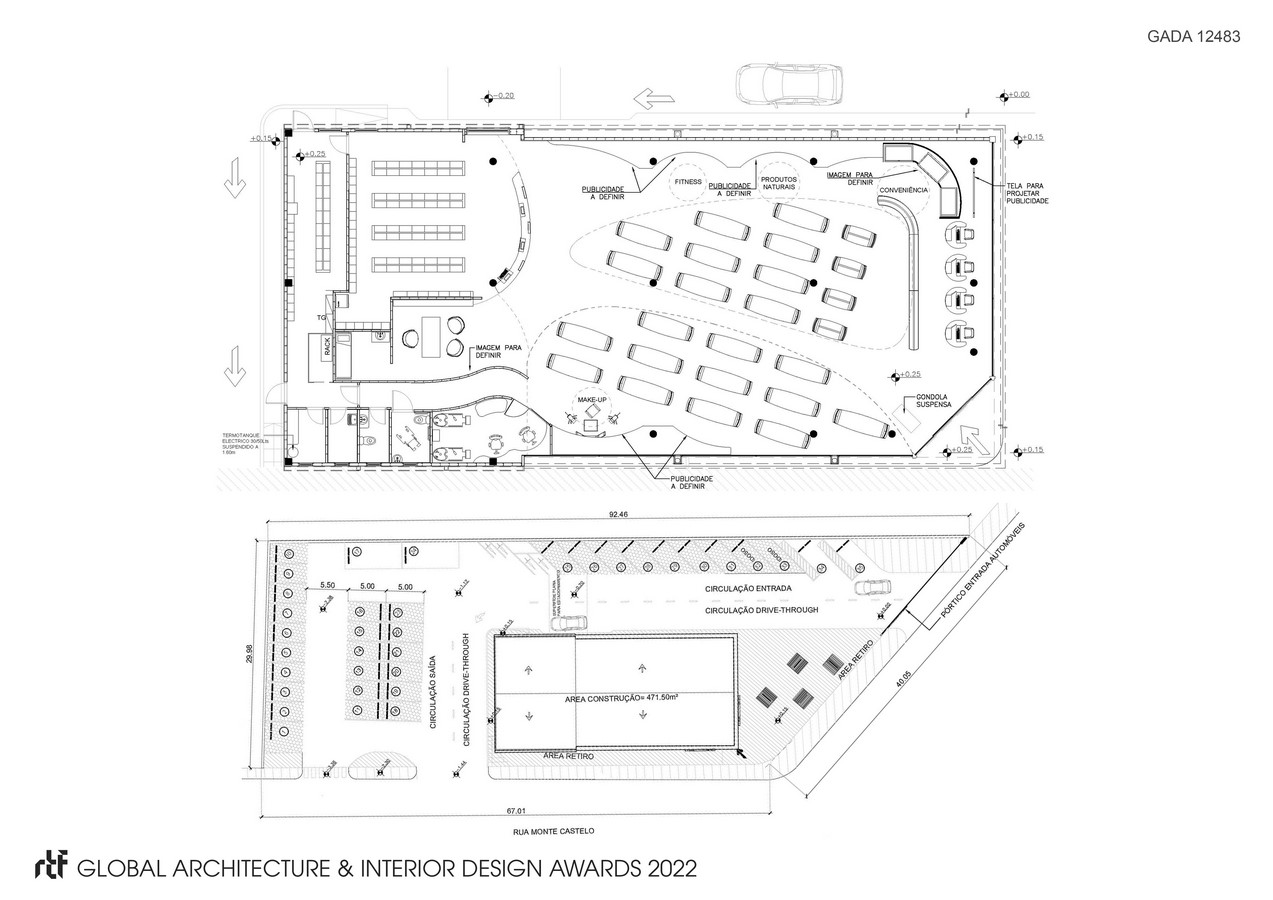 The solution was sought from the design side, incorporating elements and reminiscences of natural elements typical of the area, and of course the shopping experience.
The new drugstore is committed to the multimodal concept by providing parking for cars, with 30 spaces; and also for motorcycles and bicycles. The total surface of the project is 2,393m2, the total surface of the building is 460.00m2 and the surface of the sales area is 344.00m2.