An Oasis is defined as "a place that provides refuge, relief, or often times pleasant contrast". Deep within the Sonoran Desert in southwest United States, The Oasis Sports Complex strives to exemplify this notion from an architectural point of view by providing a state-of-the-art elite sports training experience.
Rethinking The Future Awards 2022
First Award | Sports & Recreation (Concept)
Project Name: Oasis Sports Complex
Studio Name: Pendulum Studio
Design Team: Pendulum Studio
Area: 300 Acres
Year: 2021
Location: Mesa, Arizona
Photography Credits: Pendulum Studio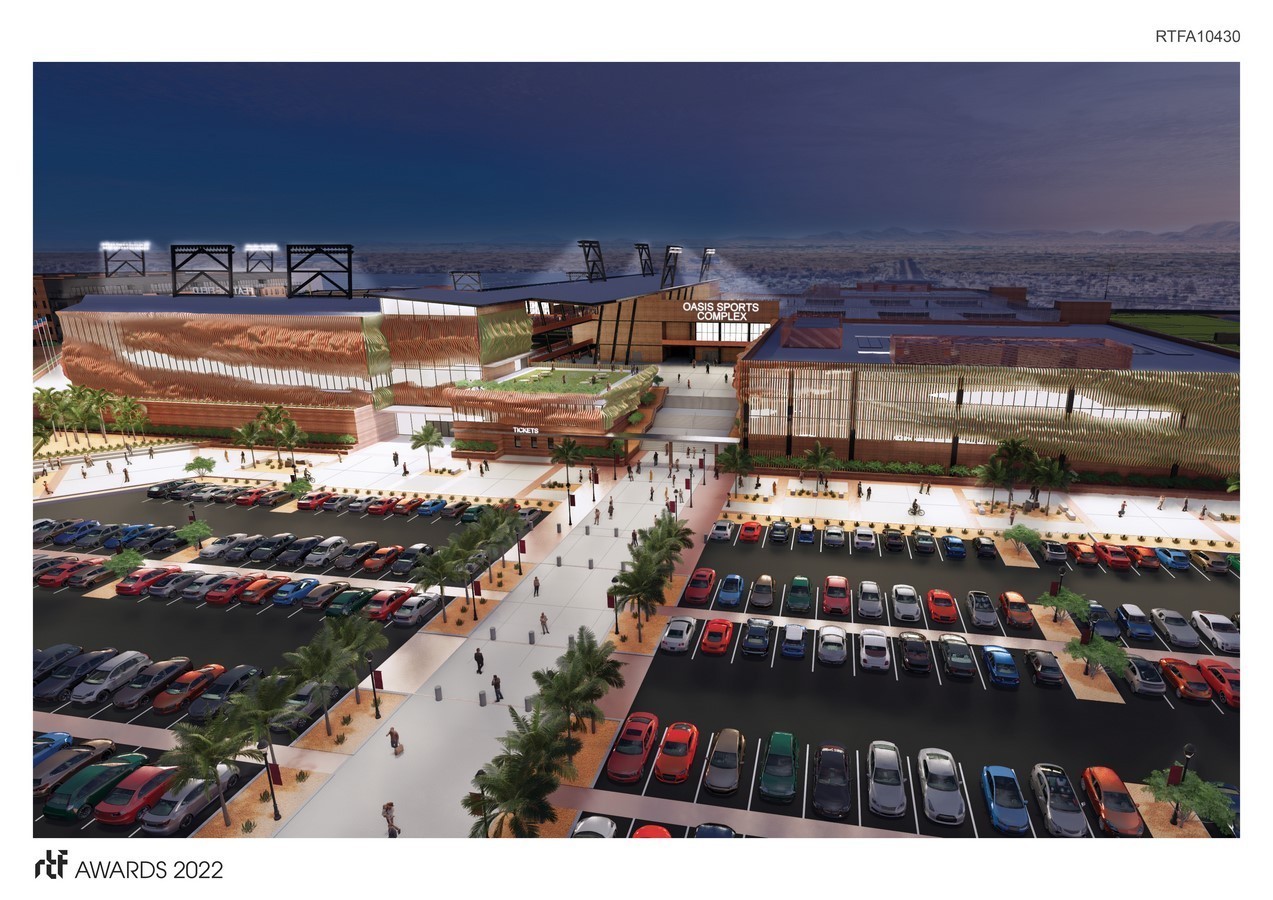 At the nucleus of the OSC lives a multi-purpose sports facility capable of accommodating baseball, basketball, football, lacrosse, or soccer events. The stadium is bisected by a central spine which serves as an amenity hub for both the main field as well as the basketball facility.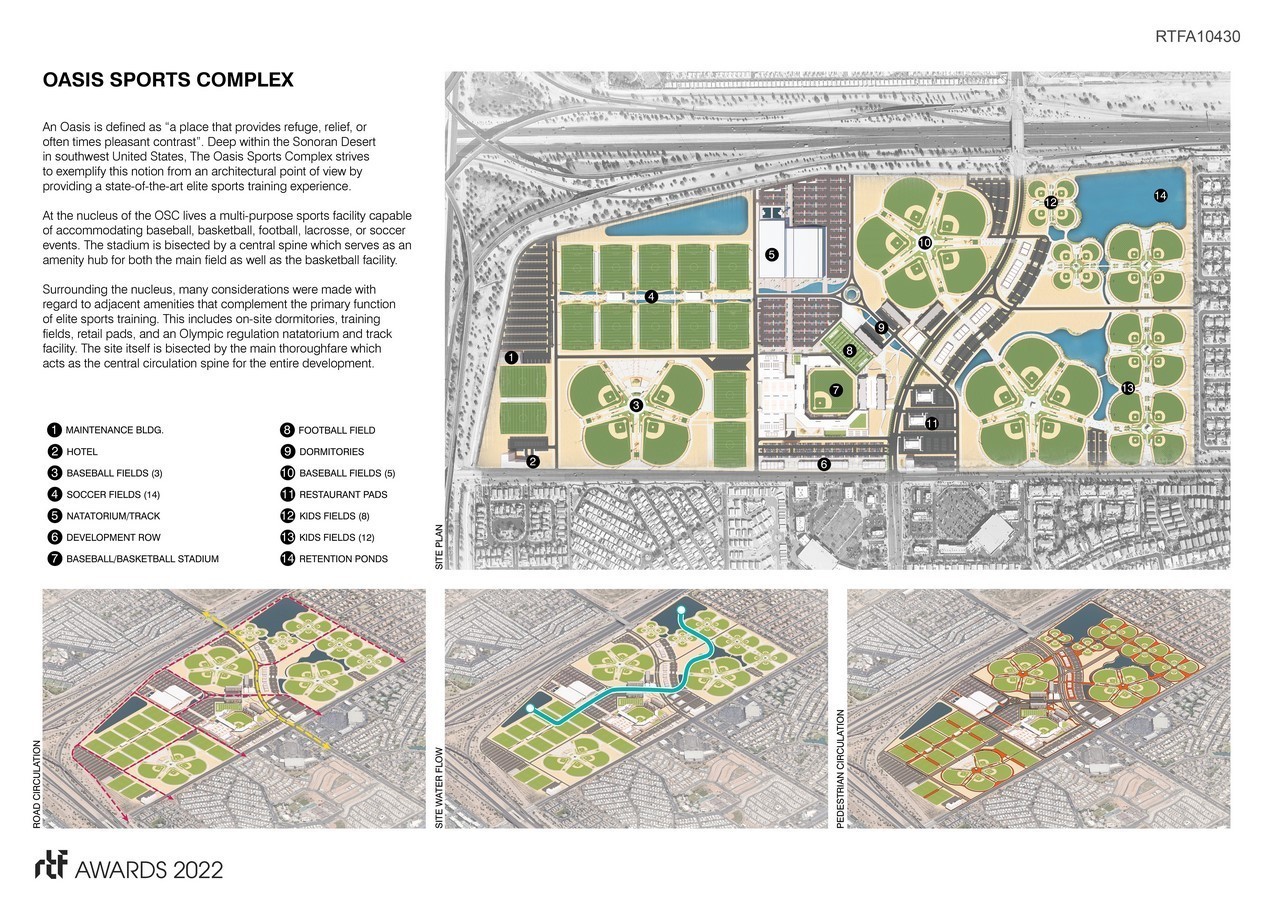 Surrounding the nucleus, many considerations were made with regard to adjacent amenities that complement the primary function of elite sports training. This includes on-site dormitories, training fields, retail pads, and an Olympic regulation natatorium and track facility. The site itself is bisected by the main thoroughfare which acts as the central circulation spine for the entire development..