The redevelopment of Valle Aurelia station aimed to create a new dialogue between the city context and existing transport infrastructure. This was done through the design of an urban space defined by the metal skin that surrounds the two station buildings. The skin is designed to be light and immaterial, a membrane that escapes the density of the aluminum it is made of. It is like a novel kind of garment whose shape reveals the station building. The station is ventilated through the metal skin which is both functional and an expression of the station's identity.
Rethinking The Future Awards 2021
Third Award |  Women in Construction Award (Construction)
Project Name: Valle Aurelia Restyling Station Project
Studio Name: Alessia Maggio (AMAART Architects)
Design Team: Luca Bertolini, Silvia Marmiroli, Alessio Ricci, Dario Taffi
Area: 5500 m²
Year: 2018
Location: Rome, Italy
Consultants: Alpewa S.r.l.
Photography Credits: ph. Moreno Maggi
Other Credits: Maceg S.r.l. (Main Contractor), ESTEEL S.r.l., Rating S.r.l.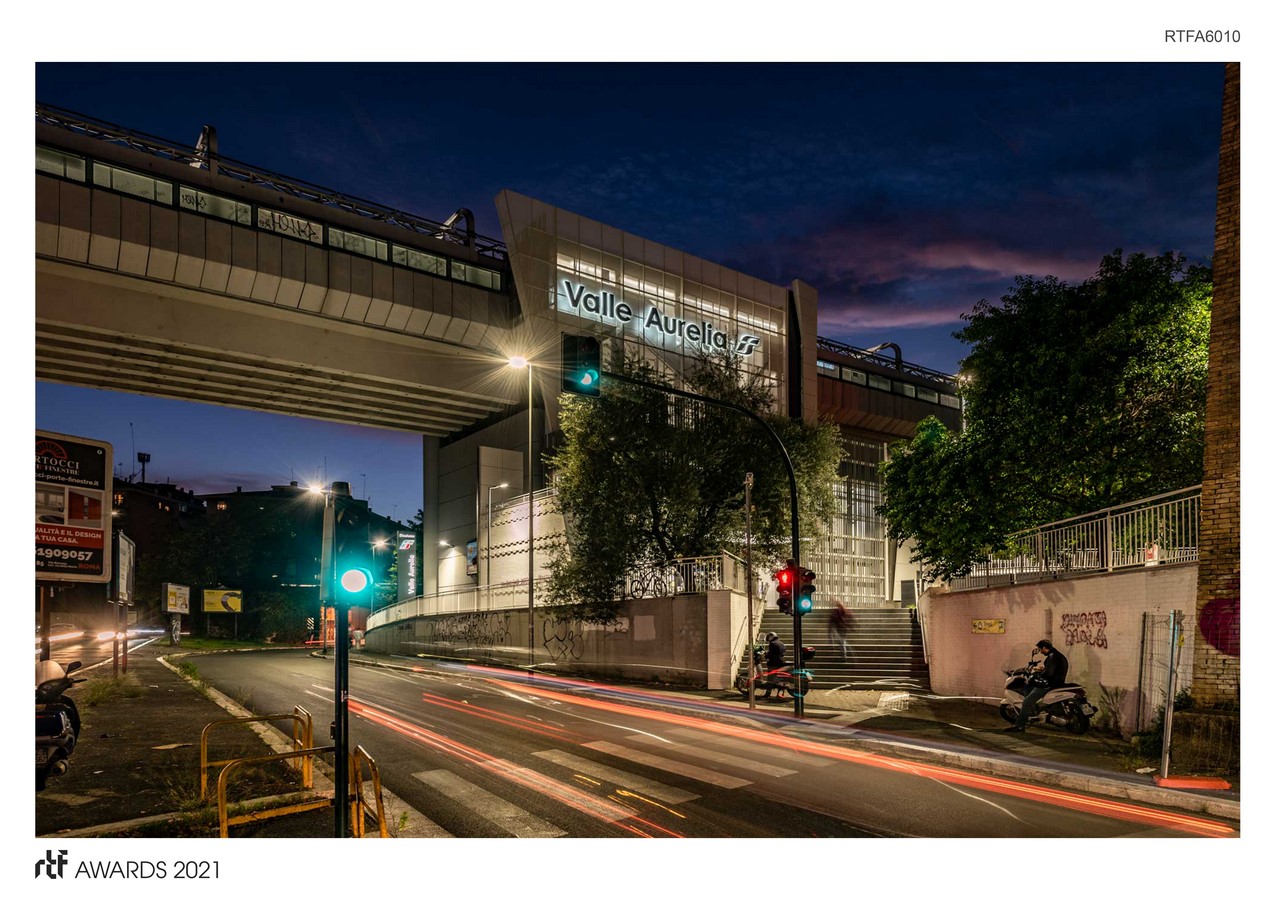 The station consists of two buildings divided by a busy road. The first design objective was to find an architectural language to unify the two parts as if they were a single building. The white metal skin makes a dialogue between the parts, despite the differences in massing and façade design that respond to constraints that apply to each element. The city context and the Roman sky are mirrored on the metal membrane, in tones that are continuously changing according to the time of day and atmospheric conditions.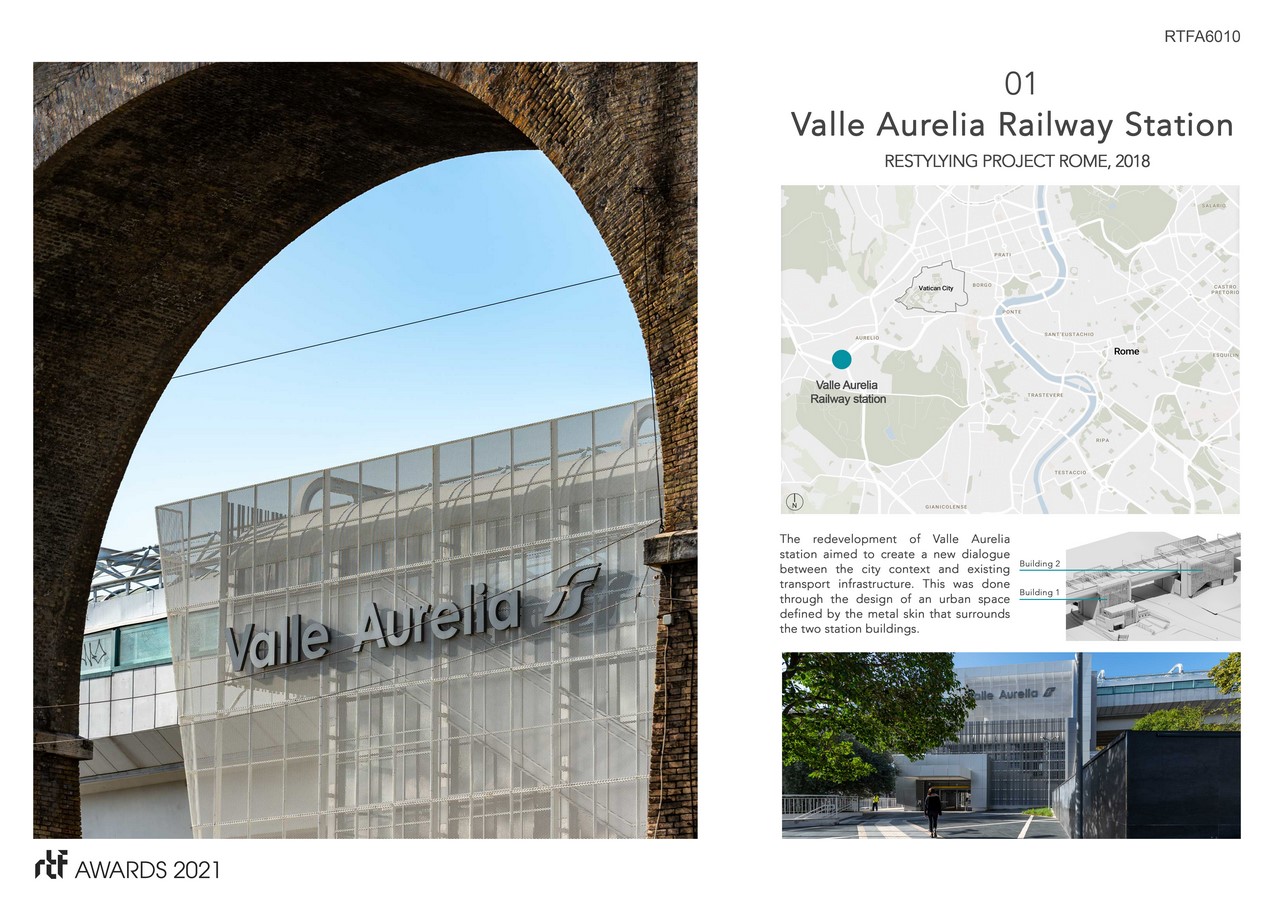 The interior spaces create a dialogue between the users and the city. Aluminum panels and sequences of metal slats make a play of transparencies through the stretched metallic skin. Natural light and artificial light also create a dialogue with the context, defining a visual and urban ambience.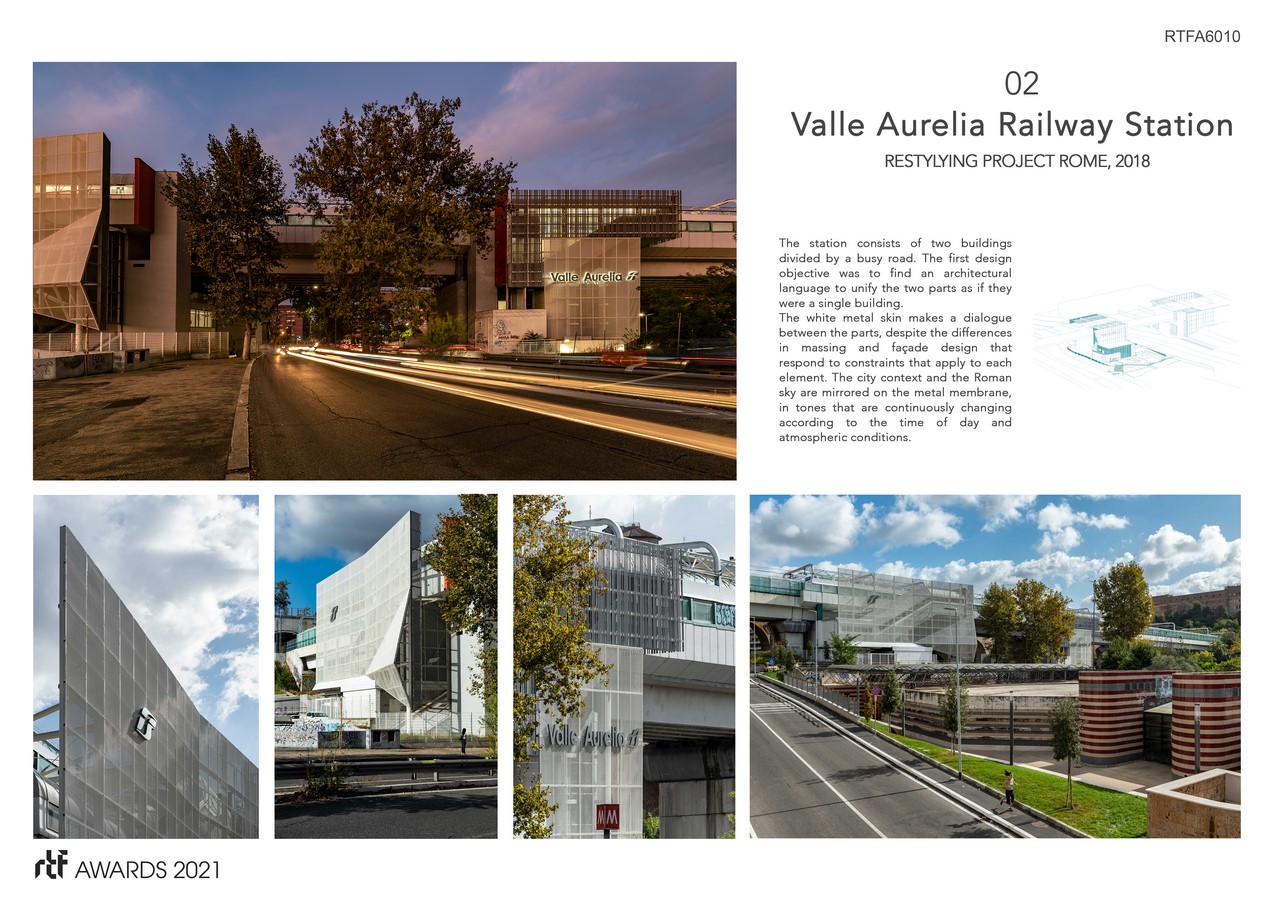 The interior and exterior spaces of the station are no longer just places to welcome passengers, but also, they shaped the area for meeting and rest.