The schooling environment has a direct impact on the personality of a child and their academic achievement. Everything from the classrooms, interior, teaching techniques, etc influences a child's emotional and physical well-being.
Rethinking The Future Awards 2021
Third Award | Institutional (Concept)
Project Name: Sahara International School
Studio Name: Cube Consultants
Design Team: Dr. Ashraf Abdel Mohsen
Area: 25844.2 square meters
Year: 2019
Location: The New Administrative Capital
Consultants: Architectural Consultant: Dr. Ashraf Abdel Mohsen, Structural Consultant: Dr. Amr Abdel Rahman, Electro-Mechanical: Eng. Omar Abdel Moneim, Landscape: Midan Studio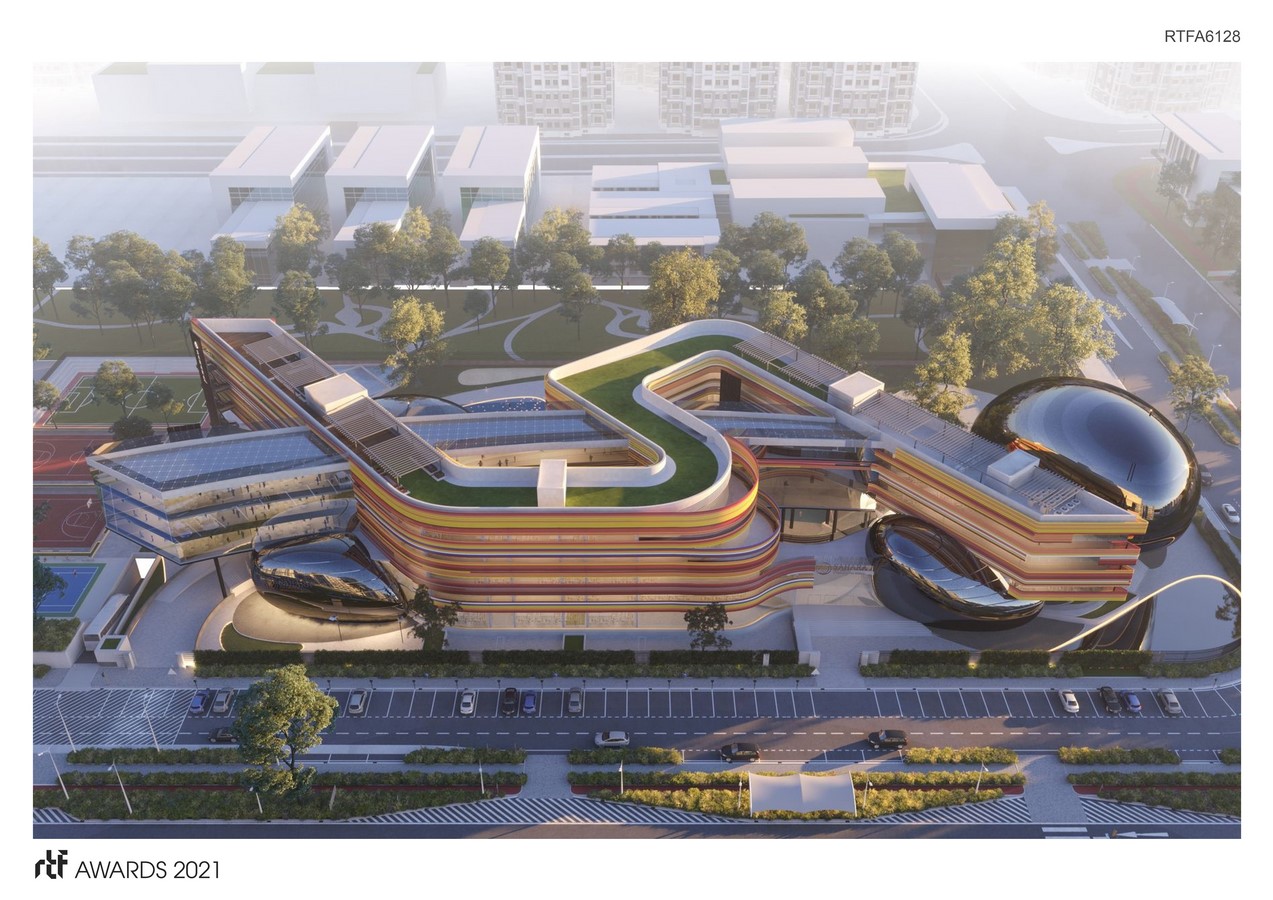 The International School, located in The New Administrative Capital, aims to unleash children's creativity and learning spirit by implementing a fresh new ideology that would guarantee the utmost benefit to the educational community.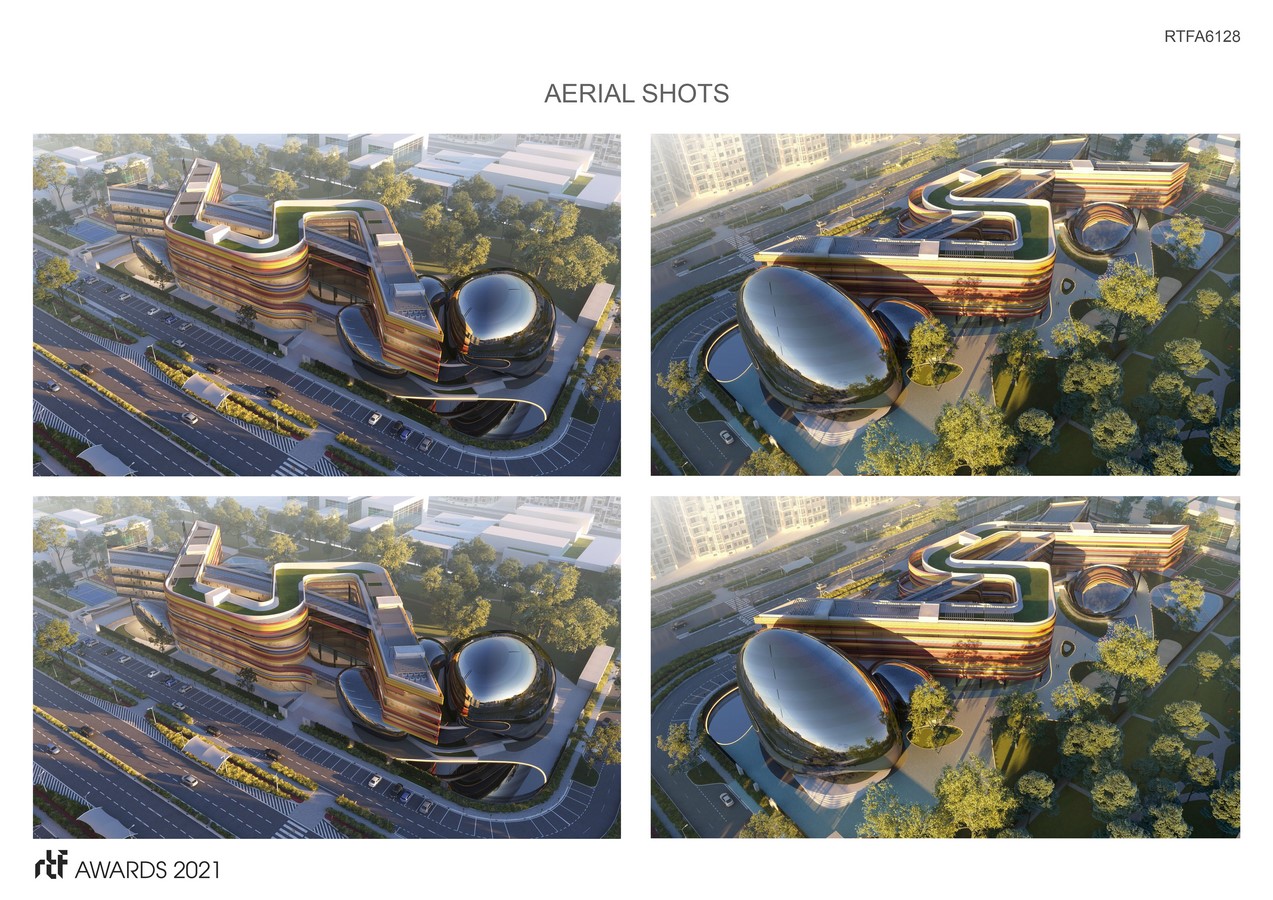 Advocating for "Brighter Education," the school's colorful facade acts as a form of teaching aid to the students. The main idea is to welcome the community in a way that would influence their growth and acceptance towards education. The school focuses on the learning environment by penetrating direct sunlight to all classrooms, adjusting the ventilation system, and granting the community easy access among both interior and exterior spaces.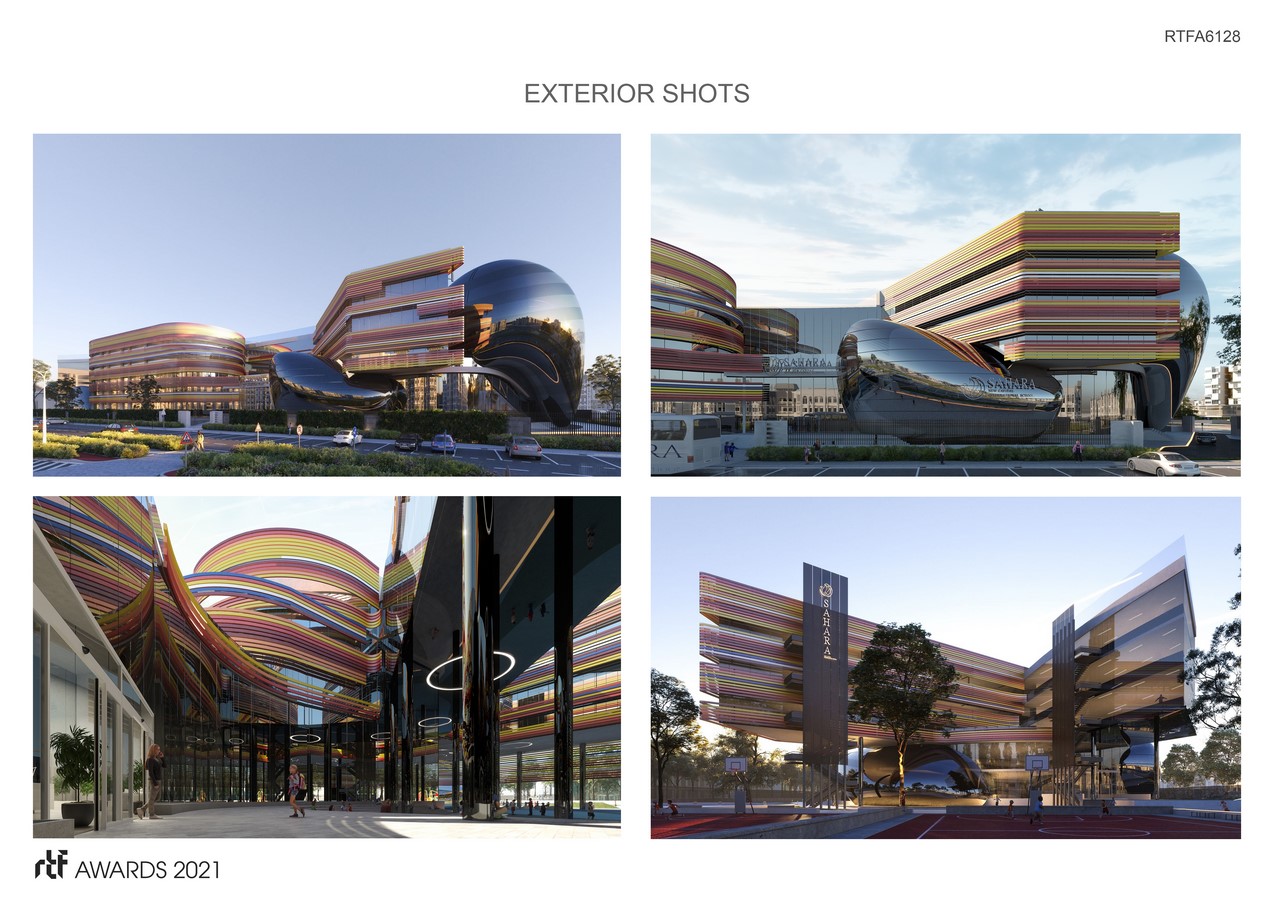 The school's classrooms are the latest departure from traditional designs, they focus on a more open and flexible layout with furniture that encourages technology learning systems as well as group interactions. The contemporary classroom design was built on two main notions, a learner-centered architectural space and quick access to technology. These key concepts will help widen the students' knowledge and allow them to participate and engage in classroom debates.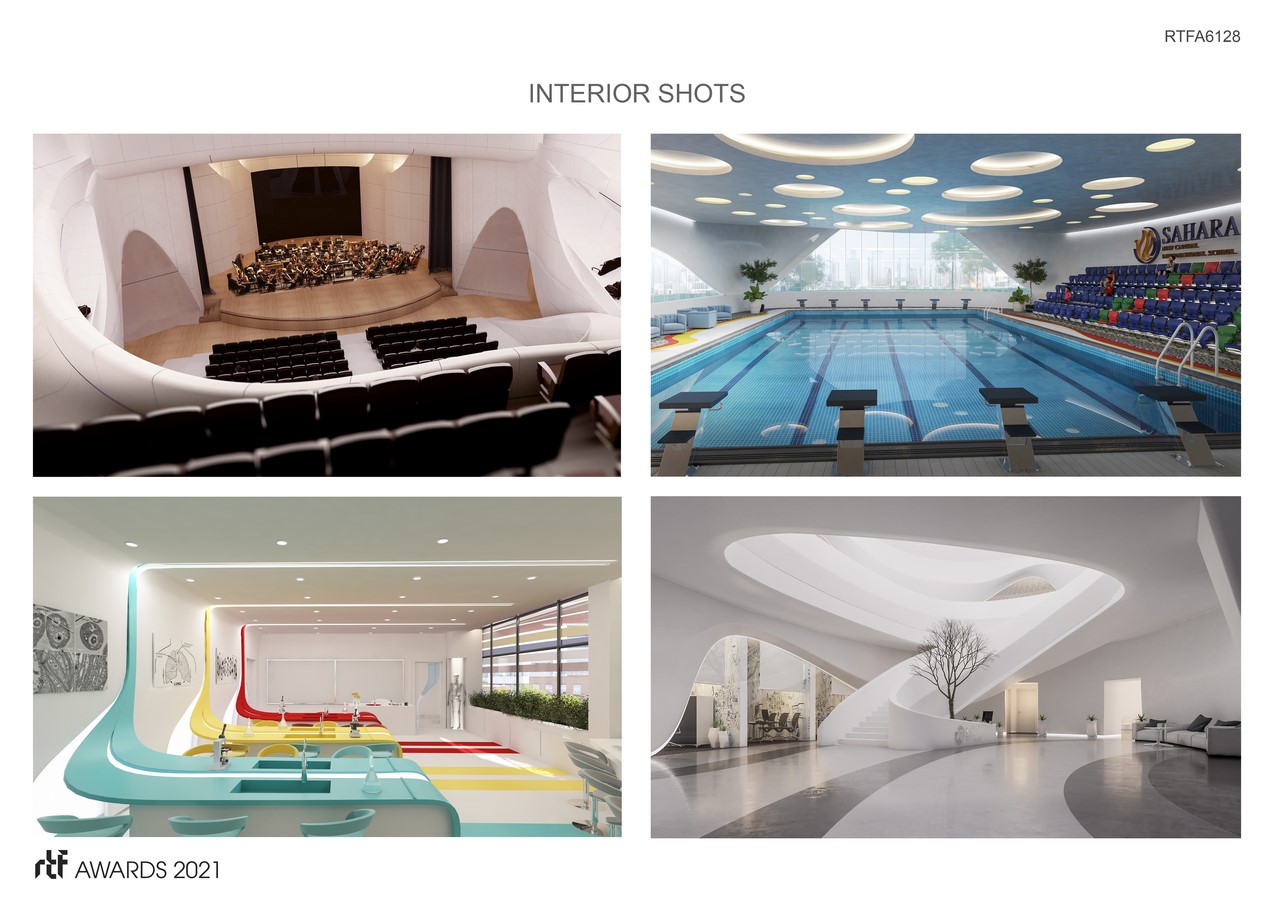 In reflection of the phrase "education is everywhere," the campus will also include a large outdoor projection area that will allow students to indulge themselves with movies and documentaries in their break time. Moreover, the school will also feature swimming pools, basketball courts, running tracks, and football pitches to engage students with sports activities, allowing them to compete and interact with one another and practice sportsmanship.