This residence has a certain particularity. Because the owner hopes to have the commercial function of a homestay while ensuring privacy. We believe that. Regardless of the purpose and use. The purpose of the house is the same.
Rethinking The Future Awards 2021
Third Award |  Housing (Over 5 Floors) (Concept)
Project Name: Private Residence/B&B Mixed residence /FuJian/China
Studio Name: SHANGHAI LEIAD STUDIO 上海垒空间营造工作室
Design Team: CAO XIAO,WU CHENWEI,ZHOU MINJIE,YU YUE
Area: 245㎡,The total area:1045㎡
Year: 2020 in designing
Location: FUJIAN/CHINA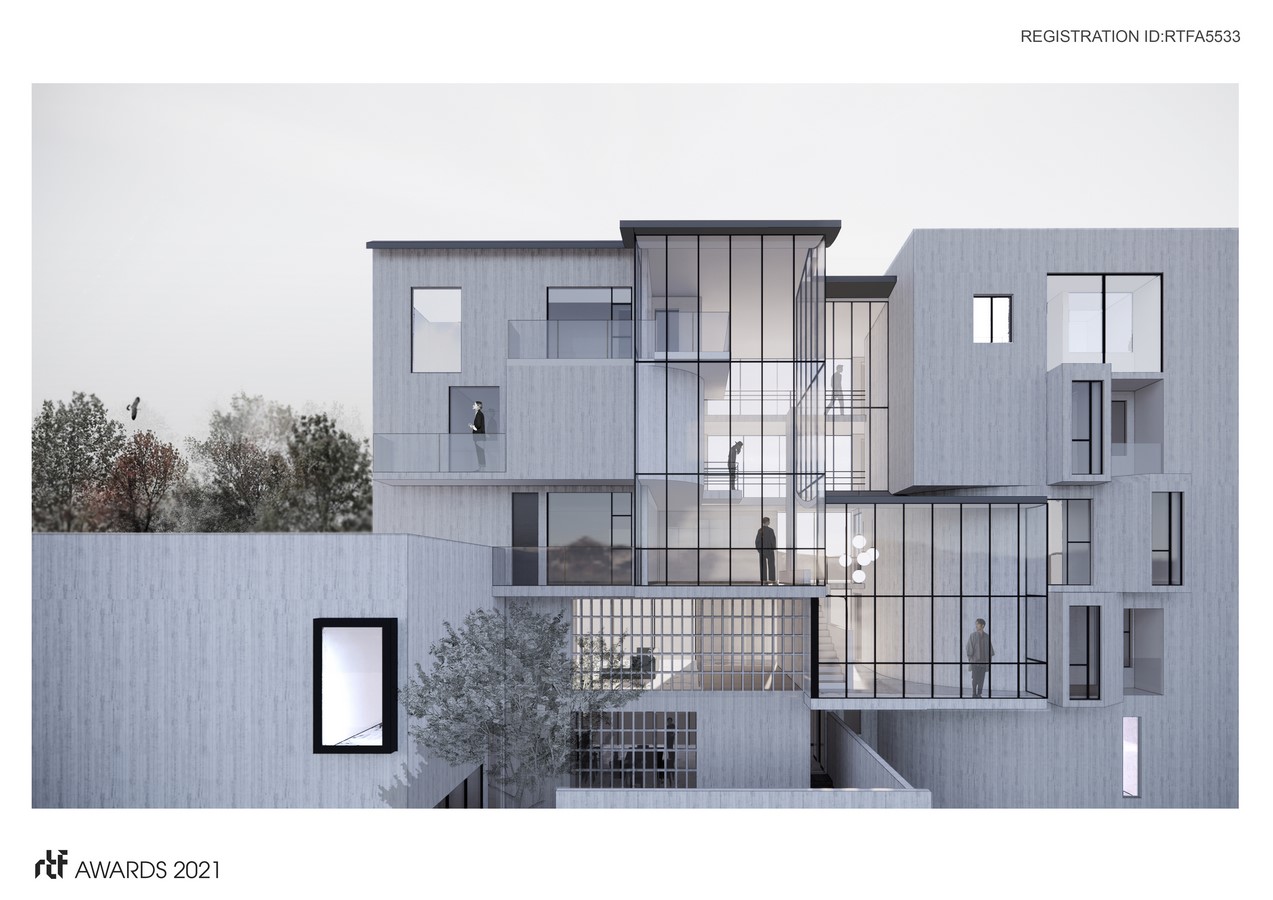 That is to provide the poetry of life. Whether for the host or the guest. We all hope that they can feel and enjoy the joy of life at the same time.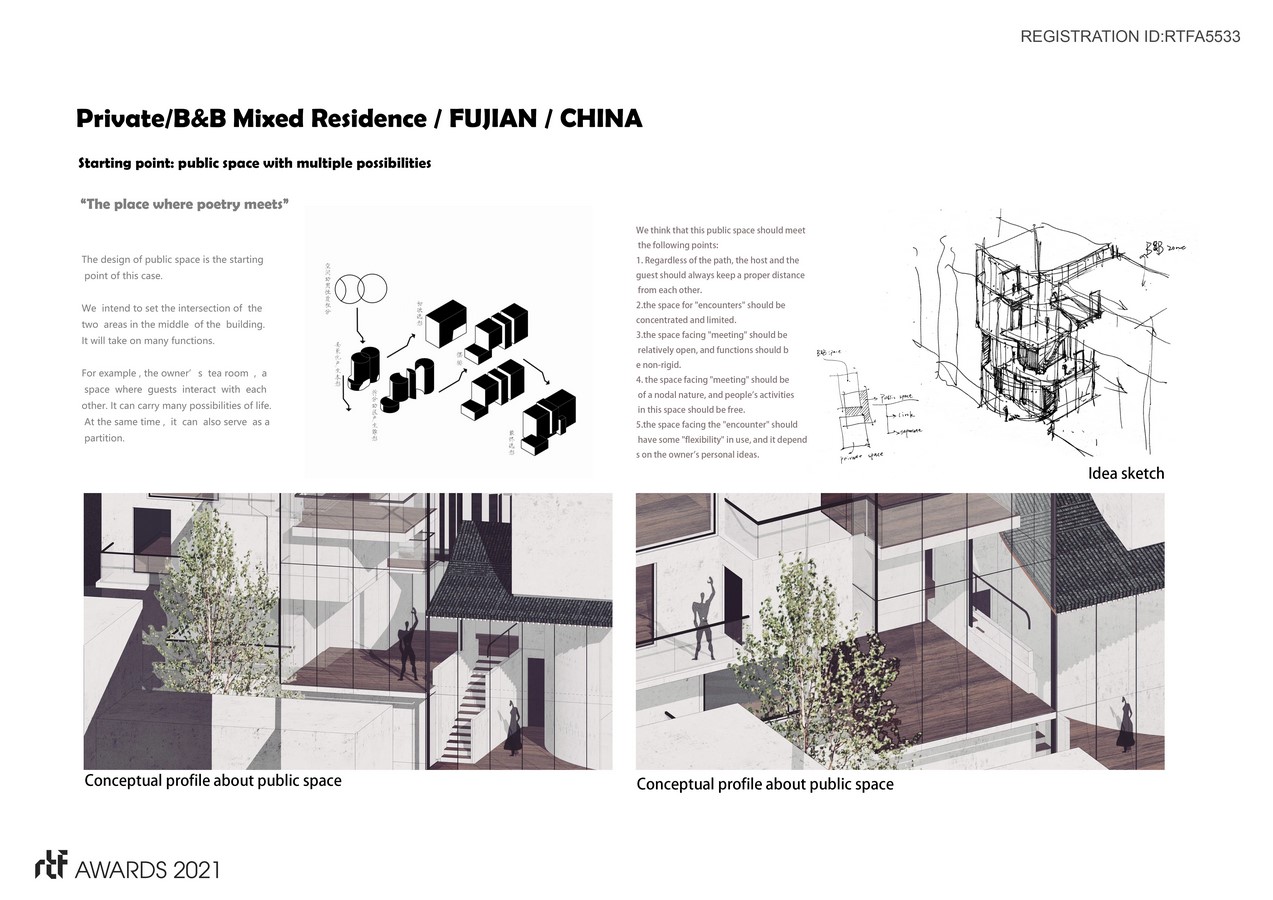 Therefore, we separate the host's private residence from the homestay area, and these two areas meet in a shared space. Increase the possibility of communication and coexistence. We call this space "the place where poetry meets"