A Cut Above the Rest; Statura by Krishvi Developers is a high-rise condominium tower in Bangalore, India. Part of a 1.7-acre site facing National Highway 75, Statura is well connected to the major IT hubs of the city.
Rethinking The Future Awards 2021
Second Award | Housing (over 5 floors) (Concept)
Project Name: Krishvi Statura
Studio Name: Urban Frame Pvt Ltd
Design Team: Raghavendra Hegde, Rohan Karve, Mohini Mirji, Narayan S
Area: 4,00,000 Sft
Year: Ongoing
Location: Bangalore, India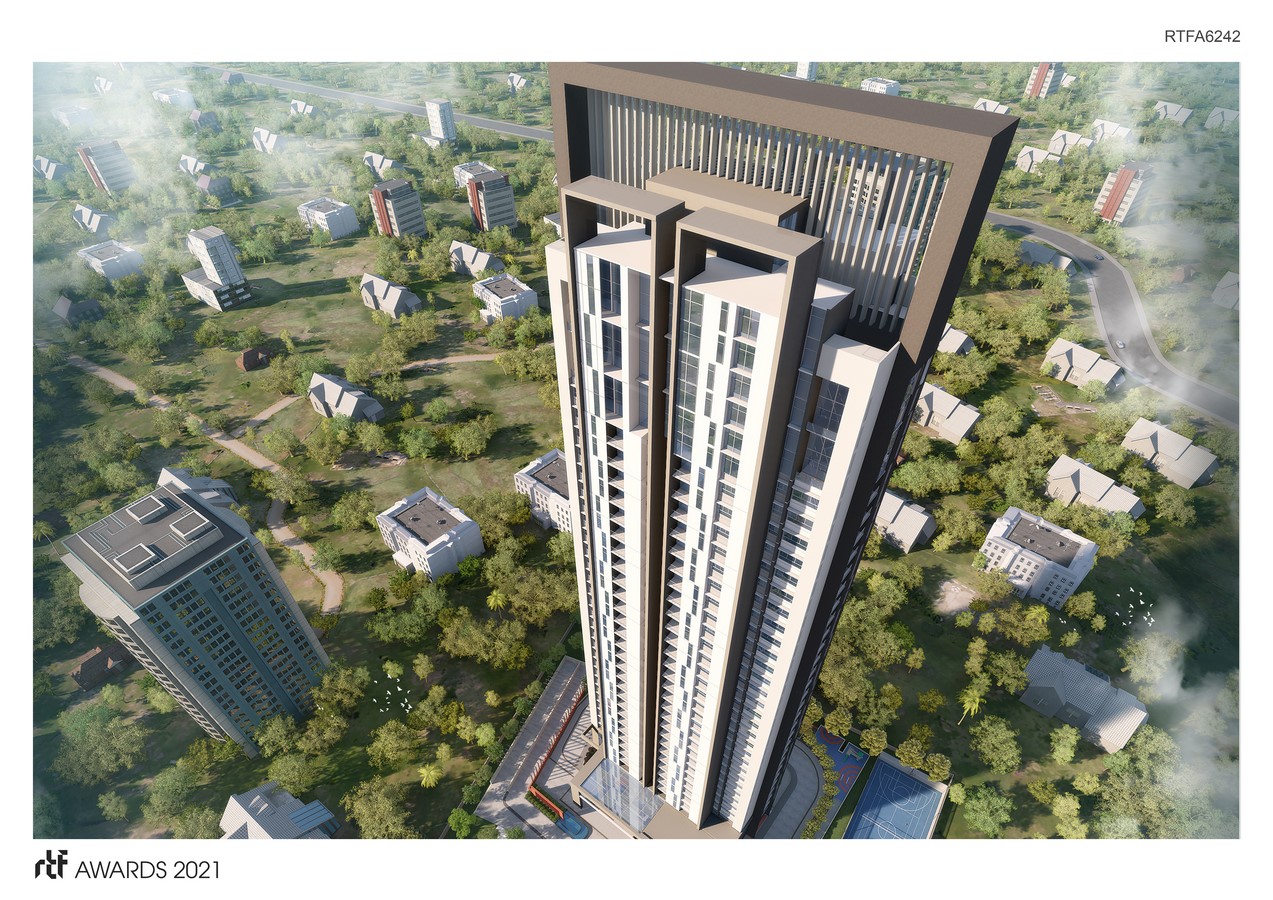 The 130m tall tower showcases an aesthetic derived from the strategic abstraction of the structure itself. The staggered two-dimensional line complements the slender tower by adding a play to the three-dimensional massing. The building draws attention upwards, where the terminating elevation features frame the cerulean Bangalore skies within the receding massing at the terrace level.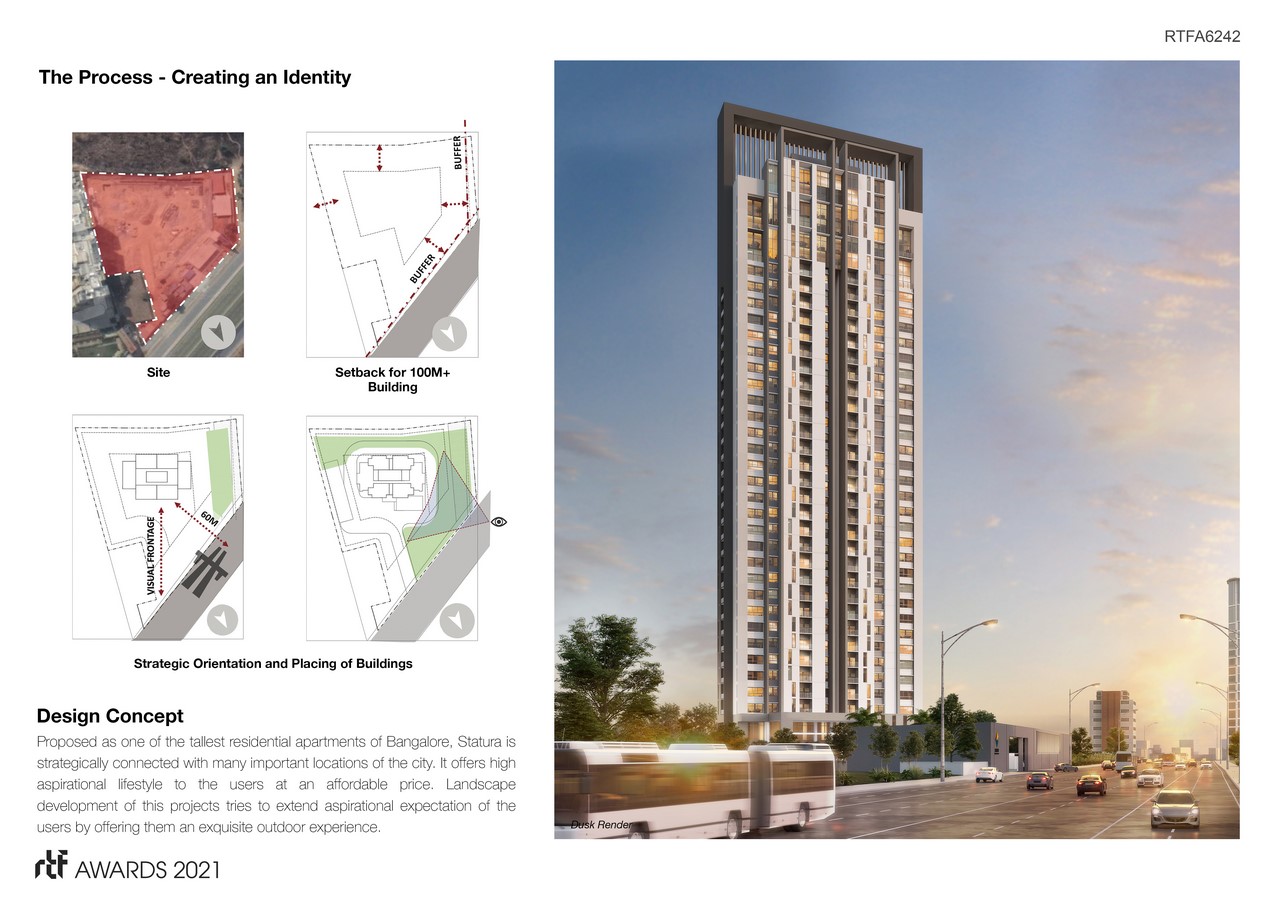 Towering over the surrounding buildings, Statura is amongst the ten tallest high rises in Bangalore. Setting an example of high-rise living with a smörgåsbord of amenities and mesmerizing views from everywhere, Statura offers a wholesome experience to the user, thus, making high-rises synonymous with comfort. Dotted with multiple activities, the ground plane houses the swimming pool, senior residents' area, toddler play area, multi-court, reflexology area, bamboo court, amongst many others.
The amenities cover over 80% of the ground plane where the user can experience a vast expanse of nature around their homes, an equivalent of luxury in today's dense urban context. Split into three sections, Statura houses two clubhouse levels, 29 typical unit levels, and six duplex unit levels. Below the ground floor are two basements with car parking and other services.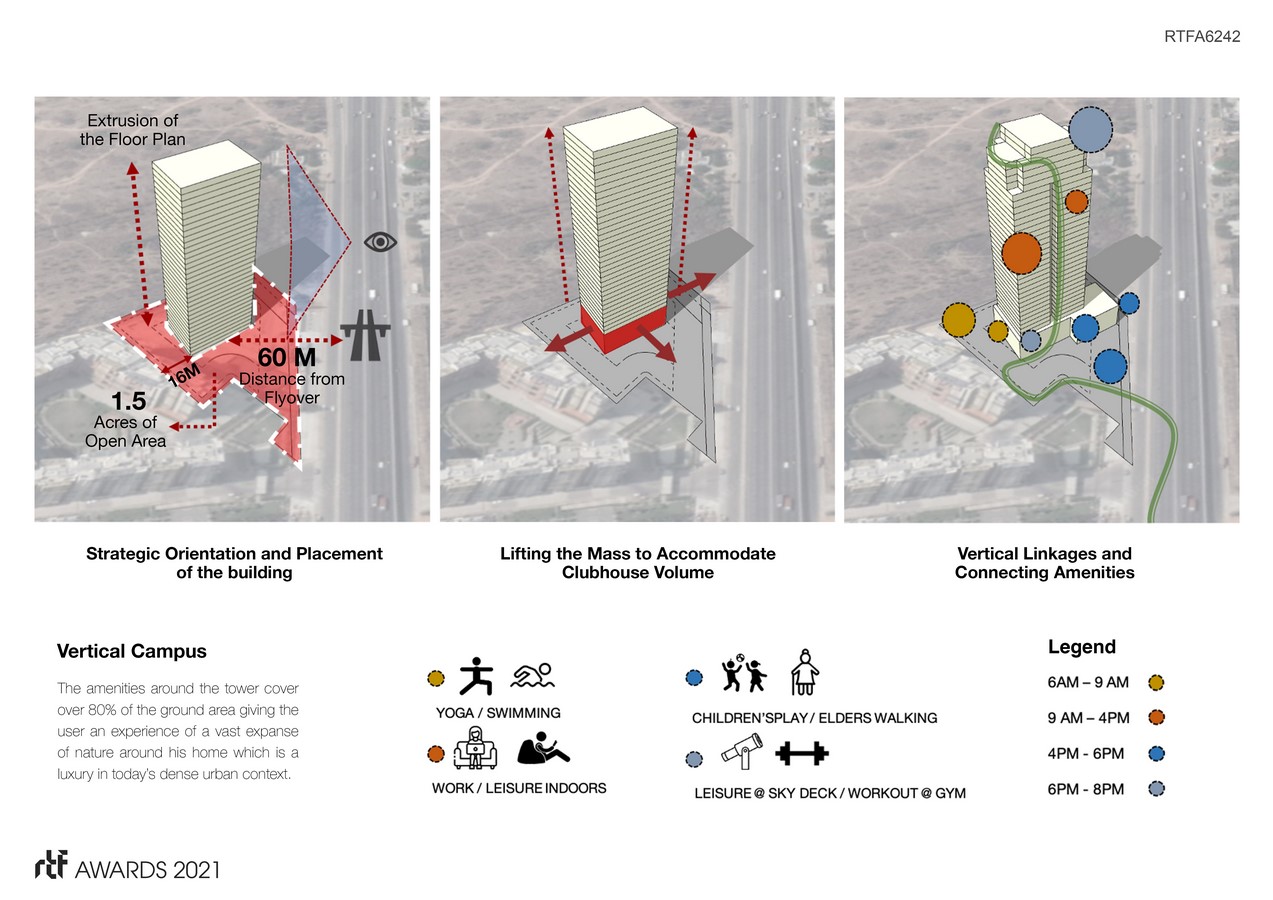 The clubhouse covers two levels and houses a large variety of activities to mesmerize the user. Combined with landscape pockets, the activities provide a rich, immersive and wholesome experience. With a contemporary architecture language, the design creates a luxurious sense of arrival in a barrier-free environment for the residents. The large volumes and spaces give the experience of high-end hospitality to the user.
The units with sizes ranging from 1200 to 1700 sft, have been designed with equity in light, ventilation, and views. There are three lifts to access the residential floors and a separate fire tower for the emergency exit.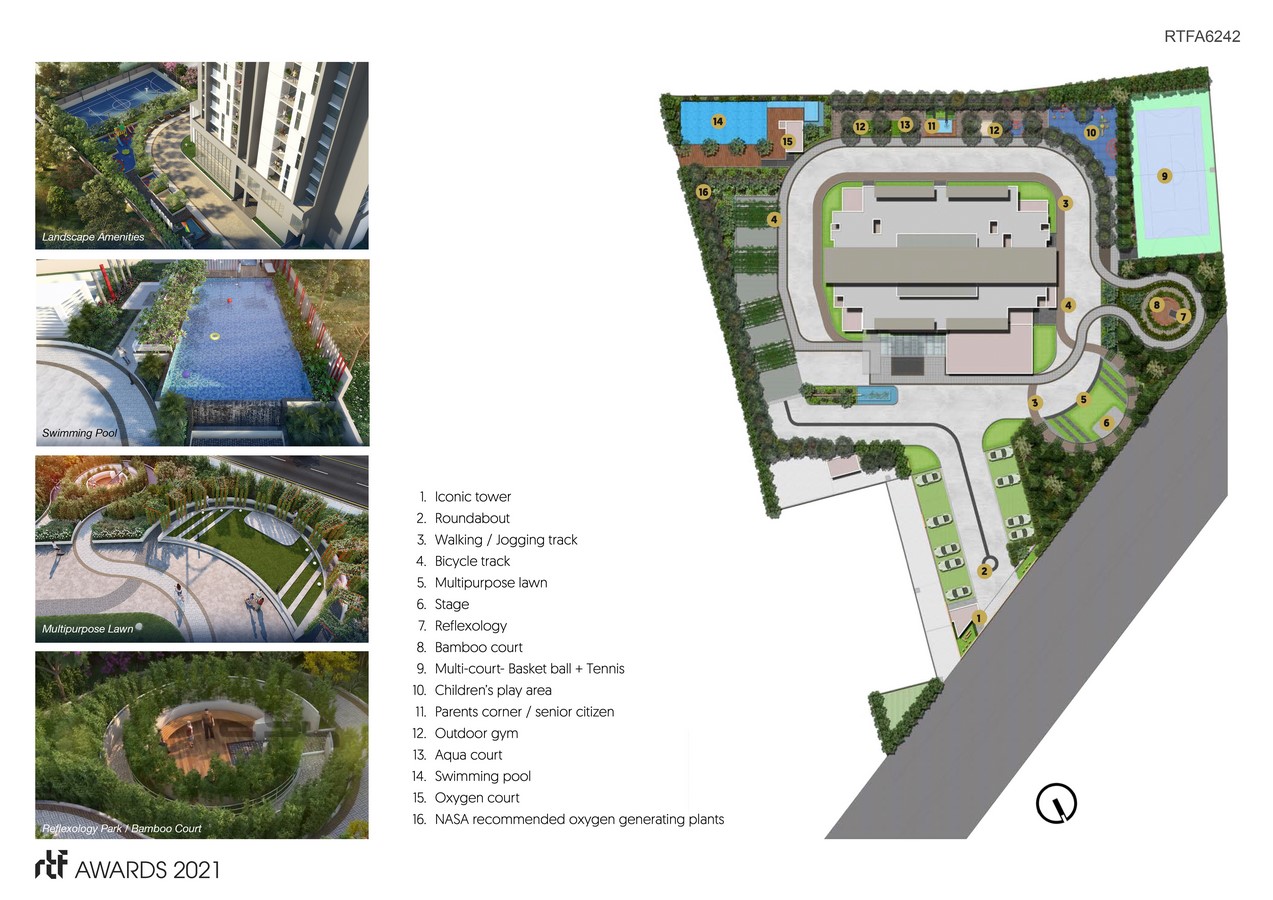 Within the units, bay windows with large openings invite light and create cozy spaces. Every space designed maximizes utility and comfort along with well-thought details.
Lit up at night, Statura's pinnacle glows warm and bright, making the building stand out during dark hours. The aspiration is to create a distinctly illuminated façade, creating an identity for Statura and making it identifiable from almost anywhere in the city. The sky deck on the 34th floor is a space to experience endless city views at the height of 300 feet above the ground. This unique space is the highlight of the project and will be a matter of pride to the end-users.