Nomad Chair 2019 is part of a new collection of flat-pack ply-wood furniture. Each chair is made of five robust components that simply slot together – no glue, no screws and no tools required. Assembling and disassembling is easy and only takes minutes.
Rethinking The Future Awards 2020
First Award | Furniture Design (Built)
Project Name: Nomad Chair 2019
Studio Name: Henning Stummel Architects
Design Team: Henning Stummel, Leire Echave
Year: 2019
Location: London, United Kingdom
Photography Credits: Zac Nicholson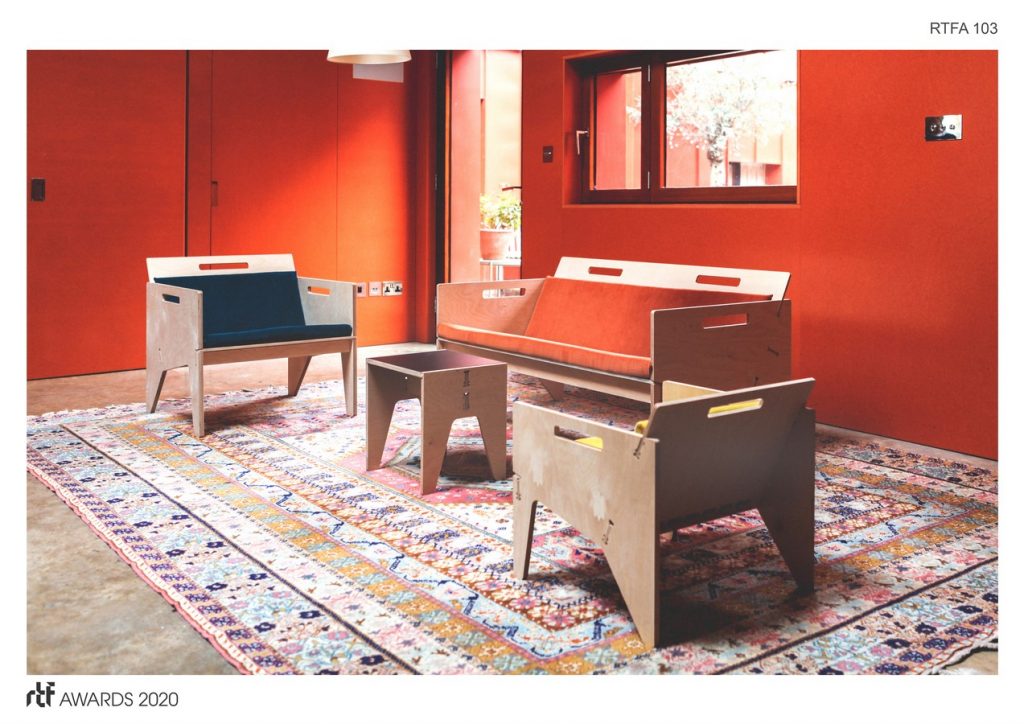 This makes the range particularly suited for those who frequently move, such as young professionals, students, etc. The compact dimensions and ease of assembly work well in small urban dwellings where traditional furniture would be unwieldy. Finally, the range is also great for applications where compact storage and fast assembly are advantageous, such as for exhibitions, catering, and events.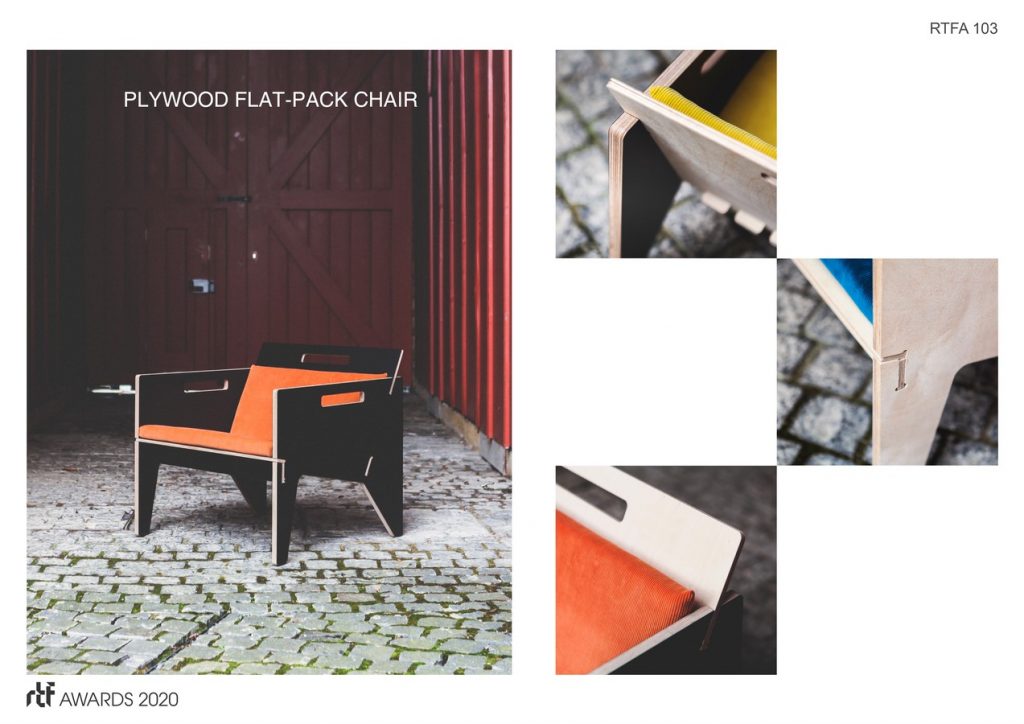 The four larger parts have neat horizontal holes – these are convenient handles, that make it easy to pick up and move a chair around. In the dismantled state these carry holes can be lined up so that all components can be picked up and easily lifted in one hand. The chair flat packs beautifully into a compact pizza box 640 x 540mm and weighs less than 10kg. We also offer a smaller children's chair which is a 75% version of the standard and a compact sofa, which is twice the width of the chair.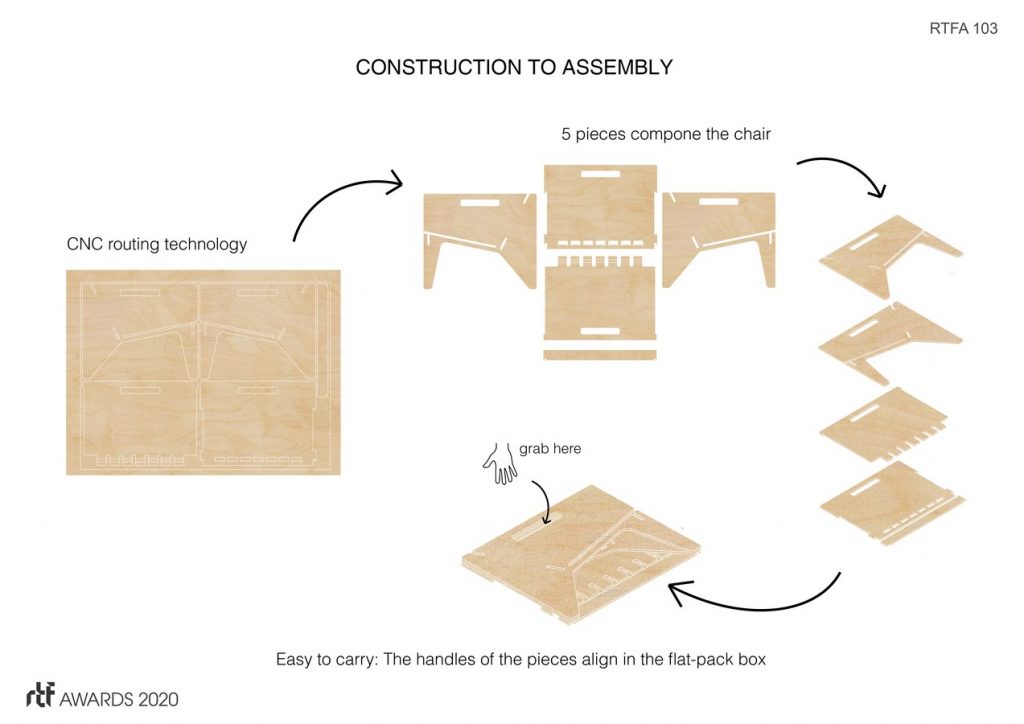 The range comes in plywood or in a range of hugely resilient laminate finishes. There is a wide range of optional upholsteries. The components are cut using c and c cutting technology and they've been designed to make efficient use of the standard sheets of ply, thereby minimizing waste.
ARCHITECTURE, CONSTRUCTION & DESIGN AWARDS 2020 IS HERE
Over more than half a decade Rethinking the Future has been a leading organization committed to providing an international platform to not only recognize and acknowledge design talents from all over the world but also to celebrate and share the knowledge that created through a plethora of awards, events and academic dialogues in the field of architecture and design.