Crematorium and cemetery planning has been influenced by society and its cultural beliefs where the idea of a sacred space is partially lost.
RTF Educational Awards 2020
Second Award | Public Building
Project Name: Re-Imagining the Urban Crematorium
Student Name: Shravan Suresh
Location: India
Team: Shravan Suresh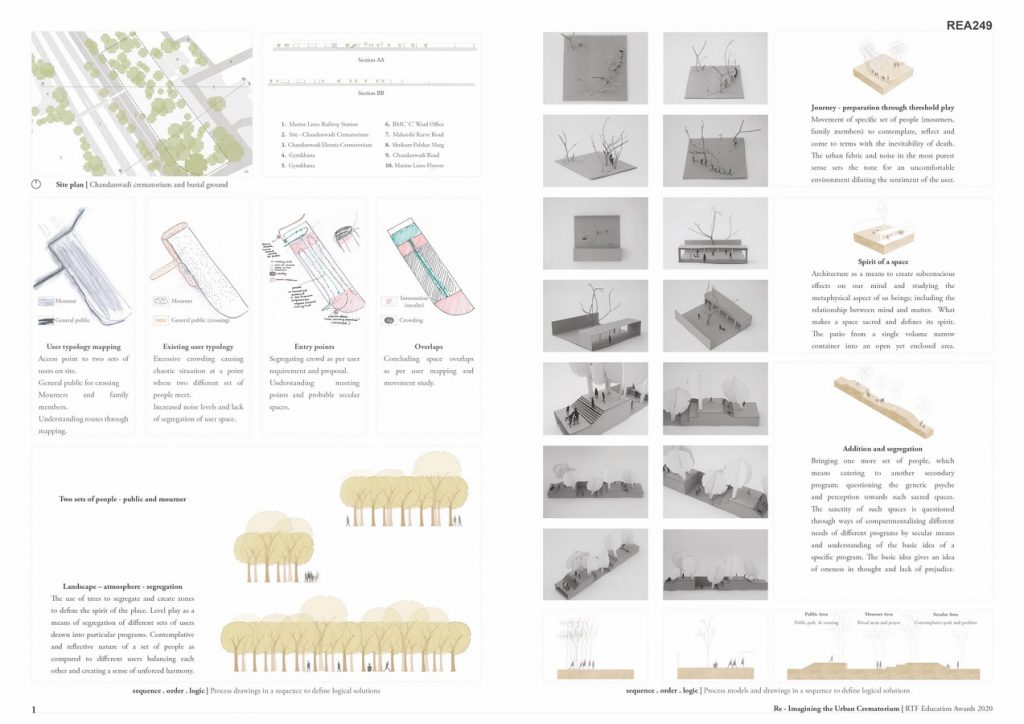 This could be due to the rapid increase in population and increase in demand for land which invariably doesn't leave much scope for such public spaces in the urban context.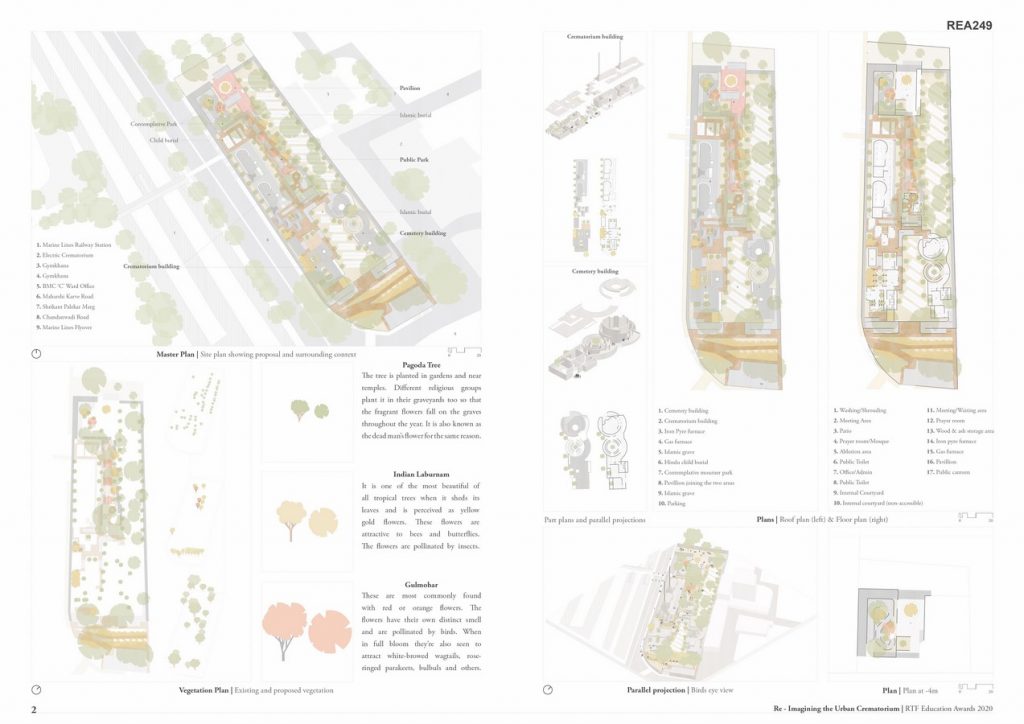 The lack of sensitivity in planning has led to grim and unpleasant yet functional architecture, being perceived as taboo spaces.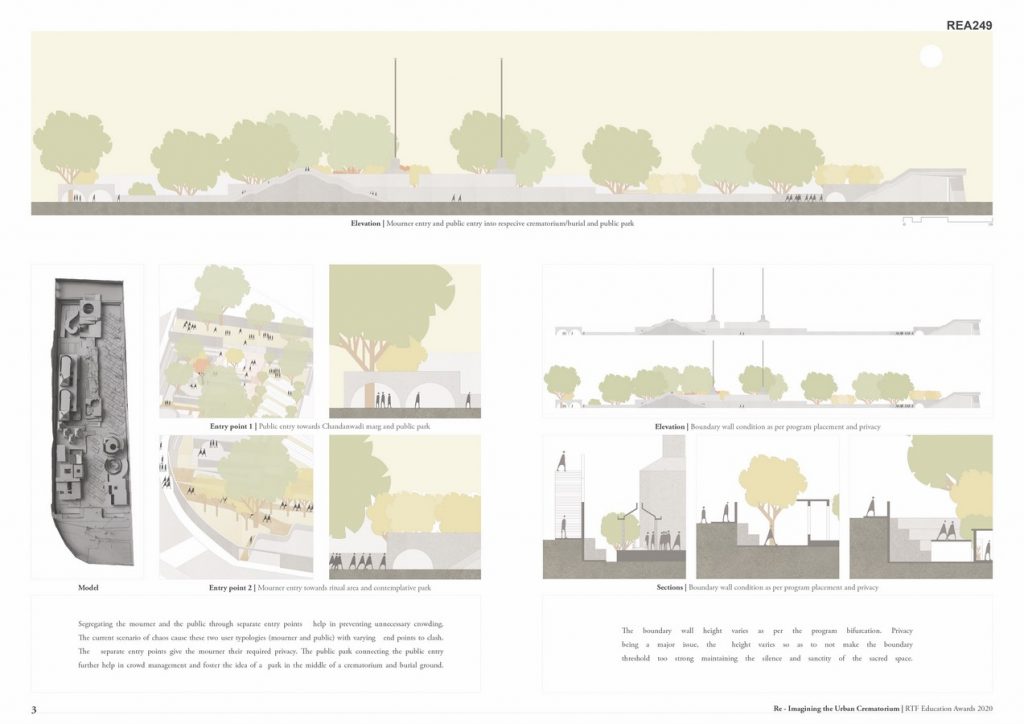 The project looks to re-think crematoriums in the city as a module where a secular approach is undertaken to understand the psychology of the primary user (mourner) without any religious bias.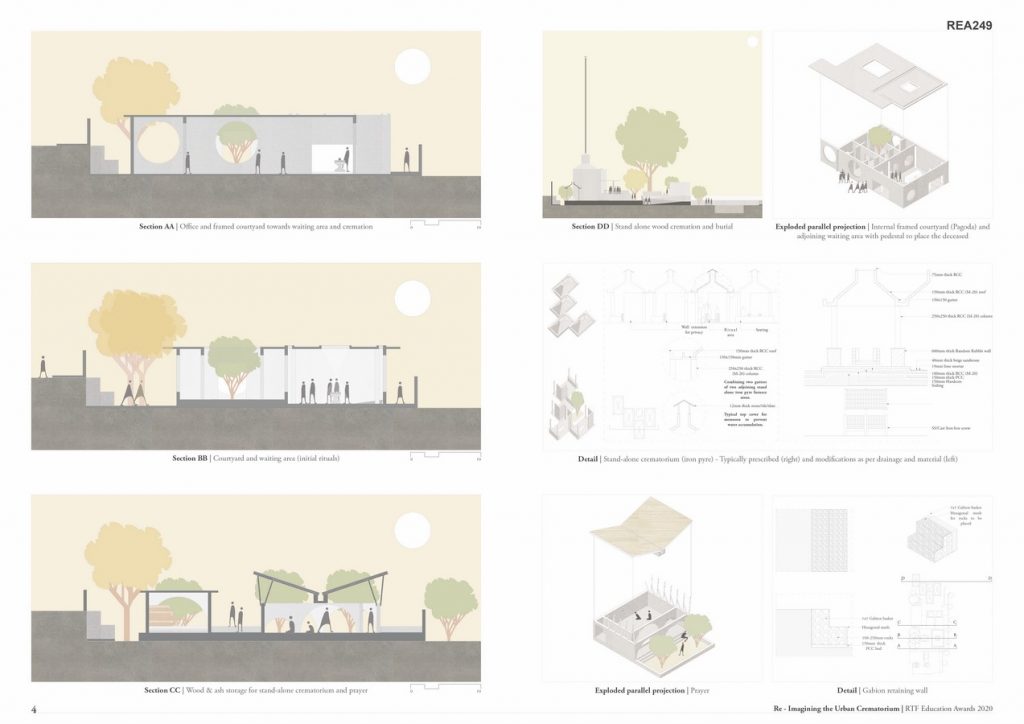 By segregating public, making provisions for a public park and a contemporary park, the proposal looks to make such public spaces approachable, inviting, experiential and viable.
ARCHITECTURE, CONSTRUCTION & DESIGN AWARDS 2020 IS HERE
Over more than half a decade Rethinking the Future has been a leading organization committed to providing an international platform to not only recognize and acknowledge design talents from all over the world but also to celebrate and share the knowledge that created through a plethora of awards, events and academic dialogues in the field of architecture and design.