The design of a hairdressing salon can be called an experiment! We wanted to create a unique interior that has never been seen before. The idea of ​​the project was to combine Warsaw elegance and big-city style with a raw industrial character.
Global Design & Architecture Design Awards 2022
Second Award | Interiors – Hospitality (Built)
Project Name: Progressive Hair Studio
Project Category: Interior Hospitality (Built)
Studio Name: Sikora Interiors
Design Team: Jan Sikora, Dominik Tyburski, Anna Kamińska, Ewa Siostrzonek
Area: 300 m2
Year: 2022
Location: Warsaw, Poland
Consultants:
Photography Credits: Tom Kurek
Text Credits: Jan Sikora, Dominik Tyburski
Other Credits: Łukasz Bir (carpenter) , Marek Burdek (sculptor) , Blanka Kamińska (sculptor) , Marek Malottki (sculptor)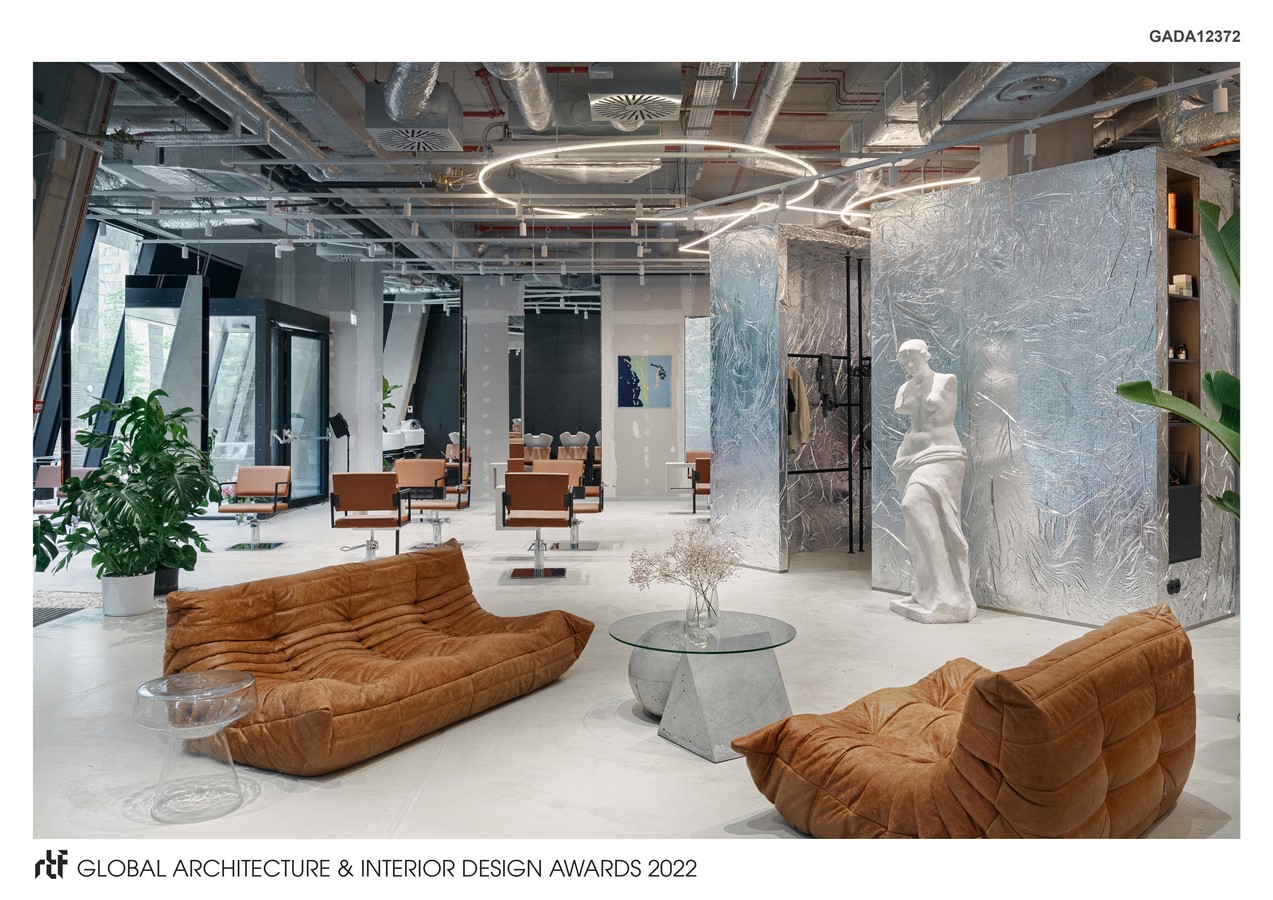 That is why in the interior you can find such contrasts as a leather sofa next to a concrete reception desk or a wall in the barber area finished with a raw plasterboard set against a neo-antique sculpture. Thanks to the selected materials, it is a very progressive but at the same time #instafriendly space – created for the famous influencer.
The entrance area of ​​the hair studio opens to the view of the reception desk, which was made of concrete poured on the spot and destroyed with a hammer in such a way as to bring out a more austere character. As a result, we have obtained a beautiful detail showing the structure of concrete, and even its reinforcement.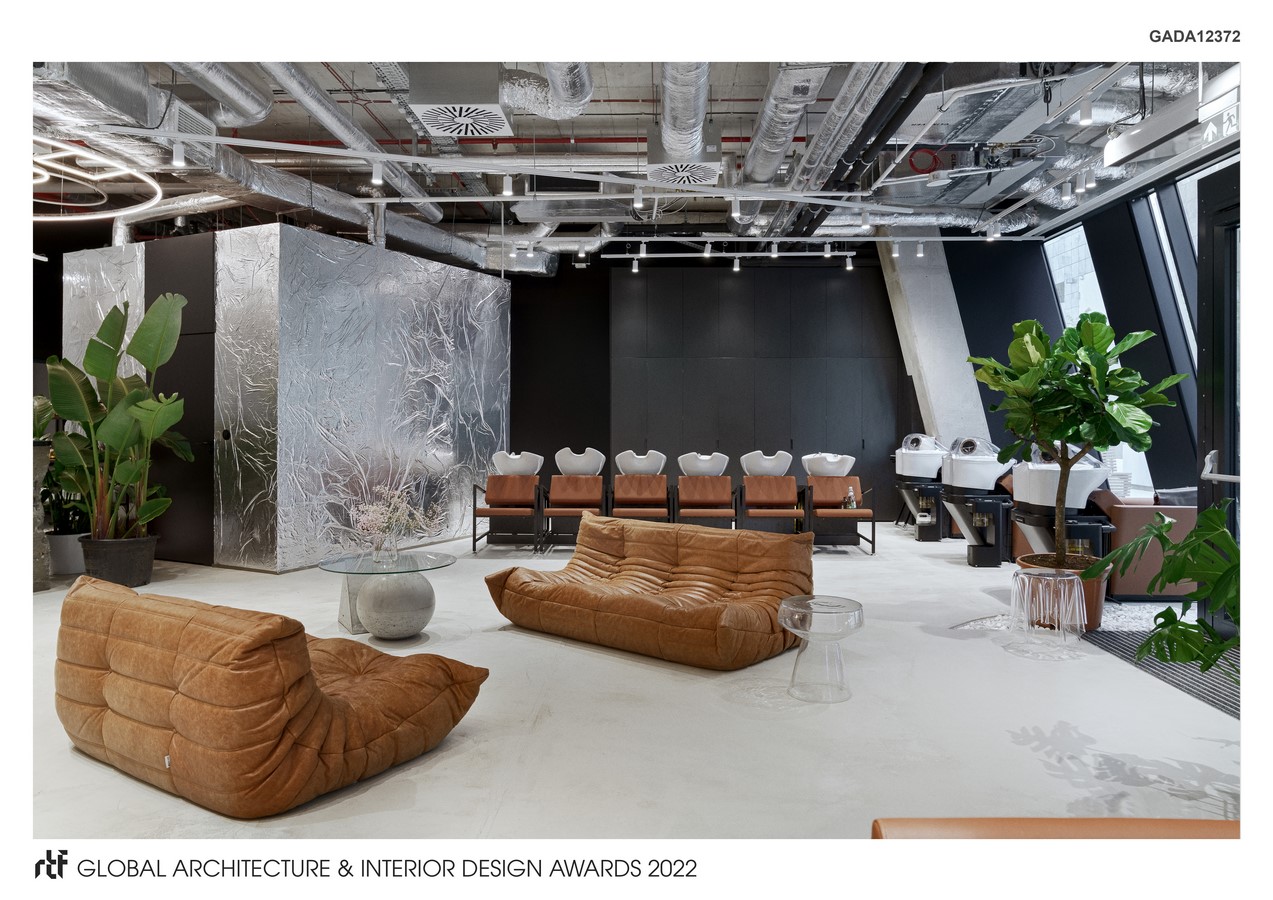 Once entering the hair studio the most attention attract mirrored cubes covered with construction foil laid with a characteristic ruffle, which is set at an angle to the walls of the hair studio. They separate functional zones in the hair studio, and inside they hide, among others, toilet and technical rooms. The background for the counter and the reception area is a sculptural element made by the famous artist – it is an imitation of an elegant curtain, but made of sheet metal. The combination of elegance and austerity perfectly illustrates the main idea of ​​the project. The uniqueness of this place is emphasized by the presence of real works of art. In addition to the paintings painted by the owner of the studio, there are also sculptures such as the reproduction of Venus de Milo. Other original elements include a table in the waiting area with a concrete ball, all hairdressing stands and carpentry facilities.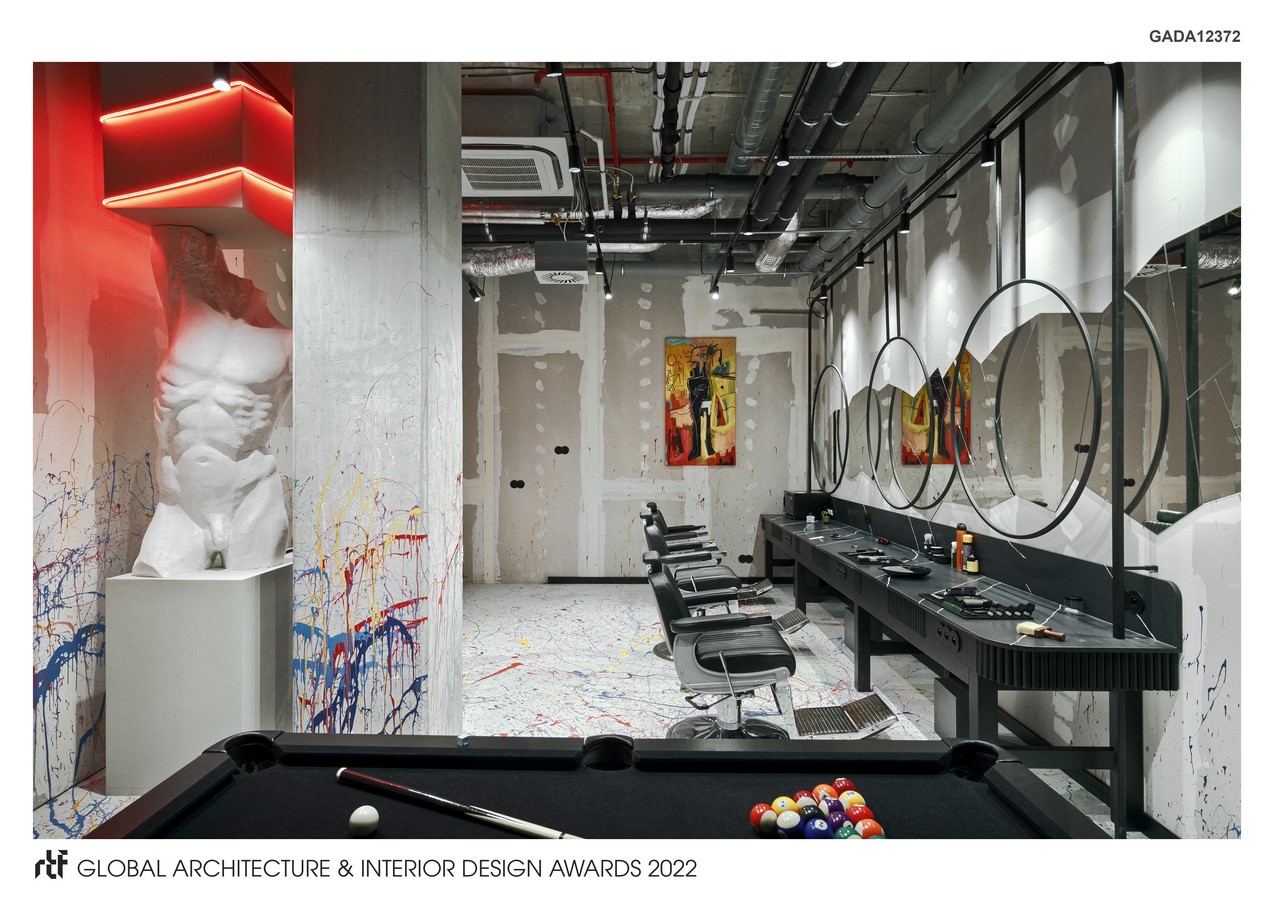 At the back of the hair studio there is a training room and a barber zone, which differs from the rest of the spaces mainly by the unusual floor made of many colorful stains of paint. We created it ourselves together with the investor during the implementation. In addition to that, in the male part of the hair studio you will find a pool table and a sculpture of a male torso.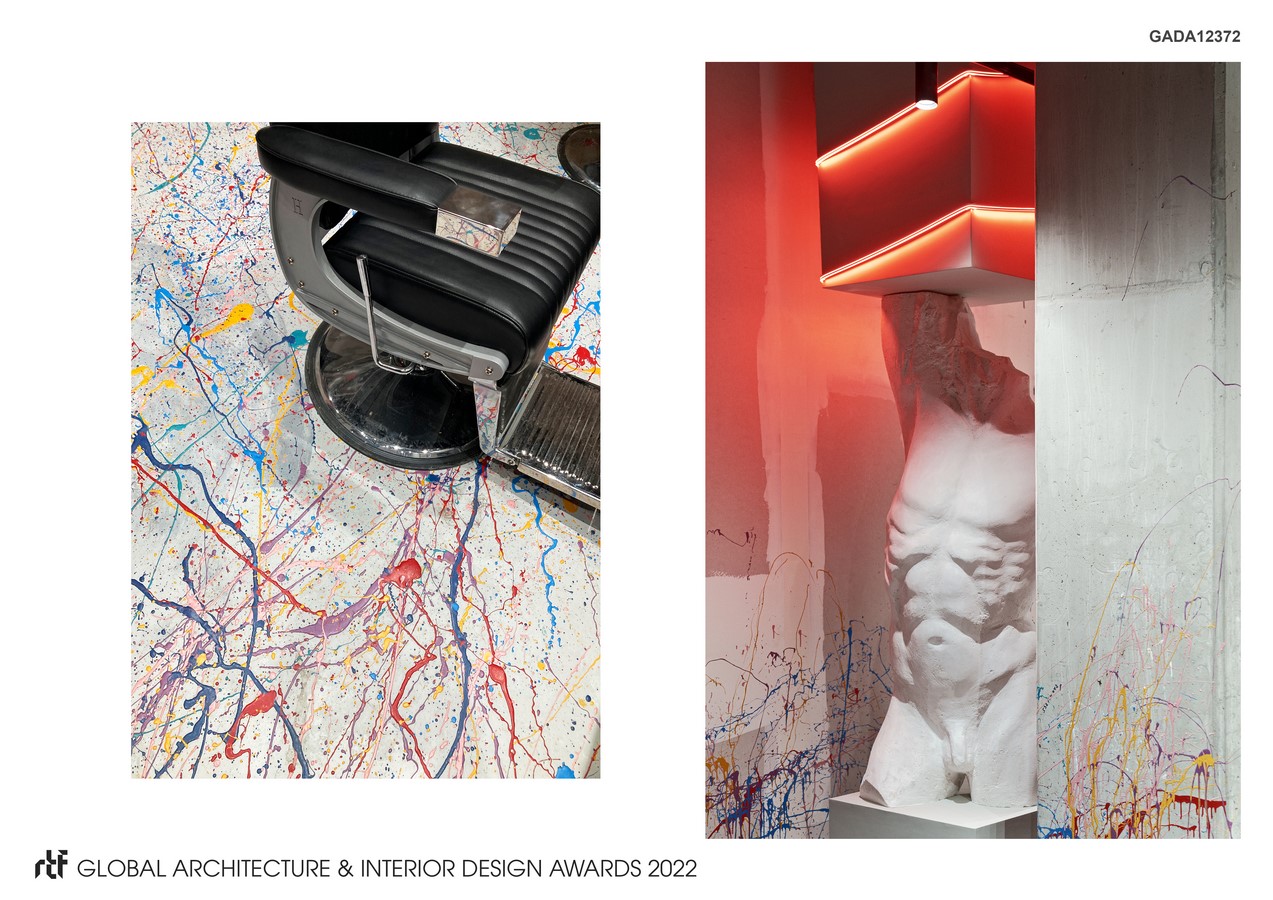 The design of hairdressing salon goes beyond the causal framework of design and creates an unconventional place on the map of Warsaw.