The Nanjing Jiangbei New Area Industrial Technology Research & Innovation Park (NJITRIP) is set to be the base of public and technical service platforms, creative industries, talents and an international high-technology industry incubator and innovation zone. NJITRIP Fuying Tower is the first R&D office development within the NJITRIP Phase 1 master plan. The 90,000sqm development is a hybrid research office comprising an information technology (IT) incubator, accelerator offices spaces, business, retail and support facilities.
Global Design & Architecture Design Awards 2019
Third Award | Category: Office Building (Built)
Studio: DP Architects Pte Ltd
Architect: Wu Zhi Wei
Team Credit: Wu Zhi Wei, Gani Wijoyo, Joee Ong, Luo Hao, Alex Wang, Jiang Junlu, Li Wenna, Zhu Jiamei,  Clyde Uriarte, Christina Yogiaman, Yanuar Kristanto
Country: Singapore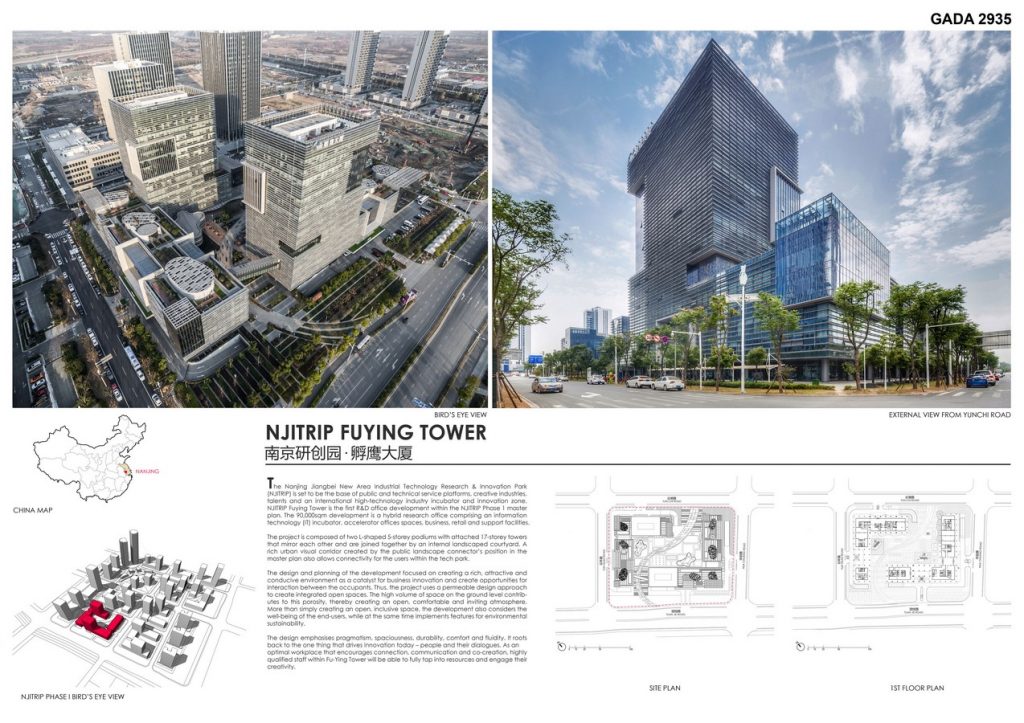 The project is composed of two L-shaped 5-storey podiums with attached 17-storey towers that mirror each other and are joined together by an internal landscaped courtyard. A rich urban visual corridor created by the public landscape connector's position in the master plan also allows connectivity for the users within the tech park.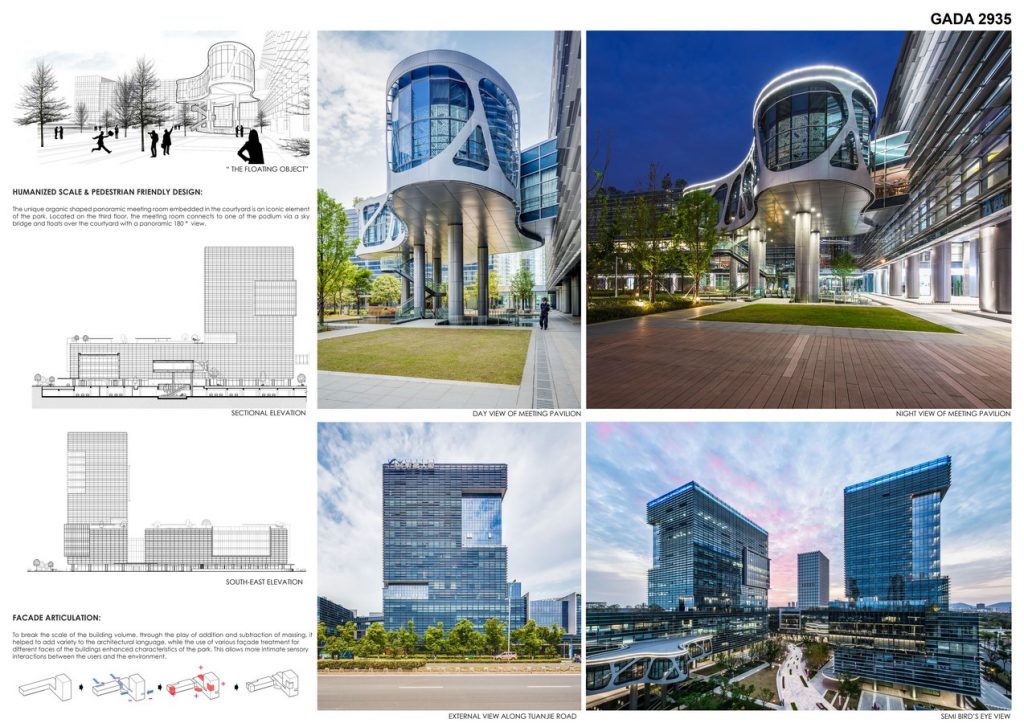 The design and planning of the development focused on creating a rich, attractive and conducive environment as a catalyst for business innovation and create opportunities for interaction between the occupants. Thus, the project uses a permeable design approach to create integrated open spaces.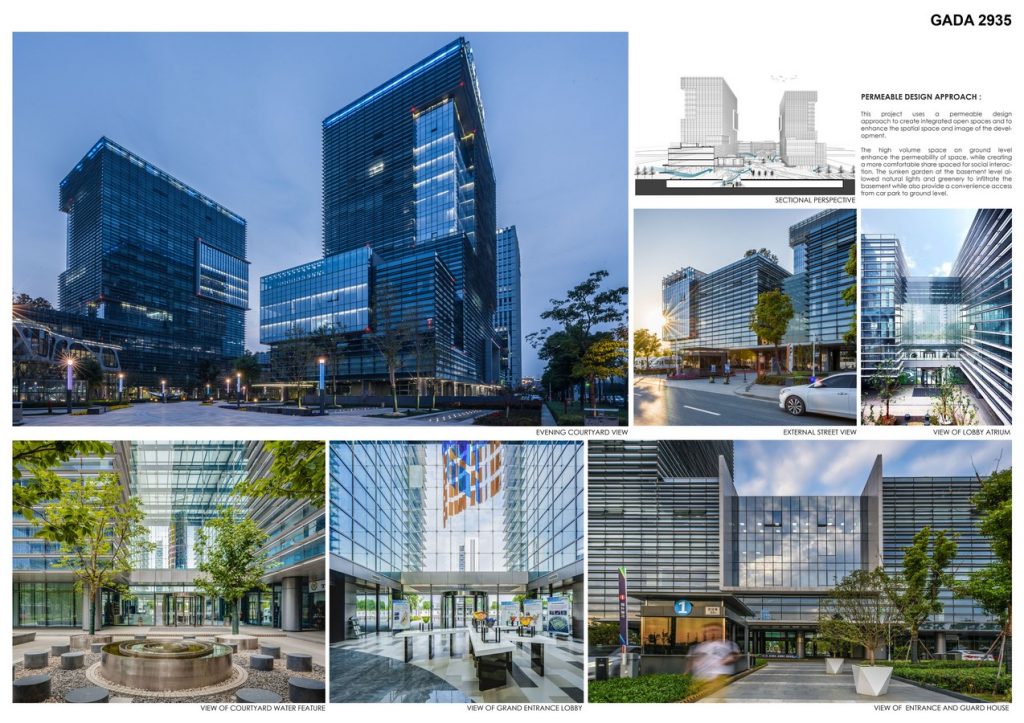 The high volume of space on the ground level contributes to this porosity, thereby creating an open, comfortable and inviting atmosphere. More than simply creating an open, inclusive space, the development also considers the well-being of the end-users, while at the same time implements features for environmental sustainability.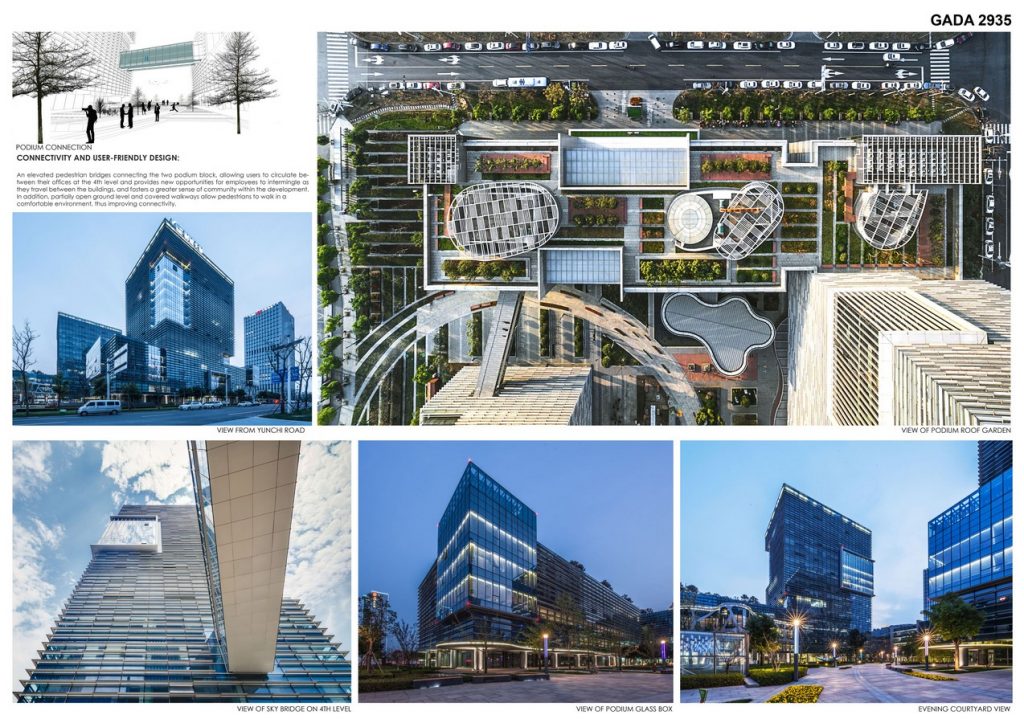 The design emphasises pragmatism, spaciousness, durability, comfort and fluidity. It roots back to the one thing that drives innovation today – people and their dialogues. As an optimal workplace that encourages connection, communication and co-creation, highly qualified staff within Fu-Ying Tower will be able to fully tap into resources and engage their creativity.