The best examples of international airports have made it possible to materialize a vision of a country, of the future that is desired for the population as a whole and the environment around the terminal. Building a new airport reflects care and appreciation for one's land. In this way, the government of El Salvador seeks to build a world-class airport that will enhance the economic future of the region. The countries that have achieved greater economic and social development in recent decades have focused on building world-class infrastructure with cutting-edge, efficient, and functional designs.
Rethinking The Future Awards 2023
First Award | Transportation (Concept)
Project Name: New Pacific Airport Terminal β
Category: Transportation (Concept)
Studio Name: FR-EE (Fernando Romero Enterprise)
Design Team: Fernando Romero, FR-EE Team
Area: 3.301 m2
Year: 2022 – On Going
Location: La Unión, El Salvador
Consultants: Netherlands Airport Consultants, CSI, THREE/LEED, Construbim
Photography Credits: Images by FR-EE Fernando Romero Enterprise
Render Credits: Images by FR-EE Fernando Romero Enterprise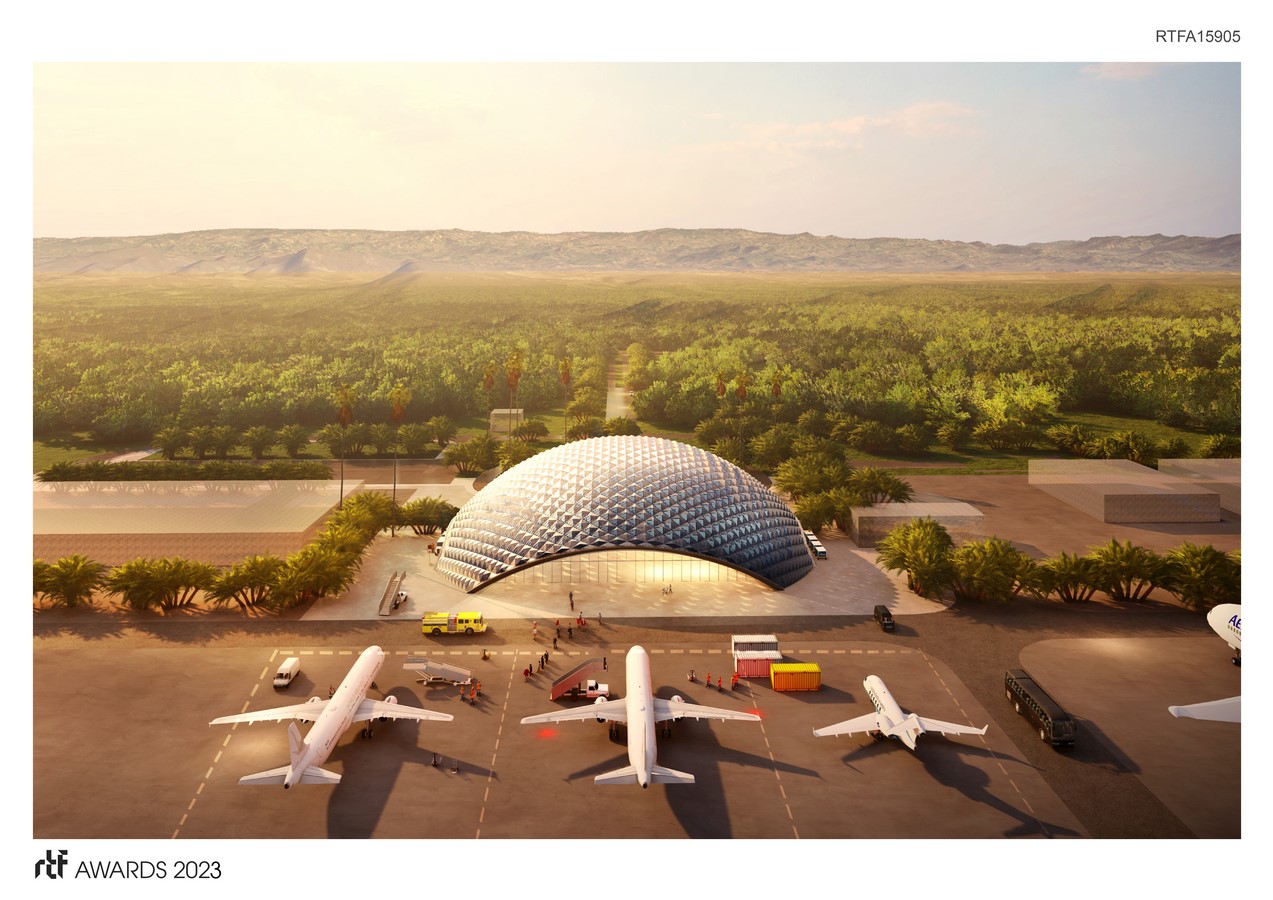 The New Pacific Airport will be an impulse for Bitcoin City and the southeastern region of El Salvador. The aerial entrance will promote a strong development of tourism by taking advantage of the beautiful beaches of the country along the Pacific Ocean. With its connection to La Unión, the economy will benefit from the cargo capacity that the terminal will also have.
The airport was meticulously designed to represent the essence of Bitcoin City. During the first stage, Terminal Beta will function mainly as a first terminal. In the second phase, when the main terminal is completed, Terminal Beta will function as a VIP terminal.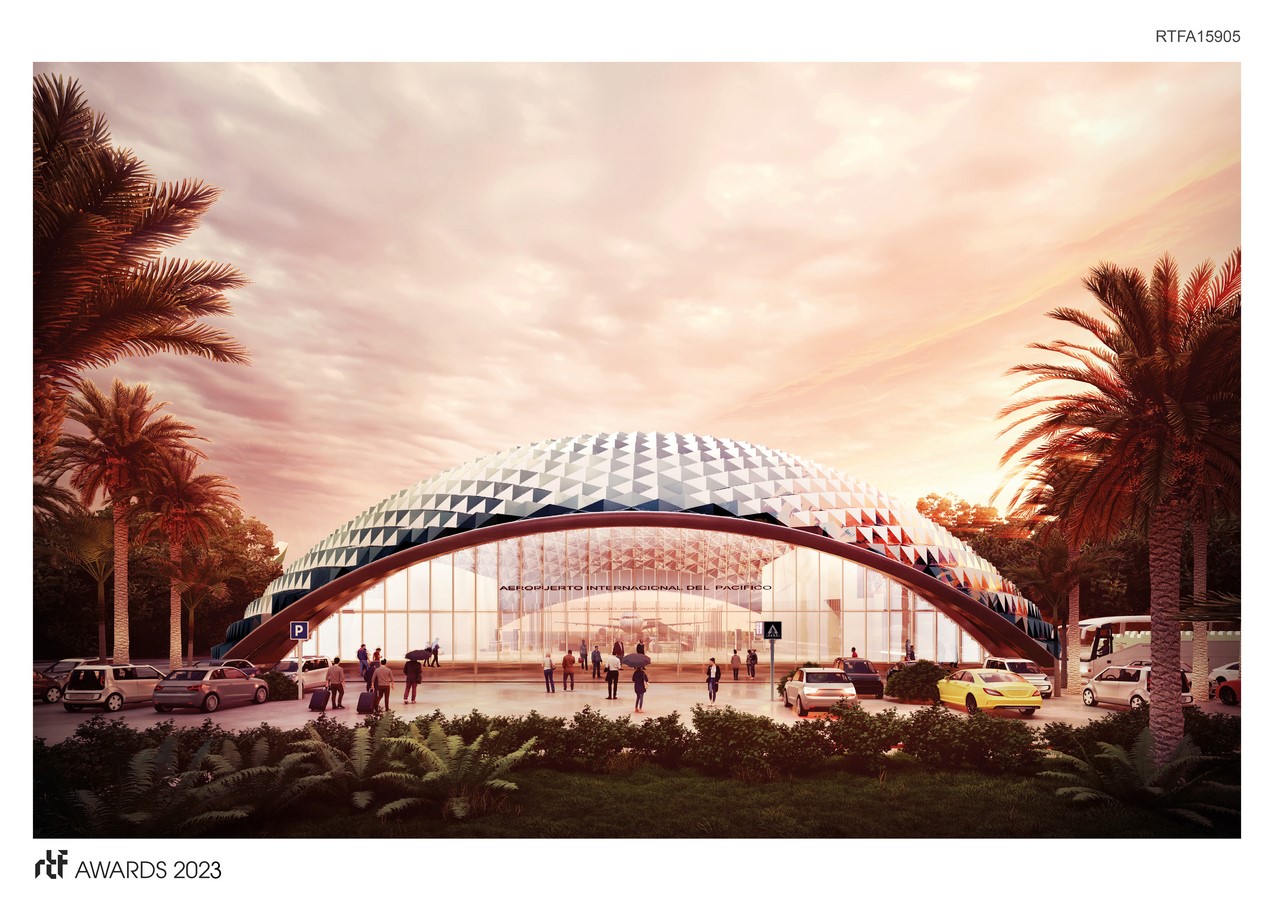 The Terminal Beta shape is straightforward, strong, and simple. Because of this the structure can be developed and built more quickly.
A smart envelope will define the space. In order to meet the sustainability requirements of the airport solar panels will be integrated to capture the sun's energy and convert it into clean electrical energy. The roof is a three-dimensional structure with panels subdivided into quadrangular pyramids, with glass on the north side, solar panels on the south-facing side, and metal panels on the other side.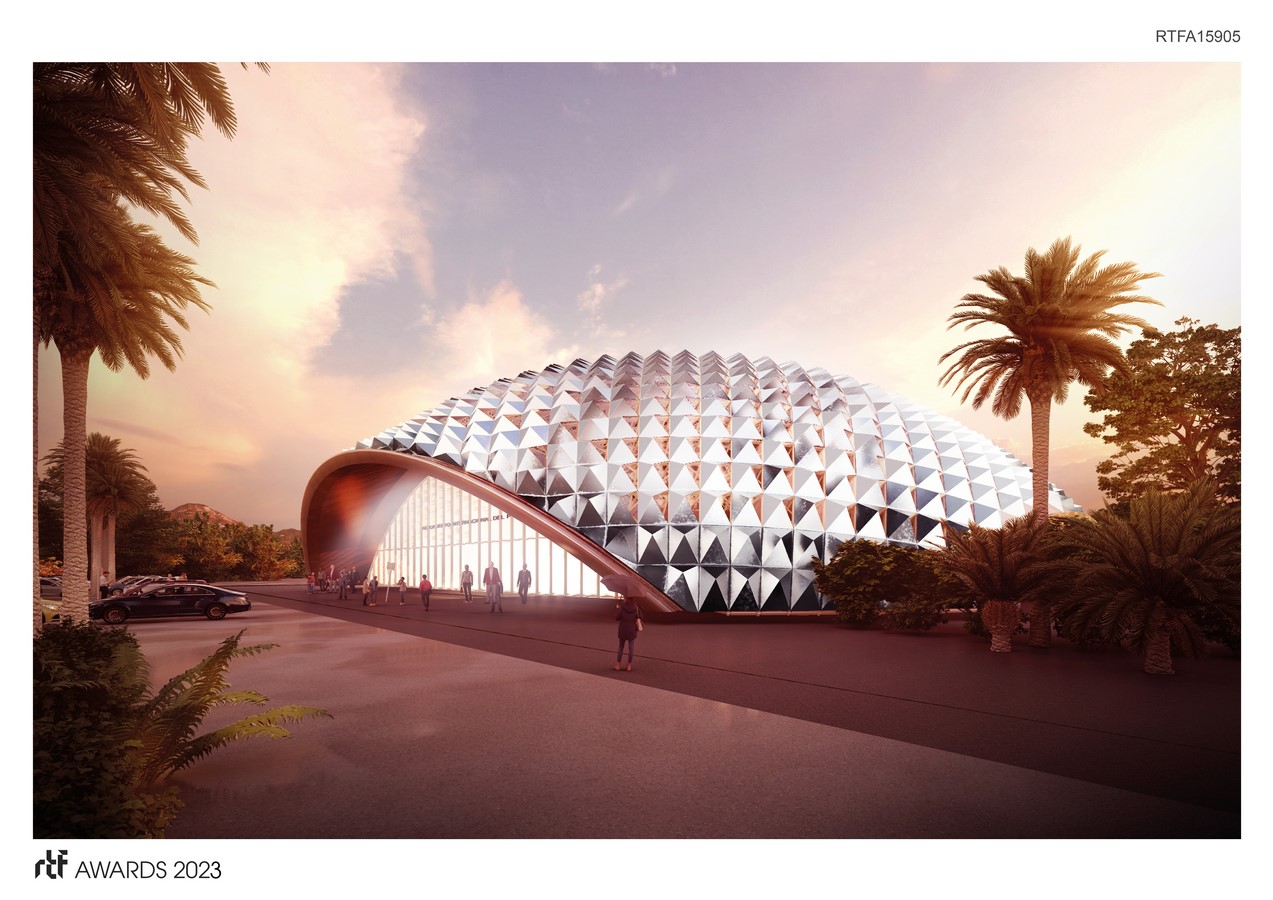 In addition to being an essential support for Bitcoin City, the airport will be a strong attraction to the crucial development of the city's metropolitan area, beaches between the two locations, and the hotels. With this infrastructure, the entrance of national and foreign investments will be stimulated.