The workspace of the Ibira Building seeks to take maximum advantage of the land, creating direct relationships between the workspace and the land, nature and views.
Rethinking The Future Awards 2021
Second Award |  Office Building (Concept)
Project Name: Ibira Building
Studio Name: FGMF Arquitetos
Design Team: Fernando Forte, Lourenço Gimenes and Rodrigo Marcondes Ferraz (authors); Daniel Paranhos (project coordinator); Fabiana Kalaigian and Talita Broering (collaborators)
Area: 1.163,05m²
Year: 2020
Location: São Paulo, Brazil
Other Credits: Henrique Zulian (3D images)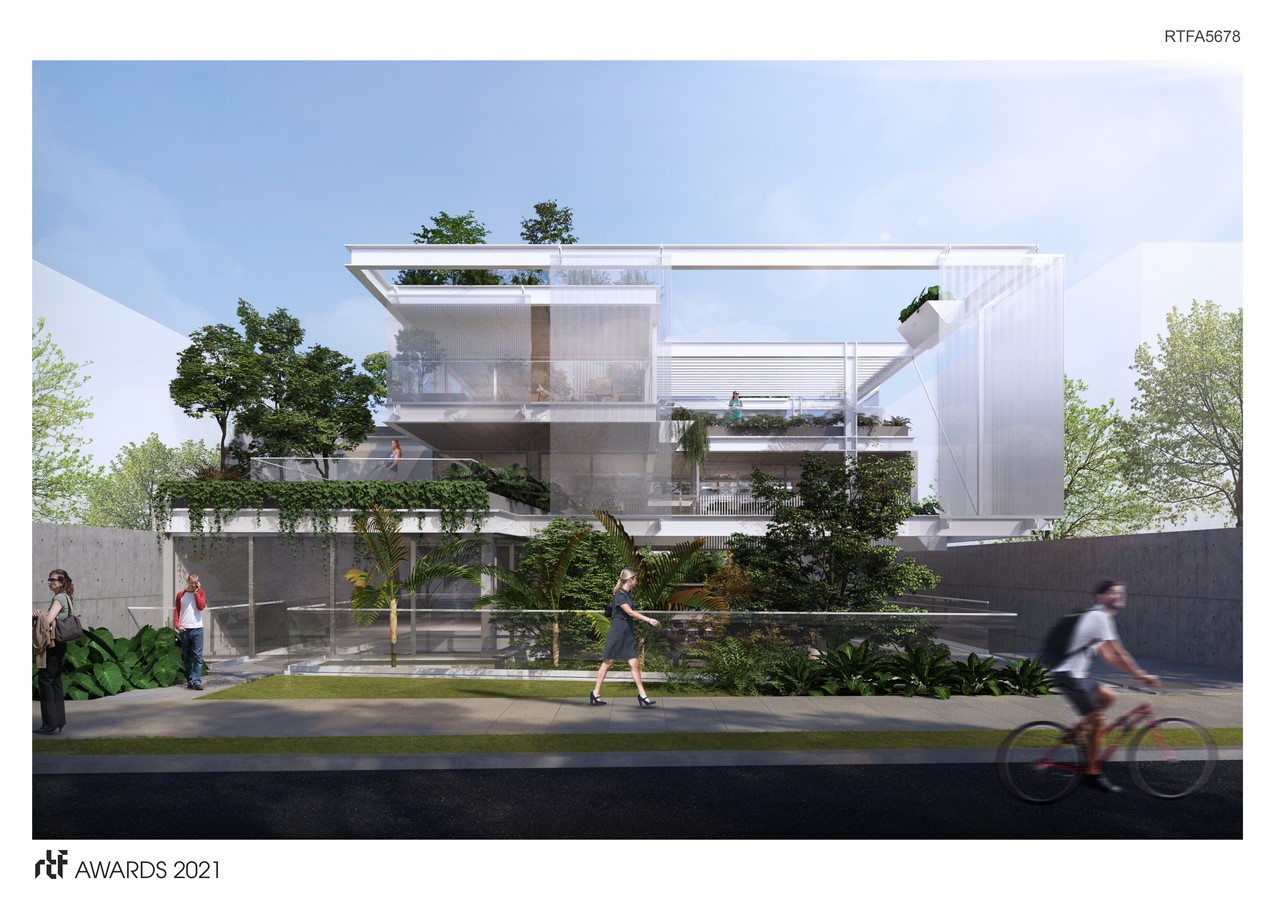 Close to Ibirapuera Park, in a place full of sports activities and away from the conventional corporate centers of the São Paulo city, the building is an experience of a new post-pandemic way of working.
The building was designed in a metallic structure to guarantee large spans with slender and delicate pieces. The same structure also creates supports for tensioned metal brise-soleil, hanging planters and pergolas, guaranteeing thermal comfort and a kind of microclimate for all levels of building.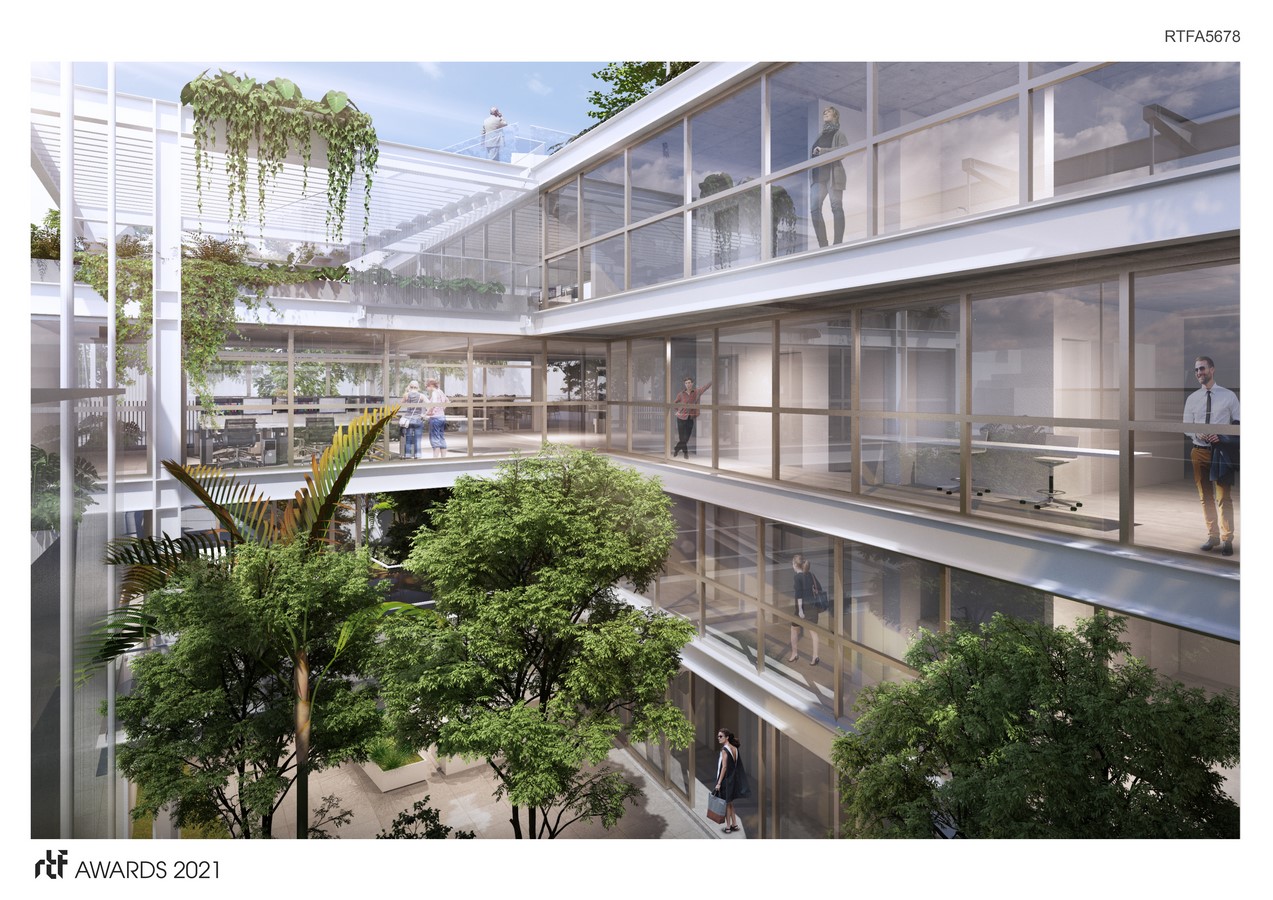 Taking advantage of the lower level of the land with a store in front, a pleasant and dense garden area protected from the street is created. The entrance takes place via a walkway on this level, in the middle of the treetops of the lower level and guarantees the visitor's entrance in the central core of the building through which access to lighted offices with cross ventilation and large balconies, especially useful in the São Paulo climate.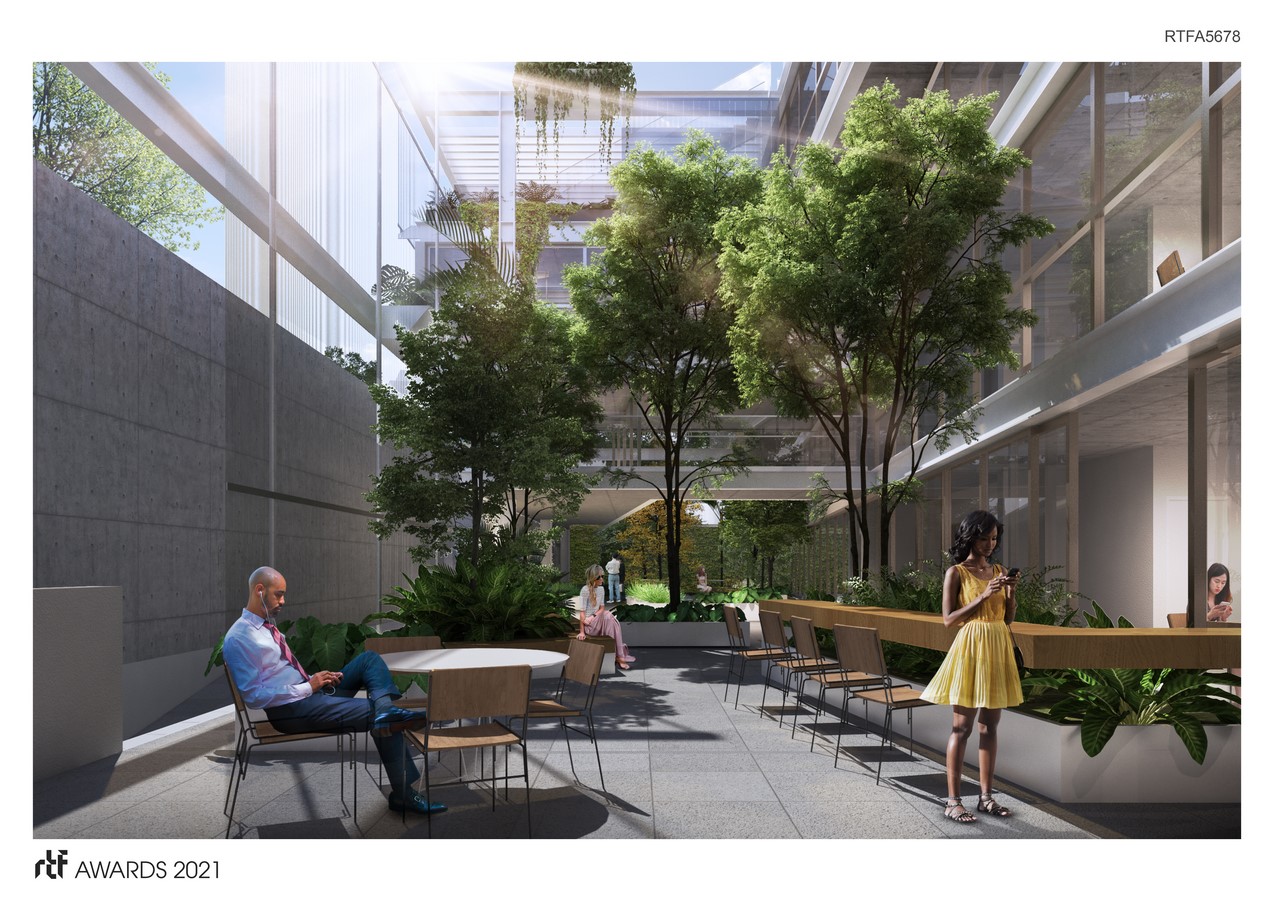 In addition to generous balconies on all floors, uncovered stairs still guarantee access to an open rooftop that has view for the park landscape, taking the most advantage of all levels of the building. This is a corporate project that seeks to focus not only on workspaces, but also on chilling out and socializing dynamics among users.