This discrete exterior and interior renovation reinvigorates an existing generic 6,000 square foot mixed-use building by engaging the sidewalk while creating a dynamic presence in this studio city community. Located on a busy thoroughfare near restaurants and shops, this contemporary renovation reactivates the neighborhood with an open glass storefront on the sidewalk and new office facade that projects over the side walk to provide shade and cover from rain for pedestrians.
Global Design & Architecture Design Awards 2019
Third Award | Category: Mixed Use (Built)
Studio: Griffin Enright Architects
Architect: Margaret Griffin
Country: United States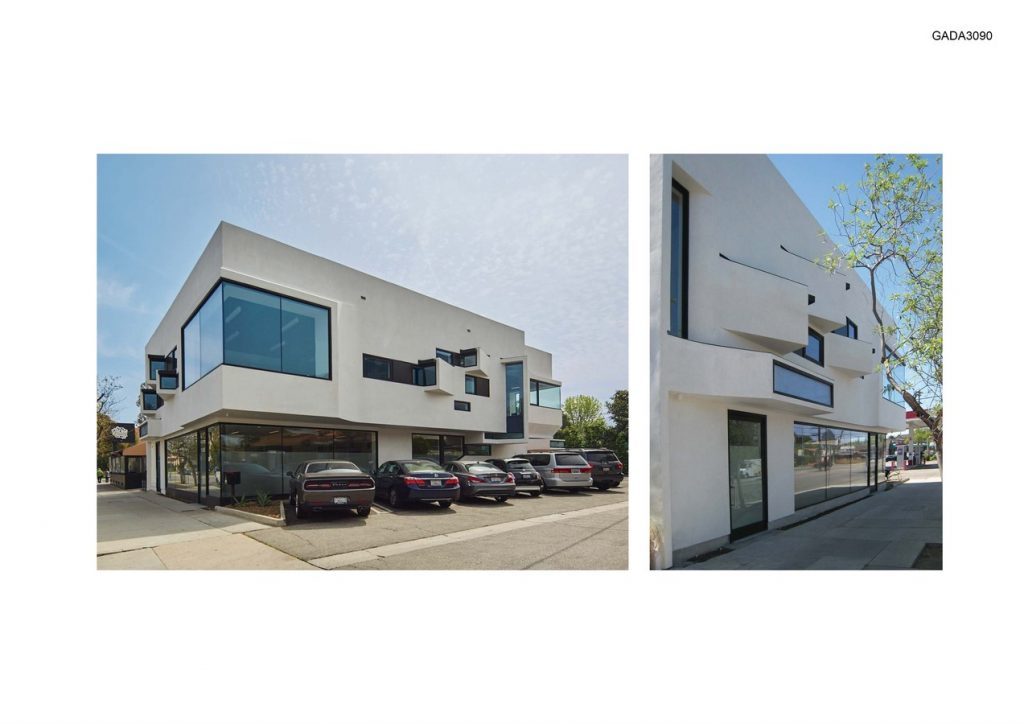 The new facade is activated from a variety of points-of-view including the streetscape and the alley view from an adjacent gas station. Peel out windows and cantilevered rooms engage the sidewalk while extending the space of the office interiors. A cantilevered conference room defines the front corner and an animated alley façade brings new life to former back alley. This use of windows diminishes the divide between the neighborhood and the building interior.Horizontal window boxes peel away from the building, to allow for varying glimpses inside for gas station patrons at the corner, while also providing views from the inside office to the landscape beyond. With an open, glazed corner viewed upon exiting the 101 and one edge of the building addressing the gas station a building is created that actively engages the 'car culture' that is so inherent to Los Angeles.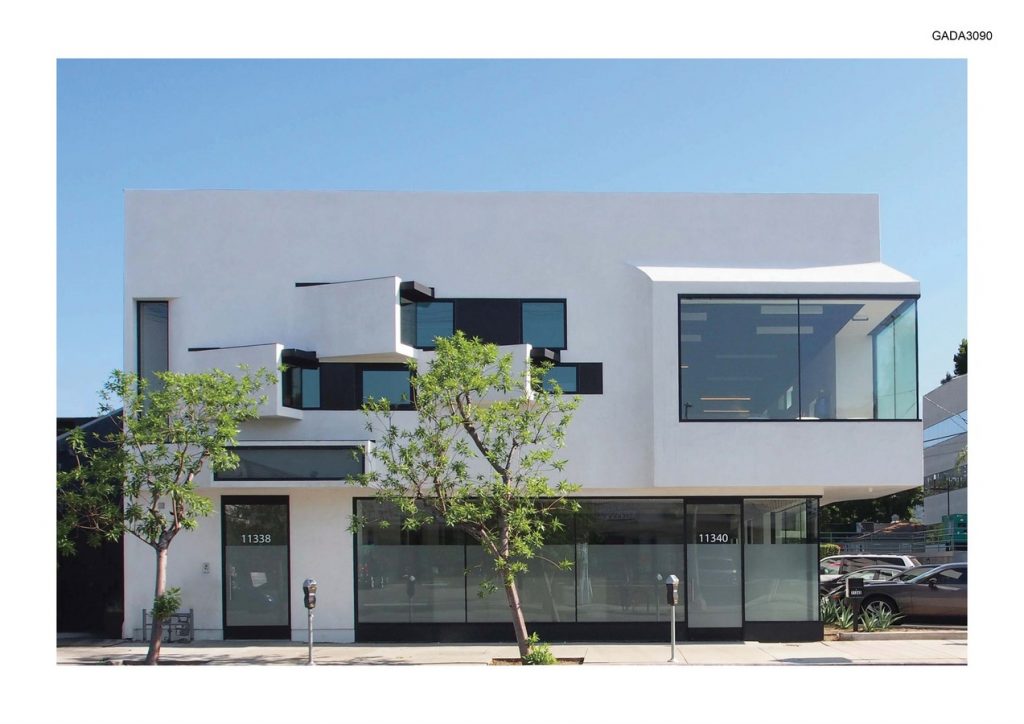 While actively interspersed in the façade from theoutside, the windows are located to provide light to each individual office, and are shaped to direct the views from the office back to the street. The connection of the building to the neighborhood is thus strengthened from the perspective of the building inhabitants, as well as the passersby.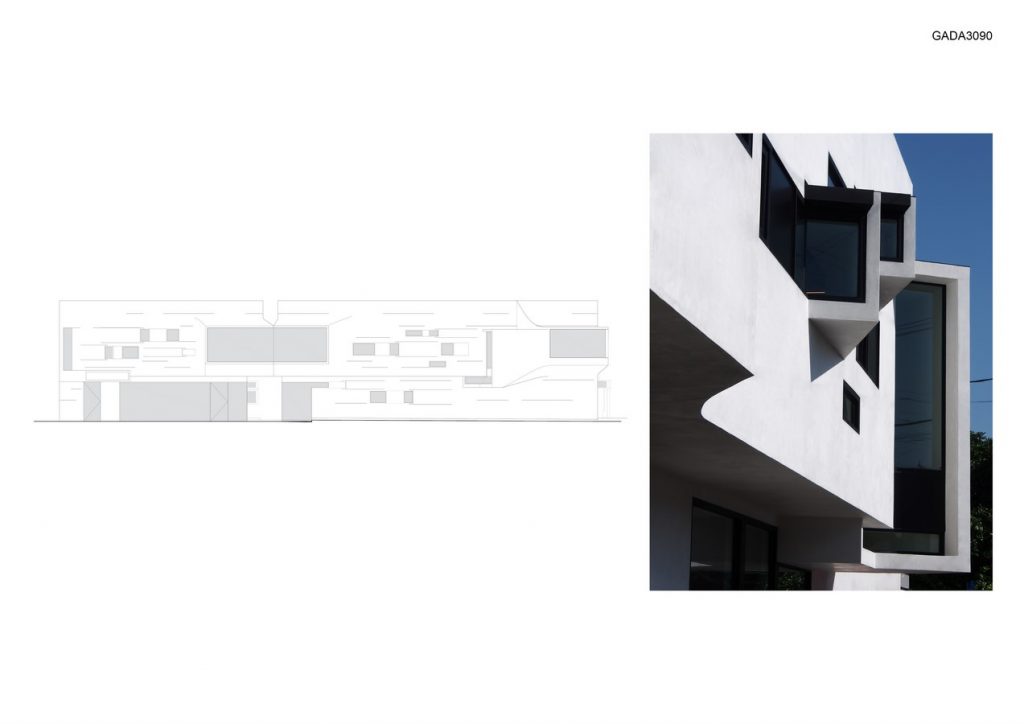 At night, a series of recessed reveals contain linear LED lights that echo the movement of the cars, as light from inside glows, highlighting the facade. Lighting the sidewalk enhances connections between the path and the public retail zone inside. In the daylight, the peeled windows create a series of varying shadows that animate the building throughout the day. Creating a stronger connection of the building to its neighborhood this redesign has become a new landmark in this part of the city.