Samsung celebrated the 10th anniversary of the Galaxy S series this year, with the launch of the Galaxy S10. Following the success of previous launches since 2017, their requirement was to identify a unique concept and find an iconic location for a PR stunt, and achieve high consumer engagement with an innovative product experience.
Global Design & Architecture Design Awards 2019
Honorable Mention | Category: Pop-Ups and Temporary Structure (Built)
Studio: Cheil MEA FZ LLC
Architect: Pulak Srivastav
Project Manager: Pulak Srivastav
Concept Idealist:  Firas Gabriel
Designer: Rajesh Raju
Project Director: Yumi Jeong
Country: United Arab Emirates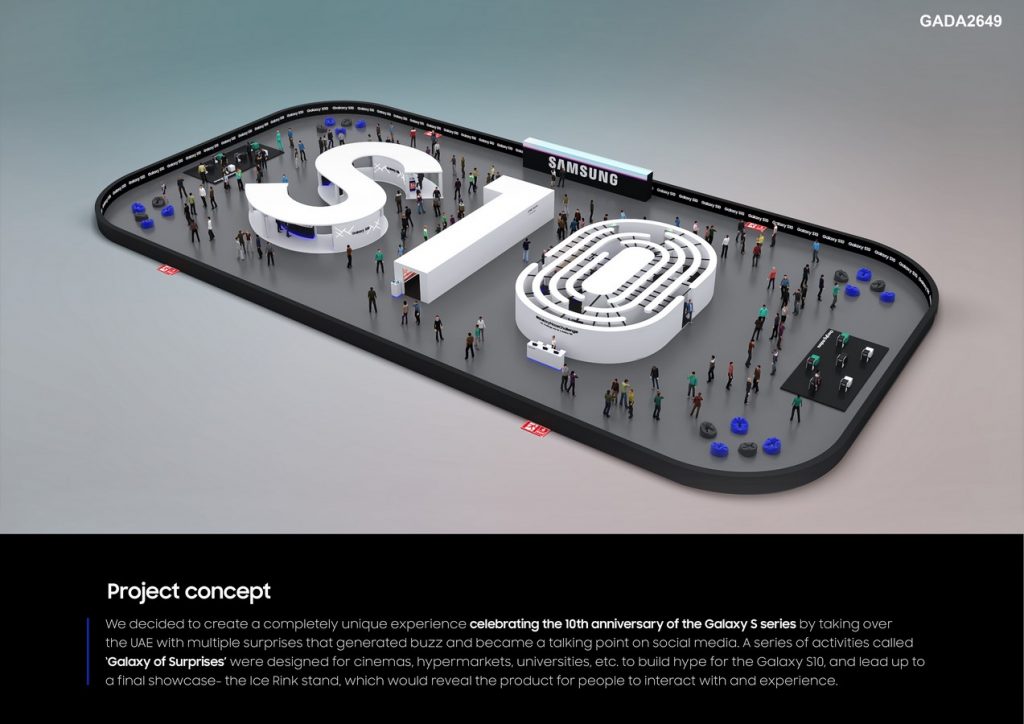 As Samsung's motto "Do what you can't" suggests, the brief was to come up with a bigger, better way to showcase this vision and get instant visibility on ground.
Project Description:
The 10th anniversary of Galaxy S series saw the launch of the Galaxy S10, a monumental moment which needed a unique and iconic platform.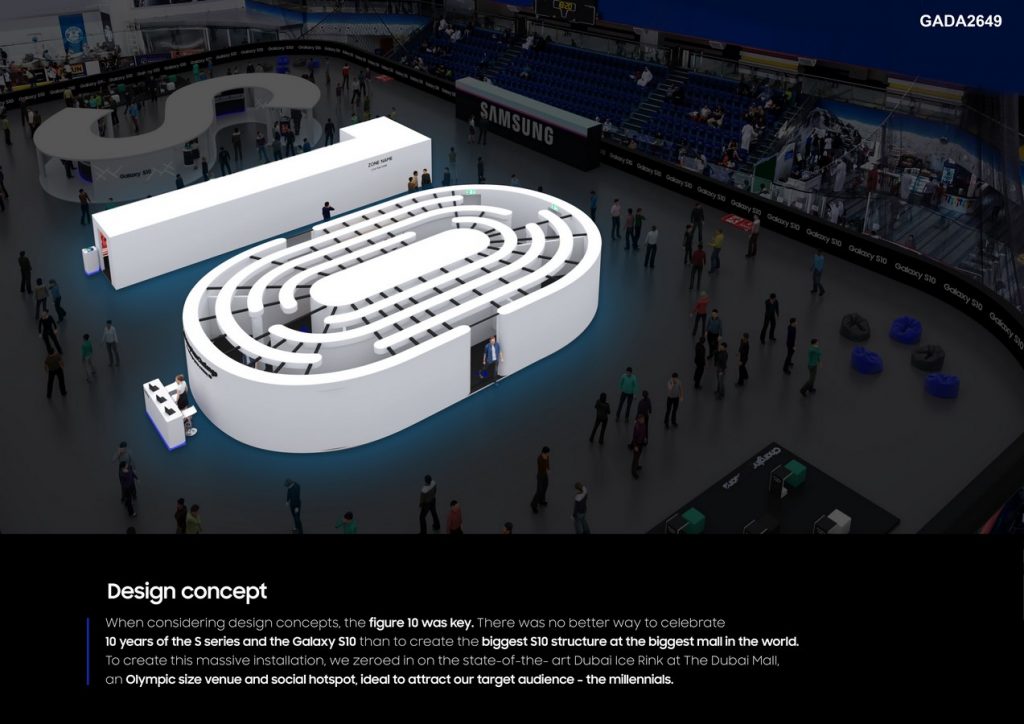 There was no better way to celebrate 10 years of the S series than to create the biggest 'S10' at the world's biggest mall in the Olympic-size Dubai Ice Rink.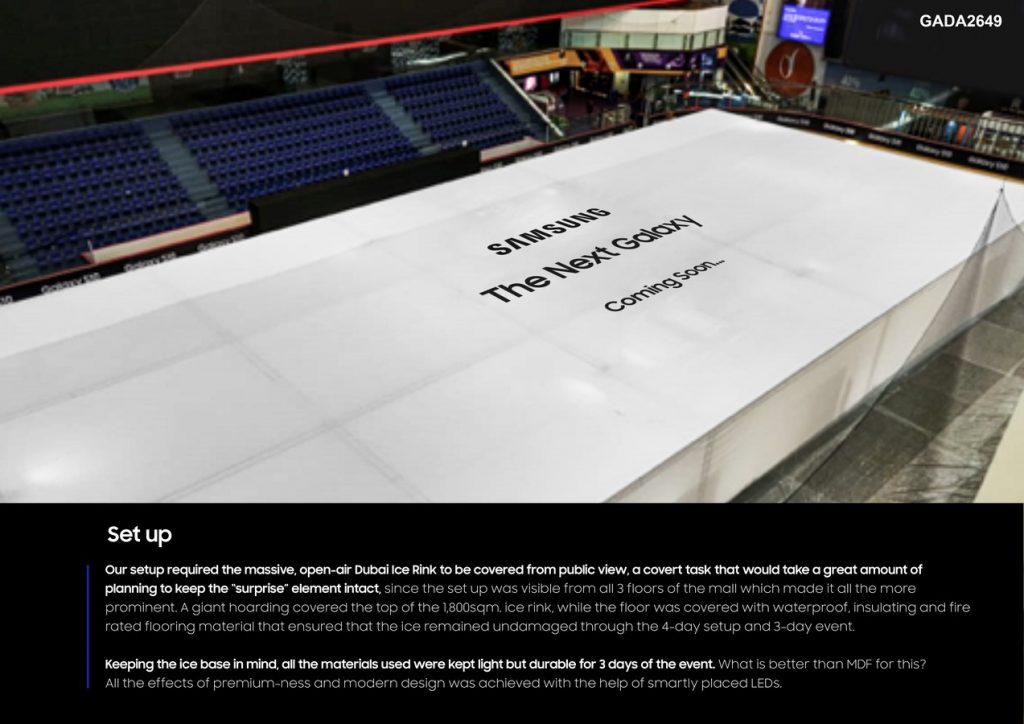 Each element of the 'S10' (S, 1 and 0) were designed as interactive displays cum experiential zones. The 3-day event truly established the Galaxy S10 as the Next Generation Smartphone to the targeted audience within the mall and on social media as a huge PR stunt.