Fusion Arena: Esports' First Purpose-Built Cathedral in the Western Hemisphere
When Fusion Arena opens in 2021, it will debut as the first new-construction, purpose-built esports arena in the Western Hemisphere and the Overwatch League. Pioneering the way in the heart of the Philadelphia Sports Complex, Fusion Arena will host up to 3,500 fans and serve as a premier global destination for esports competitions, live events and elite training. Its joint training facility also elevates the Philadelphia Fusion, offering an unrivaled experience and
future development opportunities for its competitors.
Global Design & Architecture Design Awards 2019
First Award | Category: Sports & Recreation (Concept)
Architect: Populous
Country: United States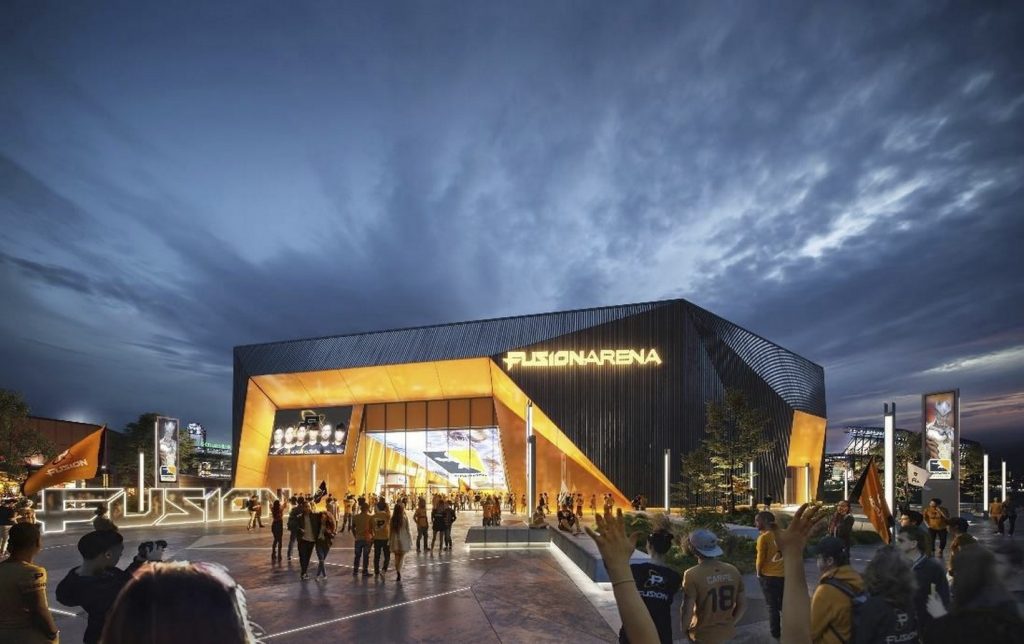 Designing a revolutionary esports venue comes with its share of design challenges. Requiring a higher level of tournament immersion, unparalleled digital production value and a variety of fan amenities, Fusion Arena also sets a new training standard for the sport powering the Fusion to better recruit, train and compete. Serving as a prototype for global, competitive esports venues of the future, Fusion Arena needed to be the model for a venue that hasn't been created before and will be used for generations moving forward.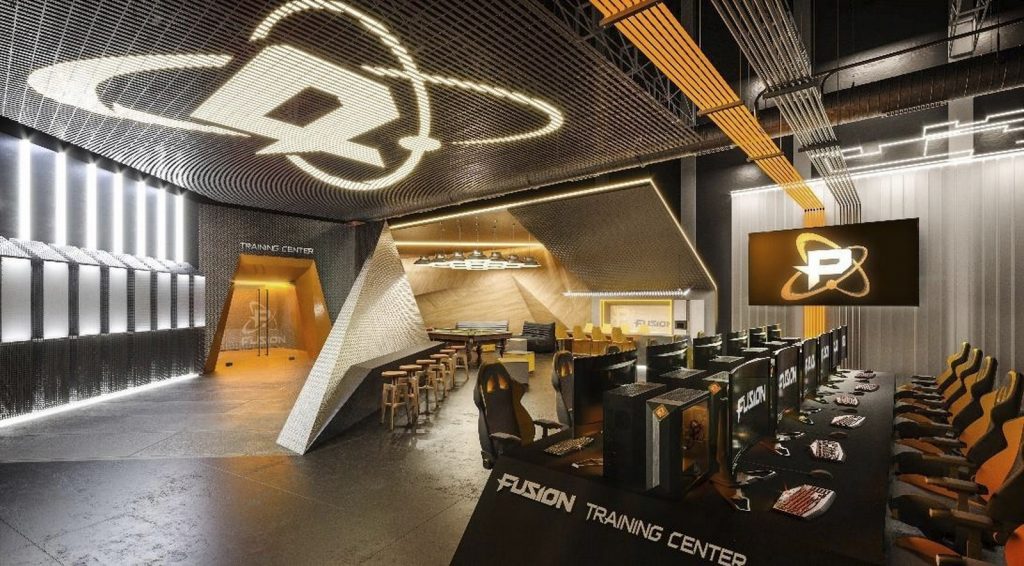 Like Camden Yards did for Major league baseball, the goal of Fusion Arena is to be the new benchmark that all future esports venues follow. Knowing the venue needed to focus on digital entertainment, Fusion Arena's event theater hosts two shows simultaneously by having players front and center while also providing intimate views to the action on screen. It was vital to design Fusion Arena's sightlines, seating bowl, size and scale of screens and stage in a purposeful manner to create a new, immersive experience that meets the demands of fans already accustomed to consuming high-end digital content.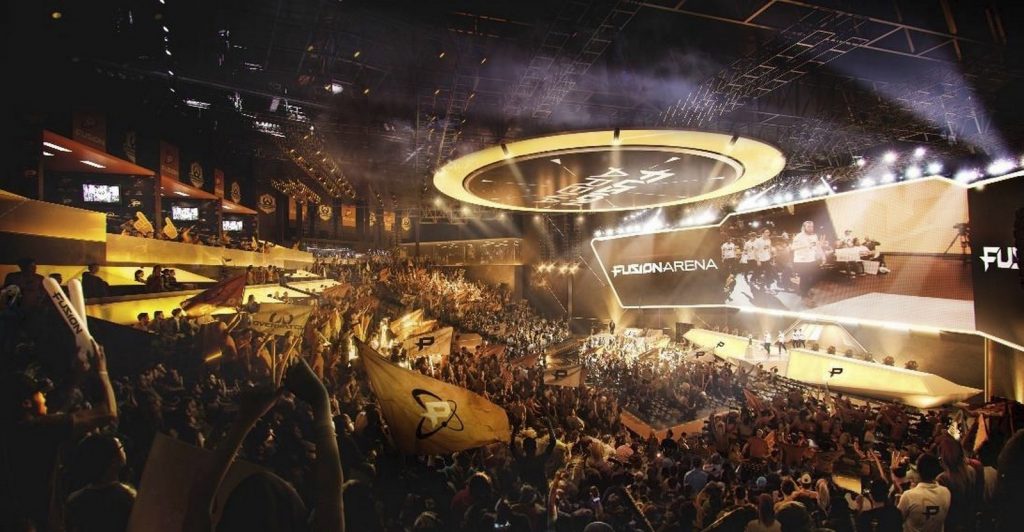 While esports is rapidly becoming more widely accepted and supported, it is still considered a nontraditional sport when compared with the history, visibility, funding and audience of the NFL, MLB and NBA. Because of that, Fusion Arena must be flexible enough to grow with the sport, its many gaming genres as well as technological enhancements over the next decade. Esports' audience and its demographics will continue to change, so the design team had to be smart and purposeful about the design in order to ensure adaptability down the road.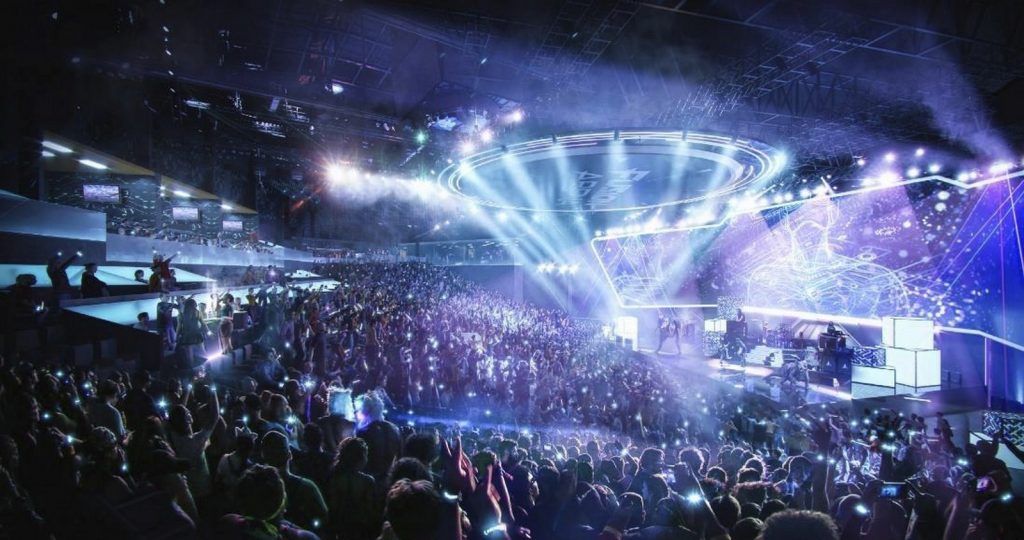 Lastly, Fusion Arena will be the anchor of a larger mixed-use sports entertainment district. Creating the anchor for XFINITY Live!, it was key that we dovetailed the design solution with the look and feel of the surrounding city and that the arena fit into its Philadelphia neighborhood while also connecting to neighboring mixed-use retail, hotel and restaurant spaces.
Ten years from now, there will be a home for esports to call their own in every major city across the U.S. The Fusion Arena will be remembered as the ground-up prototype that sparked this booming revolution. For esports fans and competitors, Fusion Arena represents the perfect home for this ever-growing, global sport. But it's much more than that- it also sets a precedent for the future of interactive entertainment and it all takes shape in 2021.