Located on the outer edge of Sobha Hartland masterplan and facing Ras Al Khor, the development presents an opportunity for a unique residential landmark.
Global Design & Architecture Design Awards 2021
Third Award | Category: Housing (over 5 floors) (Concept)
Project Name: Ellington Residences
Project Category: Ellington Residence
Studio Name: JT+Partners
Design Team: JT+Partners
Area: 19,500 m² BUA
Year: Concept Design
Location: Dubai
Consultants: JT+Partners
Photography Credits: JT+Partners
Text Credits: JT+Partners
Other Credits: JT+Partners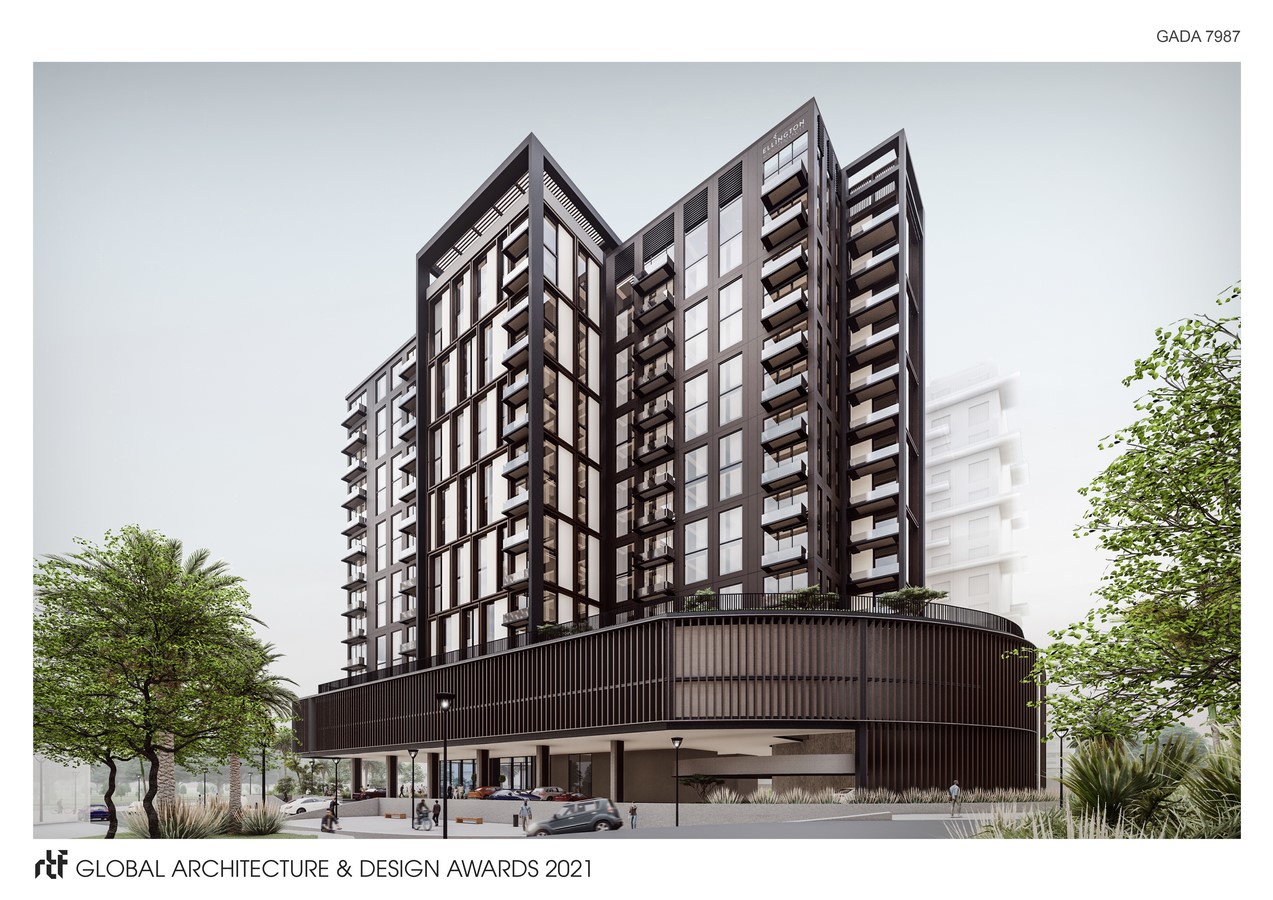 Inspired by art and reflective of their owners' aspirations, Ellington residences are classic in feel but contemporary of vision, canvases to be filled with the experience and exuberance of life. We believe that spaces should capture the moment through its architecture by communicating a message of timelessness and serenity.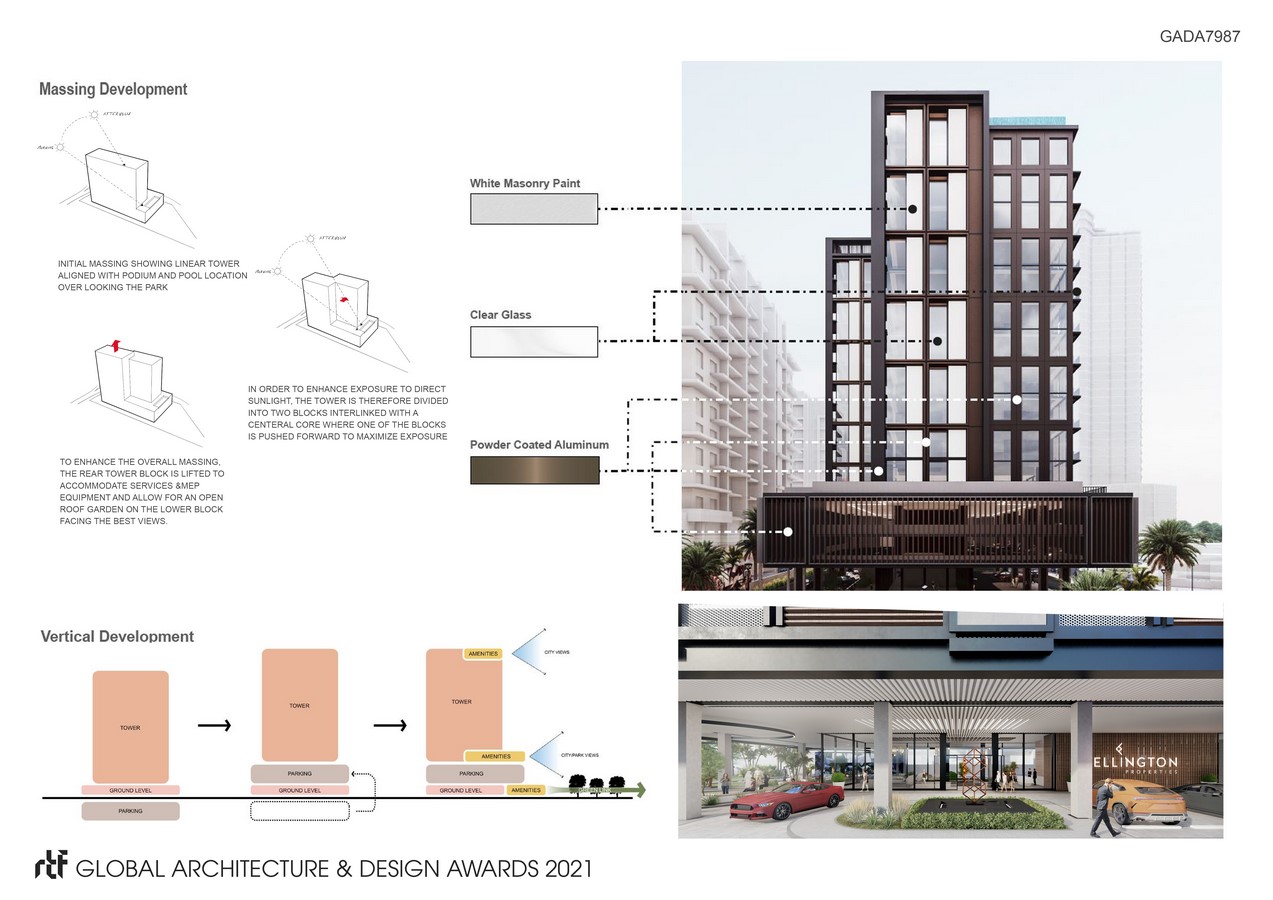 Sobha Hartland is an exciting development offering an unparalleled lifestyle in the
heart of Dubai. It is a self-sufficient community with world-class amenities to
cater to its luxury lifestyle. The development site offers amazing views towards Downtown Dubai on one side and Dubai Creek on the other side.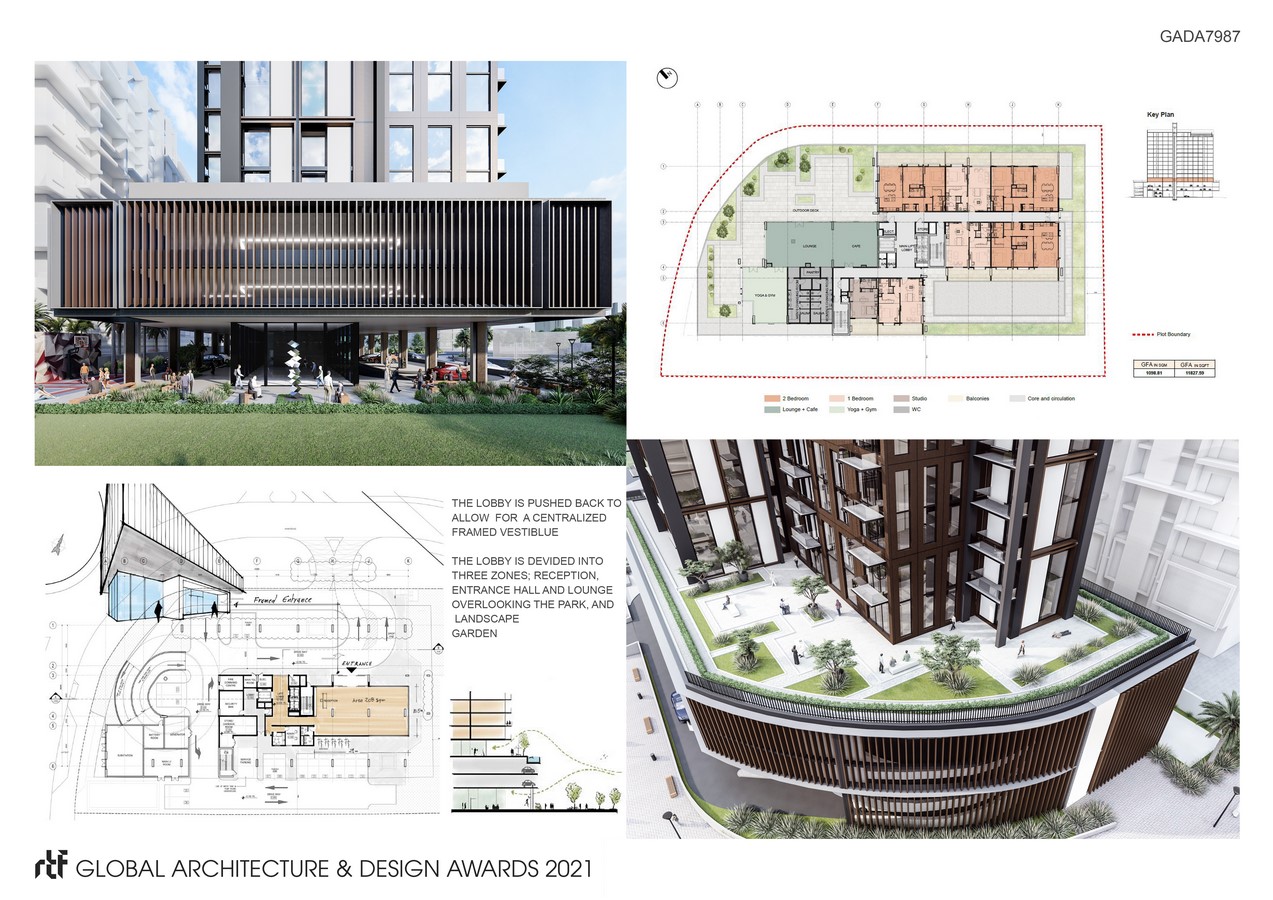 The project approach is a blend between outdoor and indoor, blurring boundaries to bring users one step closer to nature. The journey through the development from arrival point to front door becomes a series of captivating moments through light and shadow, framing simple scenes to discover the extraordinary in the ordinary.