On March 14, 2020, New York City, like cities throughout the world, began closing businesses and non-essential services to manage the impact of COVID-19. Icons of commerce and culture became ghost towns overnight – from Times Square to the Flatiron District.
Architecture, Construction & Design Awards 2020
Third Award |  Urban Design (Concept)
Project Name: Double Park – Transforming New York's Flatiron District into a network of open streets and parkway during the COVID period
Studio Name: OSD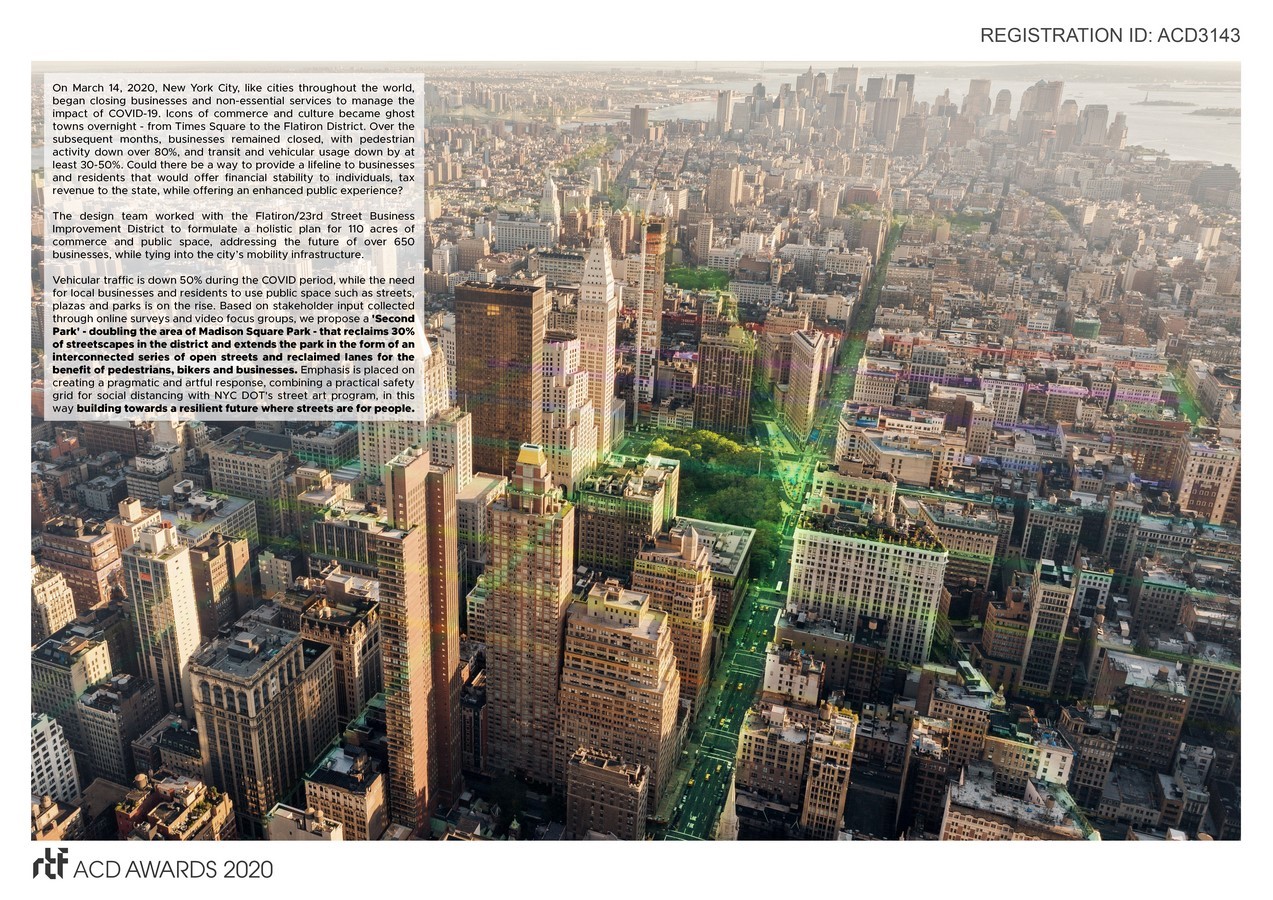 Over the subsequent months, businesses remained closed, with pedestrian activity down over 80%, and transit and vehicular usage down by at least 30-50%. Could there be a way to provide a lifeline to businesses and residents that would offer financial stability to individuals, tax revenue to the state, while offering an enhanced public experience?
The design team worked with the Flatiron/23rd Street Business Improvement District to formulate a holistic plan for 110 acres of commerce and public space, addressing the future of over 650 businesses, while tying into the city's mobility infrastructure.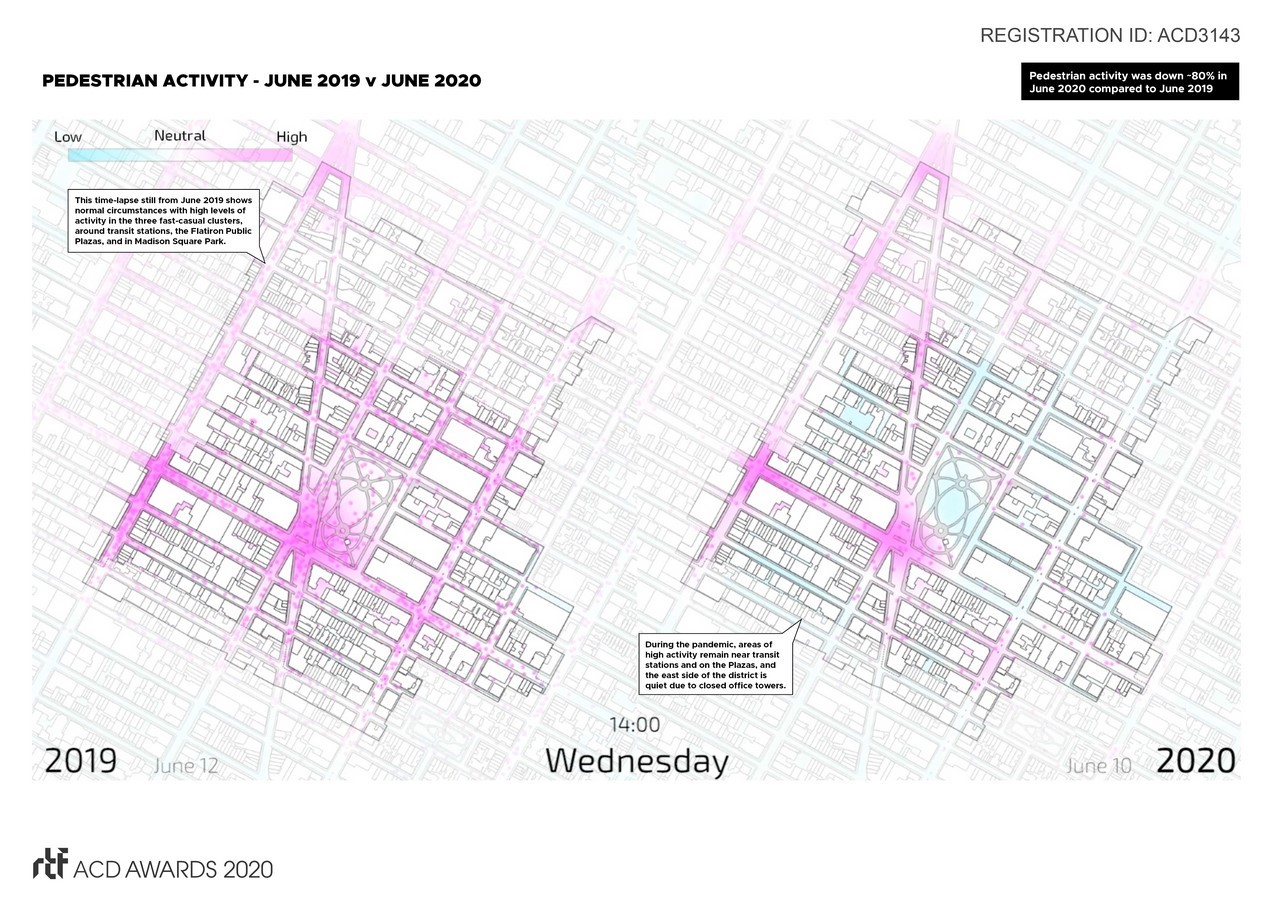 Vehicular traffic is down 50% during the COVID period, while the need for local businesses and residents to use public space such as streets, plazas and parks is on the rise. Based on stakeholder input collected through online surveys and video focus groups, we propose a 'Second Park' – doubling the area of Madison Square Park – that reclaims 30% of streetscapes in the district and extends the park in the form of an interconnected series of open streets and reclaimed lanes for the benefit of pedestrians, bikers and businesses.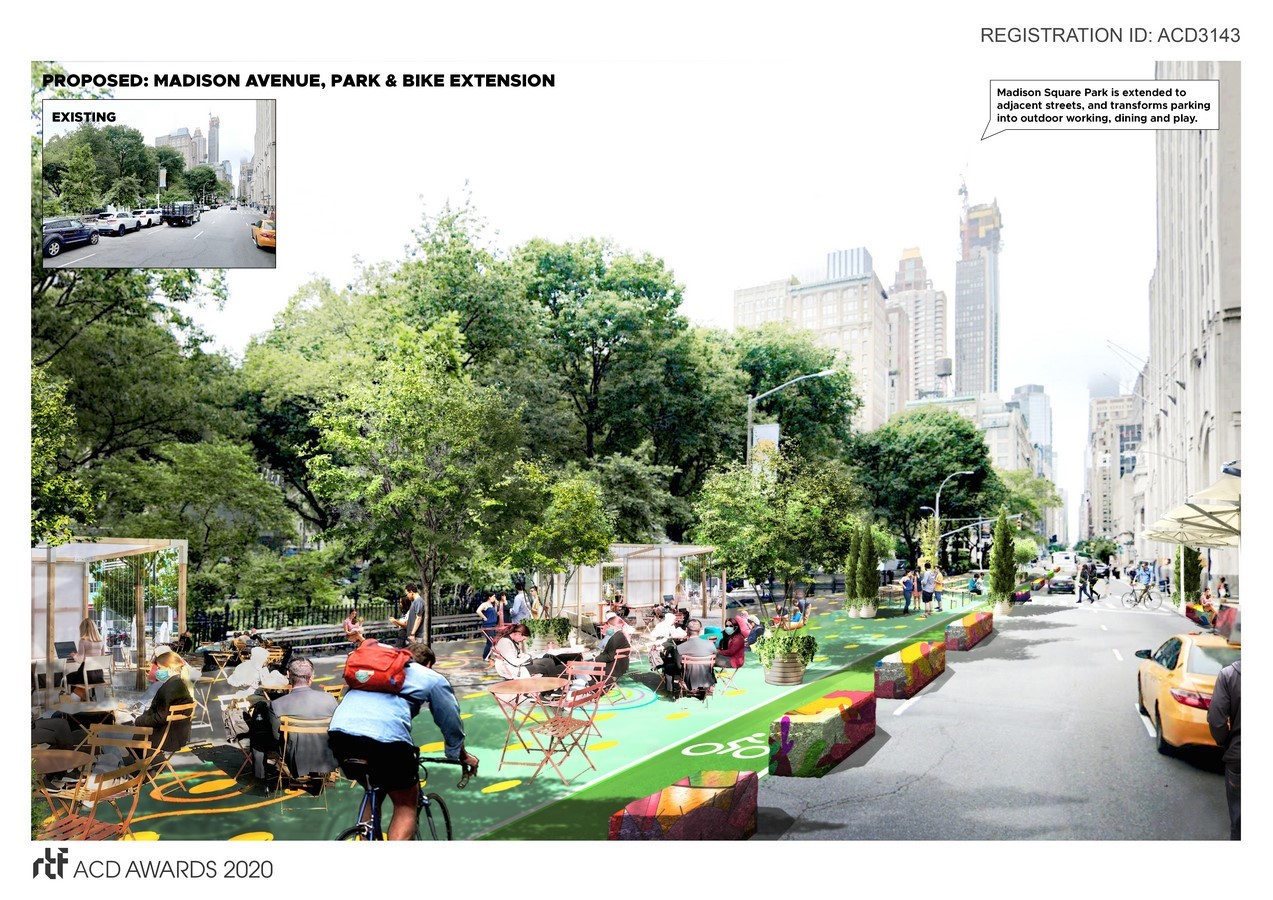 Emphasis is placed on creating a pragmatic and artful response, combining a practical safety grid for social distancing with NYC DOT's street art program, in this way building towards a resilient future where streets are for people.