The Design Hostel at its unique location on the Warnemünde pier suggests through its architectural and aesthetic concept a new way of travelling. In our globalised, nomadic times, it offers a new touristic model in which leisure and work phases can be combined. Activities on the beach, overnight stays in shipping containers with their reminiscence of the vastness of the sea as well as the numerous communal areas in the base structure of the building with its wide glass front offer a high quality of stay and a special attitude to life.
Architecture, Construction & Design Awards 2020
Second Award |  Hospitality (Built)
Project Name: Design Hostel
Studio Name: Holzer Kobler Architekturen Zurich/Berlin
Design Team: Architecture: Holzer Kobler Architekturen | Interior Design: Kinzo Architekten
Area: Gross floor area: 4'550 sqm.
Year: 2017
Location: Rostock-Warnemünde, Germany
Photography Credits: Jan Bitter
Other Credits:
Client: Immobilienverwaltung Köster & Nissen GbR, Rostock
Site agent: PMR Projektmanagement Rostock GmbH
Structual design: Ingenieurbüro Hippe
Steel construction: Ingenieurbüro für Statik, Konstruktion und Bauphysik Leipold
Building technology: Ingenieurbüro Hartmann GmbH
Electronical engineering:  Ingenieurgesellschaft Hartmann mbH
Fire protection: Rössel Brandschutz
Building physics: Müller-BBM GmbH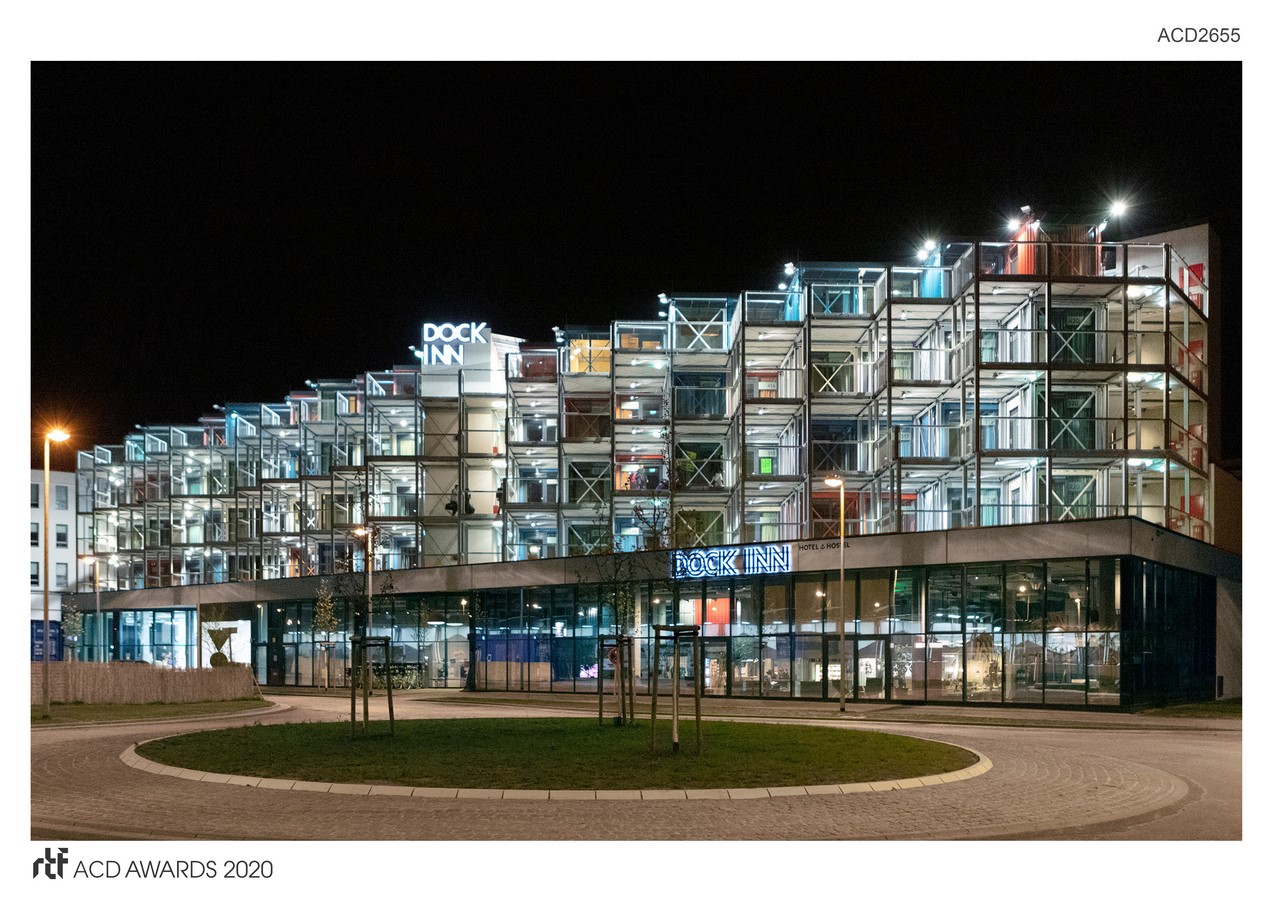 In addition to accommodation and work areas, the layout of the design hostel offers plenty of space for organising and carrying out activities such as bouldering tournaments, concerts, cooking classes, dance or film evenings. This kind of homeliness serves the interests and habits of a modern nomadic traveller.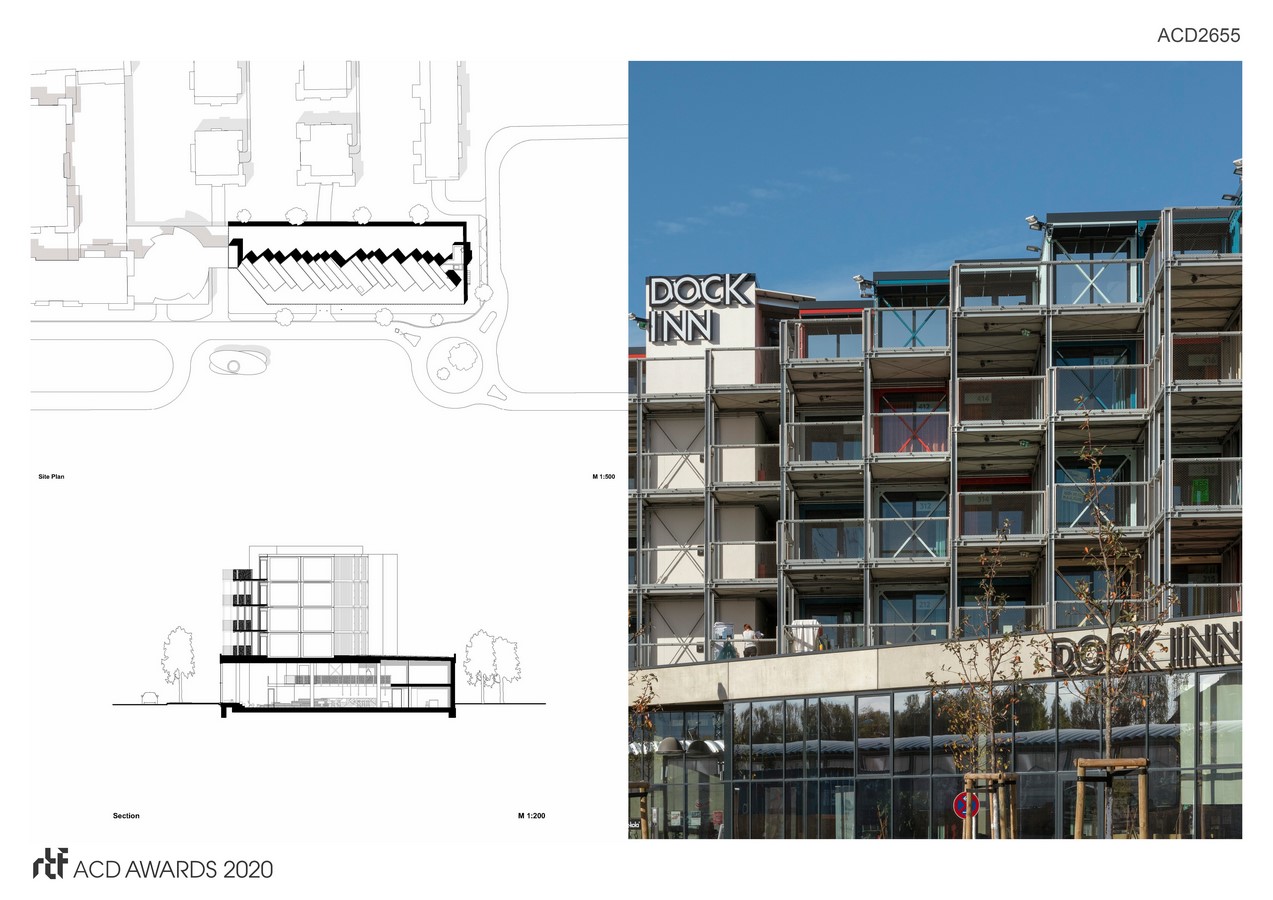 The building is constructed from recycled, soundproofed overseas containers on a two-storey base structure made of steel, concrete and glass and is designed as a metaphorical link to the traditional shipyard facilities and the open sea. Staggered and embedded in a steel-concrete construction, the container modules of the upper four floors, painted in bright colours, deliberately create an eye-catcher and convey a maritime character.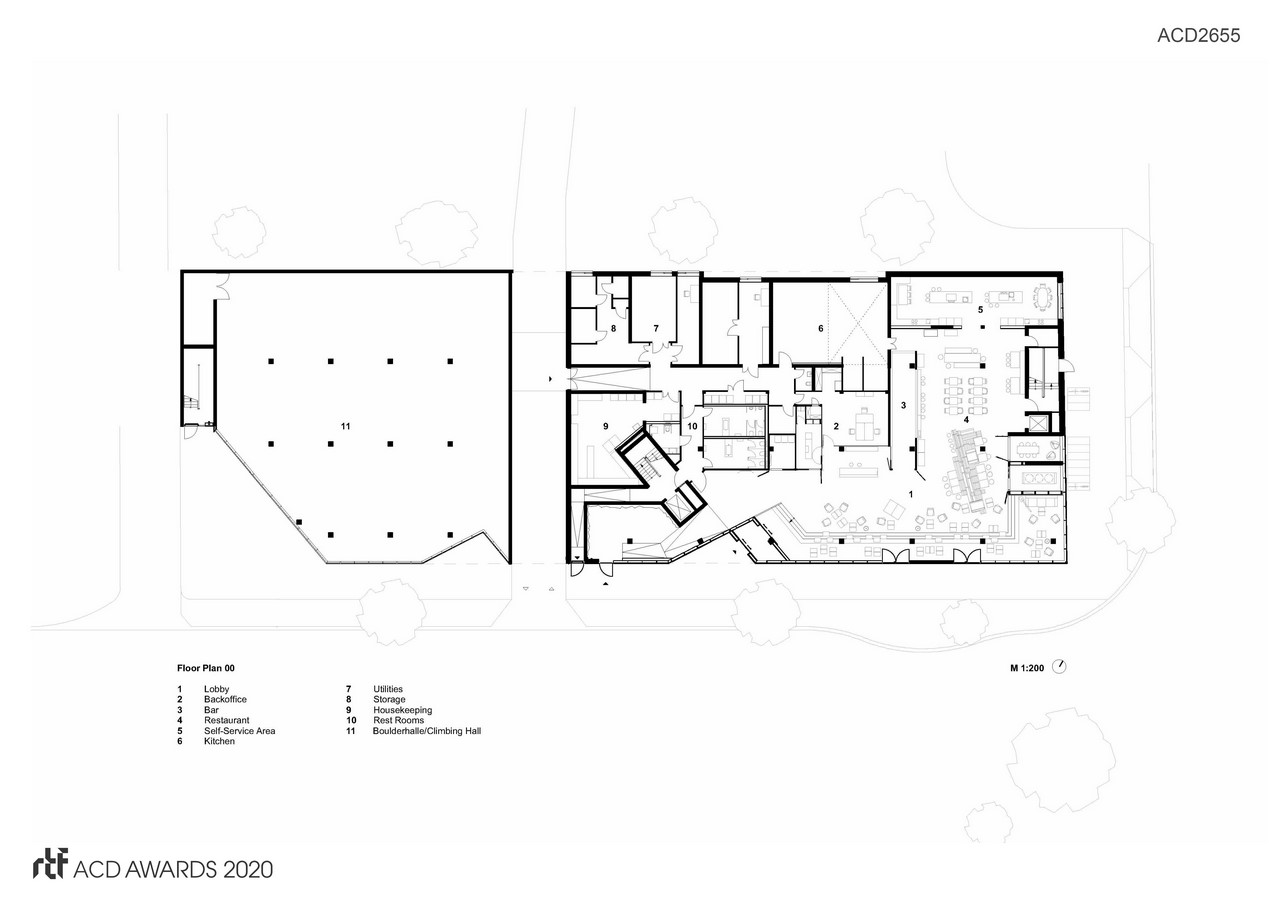 The Design Hostel offers double and shared rooms as well as some suites on the top floor, where a SPA is designed as well. Facing the nearby River Warnow, all living areas offer a view of the harbour. The balconies providing access to the rooms feature extended platforms to linger and get to know some of the fellow guests. The untypical, open entrance access on all floors makes the exterior of the building look "lived in" and marks it out as a zone of exchange visible from afar to anyone passing by – whether on foot or by boat.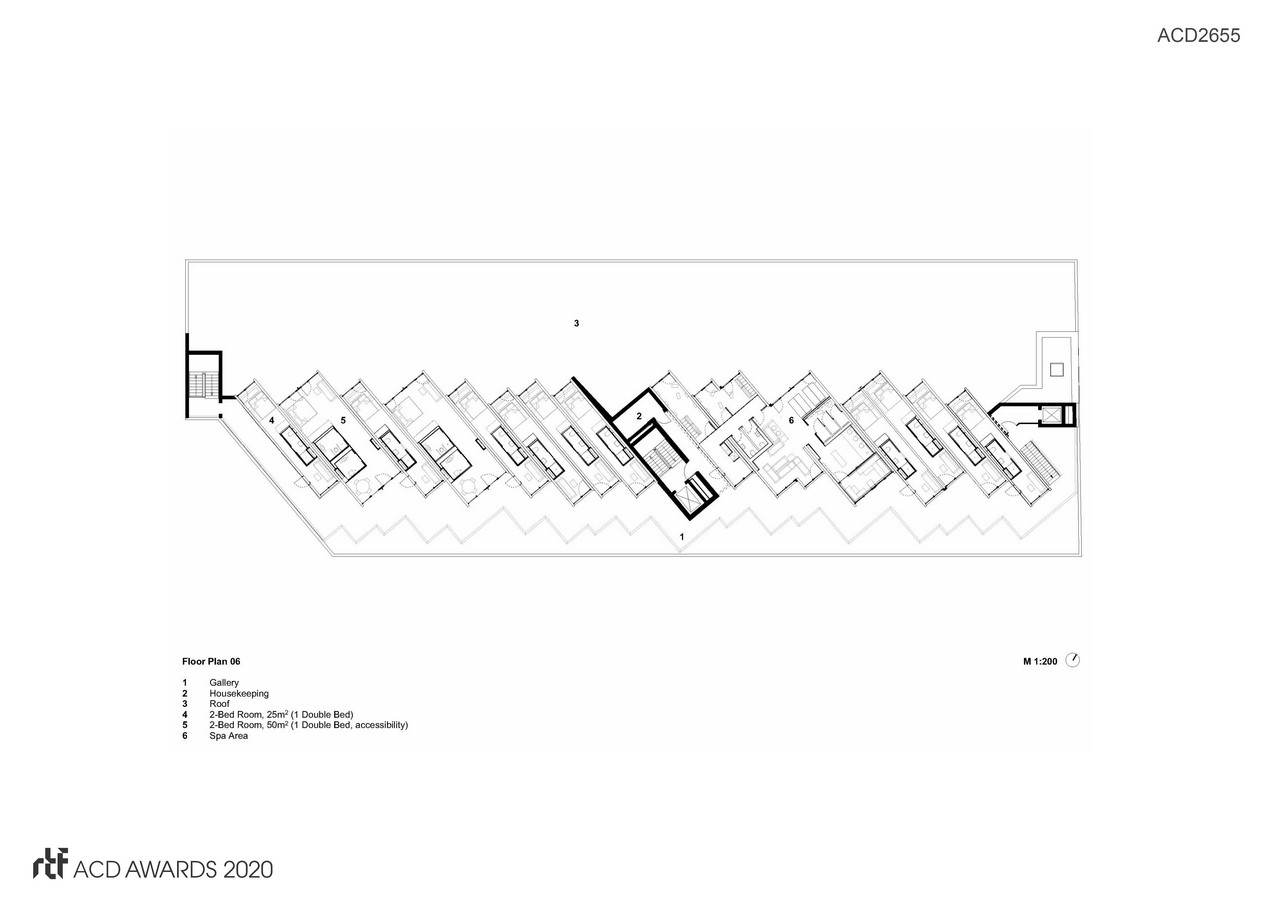 With the open floor plan and the striking structure of the building, the Design Hostel refers to the unique approach of Holzer Kobler Architekturen to rethink classical forms. It plays a pioneering role for this type of building.