BAGMANE AQUILA is a LEED Gold certified building, located in Bagmane Constellation Business Park. It serves as a multi-tenanted IT office building designed for natural and optimal footprint with richly landscaped plazas and amenity spaces. It is developed through a thorough analysis and understanding of the site's terrain and topography, accessibility infrastructure and visibility.
Architecture, Construction & Design Awards 2020
Third Award |  Commercial (Built)
Project Name: BAGMANE AQUILA
Studio Name: DP ARCHITECTS PTE LTD
Design Team: Vikas M Gore , Charles Putera, Pramod C Gangolli, Harish Joshi
Area: 650000.00 SFT
Year: 2018
Location: Bengaluru, Karnataka, India
Consultants: C & S: NADIG CONSULTING PVT LTD ; PHE & FIRE: THINK BIM TECHNICAL SERVICES PVT. LTD. ; ELECTRICAL: SRIPEKSHA ENGINEERING CONSULTANCY SERVICES PVT. LTD.
HVAC: CEREBRATIONS CONSULTANTS ; LANDSCAPE: SITE CONCEPTS PRIVATE LIMITED
Photography Credits: Harshan Thomson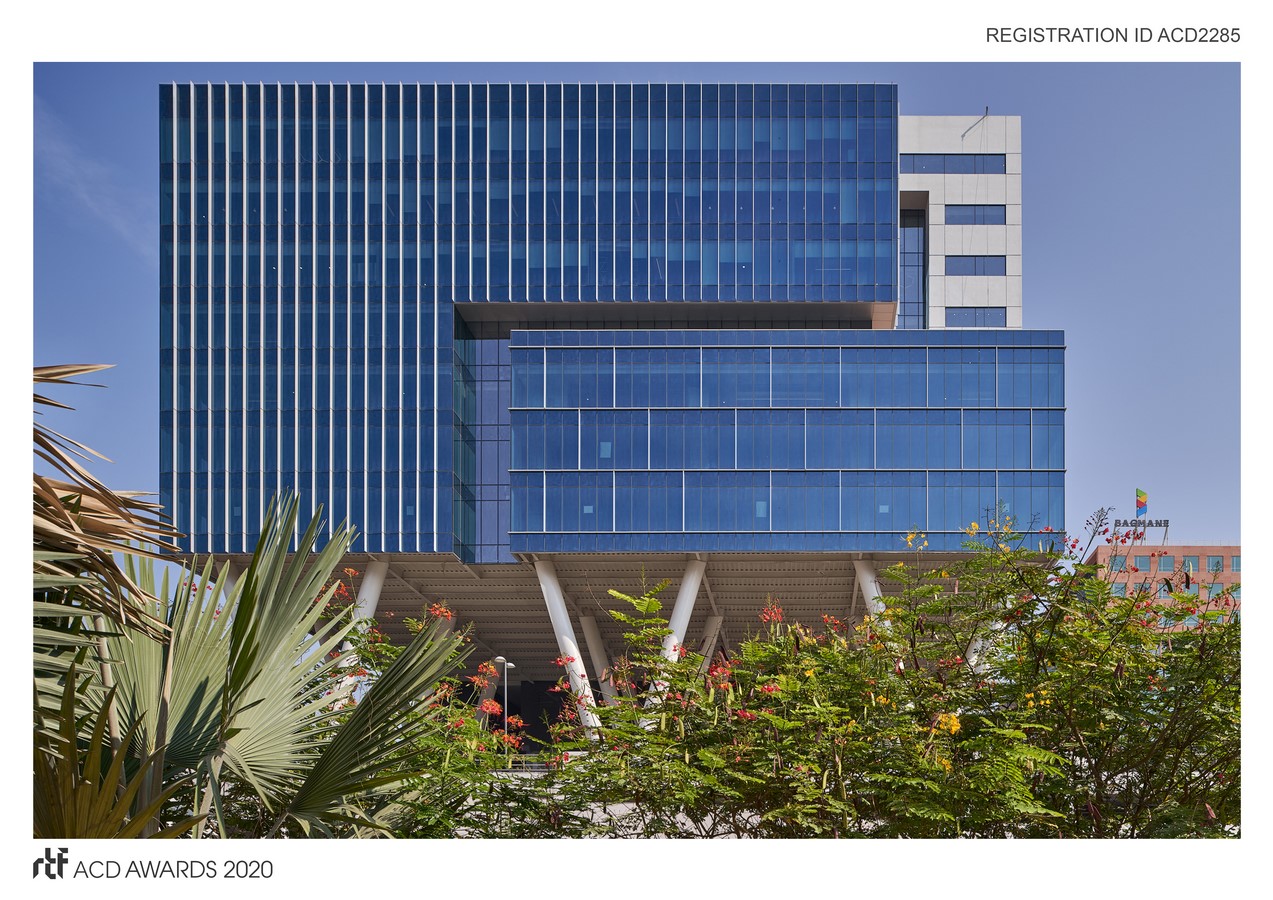 It is located to the south-east of Bangalore, India, on the Outer Ring Road where most of the area is zoned for technology parks in the Bangalore Master Plan.
The idea was to create an IT building which incorporates the amenity expanse of the business park seamlessly connecting to the main lobby of the building. The built form, well articulated with a combination of curtainwall systems and strip windows, offers a stunning view from the vantage point of the campus.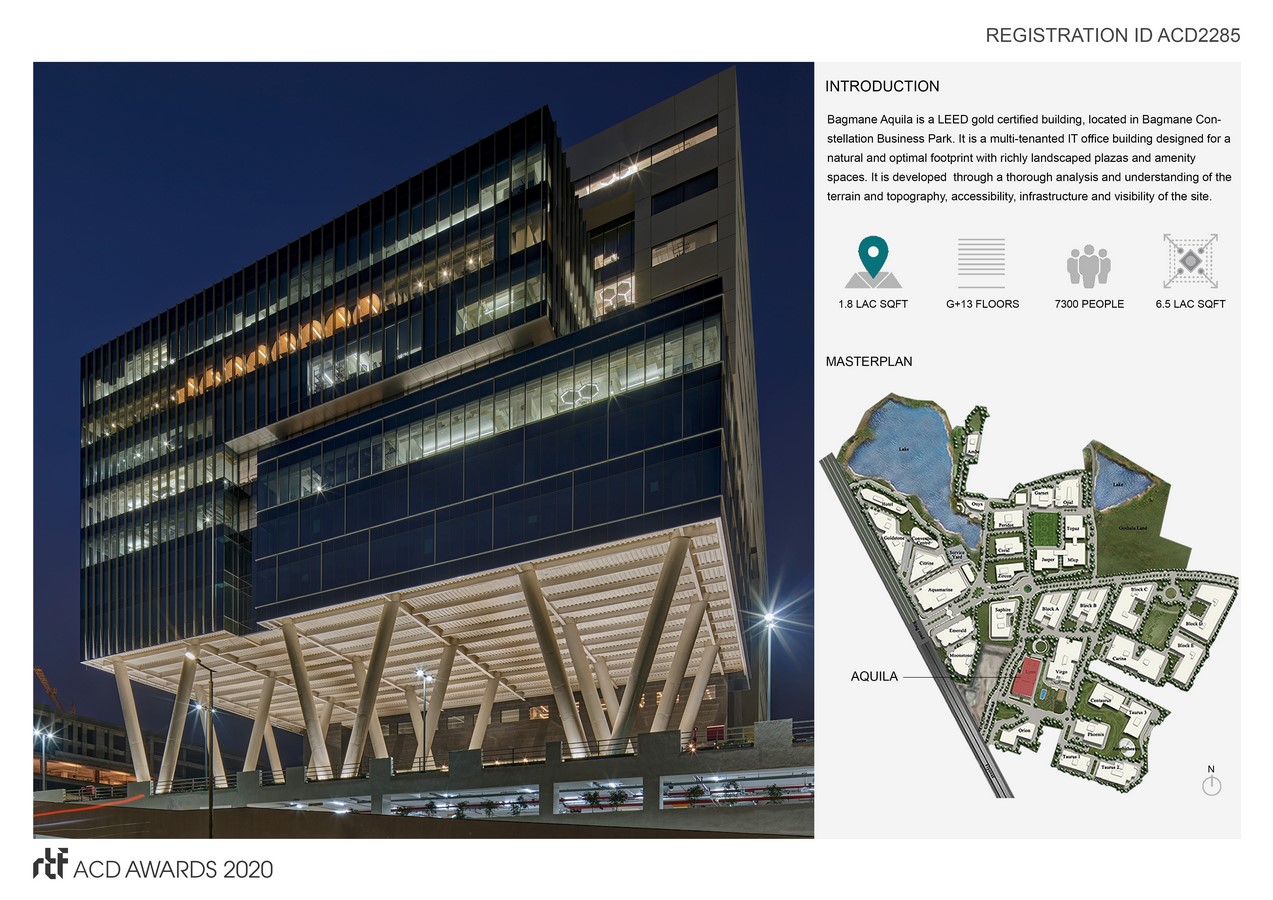 The massing is composed of interlocking boxes with the combination of masonry and glazed façade. Iconic V-columns, measuring 5 storeys, support the volume above the main entry and drop off area providing a grand experiential space with landscaped plaza. Due to the petrous terrain, the site could be delved up to one basement level, entailing the addition of stilts. The stilt levels served as a base to foreground the office floors.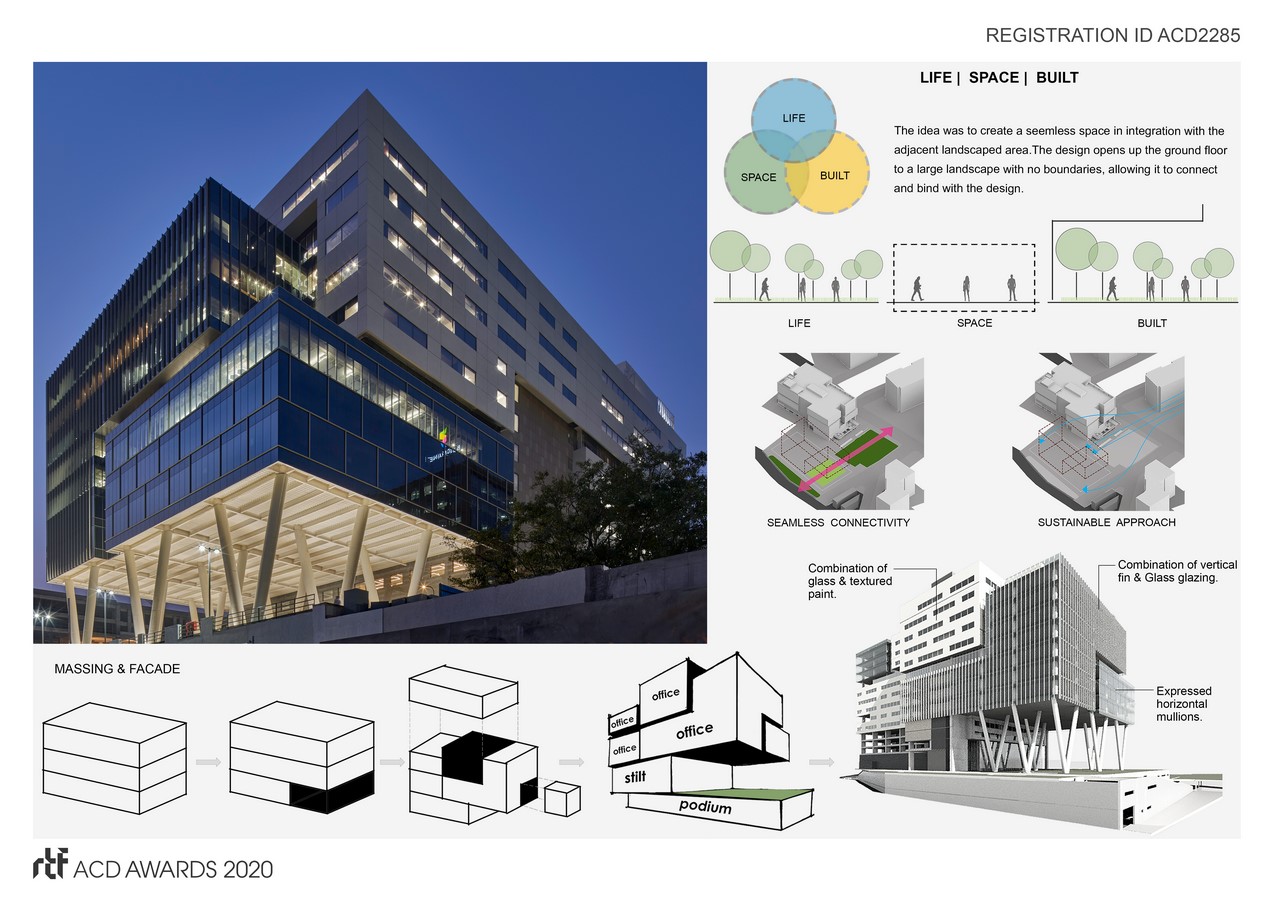 The southern elevation, being the main frontage of the building, has glazing with vertical fins and expressed mullions, while the northern façade facing the internal development mainly comprises textured paint with strip windows. The eastern face of the building is also treated with textured paint and strip windows while the western face is replaced with ACP cladding, retaining the strip windows; to prevent heat gain.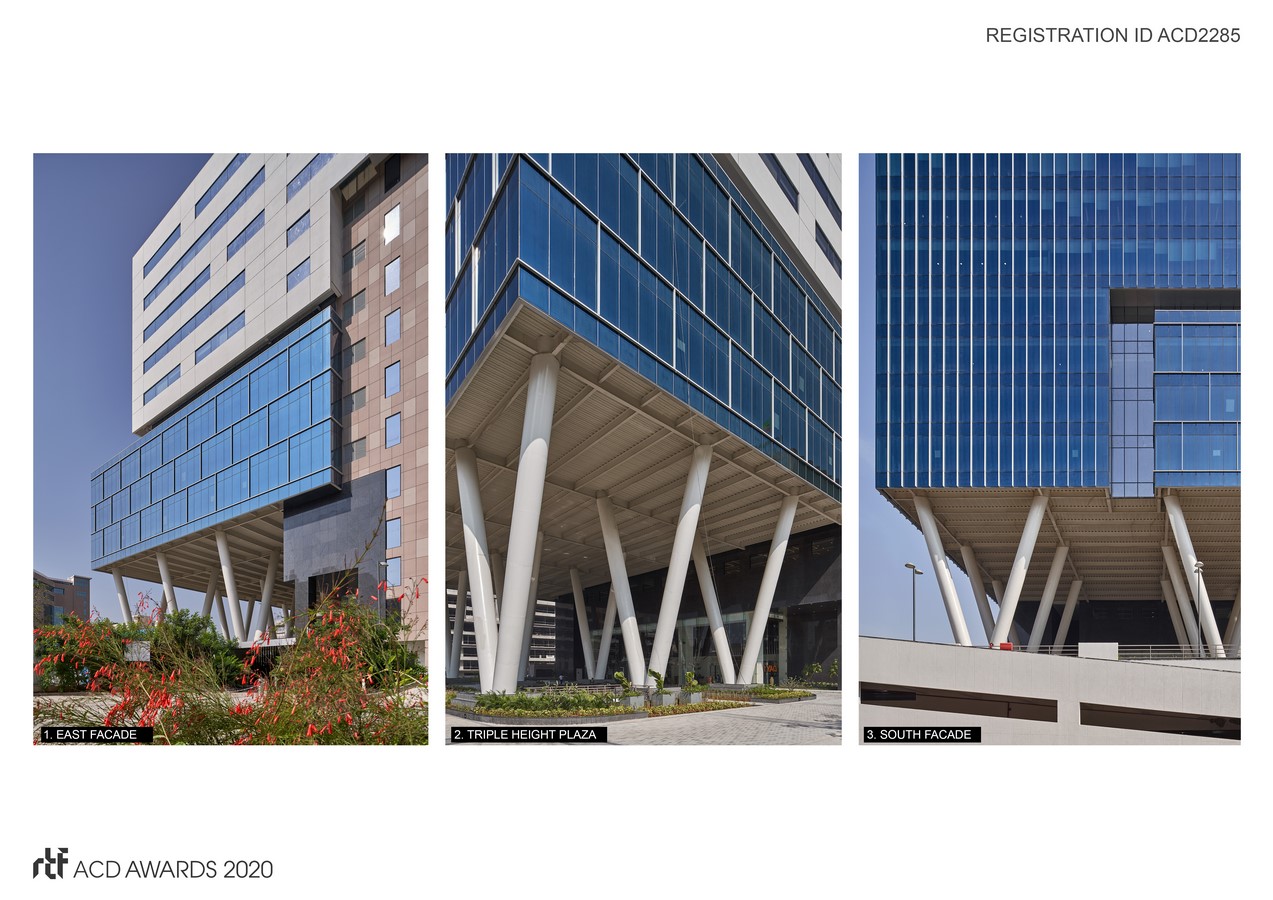 Landscaping for building uses native or adapted trees and plants which absorb heat, helping to improve the comfort level of the occupants and lowering ambient temperatures.