Inspired by Nature DNA unveils EL NIDO Boutique Hotel, Tulum, a complex of 12 super villas "nests", with luxury private rooms integrated in Nature and with spectacular sea views.
Architecture, Construction & Design Awards 2020
First Award |  Commercial (Concept)
Project Name: EL NIDO BOUTIQUE HOTEL, TULUM, MEXICO
Studio Name: DNA Barcelona Architects
Design Team: Aryanour Djalali
Area: Mexico
Year: 2020
Location: Tulum, Mexico
Photography Credits: DNA BARCELONA ARCHITECTS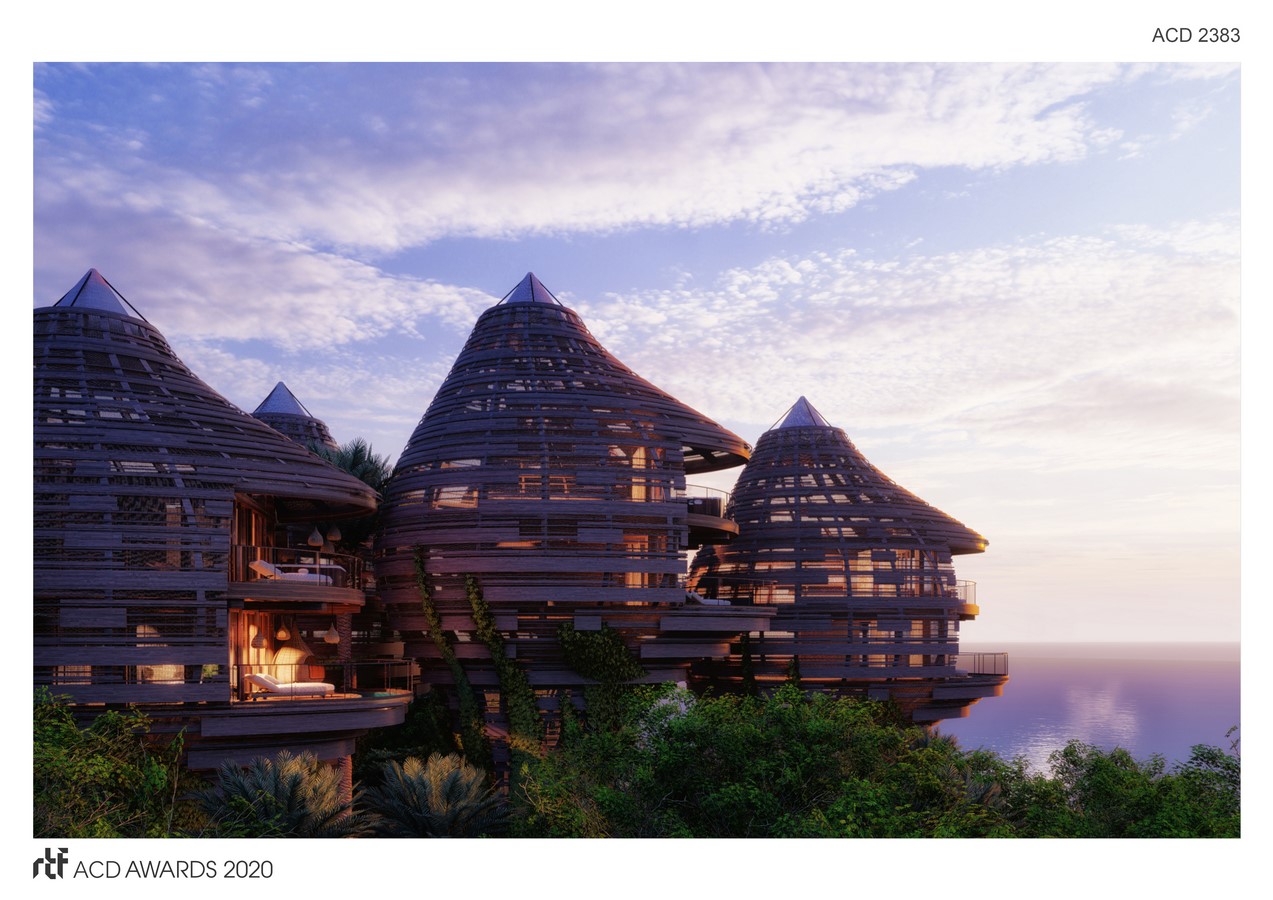 These high villas-nests offer to the guests a natural landscape integrated into the project, community pools surrounded by nature, magical outdoors spaces with sun beds areas, as well as a lounge bar/gym/yoga/spa areas and a beach club.
The location of the rooms at height and at different levels guarantees the maximum visibility to the sea and landscape, tranquility and privacy as well as optimisation of integration of natural environment. The natural ventilation of the nests will create a soft interior microclimate.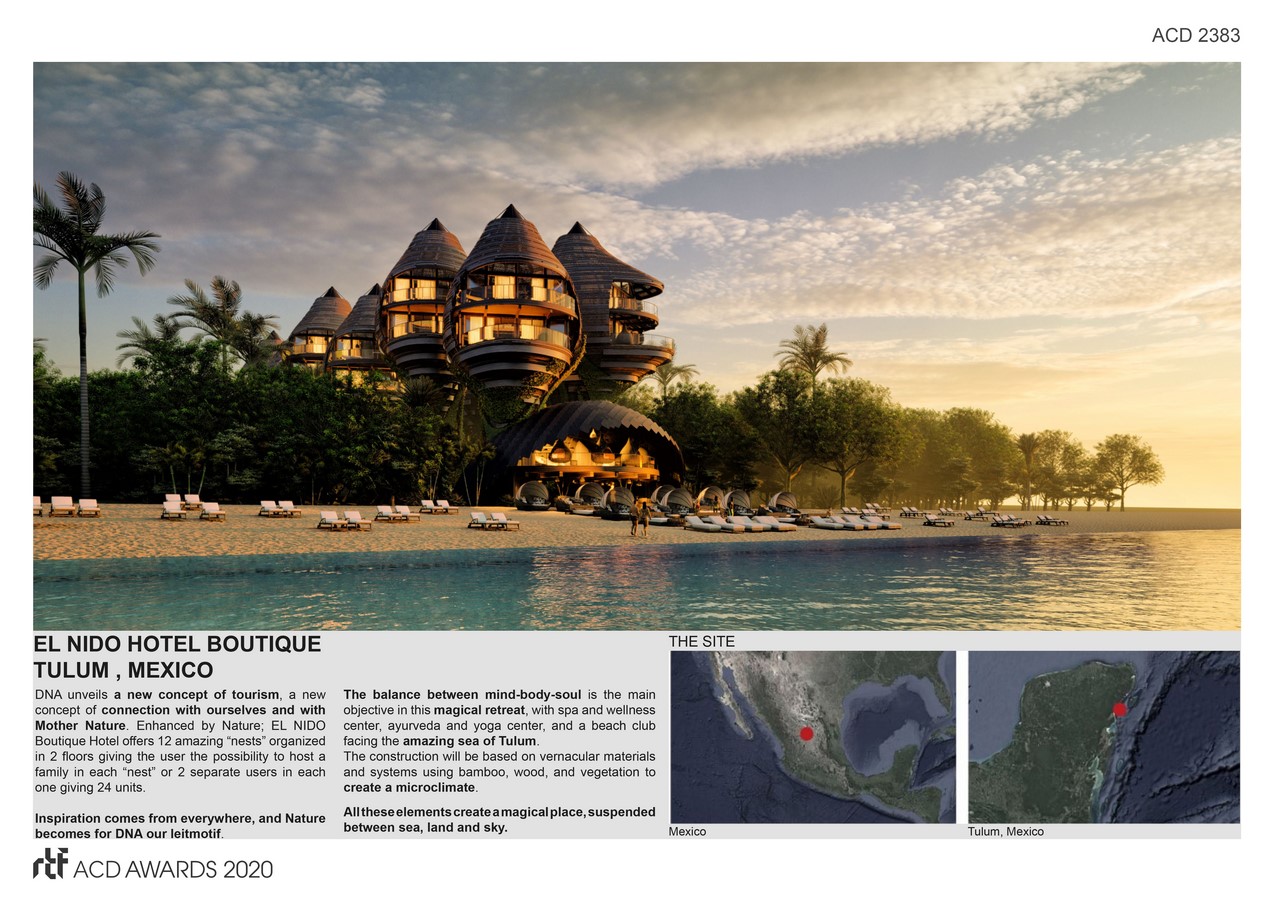 The architecture inspired by nature… by seascape, seashells. Dynamism which generates connections between us and Mother Nature. The beauty and agility of nests… All these elements create a magical place, suspended between sea land and sky.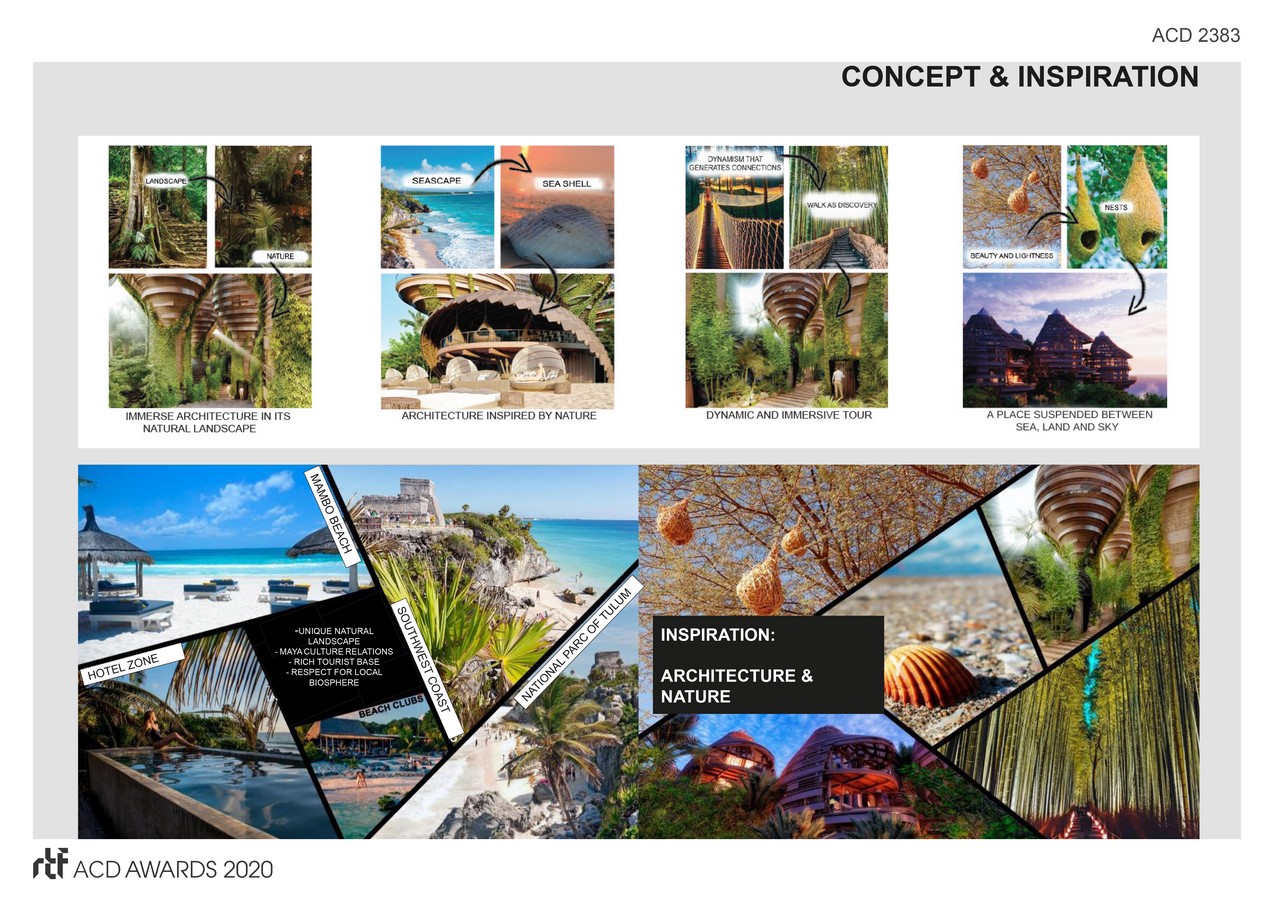 The sustainability is hugely respected in this project. Contributing to the usage of natural materials such as wood and bamboo minimizes the impact of building and generation of waste. There will be no net loss of ecosystem function and biodiversity. The energy consumption will be reduced as well, thus minimizing the use of fossil fuels and emission of greenhouse gasses.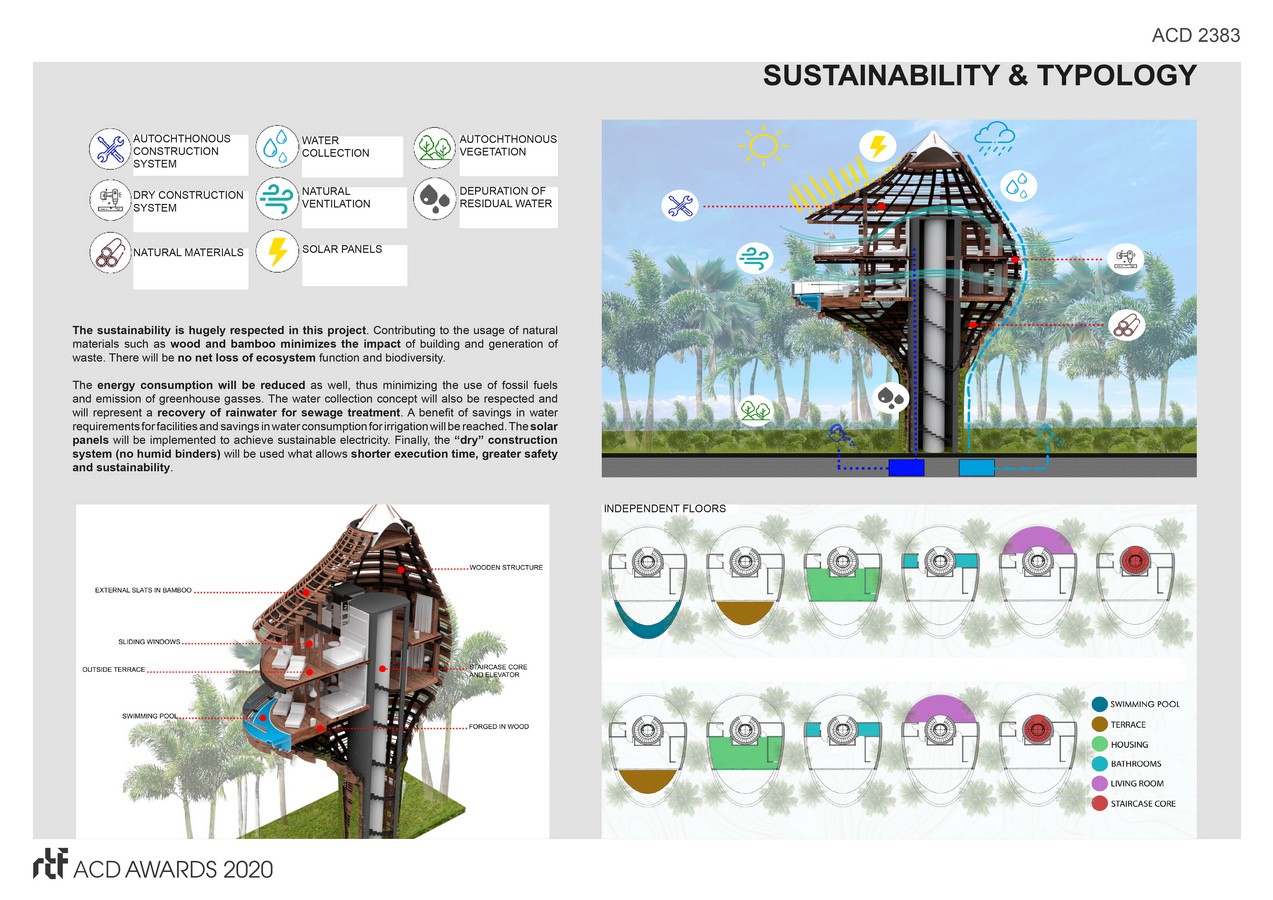 The water collection concept will also be respected and will represent a recovery of rainwater for sewage treatment. A benefit of savings in water requirements for facilities and savings in water consumption for irrigation will be reached. The solar panels will be implemented to achieve sustainable electricity. Finally, the "dry" construction system (no humid binders) will be used what allows shorter execution time, greater safety and sustainability.