The project transforms a traditional two-rooms apartment into a loft, taking advantage of the generous height of the site.
Architecture, Construction & Design Awards 2020
Second Award | Interiors Residential (Built)
Project Name: VOLUMES
Studio Name: Tommaso Giunchi Architect + Atelierzero
Design Team: Tommaso Giunchi Architect + Atelierzero
Area: 53 sqm + 27 sqm
Year: 2018
Location: Monza, Italy
Photography Credits: Sara Magni
Other Credits:
– Main contractor: Impresa Panizzolo s.r.l.
– Metal Carpentry: F.lli Gelmini s.r.l.
– Custome made furniture: Falegnameria Leccese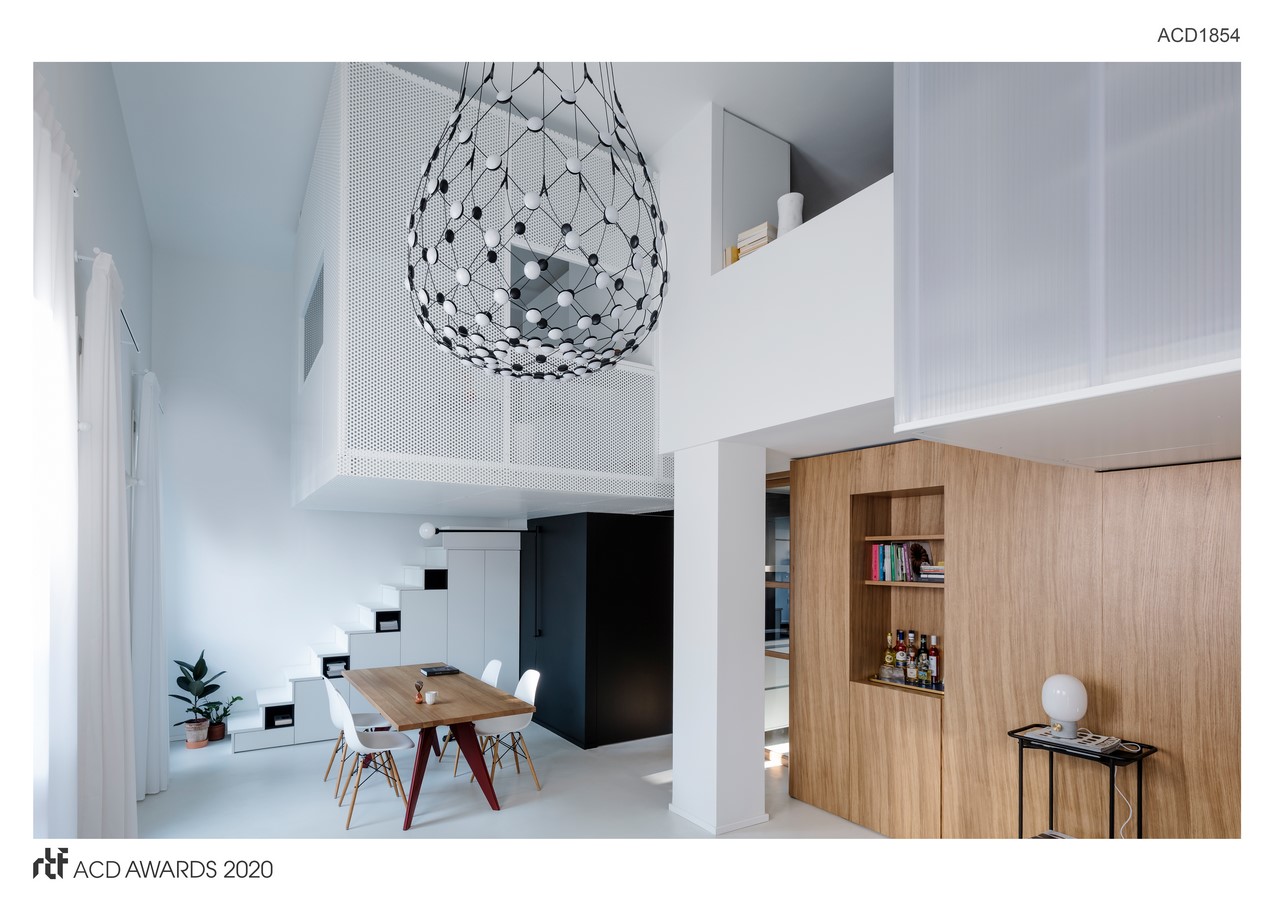 The 55 sqm surface is multiplied thanks to a mezzanine, through a composition of suspended volumes, almost doubling in size.
A thorough research of the volumes' skins and their spatial layout guarantees a visual dialogue between the different spaces.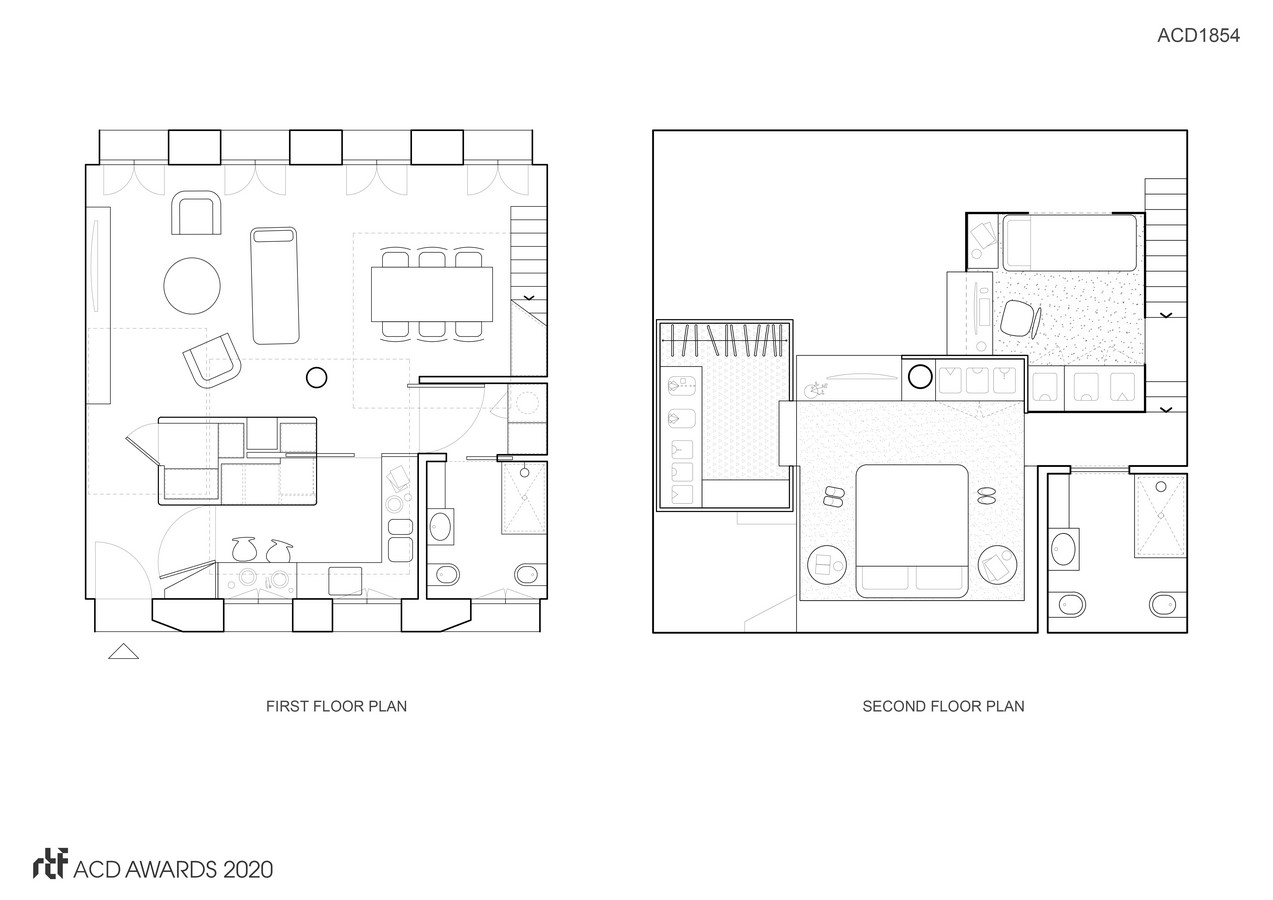 The aim of the project is to transform a traditional two-rooms apartment in a complex loft-like space, through a system of suspended volumes.
The lower floor is configured as a fluid open-plan environment, where the spaces revolve around a wooden volume. This "hides" and identifies the kitchen, incorporating utility elements, such as facilities and a small walk-in wardrobe.
A furnished staircase links the living room to the upper floor, where rooms are placed on different levels, giving a theatricality and a spatial variance to the volumes' system.
This way, the walk-in closet, the second bedroom and the second bathroom become three characters, each with different material "skin" texture; among these the master bedroom is set as a safe shelter.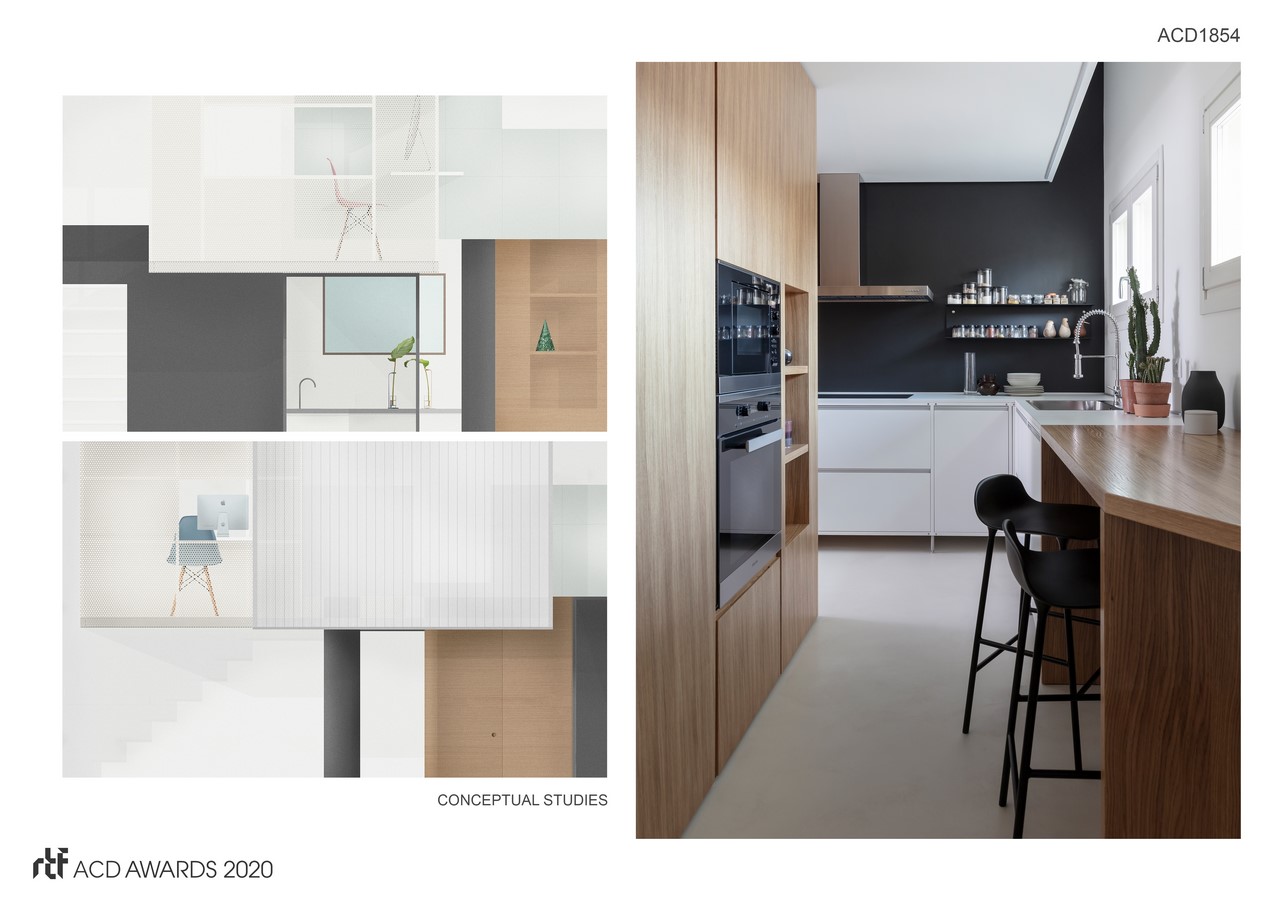 The use of different highly permeable materials (polycarbonate, perforated sheet metal) guarantees a visual dialogue between the rooms and this creates an overall perspective on volumes composition in every part of the apartment.