The narrow lot of this property is instrumental in determining the plan for this house seeking light and views. 60 feet wide X 150 feet long the lot size renders the opportunity to create a courtyard house. Aside from the typical modern Miami home, conceptually thinking from the inside out, will be the driving force of the architecture for Villa M.
Global Design & Architecture Design Awards 2019
Honorable Mention | Category: Private Residence (Built)
Studio: Doo Architecture
Architect: Alexis Cogul
Country: United States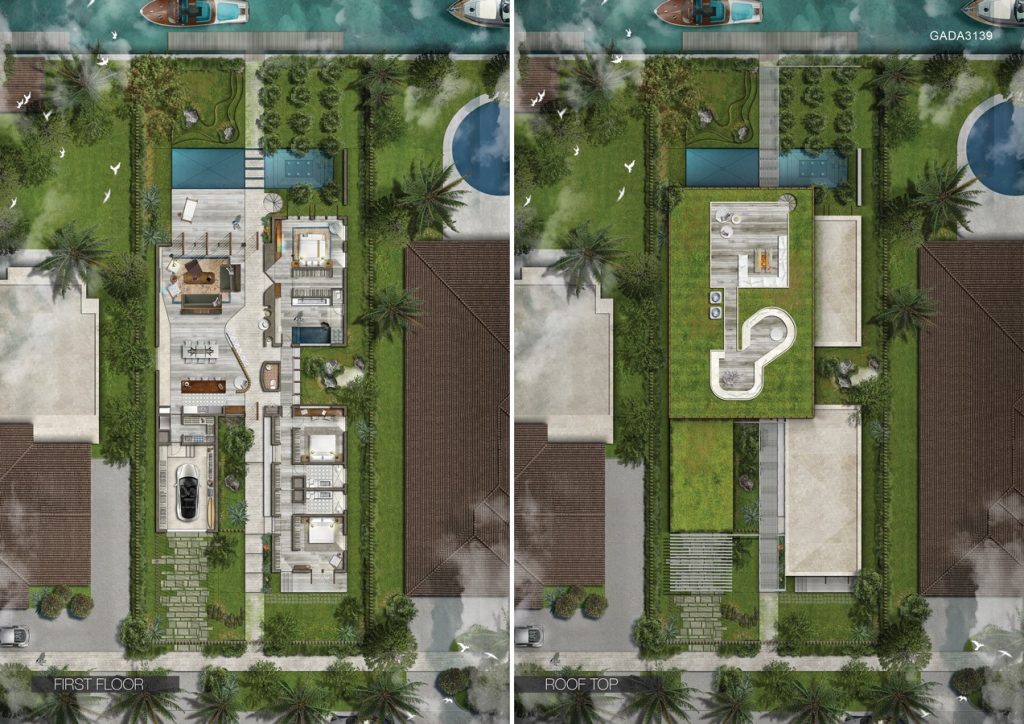 A sequence of courtyards interrelate each of the spaces from front to back, creating a straight path that moves you from the entry towards the boat dock. One single corridor takes you through all the areas, from entry courtyards with green walls, to cantilever pergolas, interior sculpture courtyard, to the main vaulted ceiling living area which opens up to an infinity pool and sculptural staircase leading to a roof deck.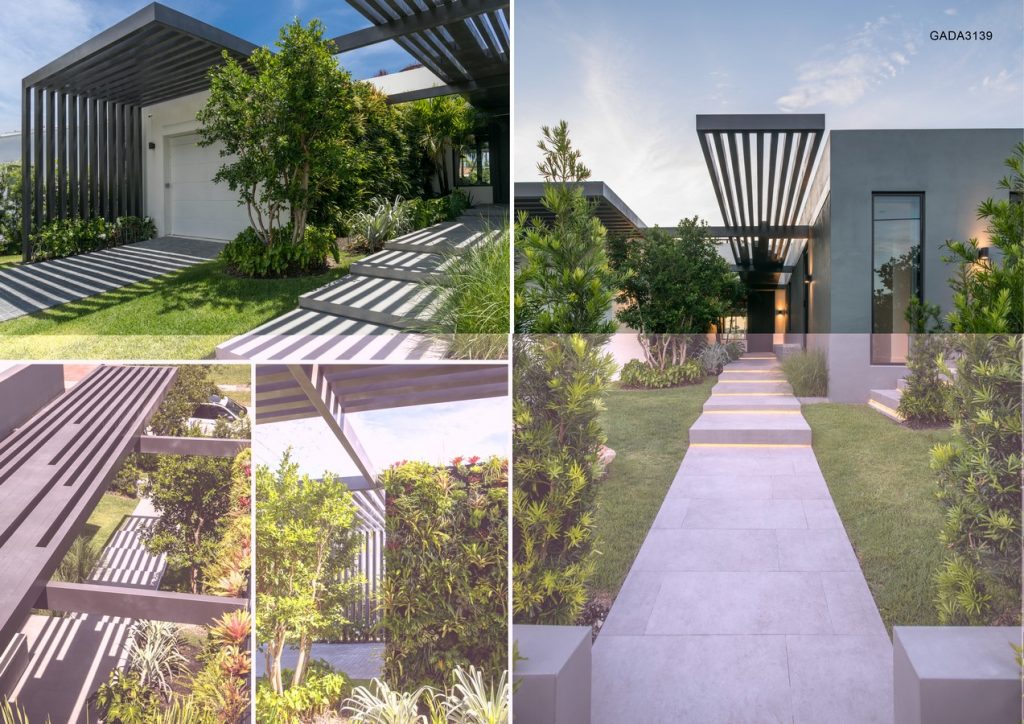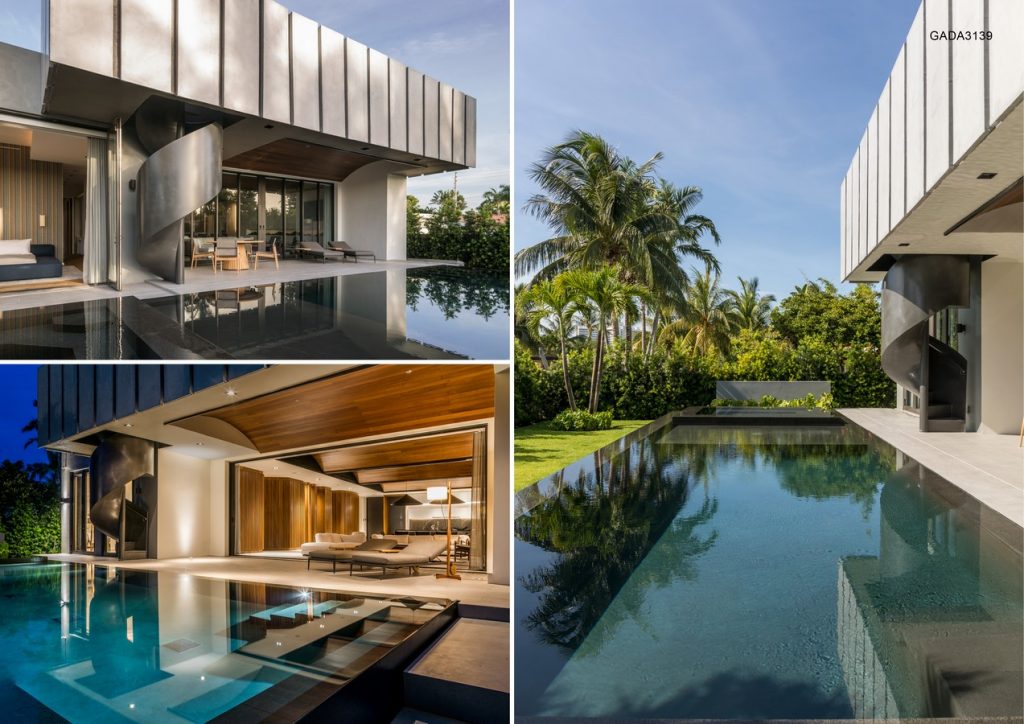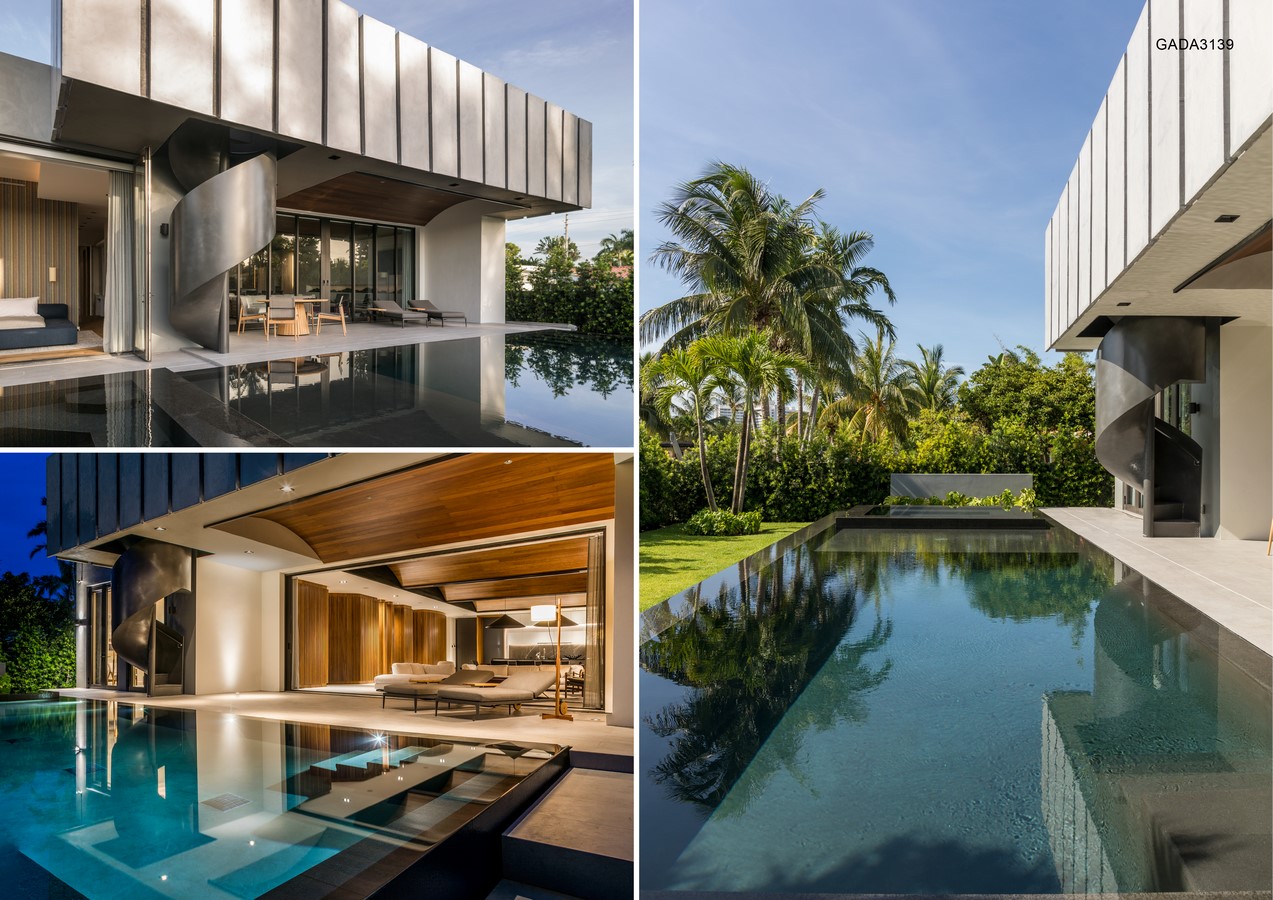 While the architecture claims it's straight lines and geometric presence, the interiors throughout the structure are created to contort the space with its curves and wooden ceilings, applied materials and interior architecture – something we like to call "soft modern."