The PolyCuboid is the new headquarter building for TIA, a company that provides insurance services. The volume is composed by an interlace of three major cuboid shapes creating intersections, voids, and space units.
Architecture, Construction & Design Awards 2020
Third Award |  Office building (Built)
Project Name: The PolyCuboid
Studio Name: KTX archiLAB
Design Team: Tetsuya Matsumoto, Motoaki Takeuchi, Farid Ziani
Area:   621 sqm
Year: 2019
Location:  Himeji City, Japan
Consultants:
Photography Credits:  ©Stirling Elmendorf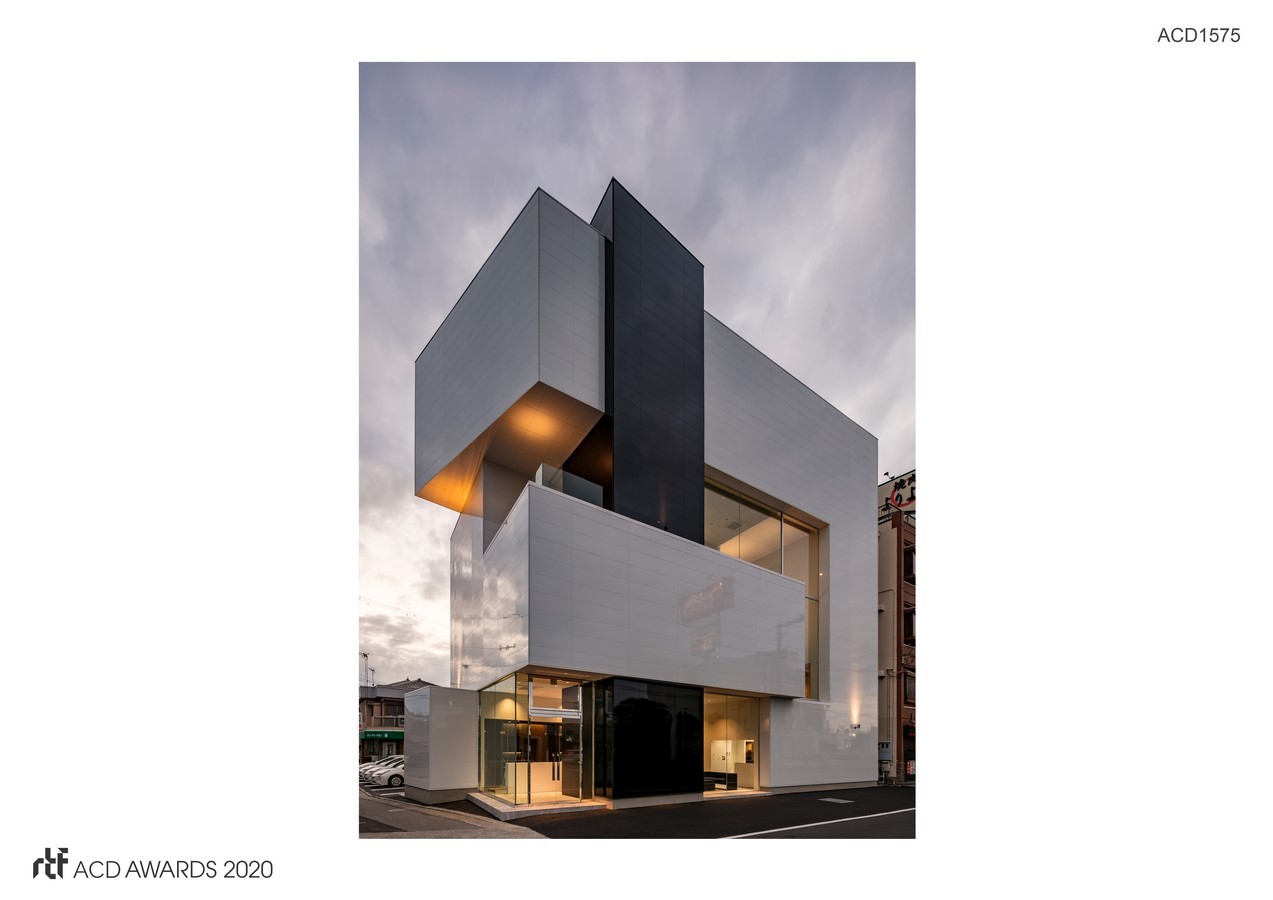 The cuboids superposition across each other also allows a richer space syntax including interior and exterior terraces, an atrium, several seating spaces, and a clear yet richer functional distribution of spaces and connections. Bridges also connects the cuboids from inside allowing a dynamic overview of the different spaces.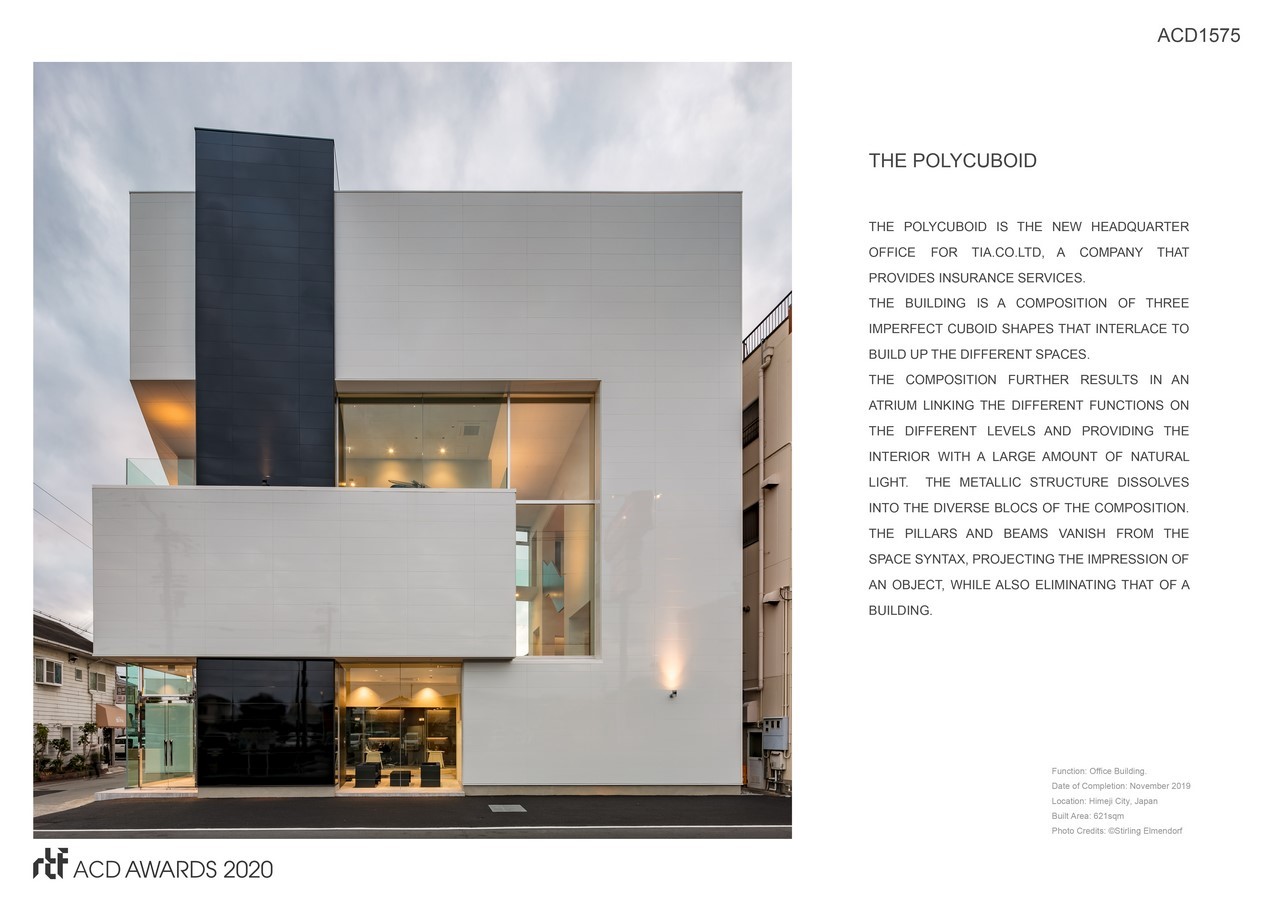 The first floor was shaped by the limits of the site and a ø700mm water pipe that is crossing the site underground limiting foundation space to half the land area. The middle volume stretching from 2nd to 3rd floor extends in cantilevers on both sides allowing the building to gain precious square meters.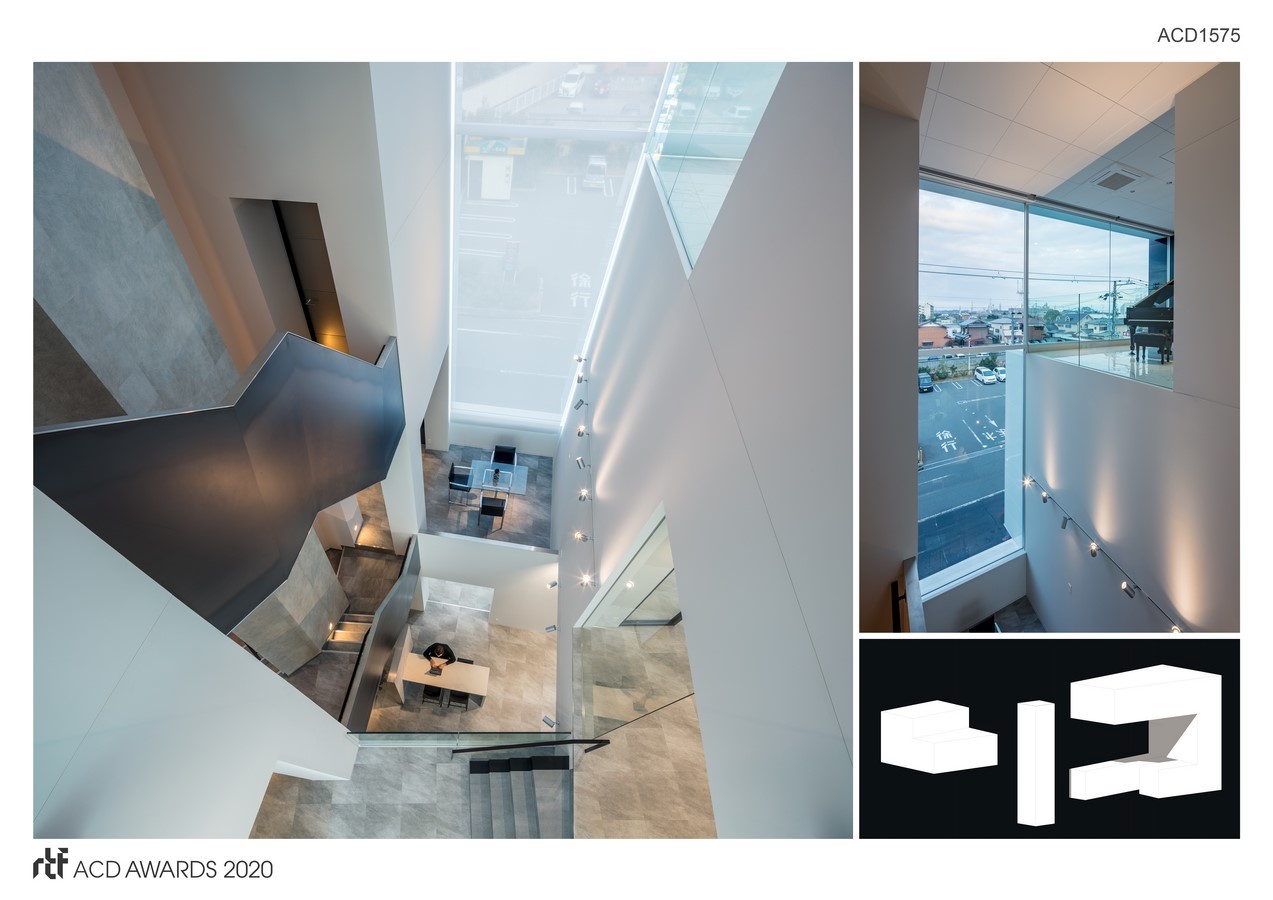 Functionally, a furnished reception and meeting space together with 6 private desks and an office space occupies the ground floor. The workspace continues the next level with a conference room, CEO's room and a second office space. This floor is separated into two areas by deferent floor levels with the lower one dedicated to resting spaces including a kitchen, a table terrace giving on the atrium and a counter space. The third and fourth floors are dedicated to recreation with various spaces such as training room, dining space with a roof terrace and even a piano space giving on the atrium. The staircase stretches from 1st to 4th level along the Atrium, although this last only reaches the third floor. The elevator block, however, is the highest cuboid volume and was cladded in reflective black differently to the white cladding on all other volumes.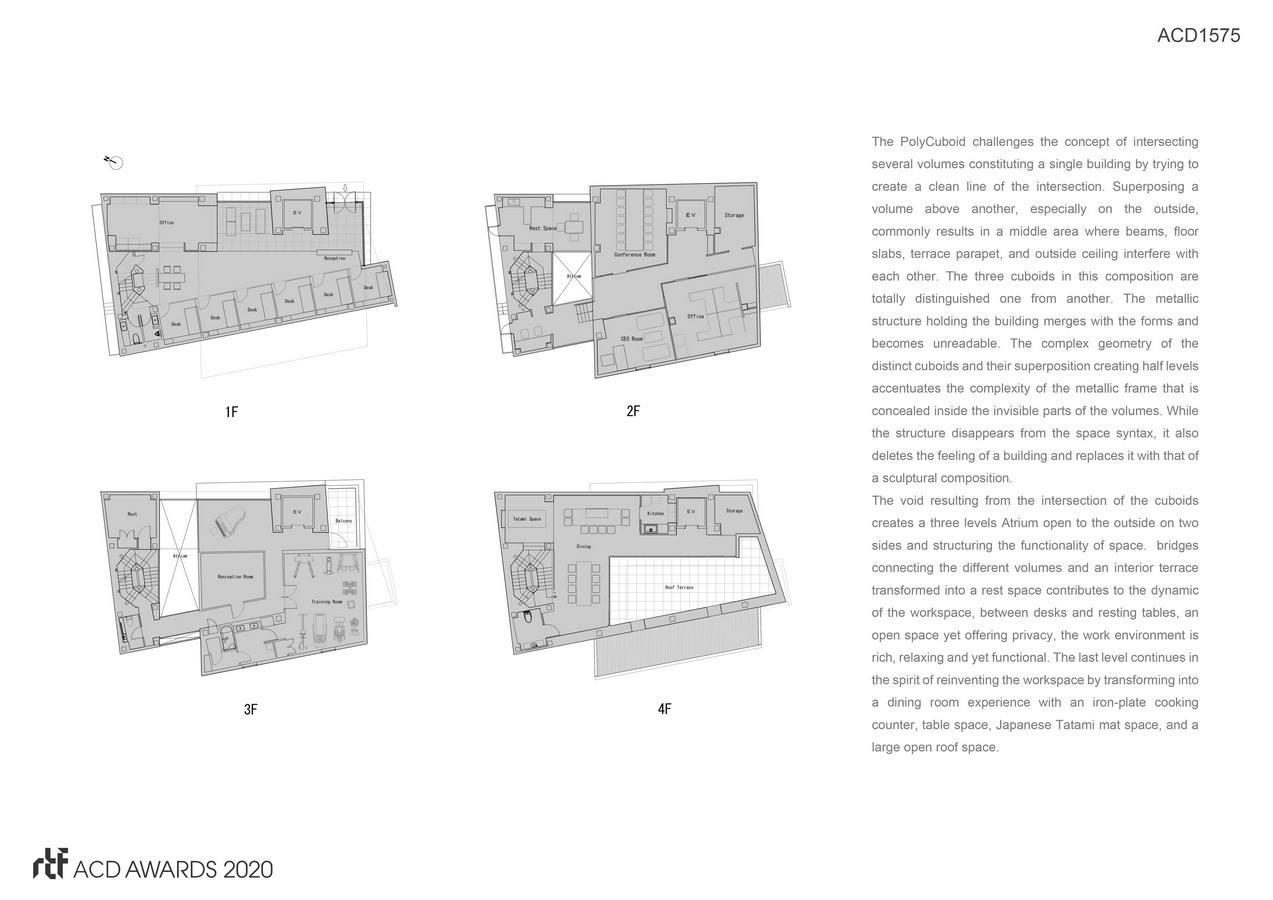 The metallic structure of the building dissolves into the diverse blocs of the composition. The pillars and beams vanish from the space syntax, projecting the impression of an object, while also eliminating that of a building. The volumetric design is inspired by TIA's Logo turning the building itself into an icon representing the company.