MONTREAL EXCITATION
Expo 67 Island located in Montreal, Quebec, Canada was the host site of the 1967 World's Fair, considered by many to be the most successful World's Fair of the 20th century.  The challenge for this design is to respect the historical significance of the site, embrace natural topography and pay homage to the signature architecture that surrounds it.
Architecture, Construction & Design Awards 2020
First Award |  Sports & Recreation (Concept)
Project Name: Montreal Excitation – Expo 67 Island
Studio Name: Pendulum Studio
Design Team: Pendulum Studio
Area:500,000 sq. ft.
Year: 2020 [Concept]
Location: Montreal, Quebec, Canada
Render Credits: Pendulum Studio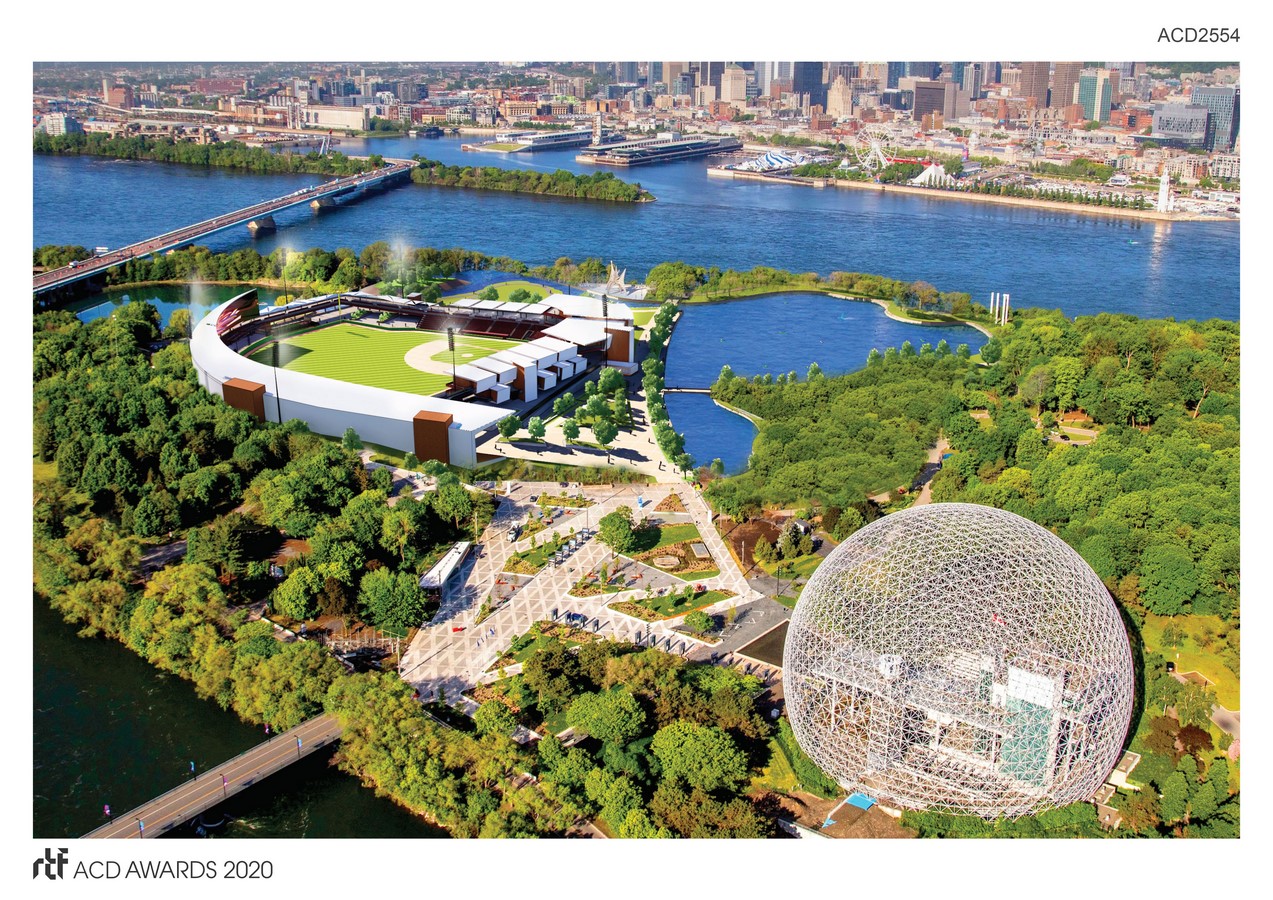 The incorporation of design features that include large scale video walls, a fully equipped sound stage, expansive pedestrian concourses with unobstructed views to the downtown business district, walking trails with lake access, and the flexibility of use of the playing field surface as an ice rink for winter hockey training demands that this facility be regarded as more than just a ballpark; it is truly a community gathering space.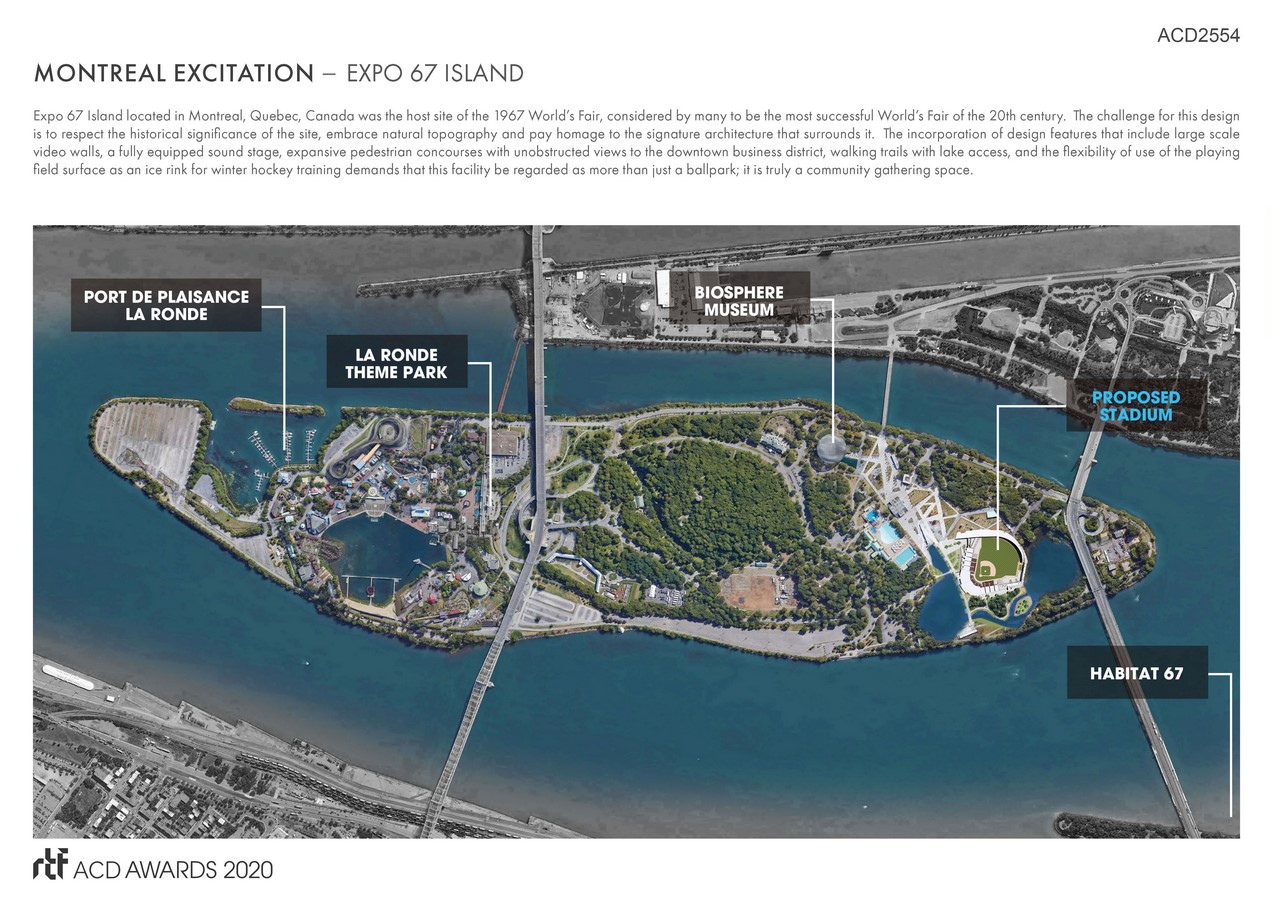 BASEBALL FIELD/ICE HOCKEY RINK
Due to potential cold climates in Montreal during the early months of the baseball season, our design incorporated a heating element below the artificial playing field surface.  In an effort to embrace the local passion for hockey, we also incorporated a glycol system below the field that allows the playing field surface to be flooded for use as a complete sheet of ice for ice training as well as community use.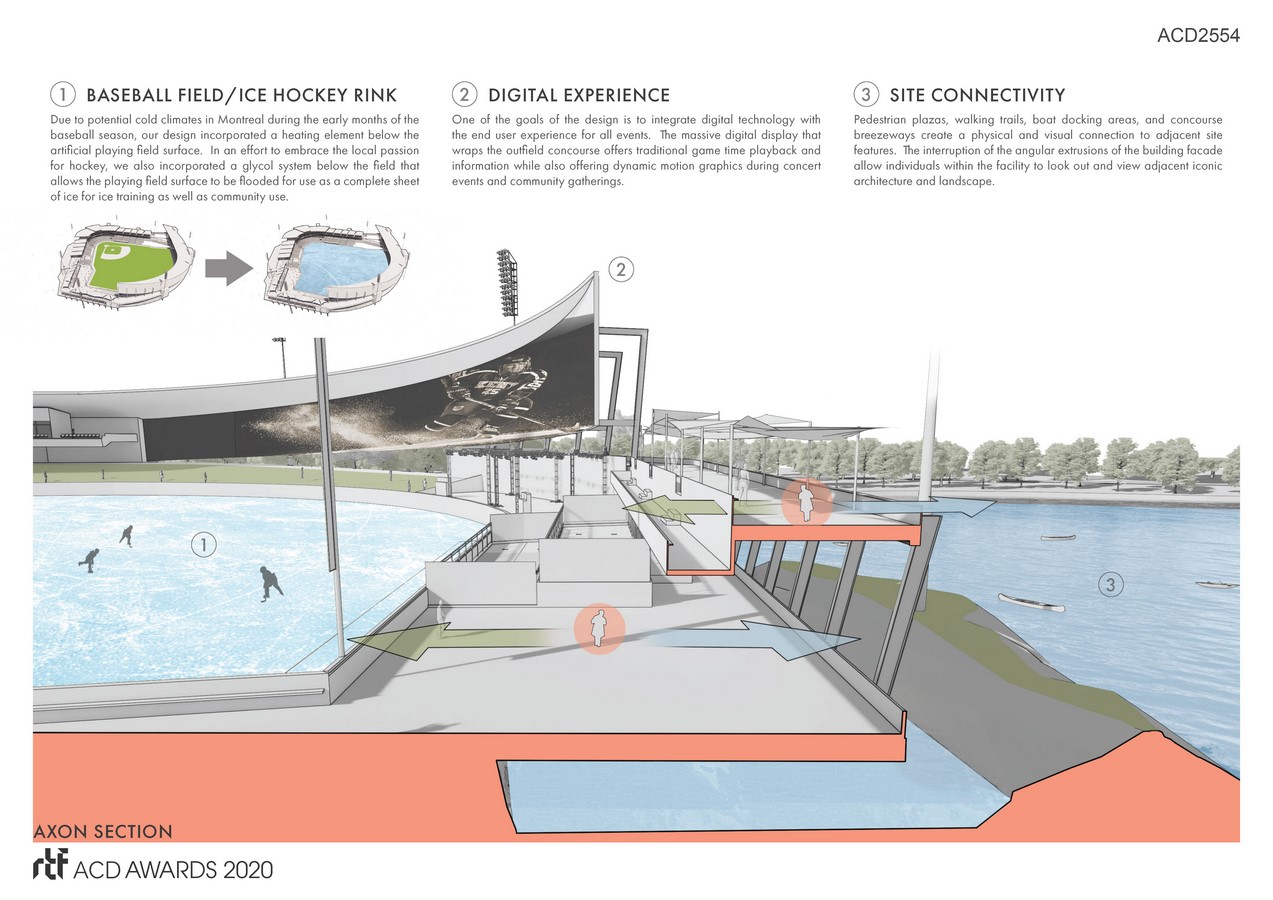 THE DIGITAL EXPERIENCE
One of the goals of the design is to integrate digital technology with the end user experience for all events.  The massive digital display that wraps the outfield concourse offers traditional game time playback and information while also offering dynamic motion graphics during concert events and community gatherings.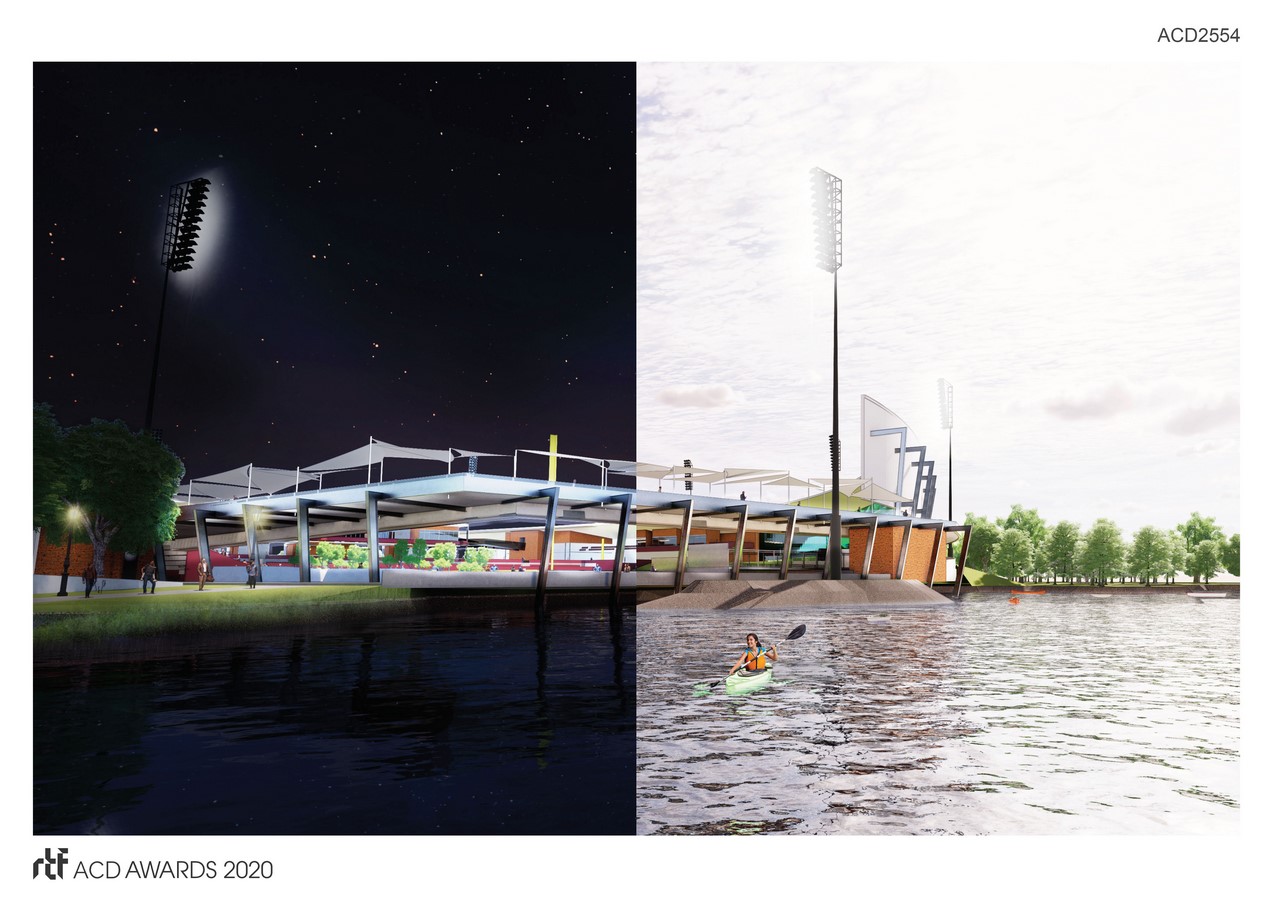 SITE CONNECTIVITY
Pedestrian plazas, walking trails, boat docking areas, and concourse breezeways create a physical and visual connection to adjacent site features.  The interruption of the angular extrusions of the building façade allow individuals within the facility to look out and view adjacent iconic architecture and landscape.