Located in Chicago's vibrant food scene, Moloko is a dessert bar specializing in sumptuous pastries and cakes, served alongside artisanal drinks for a discerning, diverse crowd.
Rethinking The Future Awards 2020
First Award | Retail (Interior) (Concept)
Project Name: Moloko Milk Bar
Studio Name: Earles Architects and Associates
Design Team: Project Manager AJ Finn and Architectural Associates Tim Nguyen and Isabel (Isa) Moreno-Garcia
Area: IN2b: Retail (Interior) (Concept)
Year: 2019
Location: Chicago, IL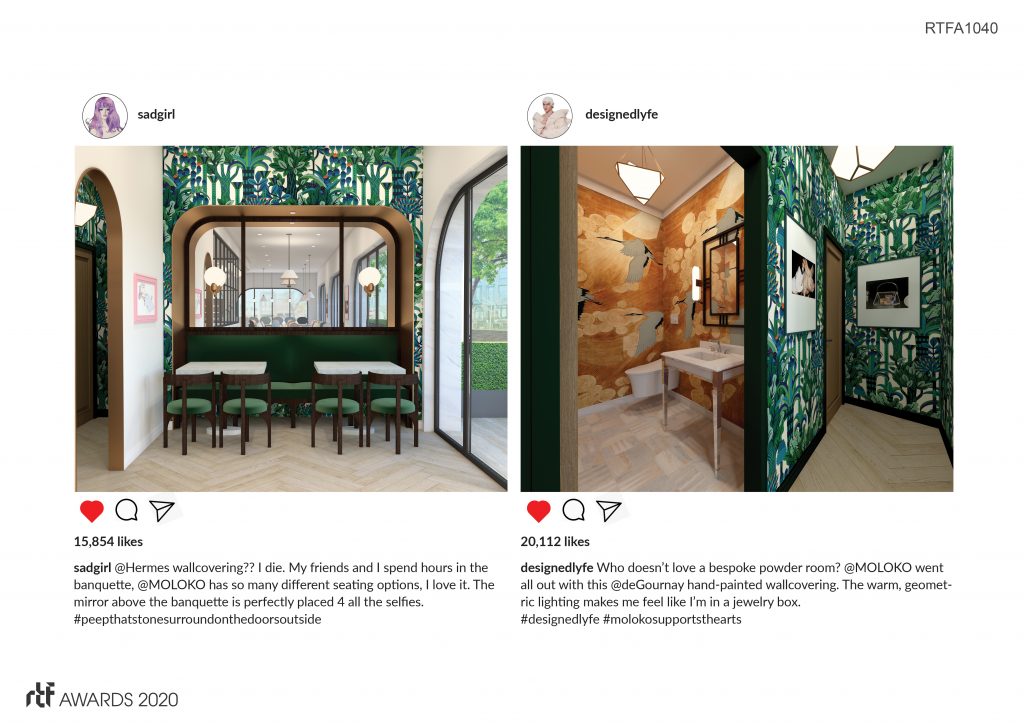 Moloko features various seating and dining options for the patron's preference in social interaction. Each custom piece is a study in soft geometry, balanced with luxurious, honest materiality, such as the Tesoro Blue marble tables set upon smoked glass blown pedestals in the front of the dining room. A bespoke 16 seat bar height dining table constructed from Bianco Lasa Vena Oro Marble runs the length of the dining room, detailed with delicately rounded edges and brass details.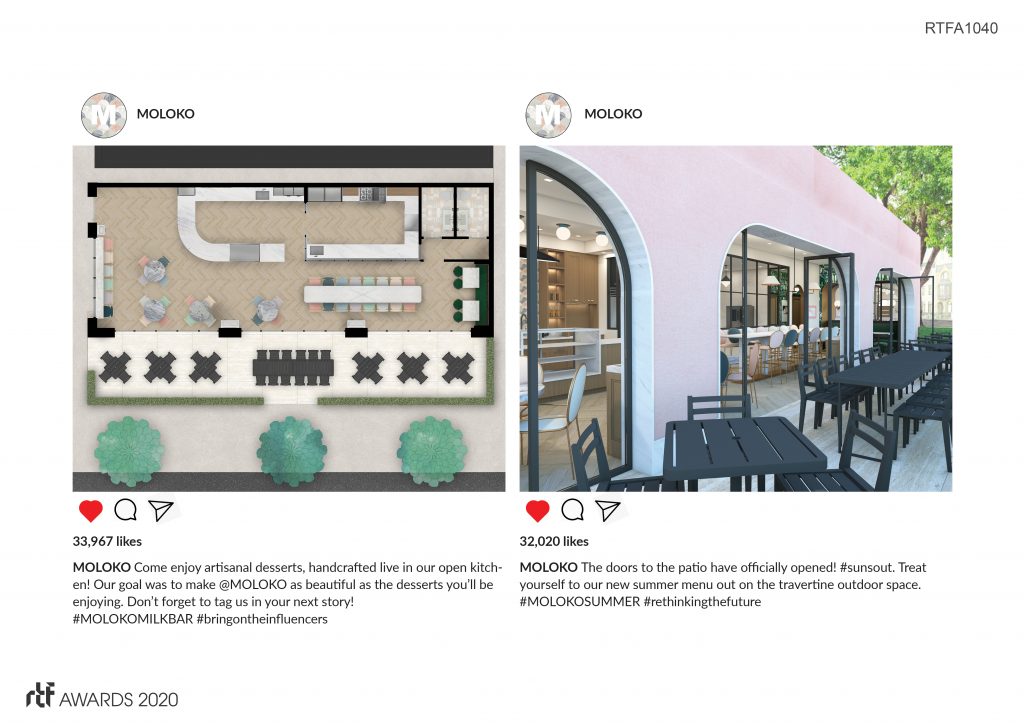 Flanking the end of the dining room is an impactful banquette, finished with a brass surround, Hermes wallpaper, and a mirrored back to offer to expand views of the space. All of the seating is upholstered in luxurious Holland and Sherry Velvets in deep colorways, adding a youthful, refined ambiance to the space. Operable glass doors create opportunities for patrons to eat outdoors on the travertine floored dining area lined in lush boxwoods.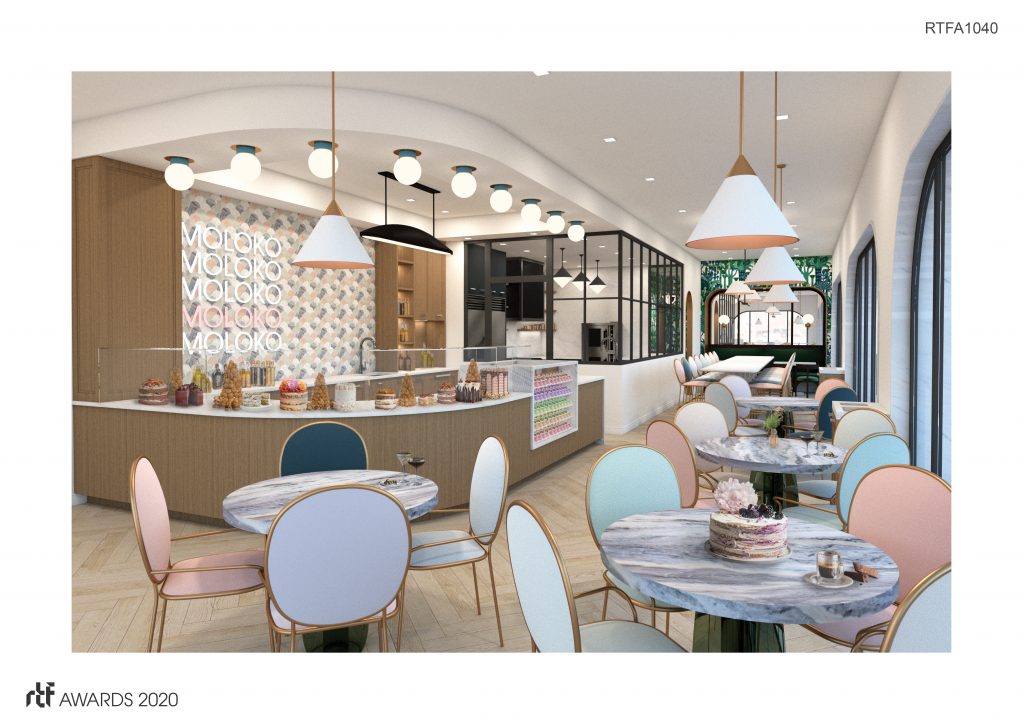 Designed with the creative, cooking process in mind, the kitchen reflects a residential atmosphere as if watching a friend cook. The darker color palette of the kitchen, with its painted cabinetry and custom oil-rubbed bronze hood, creates an intimate stage for patrons to view their food's creation.
The front of the house display case is grounded in quarter-sewn oak and a tiled backsplash created from stones in the same colors as the seating. Moloko welcomes any and all Millennials to their next favorite hangout destination. Social media photo ops plentiful within.
ARCHITECTURE, CONSTRUCTION & DESIGN AWARDS 2020 IS HERE
Over more than half a decade Rethinking the Future has been a leading organization committed to providing an international platform to not only recognize and acknowledge design talents from all over the world but also to celebrate and share the knowledge that created through a plethora of awards, events and academic dialogues in the field of architecture and design.