The project for Marina di Cerveteri Station aim's essentially in offering to the urban contest a new dialog with the existing infrastructure system, this happens throughout the design of an urban space that speaks with the design of the visible skin that folds and envelops the existing building structure.
Rethinking The Future Awards 2020
Third Award | Transportation (Built)
Project Name: Marina di Cerveteri Restyling Project Rome 2020
Studio Name: Alessia Maggio (AMAART Architects)
Design Team: Alessio Ricci, Dario Taffi, Luca Bertolini, Silvia Marmiroli
Area: 9.320 mq
Year: 2019
Location: Marina di Cerveteri, Rome, Italy
Photography Credits: Moreno Maggi Ph.
Other Credits: Maceg S.r.l. (Main Contractor), ESTEEL S.r.l., Fida S.r.l., Alpewa S.r.l., Rating S.r.l.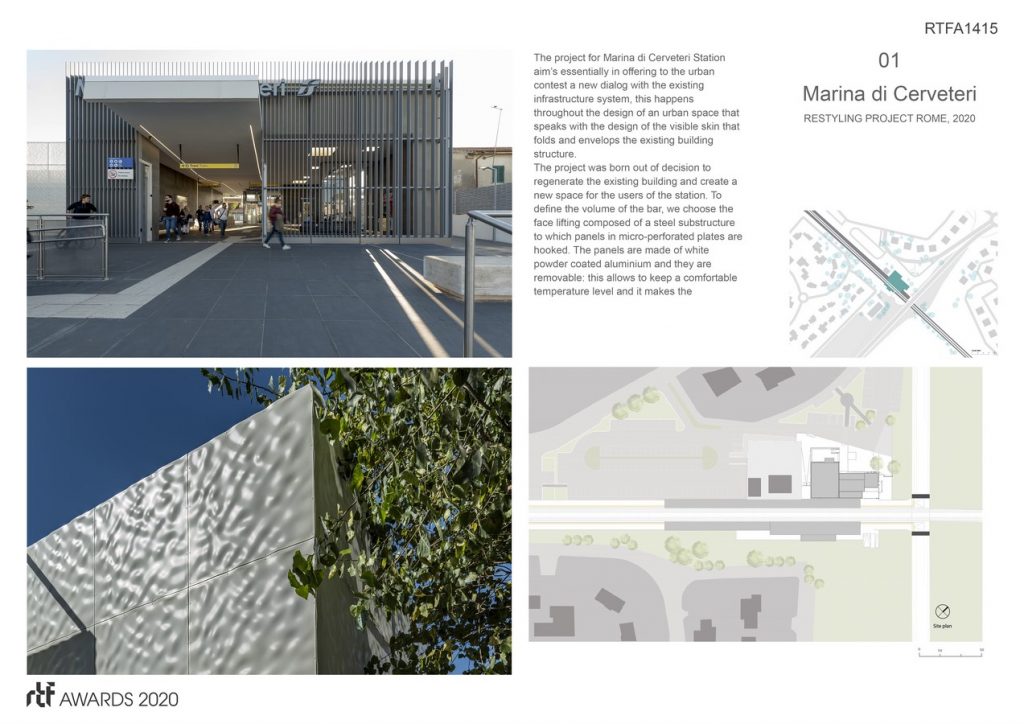 The project was born out of a decision to regenerate the existing building and create a new space for the users of the station. To define the volume of the bar, we choose the face lifting composed of a steel substructure to which panels in micro-perforated plates are hooked. The panels are made of white powder-coated aluminum and they are removable: this allows to keep a comfortable temperature level and it makes the maintenance of the plants and of the structure itself. The new traveler's room is composed of a series of vertical aluminum sunshades that allow natural ventilation and a decrease of the inside solar radiation: the inside spaces are a continuous dialog with the passenger and the city. Natural light and artificial light create a sensible dialog. A passage towards the function of the station. Where the user can find time and place in order to remember space within itself through time.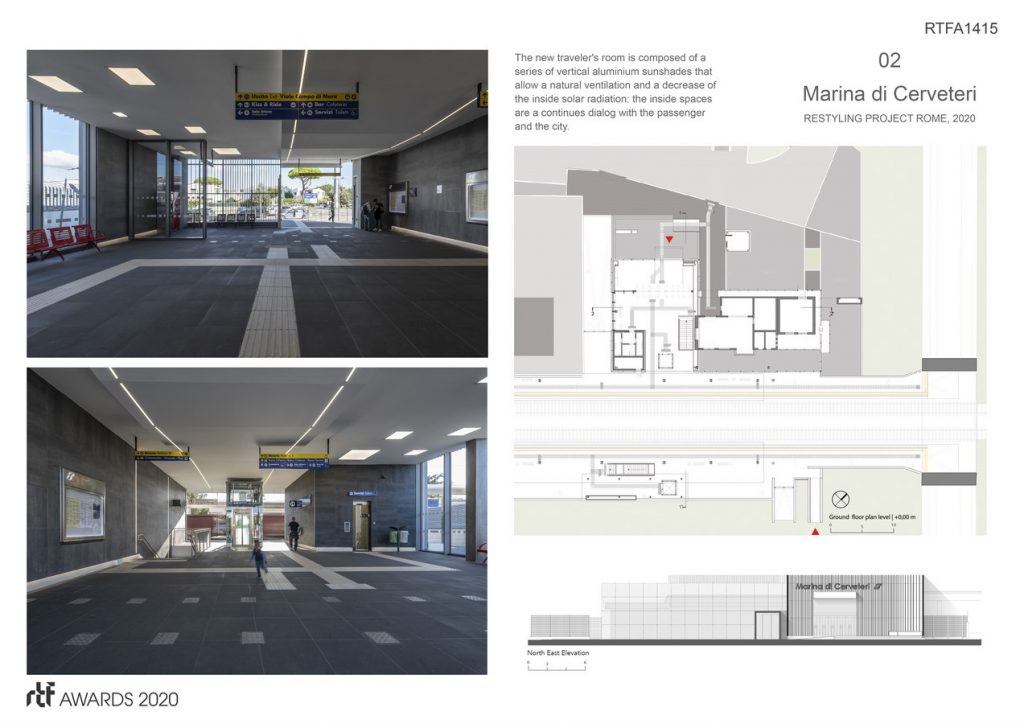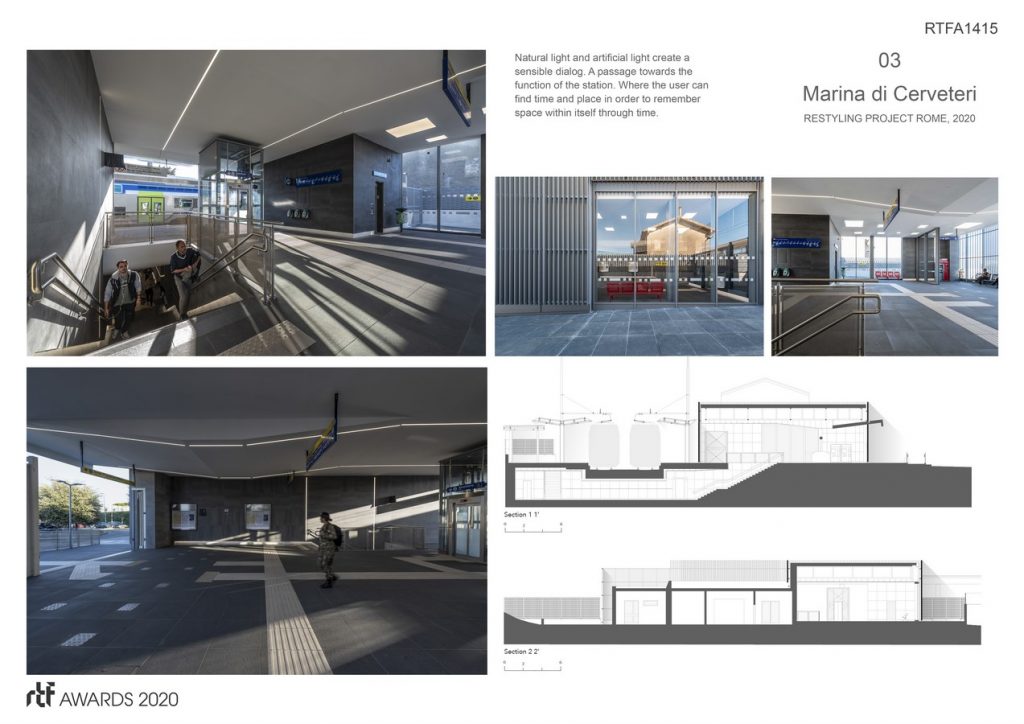 The design of the info point and the redevelopment of the spaces for the bar have contributed to make the station a place for social interaction. For the citizens and the Administration of Marina di Cerveteri, the info point has assumed a territorial identity value thanks to its functions of reception and tourist information. The internal and external spaces of the station no longer welcome only train users but they have become places of rest and meeting.
ARCHITECTURE, CONSTRUCTION & DESIGN AWARDS 2020 IS HERE
Over more than half a decade Rethinking the Future has been a leading organization committed to providing an international platform to not only recognize and acknowledge design talents from all over the world but also to celebrate and share the knowledge that created through a plethora of awards, events and academic dialogues in the field of architecture and design.