The design idea for the MANGA Bench starts from the maritime context, a place for which it has been designed, using technology and materials typical of nautical engineering.
Inspired by marine life, it is capable of awakening emotions in urban and natural environments.
Rethinking The Future Awards 2022
First Award | Furniture Design (Built)
Project Name: MANGA BENCH
Studio Name:  QZ URBAN FURNITURE
Design Team:   ENRIQUE MÍNGUEZ ROS (DESIGN ENGINEER), ENRIQUE MINGUEZ MARTÍNEZ (ARCHITECT)
Area: Urban Furniture
Year: 2020
Location: SPAIN
Photography Credits: DAVID FRUTOS / ENRIQUE MÍNGUEZ ROS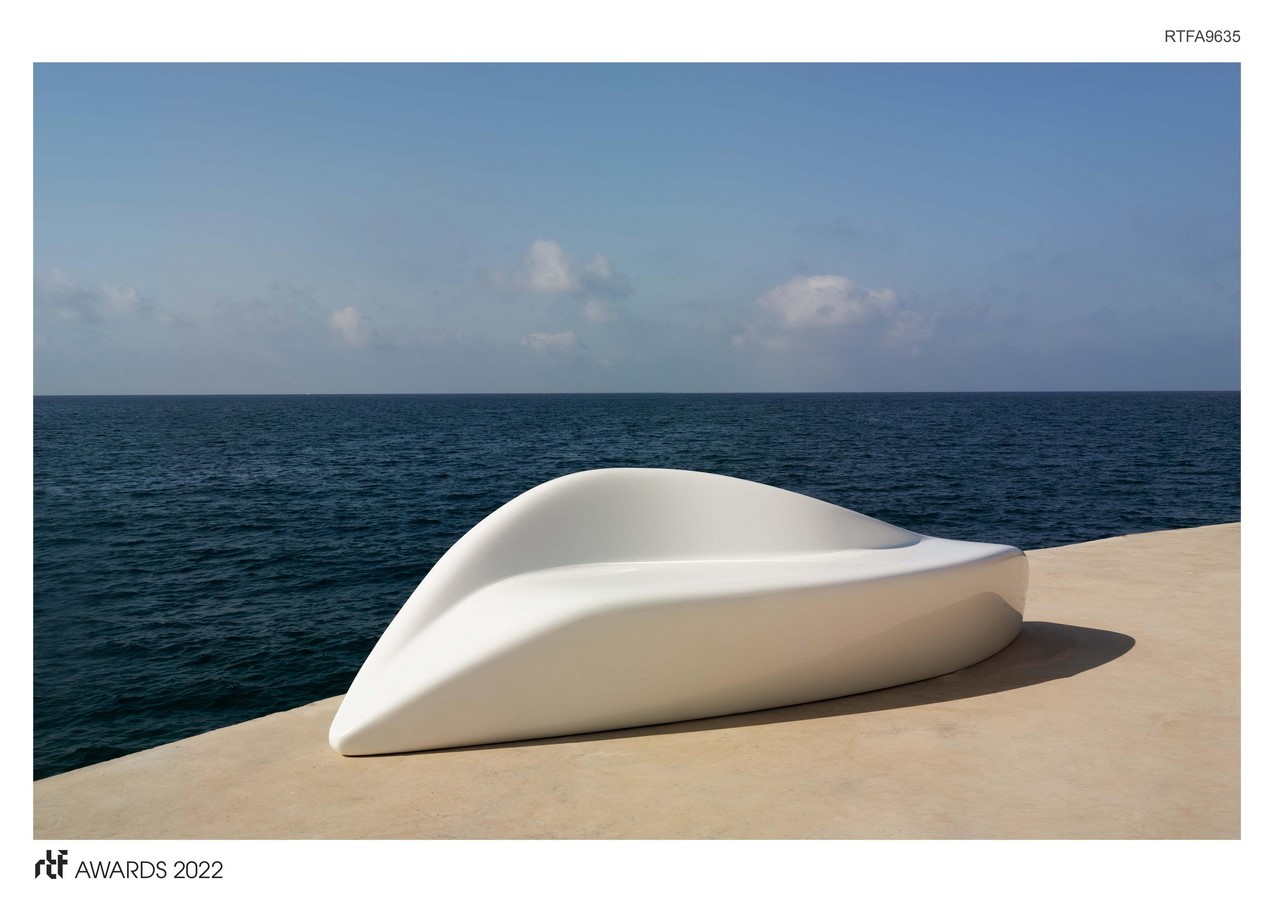 A bench of elegant simplicity with organic shapes that not only fulfils the function of a seat but also provides an aesthetic value when it is placed in the urban space: seafronts, ports, squares, streets and boulevards.
The purity of the lines and the roundness between planes of the MANGA Bench, reinforces the brightness and textures typical of fiberglass and concrete.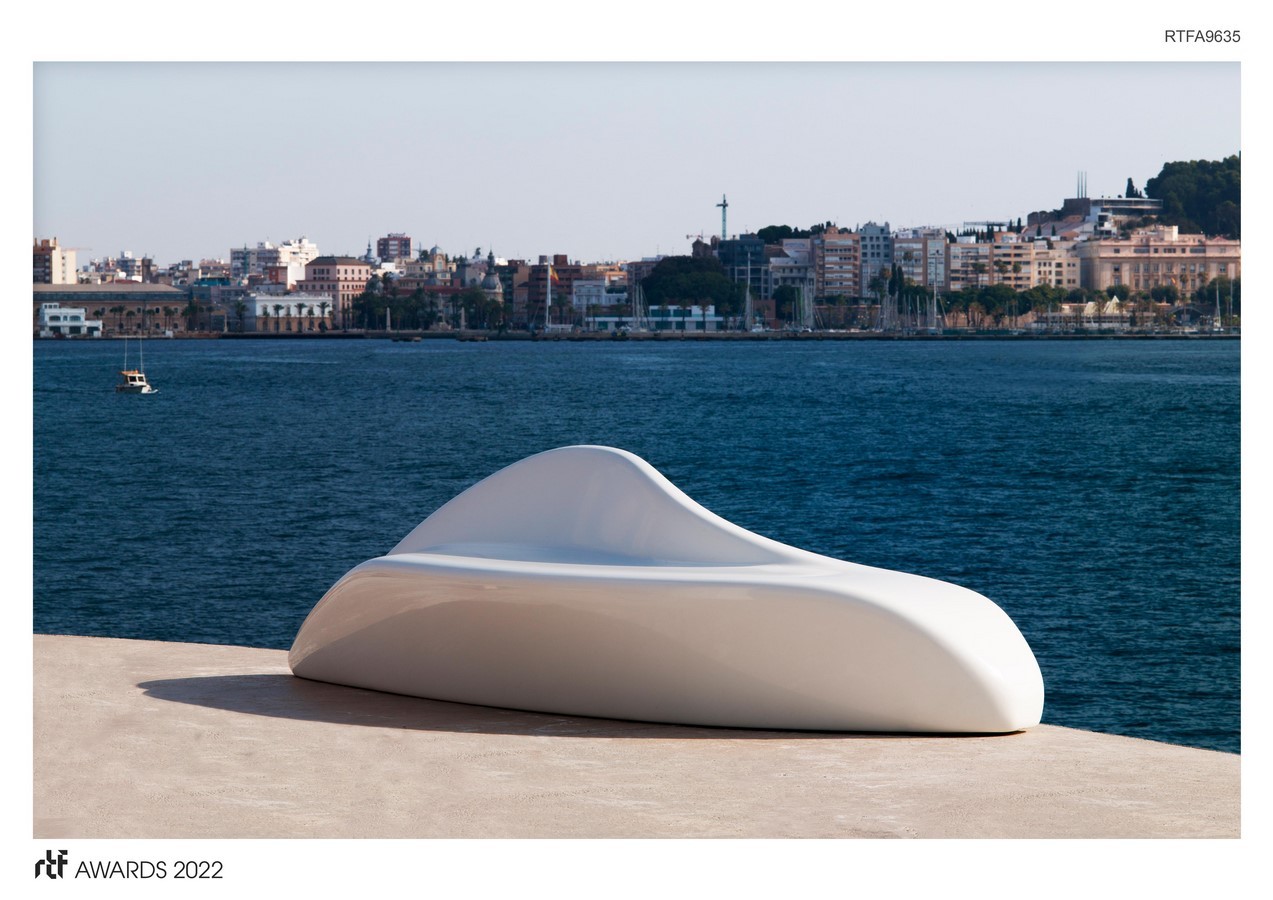 When the bench is not occupied, its soft undulating shapes make it a sculptural element.
Minimalist design, comfortable ergonomic profile and soft ondulations invite contemplation and serenity.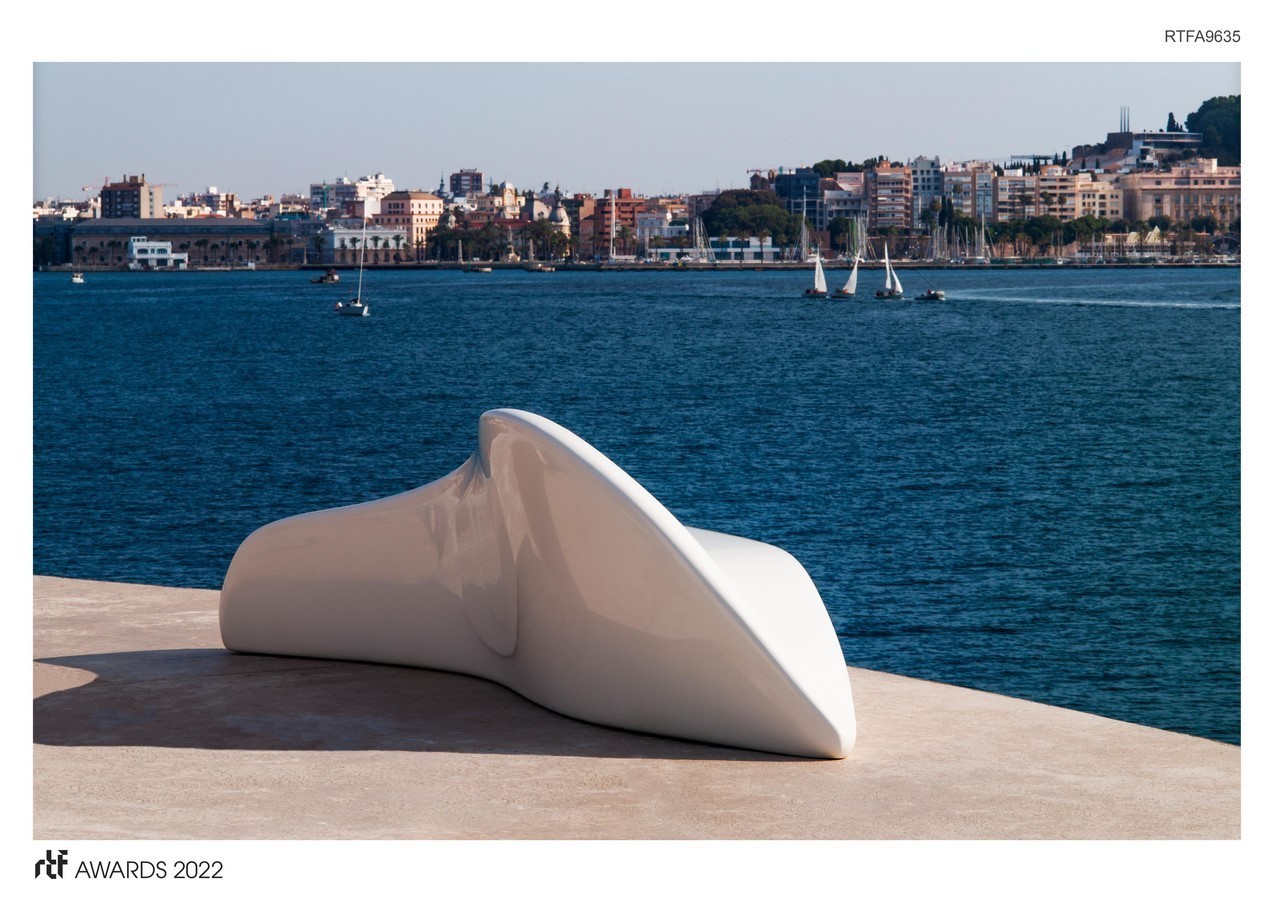 Available in two finishes:
– Painted fiberglass with a thickness of between 8 and 14 mm.  The available colours are gloss white, fluorescent green, light blue and anthracite grey.
– Made in concrete reinforced with very high performance fibers and great plasticity, which gives it great rigidity.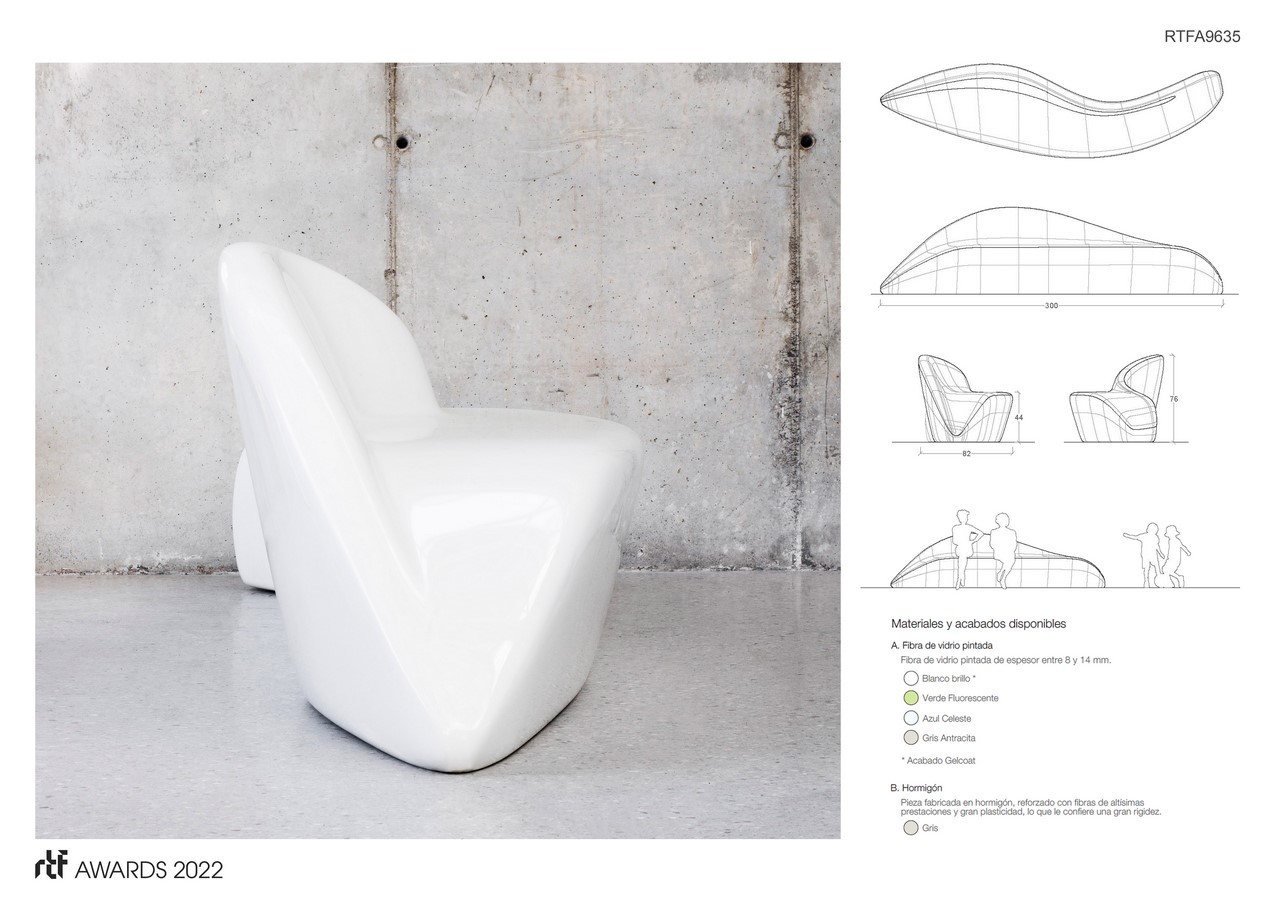 The fiberglass bench incorporates, at the bottom, two profiles of galvanized steel of 5 mm thickness, which are inserted in two rectangular plates of 200 x 40 x 5 mm, fixed to the pavement by four screws coated with an antioxidant protection.
The materials used in the MANGA Bench are committed to sustainability and the development of pioneering technologies (fiberglass, fiber-reinforced polymer concrete or mechanical recycling of plastic R-PET). Environmentally friendly materials with a real component of sustainability, circularity and safety.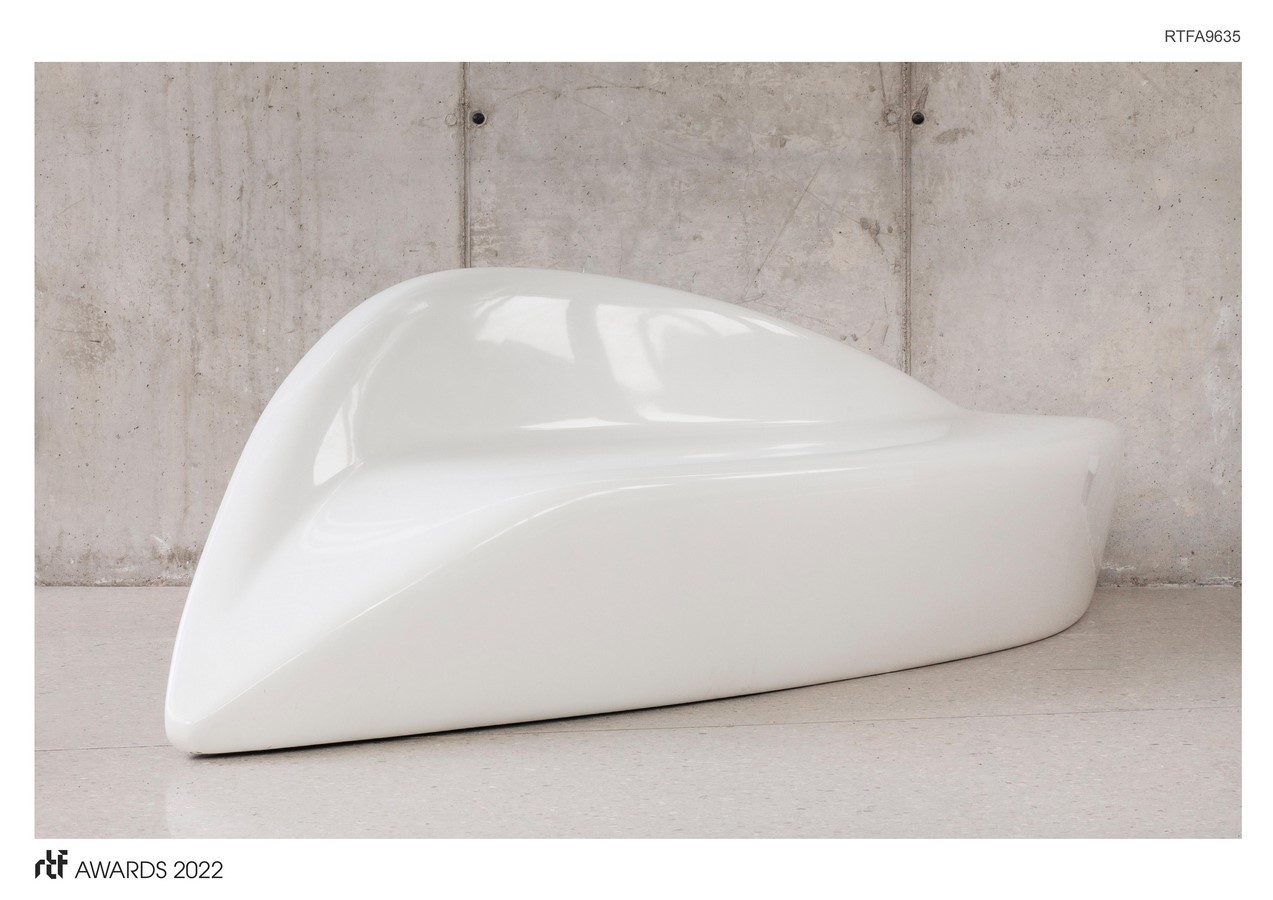 The MANGA Bench has been recognized with several Awards and has been exhibited at the Colegio Oficial de Arquitectos de Murcia (COAMU). Murcia. Spain.