The Mouvaux house is a family home. Nested at the edge of a wooden plot of land, its soft shapes and particular choice in material reflect the natural surroundings. The house also conveys the image of those grand mansions with flat tile roofs. These are typical of the region's architecture heritage and especially common in the neighborhood.The house is generously open towards the south clearing. From every space inside, one can follow the course of the sun and the changing quality of the light during the day.
Architecture, Construction & Design Awards 2020
First Award | Private Residence (Small-Medium) (Built)
Project Name: HOUSE MOUVAUX
Project Status: Built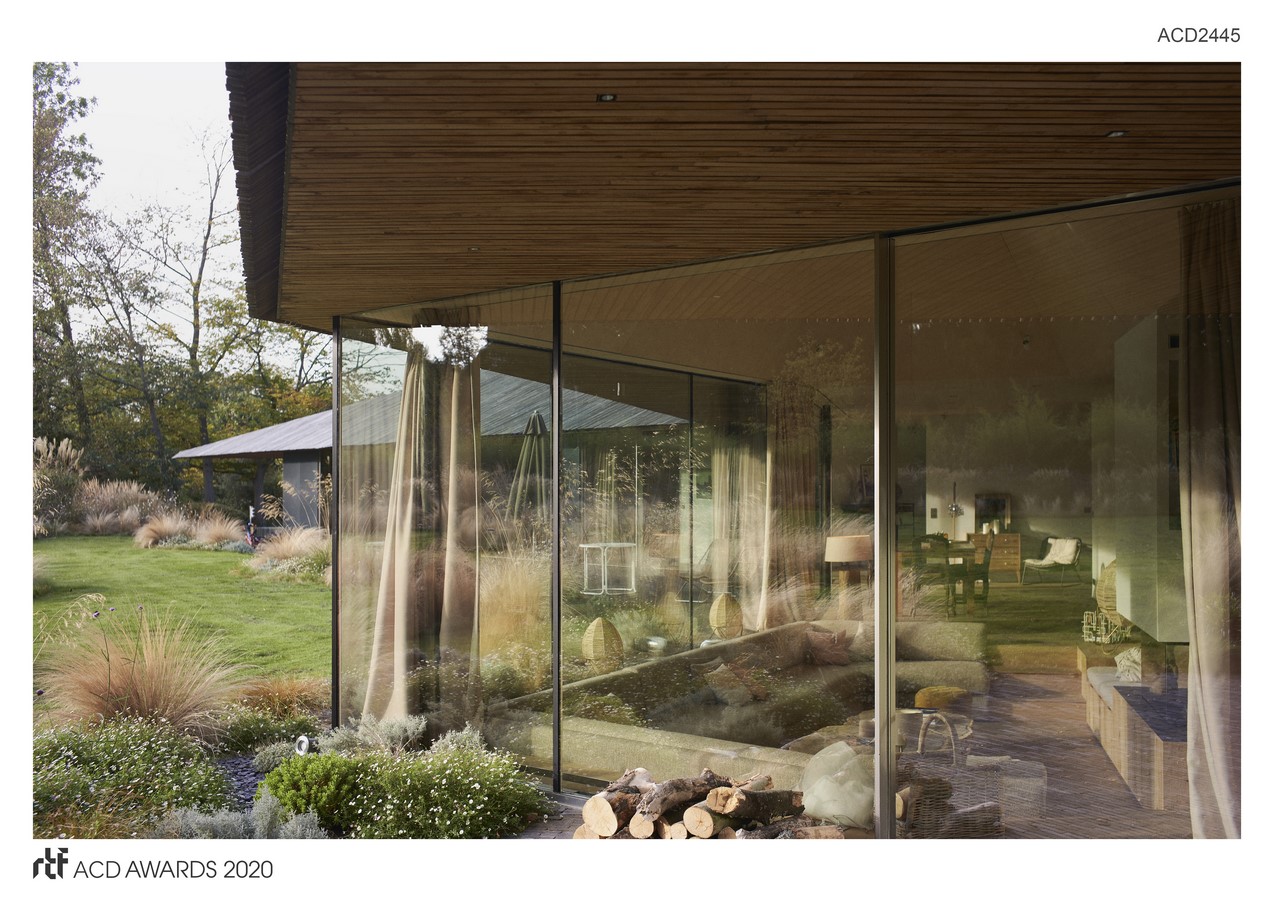 The garden level and the first floor are designed quite differently. The ground level is about abstraction. Large panels of glass and brushed aluminum reflect the light and the luscious landscape. While the wooden roof expresses a palpable and comforting weight.
The clear duality between light and heavy, transparent and opaque, generates interesting and exciting interactions.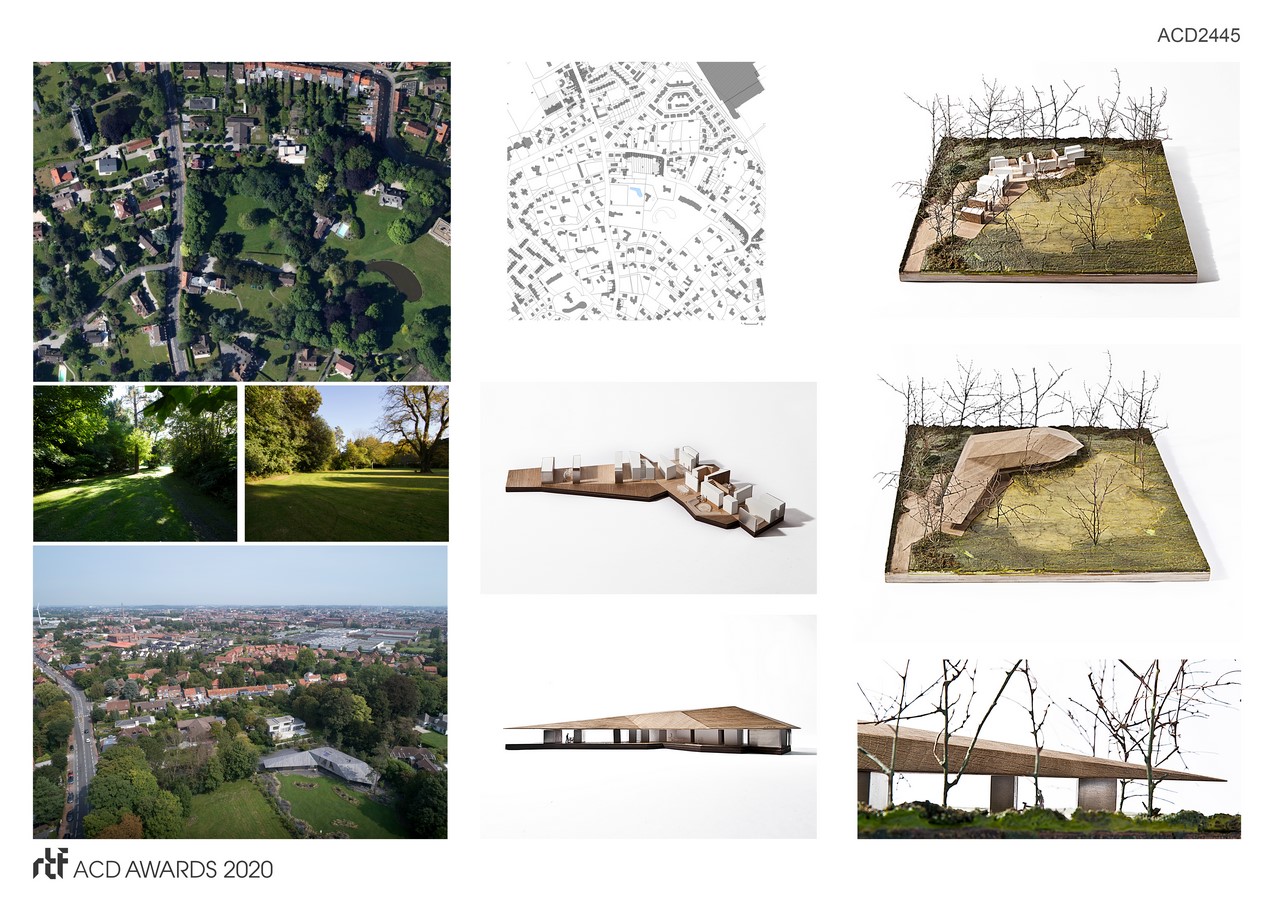 The roof is as a wooden hull, carefully carved out so as to create openings and views towards the sun, the garden, the trees and their crowns. Each frame is unique and personal and creates a singular architectural experience.
On the ground level, opaque blocs structure the empty space. By contrast, generous transparencies and cross-sectional views are generated in which the livings spaces organically find their places. The ground line and the skyline where shaped, pulled and extruded, so as to reveal the potential of verticality, of a roof that folds itself in and out and a floor that might hoover just under or over the garden, inviting intimately the landscape to come inside.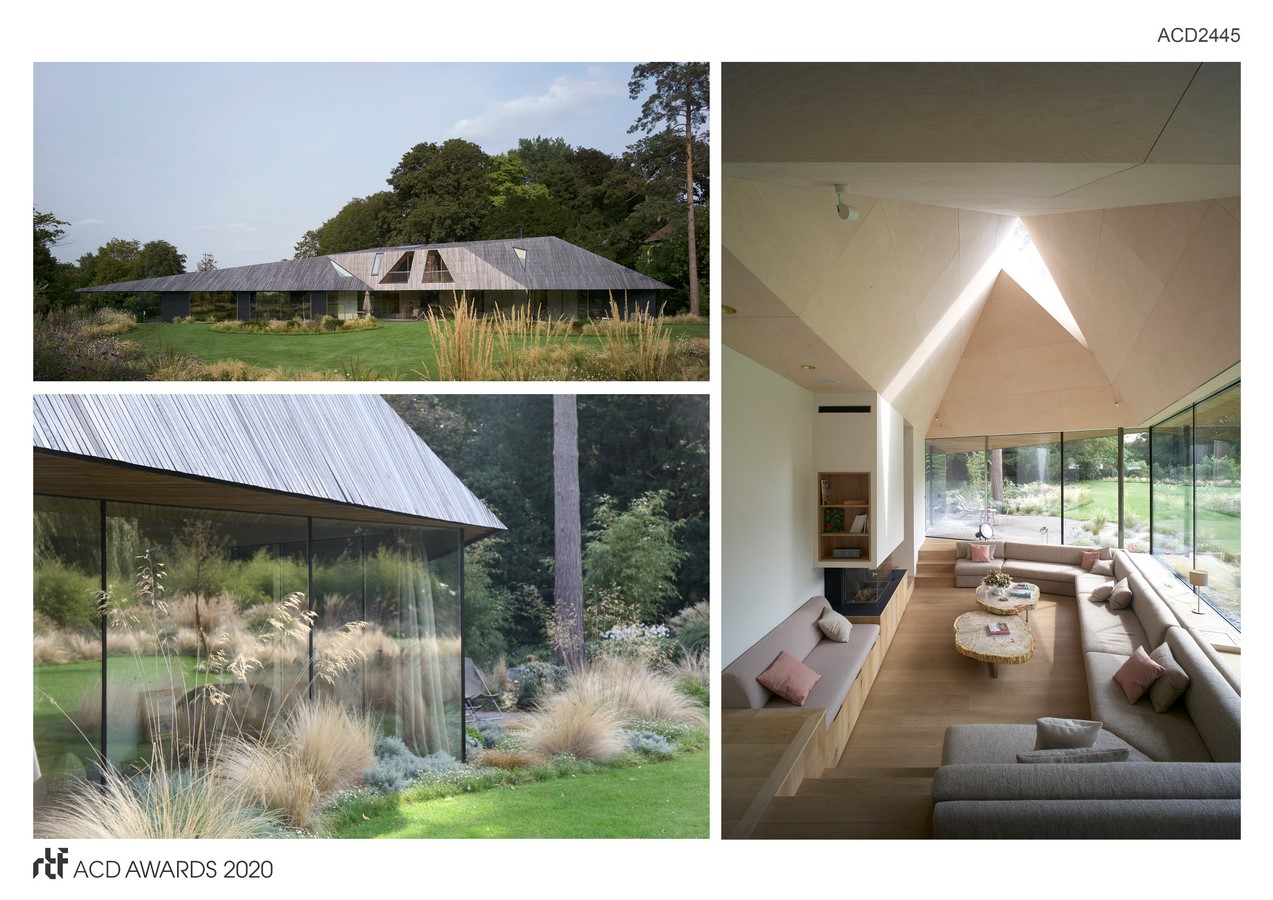 The opaque blocs integrate the structural and technical needs of the house but they also offer domestic and practical storage spaces that can be decorated and tailored to the family's tastes and needs.
The choice of wood as the main building material, was guided not only by our commitment for a more sustainable building process (the wood is from a local production chain that guarantees the renewability of its sources), but also because wood has a rather unique ability to make light vibrant and be malleable at many scales. From the structural beams, down to the design of the furniture, wood throughout the house, lights and ties the spaces together.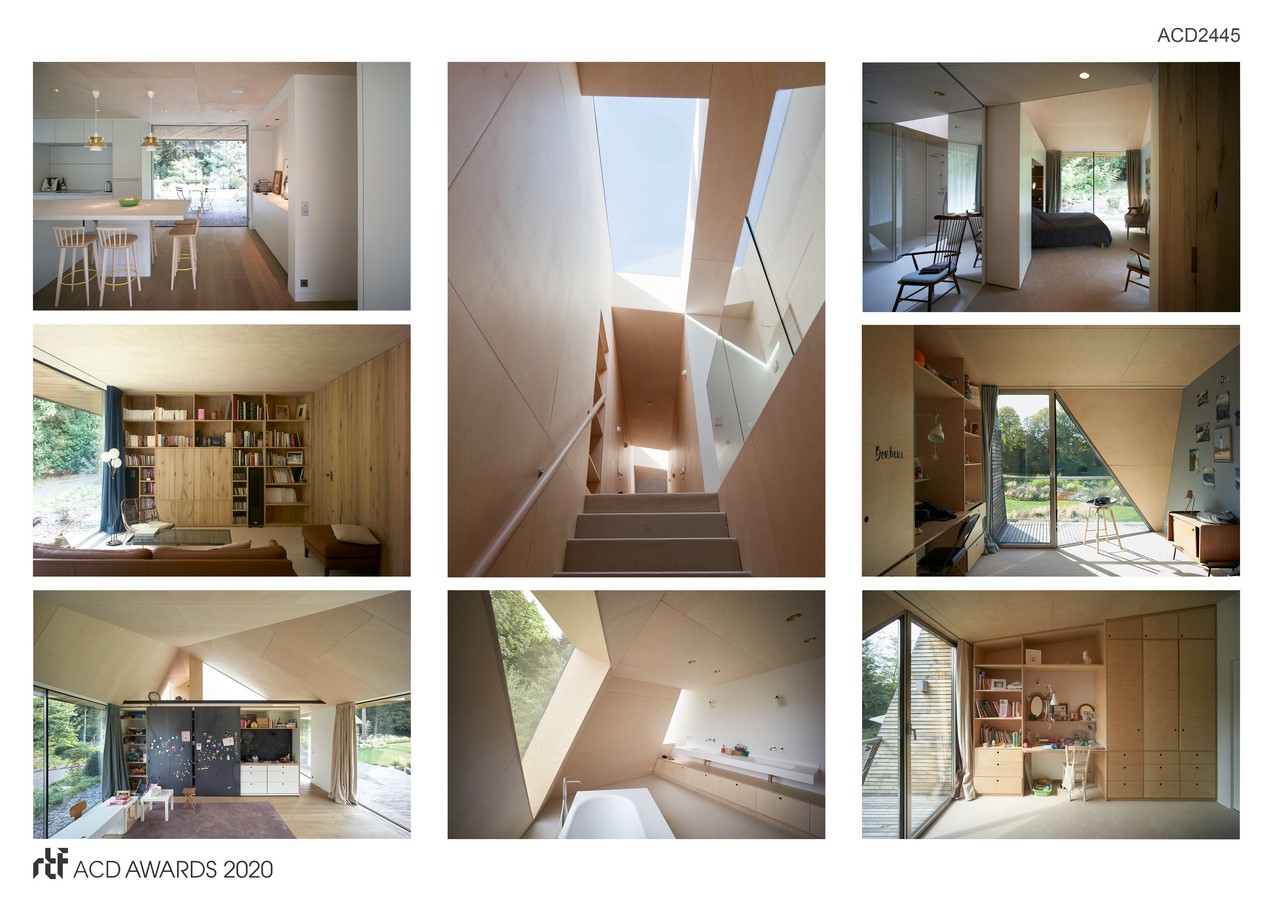 The strong presence of the roof and its generous brims as well as the reflective facets of the ground floor, all serve to make this house a protective and elusive one. The layout folds itself to better nestle it between the trees and the beautiful natural setting.