Our design for the Wall House plumbs the tension between open and closed, opaque and transparent, solid and porous. A lengthy wall of poured-in-place concrete anchors the composition, serving as a spine or rampart that physically and figuratively separates the public realm on one side and the private space of the home on the other.
Global Design & Architecture Design Awards 2022
Second Award | Private Residence (Large) (Concept)
Project Name: Wall House (Concept)
Project Category: Architecture Private Residence Large
Studio Name: Messana O'Rorke
Design Team: Brian Messana and Toby O'Rorke Lead Design Partners. Viktor Nassli, Project Designer, Agnes Love and Pious Ashe, Designers
Area: Architecture
Year: 2022
Location: Hillsdale, New York
Consultants:
Photography Credits: Bence Czigány
Text Credits: N/A
Other Credits: N/A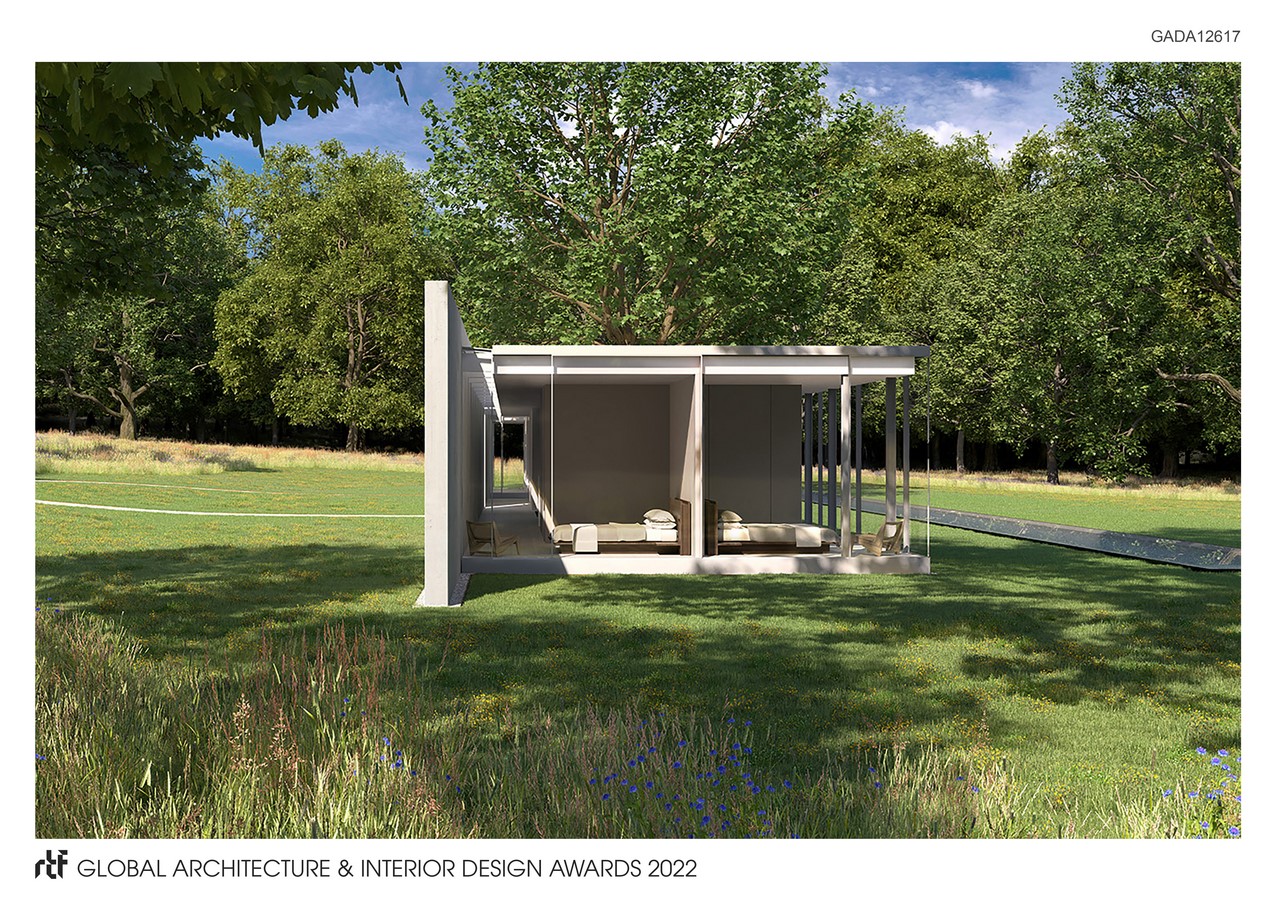 Apart from two slender openings leading to the main house and the guest quarters respectively, the smooth-finished concrete wall remains unbroken on the side from which it is approached—a monolithic plane that acts as a natural billboard, capturing the ever-shifting shadows of trees and clouds across its slightly reflective expanse. The wall also functions as a kind of stage curtain, teasing the mystery of the drama that unfolds beyond it.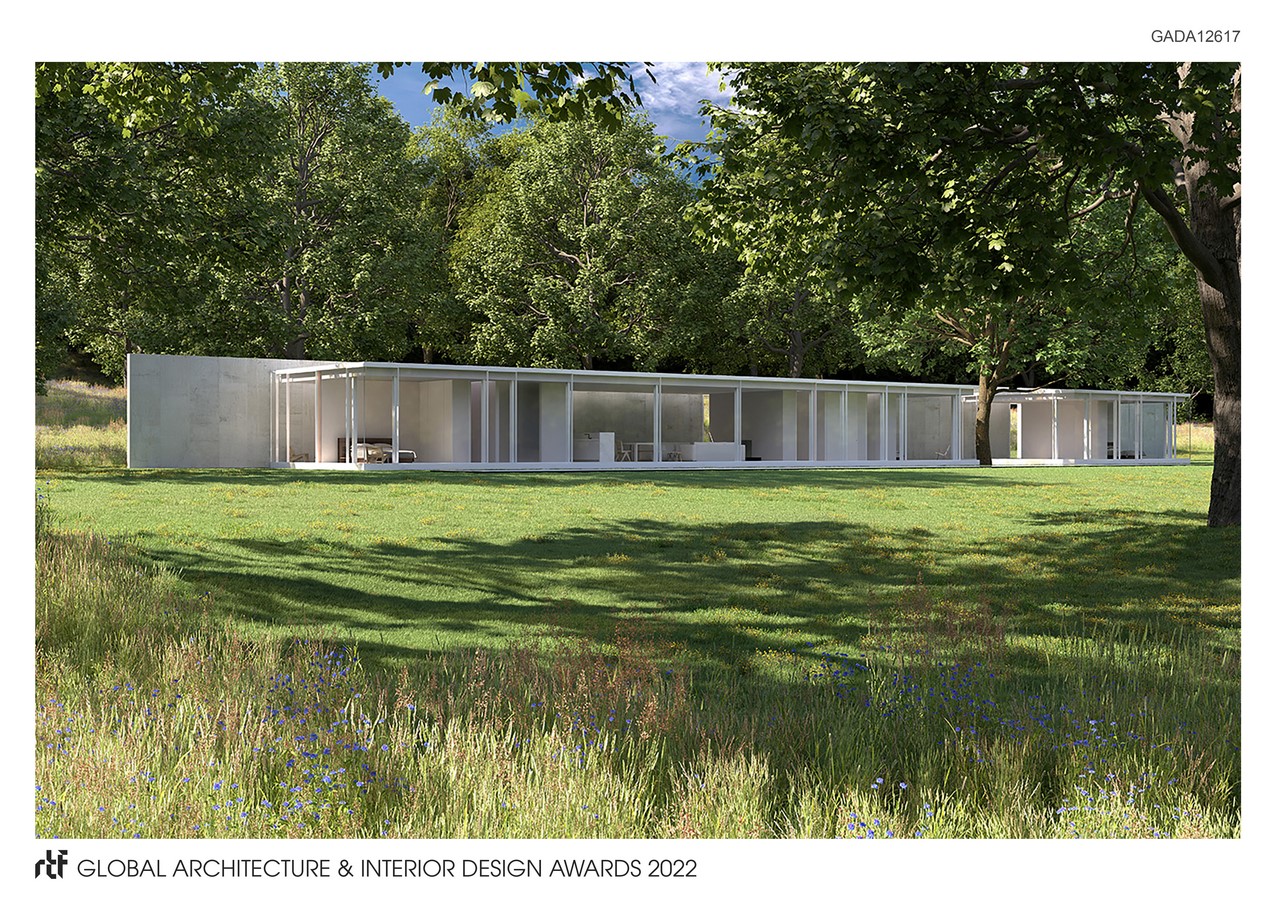 The house proper—essentially two conjoined, steel-framed glass pavilions separated by an open courtyard—is tethered to the reverse side of the concrete wall. The point of junction between the weighty concrete wall and the ethereal glass box is defined by a circulation corridor that allows access to the various living spaces, as well as a continuous skylight that invites a lively interplay of shadow and light as the sun moves across the sky.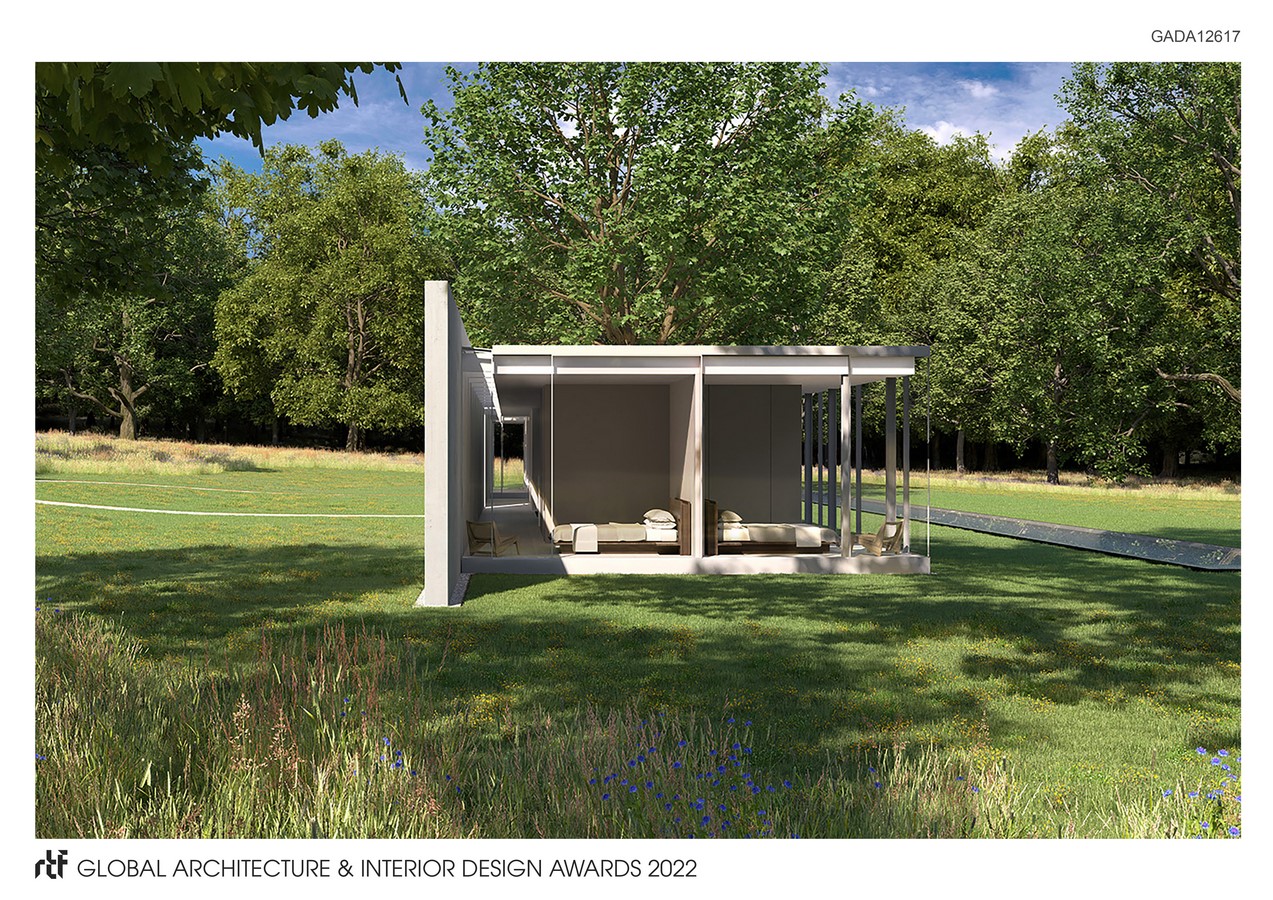 Interior rooms are defined as containers floating within the glass box, with almost no contact between the interior walls and the exterior glazing. A long, slender lap pool runs the length of the house, underscoring the geometric precision of this finely tuned arrangement of solids and voids. The house reads like a dreamy object in space, a sculpture for living that stands with one foot in the ground and the other dancing blithely above it.