The existing home, located on a wooded lot in Cary, NC, was replete with many standard home features. The clients wanted to transform the main level of the home into a luxurious open plan with a spacious kitchen, grand entry foyer, and a butler's pantry.
Rethinking The Future Awards 2020
Third Award | Residential (Interior) (Built)
Project Name: From Standard to Stately
Studio Name: Dawn Christine Architect, PLLC
Design Team: Dawn Christine
Area: 4625 Square Feet
Year: 2018
Location: Cary, NC
Consultants: Thompson and Associates, PA; Absolute Stone; Stone & Tile Creations, Inc; Royal Oak Stairs
Photography Credits: Keith Isaacs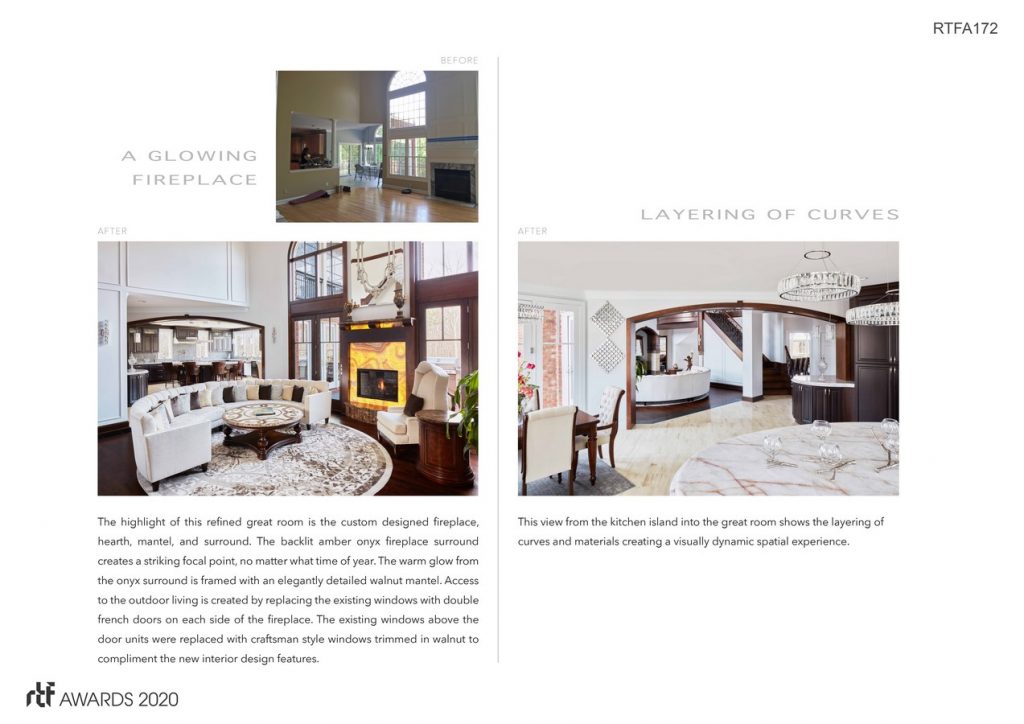 The architect's vision and creativity took this existing home from standard to stately by adding an addition on the back of the house and expanding the footprint by only 250 square feet.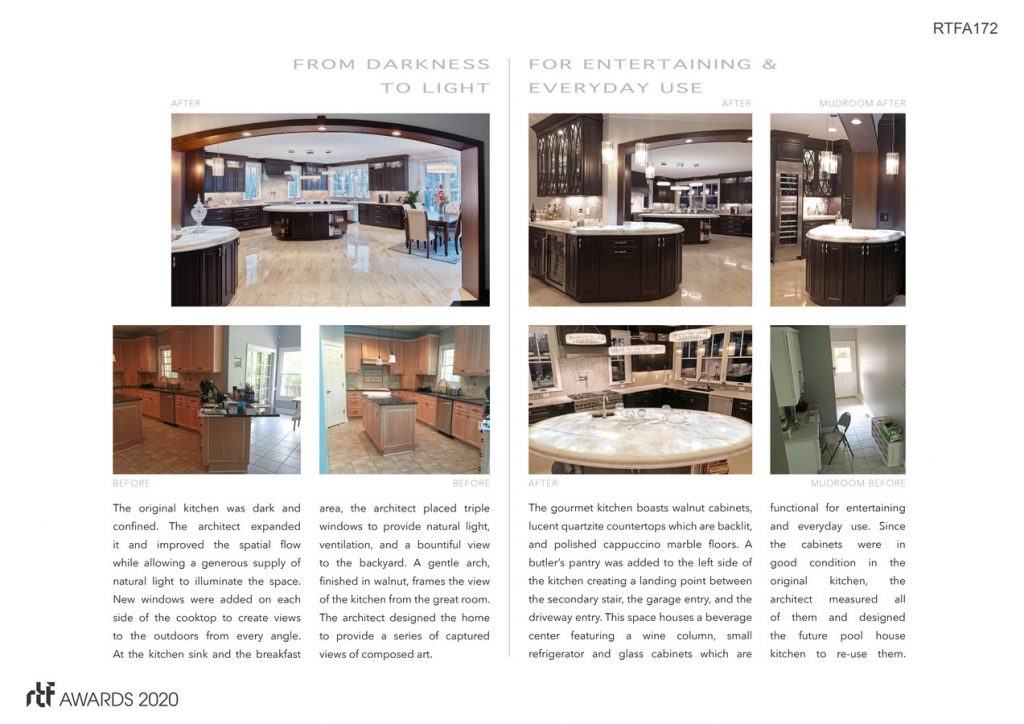 This dramatically changed the look and feel of the home and improved spatial flow. She focused on creating a dynamic spatial experience, taking the eye from one focal point to the next.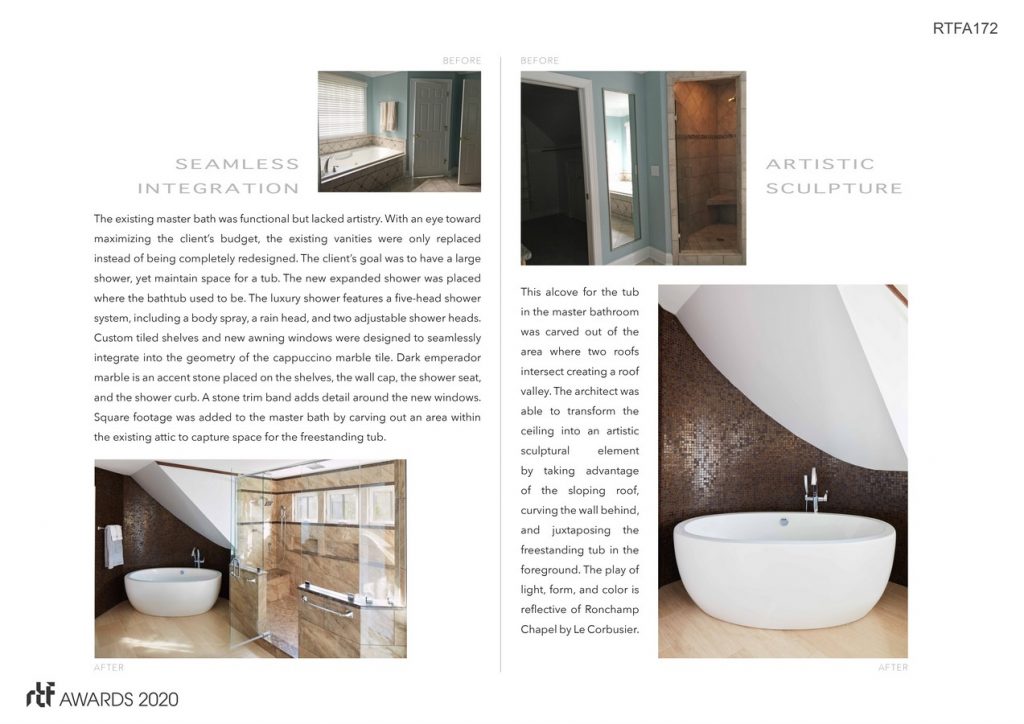 By using a play of light, form, material, and juxtaposition, she created a series of two-dimensional and three-dimensional artistic compositions strategically placed throughout the home. Common home elements-like staircases, doorways, columns, fireplaces and roof slopes-were elevated into artistic sculptural pieces reminiscent of Le Corbusier's work.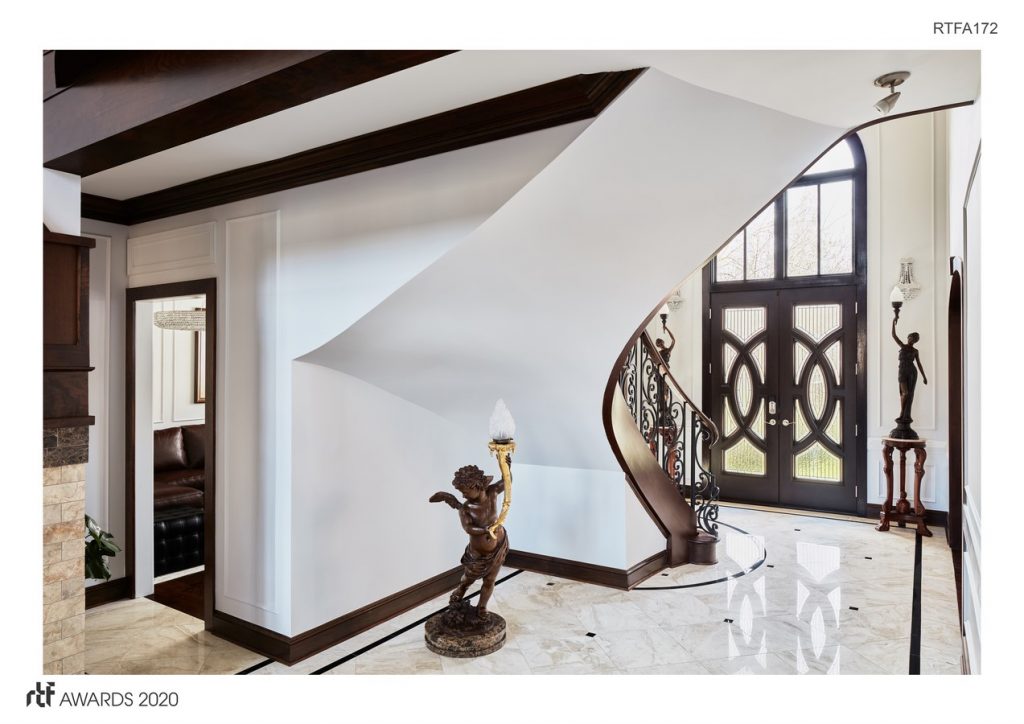 ARCHITECTURE, CONSTRUCTION & DESIGN AWARDS 2020 IS HERE
Over more than half a decade Rethinking the Future has been a leading organization committed to providing an international platform to not only recognize and acknowledge design talents from all over the world but also to celebrate and share the knowledge that created through a plethora of awards, events and academic dialogues in the field of architecture and design.