The design – restyling project of Marina di Cerveteri railway station aims to contribute a new dialogue with the existing infrastructure system to the urban contest. That takes place throughout the design of an urban space; by designing the specific building skin that folds and covers the existing building structures.
Architecture, Construction & Design Awards 2020
Second Award | Transportation (Built)
Project Name: Marina di Cerveteri Restyling project Rome 2020
Studio Name: Alessia Maggio (AMAART Architects)
Design Team: Luca Bertolini, Silvia Marmiroli, Alessio Ricci, Dario Taffi
Area: 9.320 m²
Year: 2019
Location: Marina di Cerveteri, Rome, Italy
Photography Credits: ph. Moreno Maggi
Other Credits: Maceg S.r.l. (Main Contractor), ESTEEL S.r.l. , Alpewa S.r.l. , Rating S.r.l.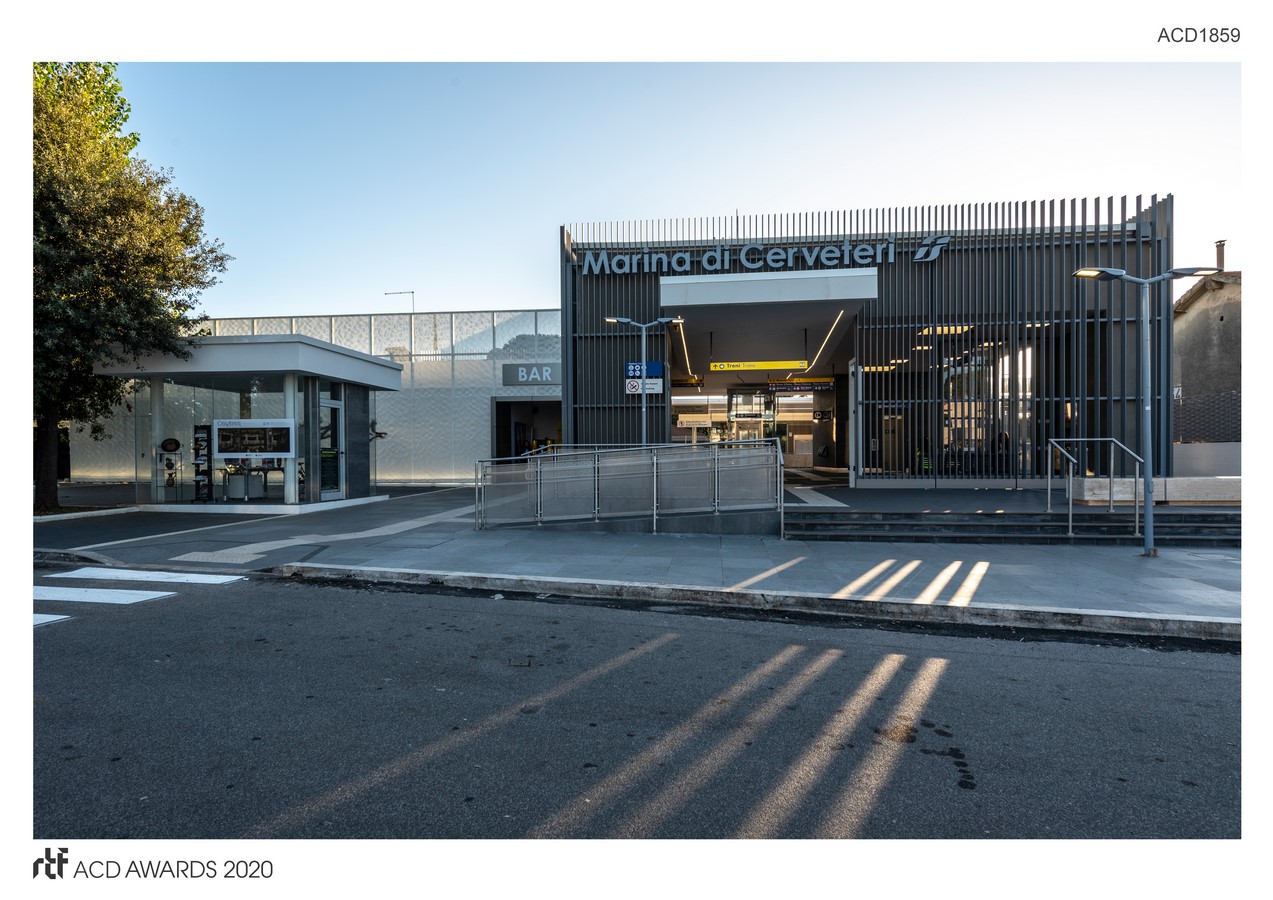 The project was born out of the idea to regenerate the existing building and create a modern place for the users of the station.
To specify the bar we chose the composed face-lifting of a steel substructure system, which the micro-perforated panels are hooked into it. The panels are removable and they are made of white powder coated aluminum to provide a comfort space with the ideal level of temperature for both plants and structure.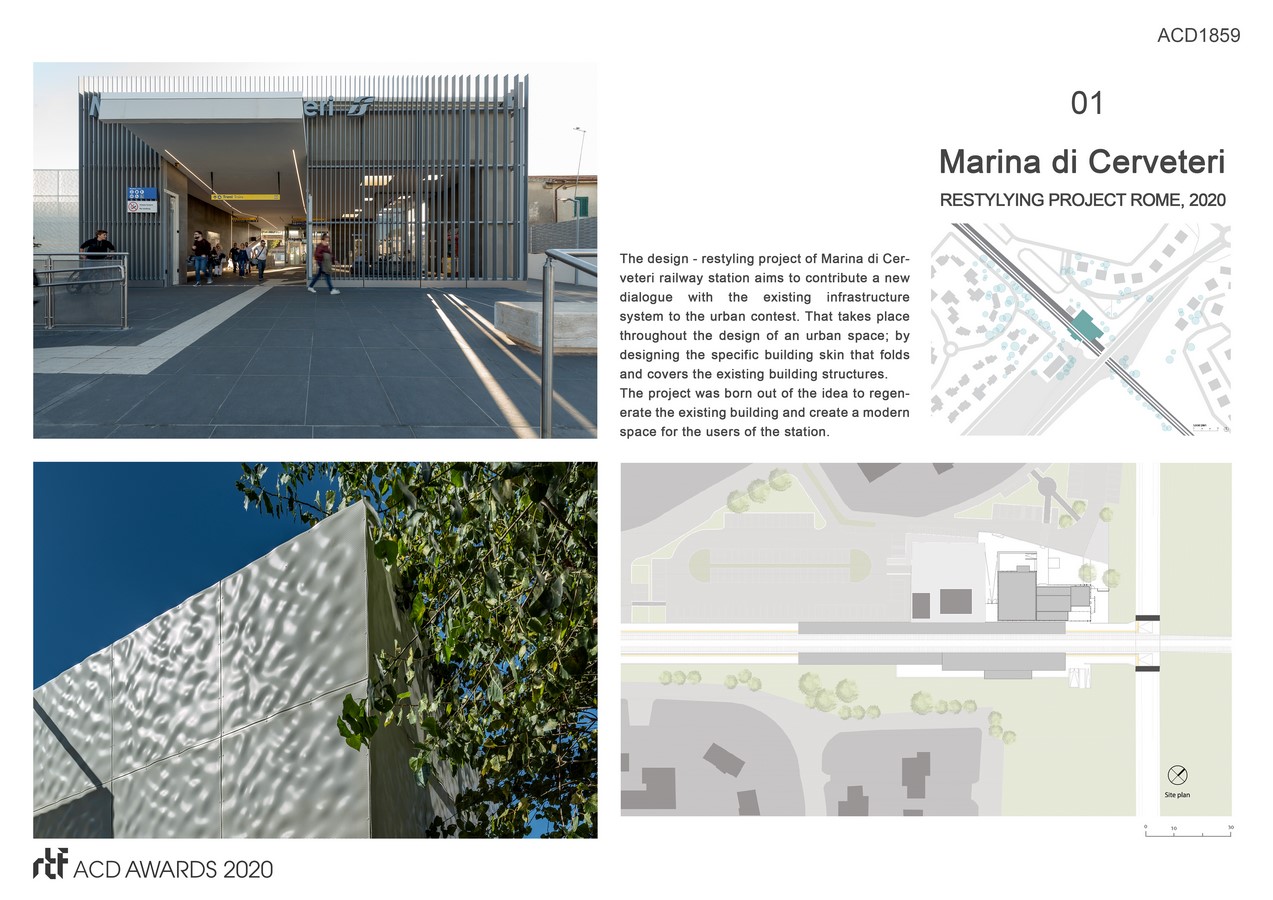 The waiting room is surrounded by vertical aluminum sunshades, which provide a natural ventilation and decrease the solar radiation received by the vertical elements.
The interior spaces of the station provide a continuous dialogue between city and the passengers. The natural and artificial lights create a sensible dialogue, they lead passengers to the city; as a passage towards the function of the station. The design of the info point and the redevelopment of the spaces for the bar have contributed to make the station a proper space to encourage social interaction and connection; taking space from passive station to interactive area that truly makes this place come to life, where the user can find time and place in order to remember space within itself through the time.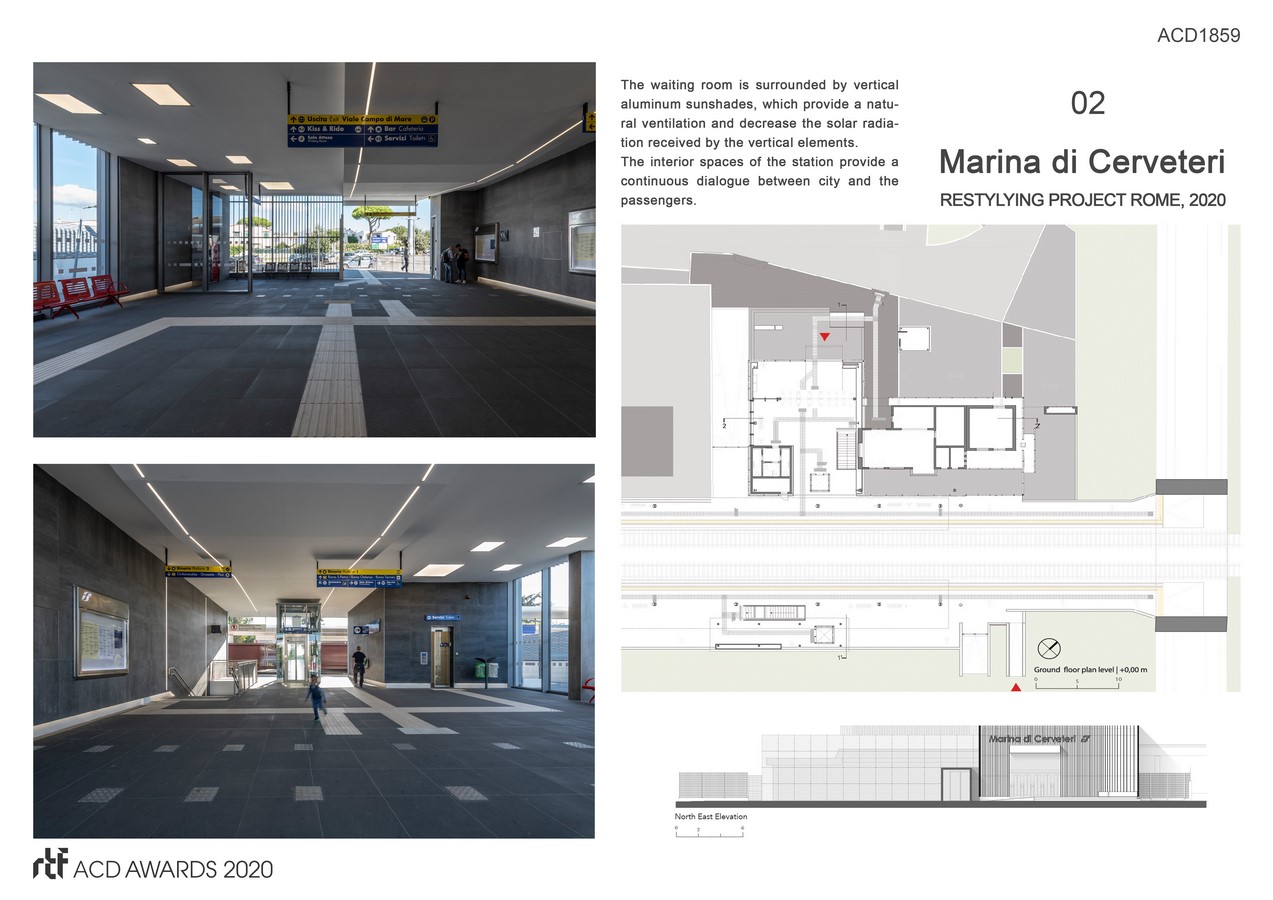 Due to the function of information point and its architectural sense of invitation for tourists, it has become a place with strong territorial identity value for citizens and administration of Marina di Cevereti. The interior and exterior spaces of the station are no longer just places to welcome passengers, but also they shaped the area for meeting and rest.