Blackwell and Jennings features a boundaryless design approach that continues to evolve.  Founder Heather Jenning's work doesn't necessarily fit within the limits of "interior design," but is more holistic.  She has submerged herself in a wide array of design pursuits as an illustrator, screen-printer, seamstress, trend forecaster and spatial planner/organizer, influencing her approach.  The result has been well-rounded design projects that "break the mold" while delighting customers and (most importantly) patients.
Architecture, Construction & Design Awards 2020
Second Award | Interiors Healthcare / Wellness (Built)
Project Name:  Planned Parenthood, Charlotte, North Carolina
Studio Name:  Blackwell & Jennings
Design Team:  Heather Jennings, Principal Interior Designer
Area:  South Atlantic
Year:  2019
Location: Charlotte, NC
Photography Credits:  Erin Comerford, Charlotte, NC & Six Cents Media, Charlotte, NC
Other Credits:  Architects: ODA Charlotte, NC & Contractors: D4 Charlotte, NC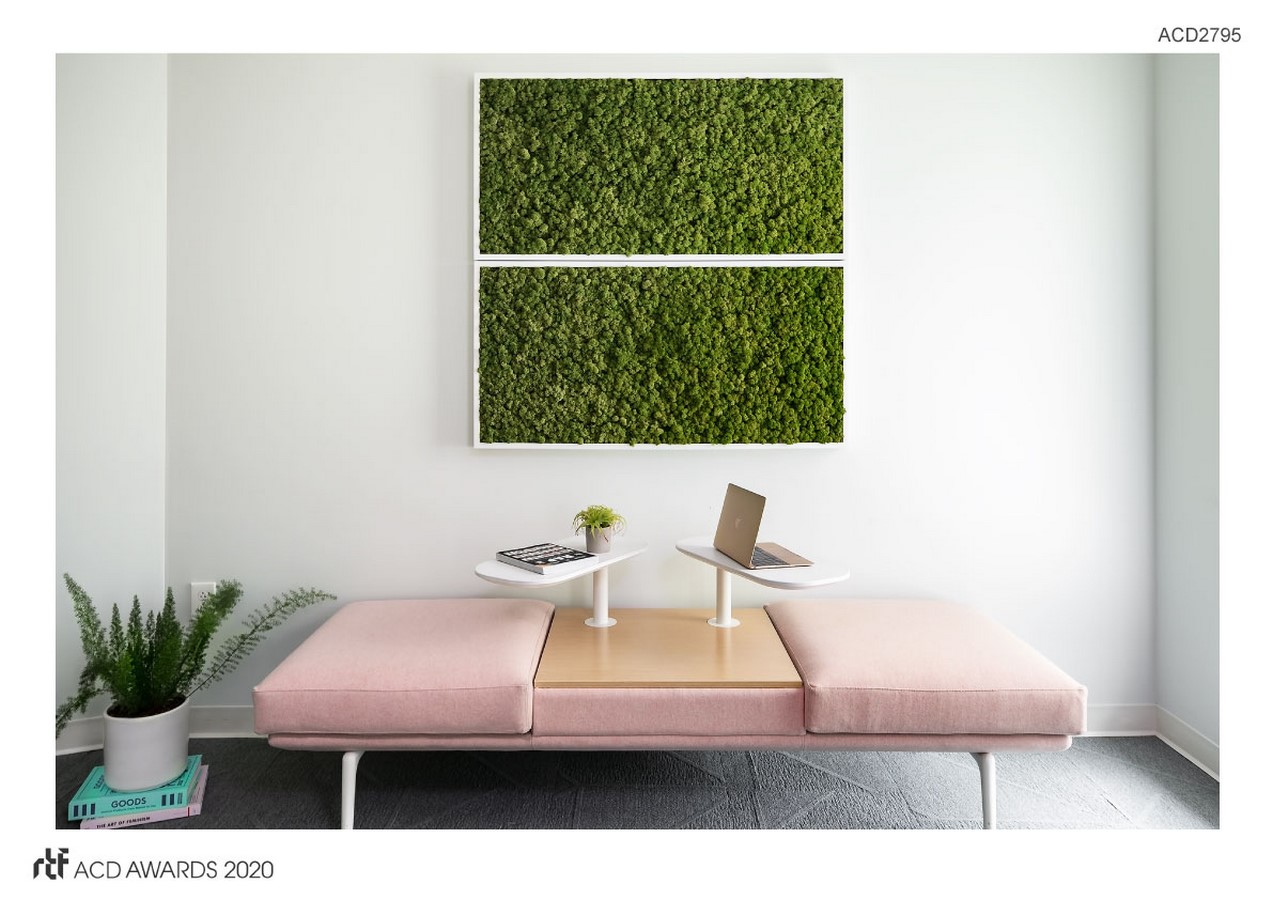 In the midst of the heated debate surrounding abortion laws, Heather designed the new flagship Planned Parenthood location for the Southeast region. The mere existence of this place: where it was built and when it and was built, and frankly, the ins and outs of how it was built, tells an interesting and hopeful story about the state of access to affordable health care and abortion.  In addition to creating a health care center, PPSAT have built the facility to host teen programs meant to create a foundation of understanding that prevents unwanted pregnancy, and also to helps address many of the complicated gender and sexuality questions that teens face in a positive, safe setting.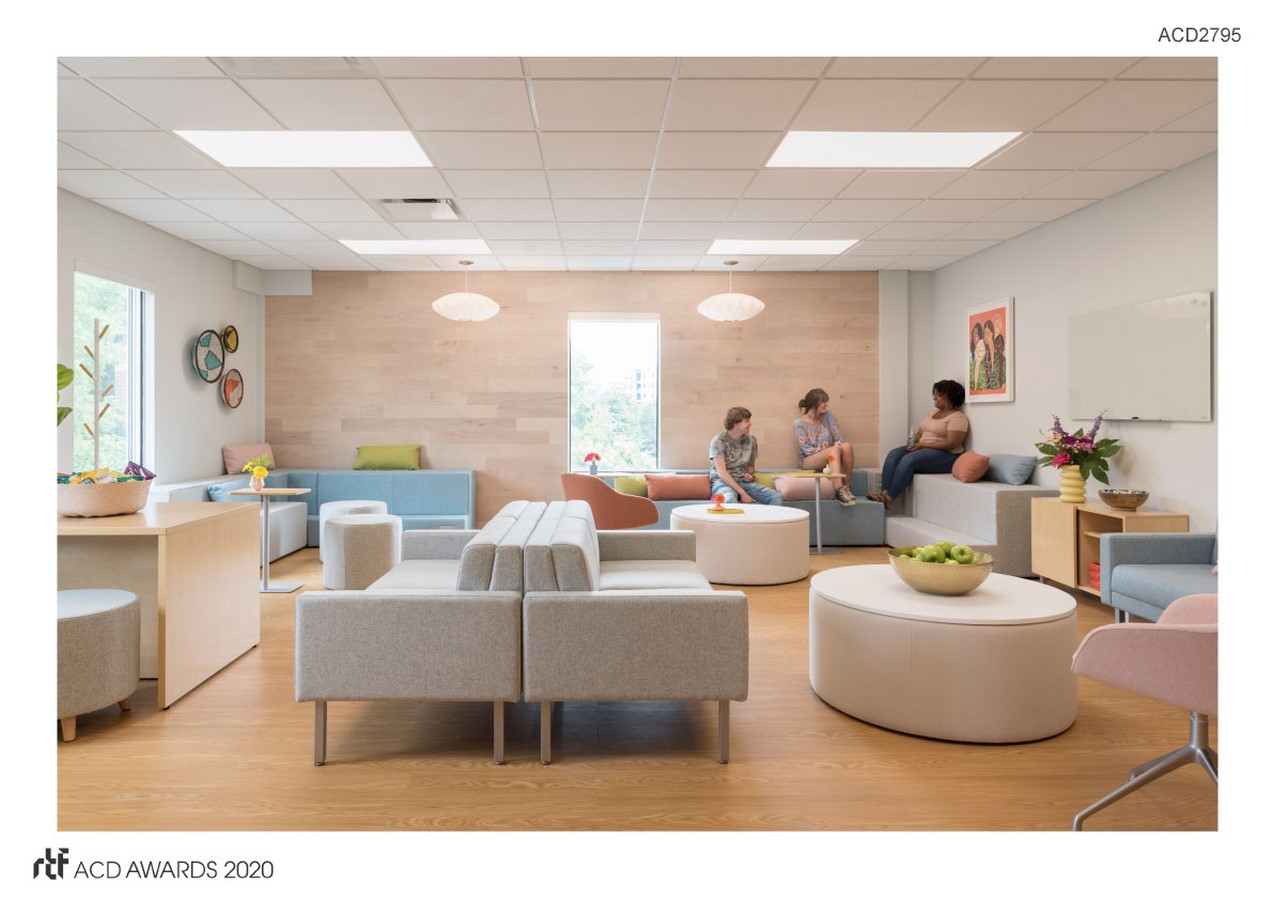 Heather's firm Blackwell & Jennings stands out for multiple reasons.  Heather has fully embraced healthcare as a design sector by imagining the clinic in a youthful and progressive manner.  She has tireless sensitivity to Planned Parenthood patients and staff, and "Feels what the patients feel."  A sexual abuse survivor herself, Heather feels designing for Planned Parenthood comes naturally as she has the empathy and understanding to design for women and men the moment they pass through a healthcare center's doors.  Heather obsessively shops the market from NeoCon to brick and mortar for avant garde accessories and trauma calming color palettes.  Some examples of great finds are a palm frond neon light, crystal table top lighting, oversized socially conscious coffee table books, and natural baskets in all shapes and sizes.  Blackwell and Jennings strongly believes in the benefits of biophilic design, and has included oversized windows to allow natural light into spaces, greenery, natural wood elements on surfaces, and soothing ambient sounds played throughout a client's space utilized in multiple projects.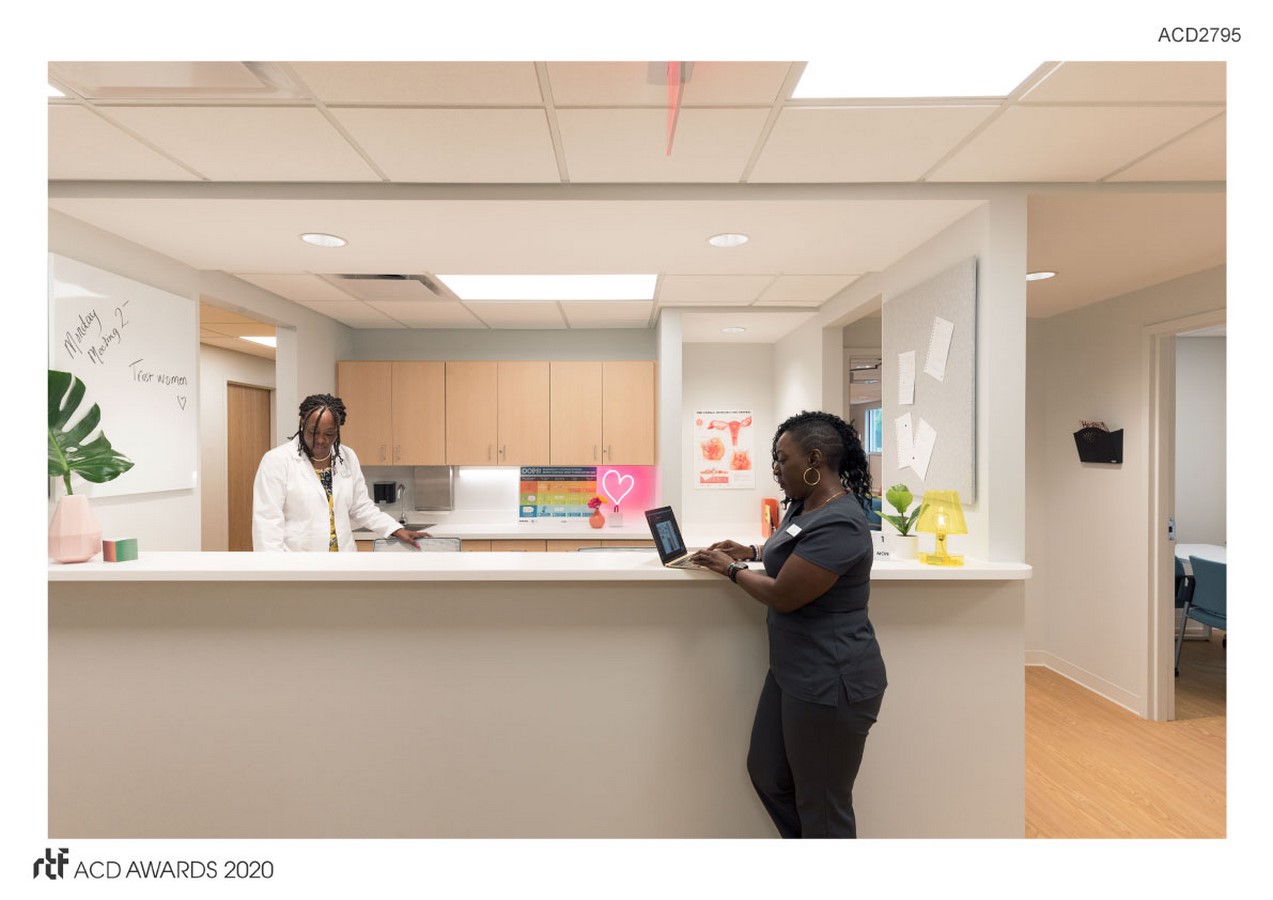 Looking forward, Blackwell & Jennings intends to improve built environments through storytelling via collaborations with local artist/activists.  Investing in wall murals will conjure imagination in patients and staff alike – both inside and outside the built environment. Focusing on local artists offers a fresh perspective to our patients.  Blackwell & Jennings will continue to embrace anti-racial artists such as Ashley Lukashevsky,  whose pictures strengthen social movements for racial justice, immigrant rights, climate justice, mental health and LGBTQIA+ liberation.  We will improve the overall well-being for staff by designing recharge rooms, and for patients by offering amenities such as drinks/snack bar, charging stations, and iPads for use while they wait.  Innovative ideas that are currently being researched within the firm include exam room views of adjacent gardens, colored glass, live plants, skylights, and continued education of patients and staff in holistic themes.