Macau is a city of extreme high density and recently has been experiencing a steep increase in housing prices and real estate speculation. In 2010 the government decided to develop some plots of the city as social housing and we were commissioned a building in the northern zone of the Peninsula, one of the densest areas of the city.
Architecture, Construction & Design Awards 2020
Third Award |  Housing (over 5 floors) (Built)
Project Name: Fai Chi Kei Public Housing
Studio Name: LBA Architecture & Planning
Design Team: Rui Miguel Rebelo Leão, Francesca Carlotta Bruni, Nuno Assis, Arka Biswas
Area: Land area –  3722,32 m² / Building area – 62.279,14 m²
Year: 2015
Location: Rua do Comandante João Belo (to North) & Rua do General Ivens Ferraz (to South), Macau, China
Consultants:
Structure- Civil Engineering Consultants Co. Ltd.
Car park design and submission consultant – Architect Leong Chong In – BLA Consultores de Arquitectura e   Engenharia Lda.
E&M – Tecproeng Macau-Técnica e Projectos de Engenharia Lda.
Photography Credits: António Mil-Homens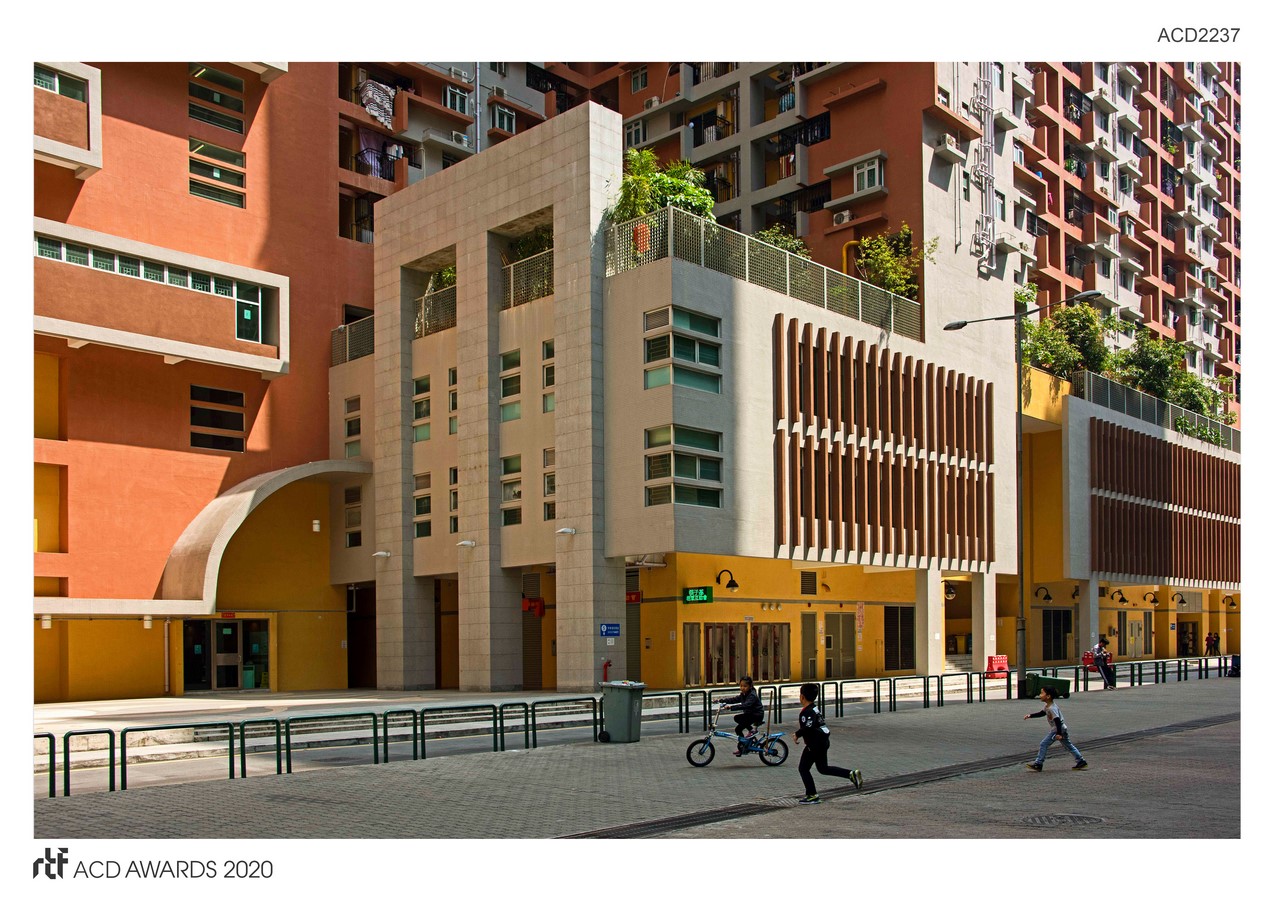 We had a brief to fit over 700 apartments in a relatively small city block complying with the local regulation for shadow area.
We began by questioning the very common typology of podium and tower, widely in use both in Macau and Hong Kong. This typology usually occupies the whole of the plot with three levels of construction, reducing the public space to a minimal sidewalk. The urban footprint of the Fai Chi Kei Public Housing refuses this common podium and tower scheme.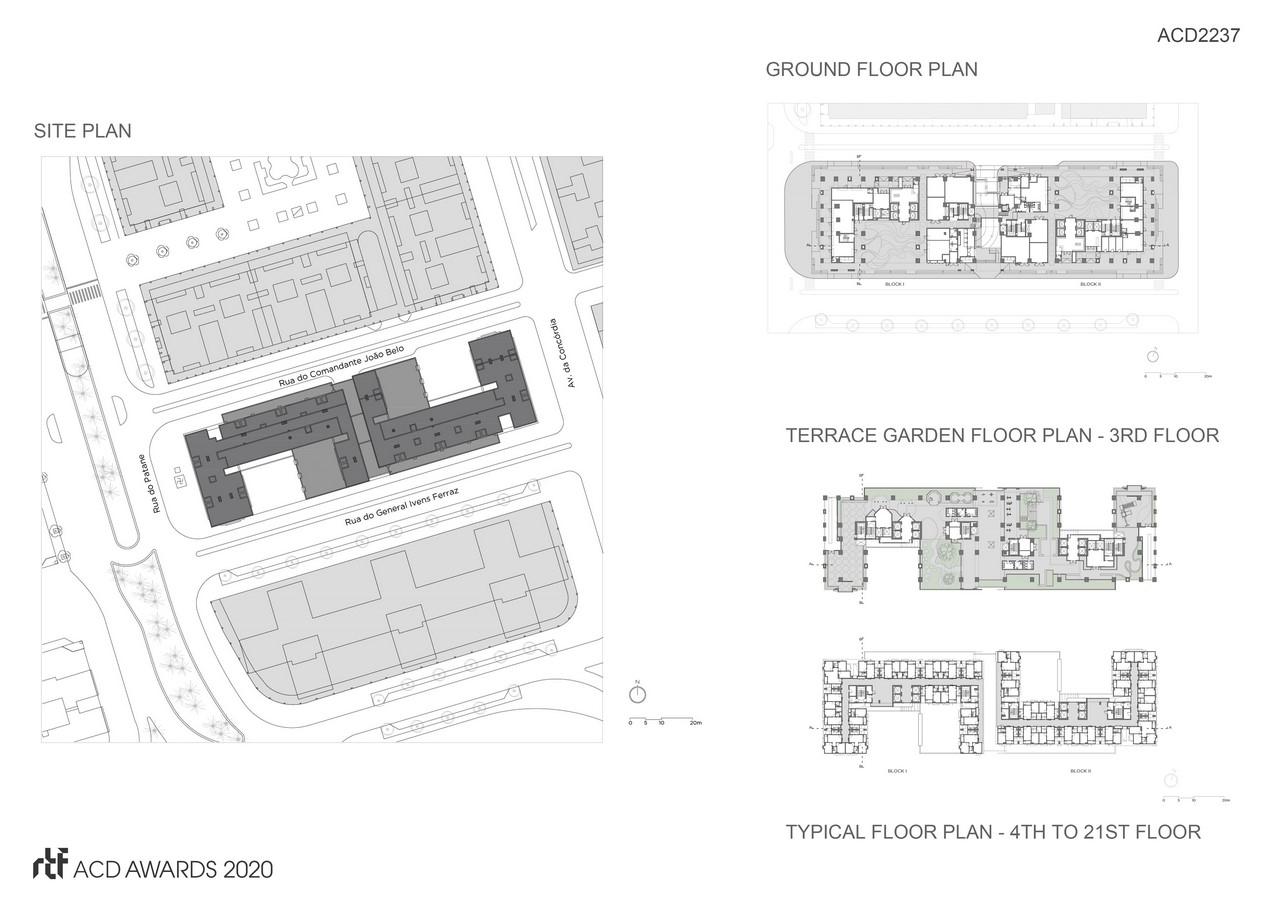 We believe that public space can be understood as an accident in the city creating phenomena of identity and belonging. We designed each of the two blocks around an open courtyard like a sudden enlargement of the walkway.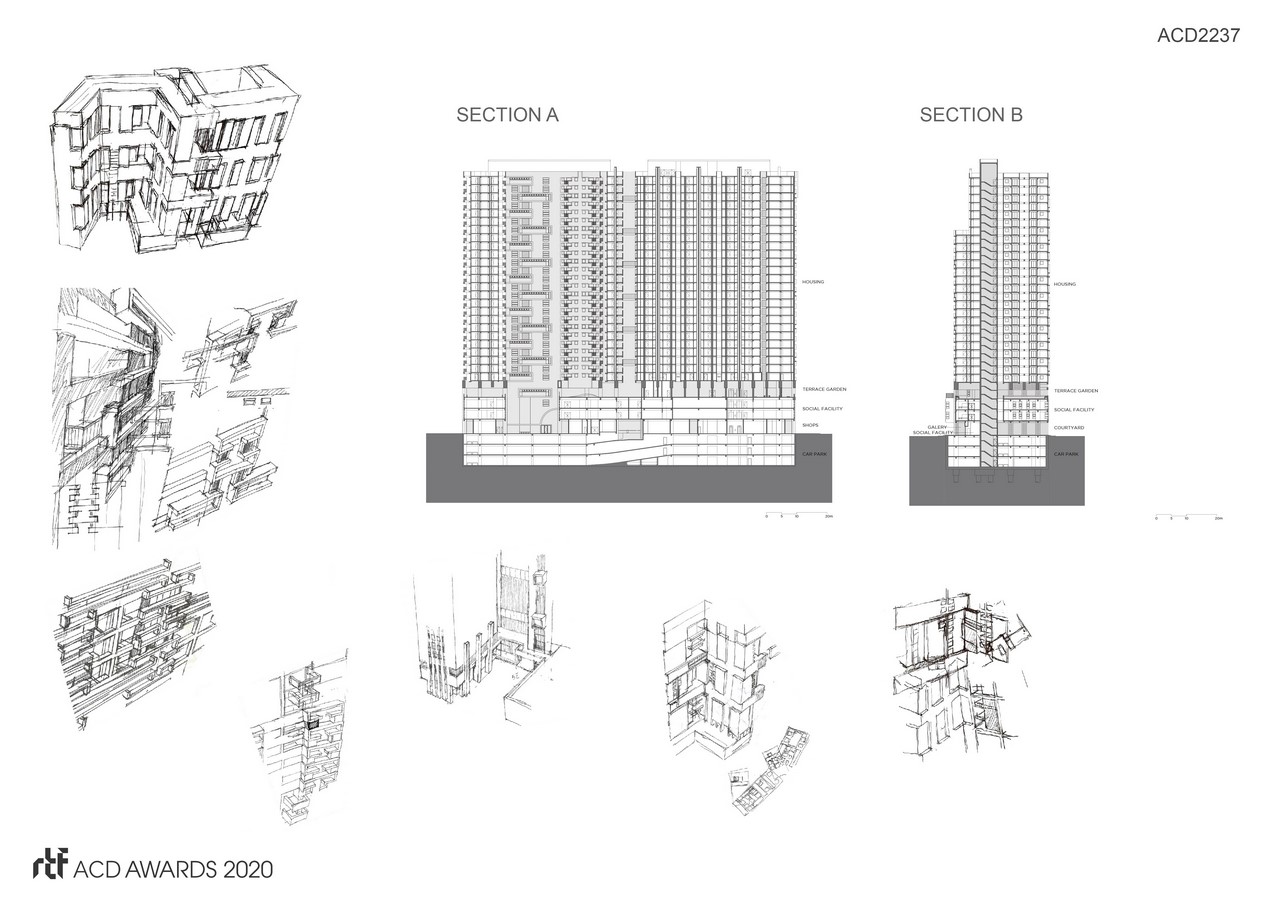 These courtyards are then connected to a series of circulations – integrating the entrances to the housing, social facilities and shops – forming a web of movements at ground floor between the block and the surrounding road system, thus de-materializing the static form of the podium block.