ARX is located in Colima, a street in the neighborhood Roma with extraordinary activity of commercial spaces, restaurants, night life and parks. An active context in constant change is the perfect setting for this building of suites where visitors from all over the world can take advantage of one of the most energetic areas of México City.
Rethinking The Future Awards 2022
First Award | Housing (over 5 floors) (Concept)
Project Name: ARX COLIMA
Studio Name: ARCHETONIC
Design Team:
Architectural project: Jacobo Micha Mizrahi + Alan Micha Balas + Jaime Micha Balas.
Collaborators:
Design: Ernesto Rossell Zanotelli, Jessica Steiner Durán, Desirée Gómez Córdoba, Victor Penhos Mougrabi and Isaac Penhos Mougrabi.
Area: 3,750 m2
Year: 2021
Location: Roma, CDMX.
Construction: Archetonic + PHIA.
Consultants:
Installations: DIMarq
Structural Engineering: Ing. Carlos Álvarez Pelaez.
Photography Credits: Onnis Luque and Arturo Chavez.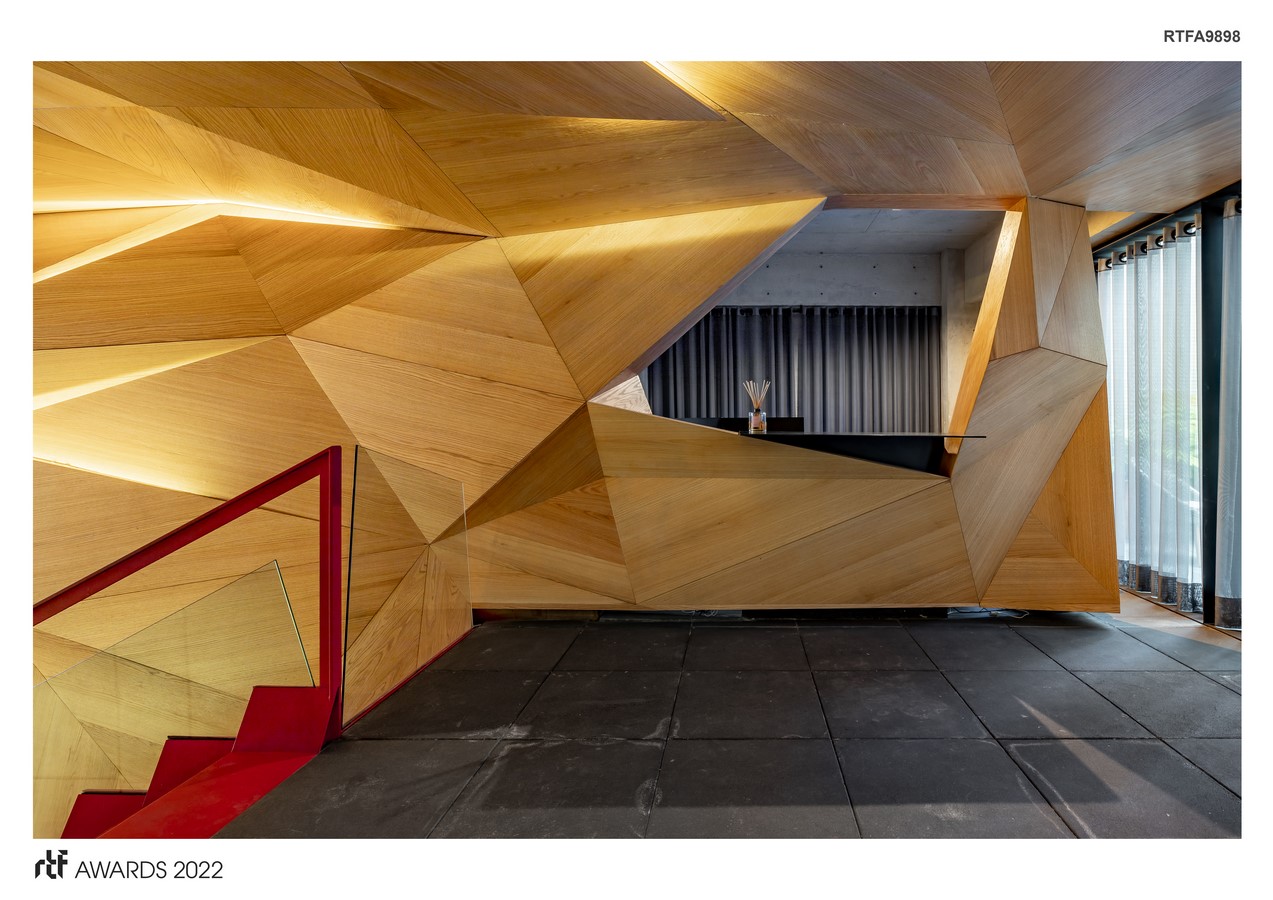 The project is constituted by two volumes divided by central courtyards that guarantee the entry of natural illumination and ventilation to every unit. The vertical circulations occur in the core of the Project, connecting every space designed for coexistence and recreation in exteriors and interiors.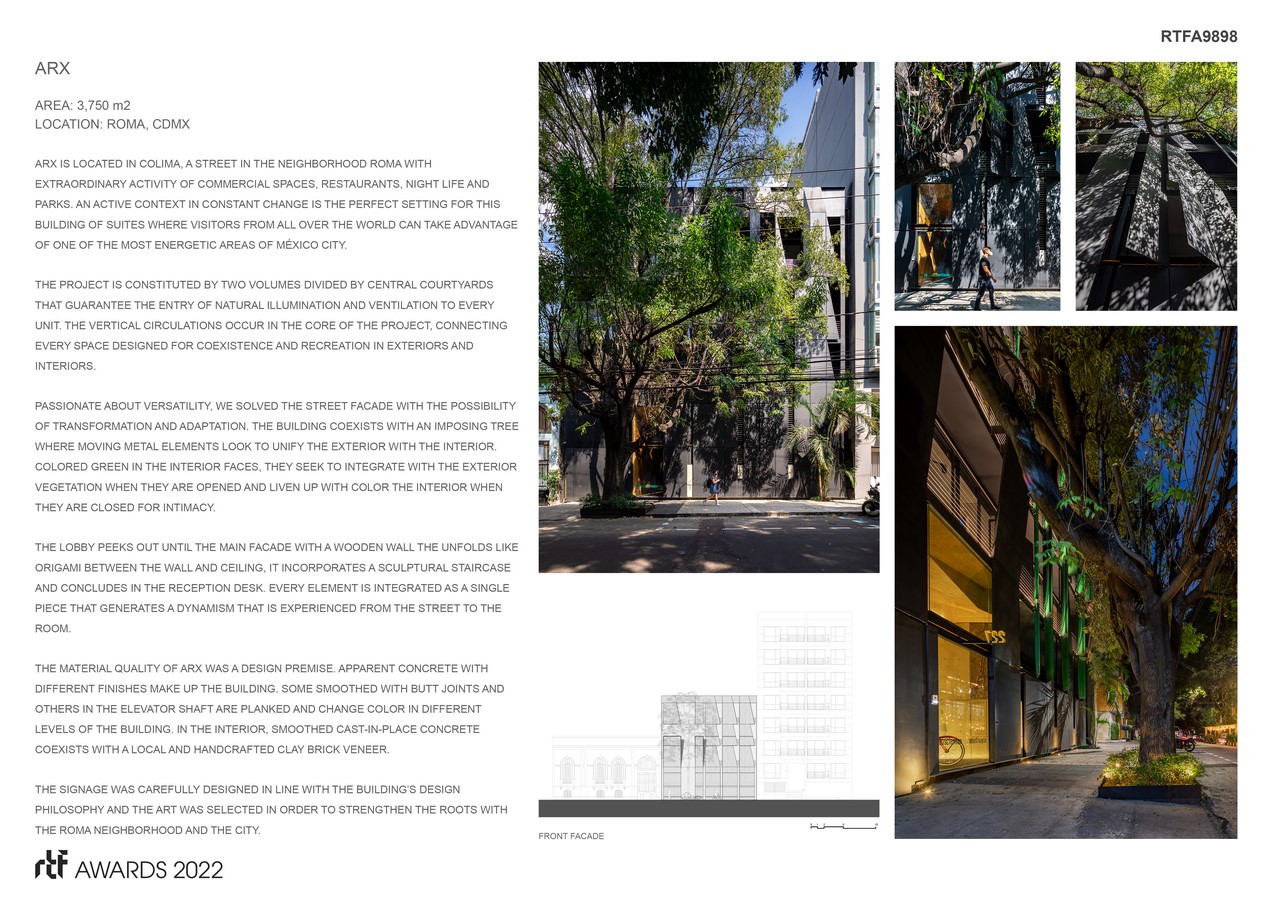 Passionate about versatility, we solved the street facade with the possibility of transformation and adaptation. The building coexists with an imposing tree where moving metal elements look to unify the exterior with the interior. Colored green in the interior faces, they seek to integrate with the exterior vegetation when they are opened and liven up with color the interior when they are closed for intimacy.
The lobby peeks out until the main facade with a wooden wall the unfolds like origami between the wall and ceiling, it incorporates a sculptural staircase and concludes in the reception desk. Every element is integrated as a single piece that generates a dynamism that is experienced from the street to the room.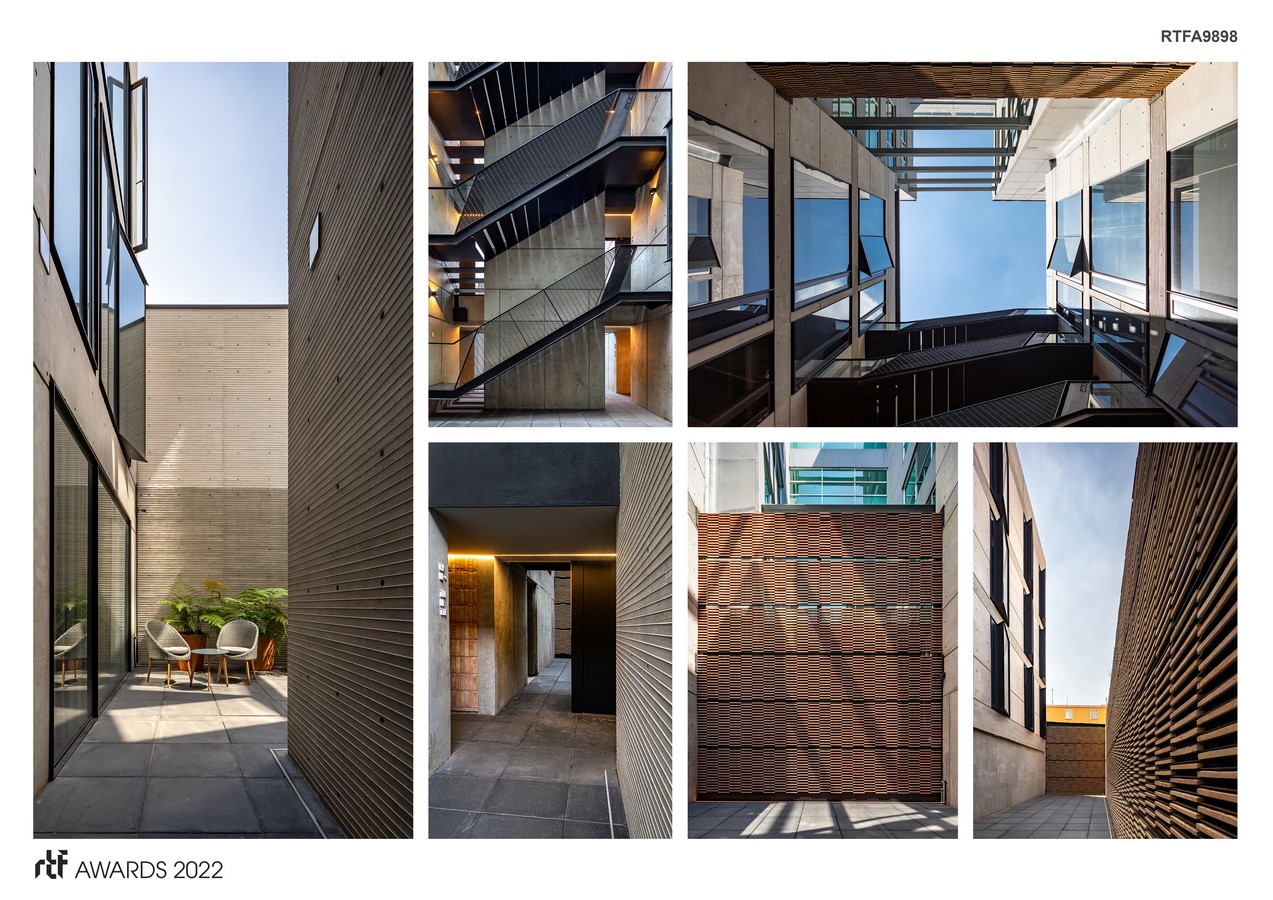 The material quality of ARX was a design premise. Apparent concrete with different finishes make up the building. Some smoothed with butt joints and others in the elevator shaft are planked and change color in different levels of the building. In the interior, smoothed cast-in-place concrete coexists with a local and handcrafted clay brick veneer.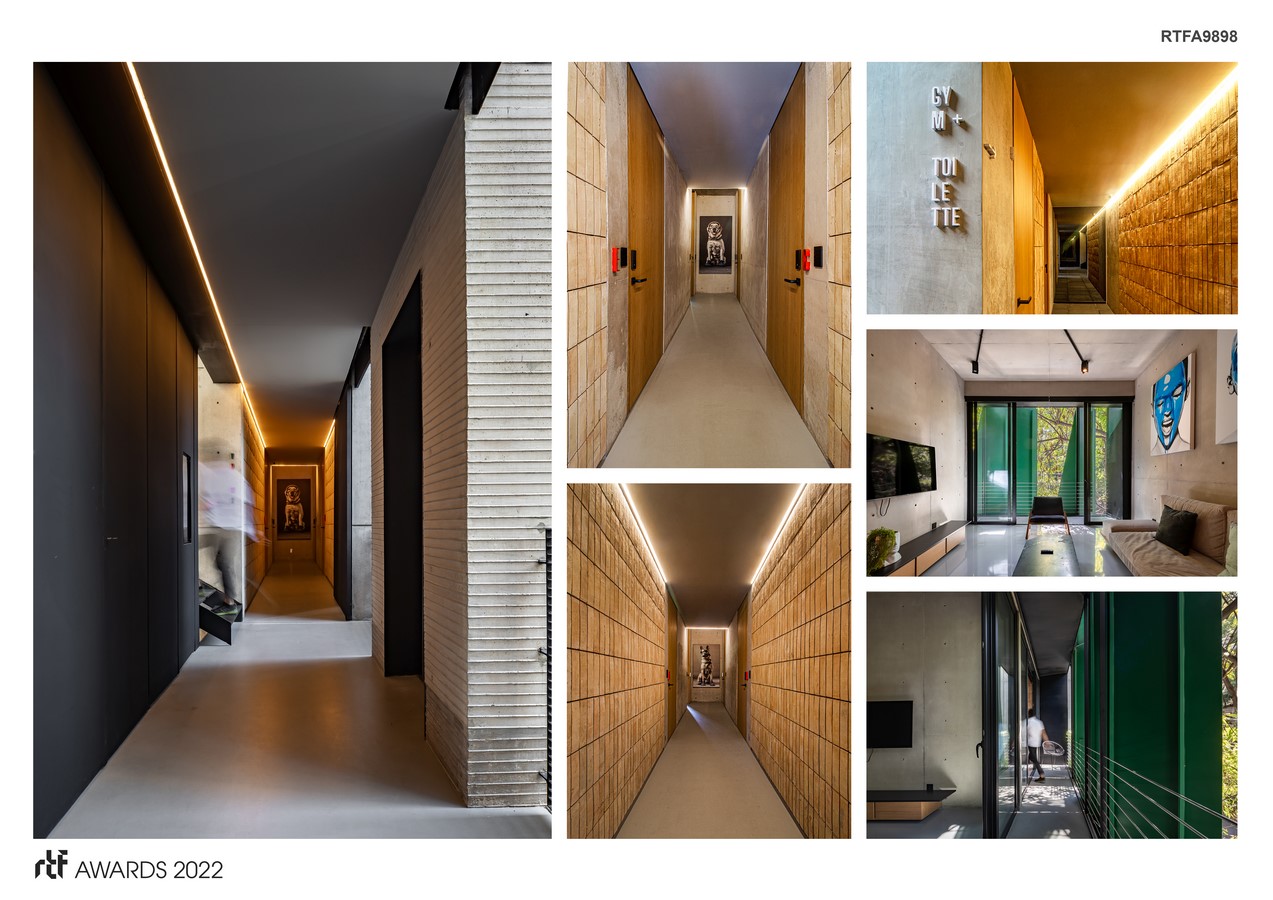 The signage was carefully designed in line with the building's design philosophy and the art was selected in order to strengthen the roots with the Roma neighborhood and the city.