Yorkville – The Ring is the first development in Hongkong Land's new retail series after the same name, 'The Ring'.
Located in the Jinzhou Business District, within the Liangjiang New Area, Yorkville – The Ring is being developed in the residential centre of the city. The retail-led destination is situated next to Yorkville, the high-end residential development also by Hongkong Land, which borders the Zhaomushan Forest Park.
Architecture, Construction & Design Awards 2020
Second Award |  Interiors Retail (Concept)
Project Name: Yorkville – The Ring
Studio Name: Lead8
Design Team: Lead8 Design Team
Area: 154,000sqm
Year: 2021
Location: Chongqing, China
Consultants: NA
Photography Credits: Lead8
Other Credits: NA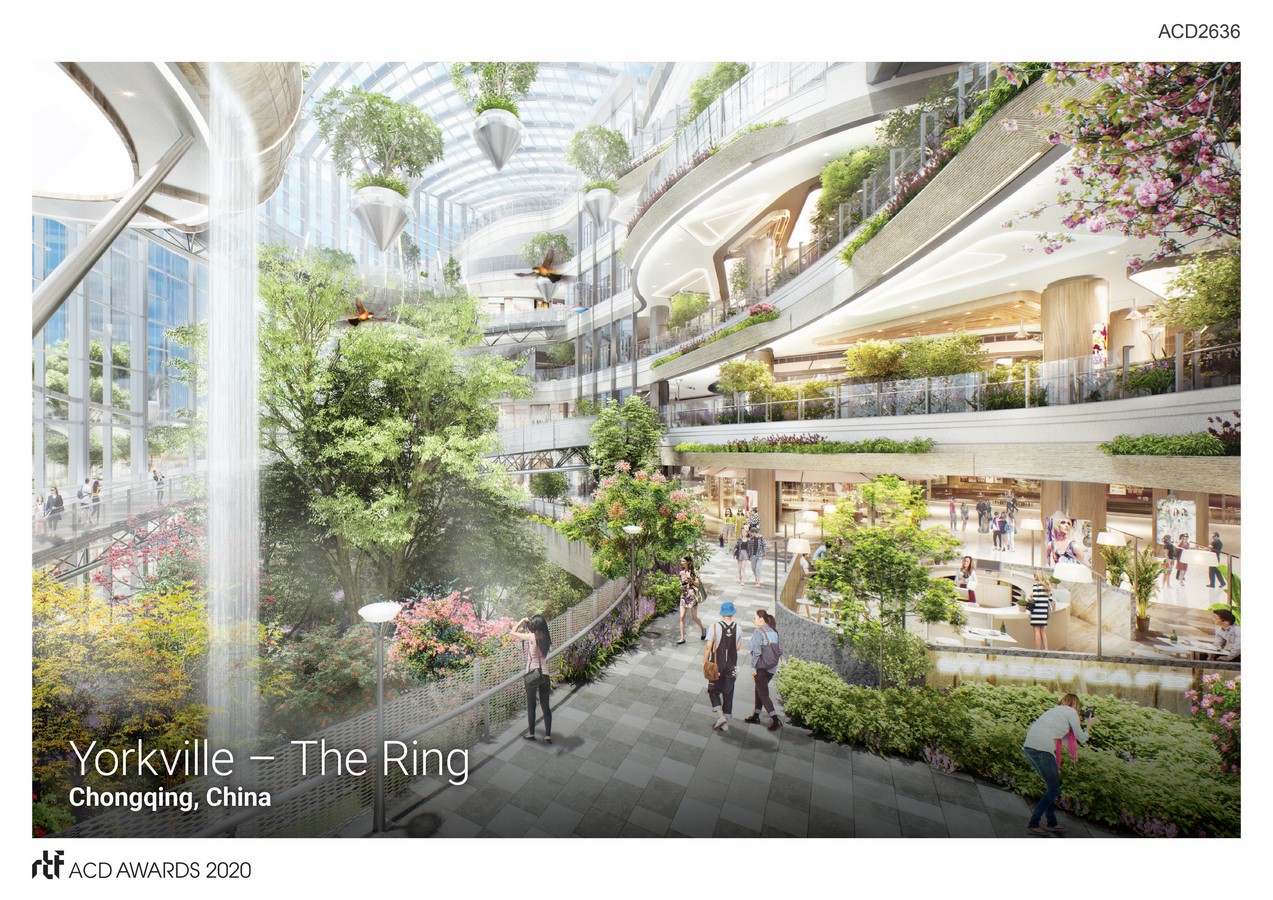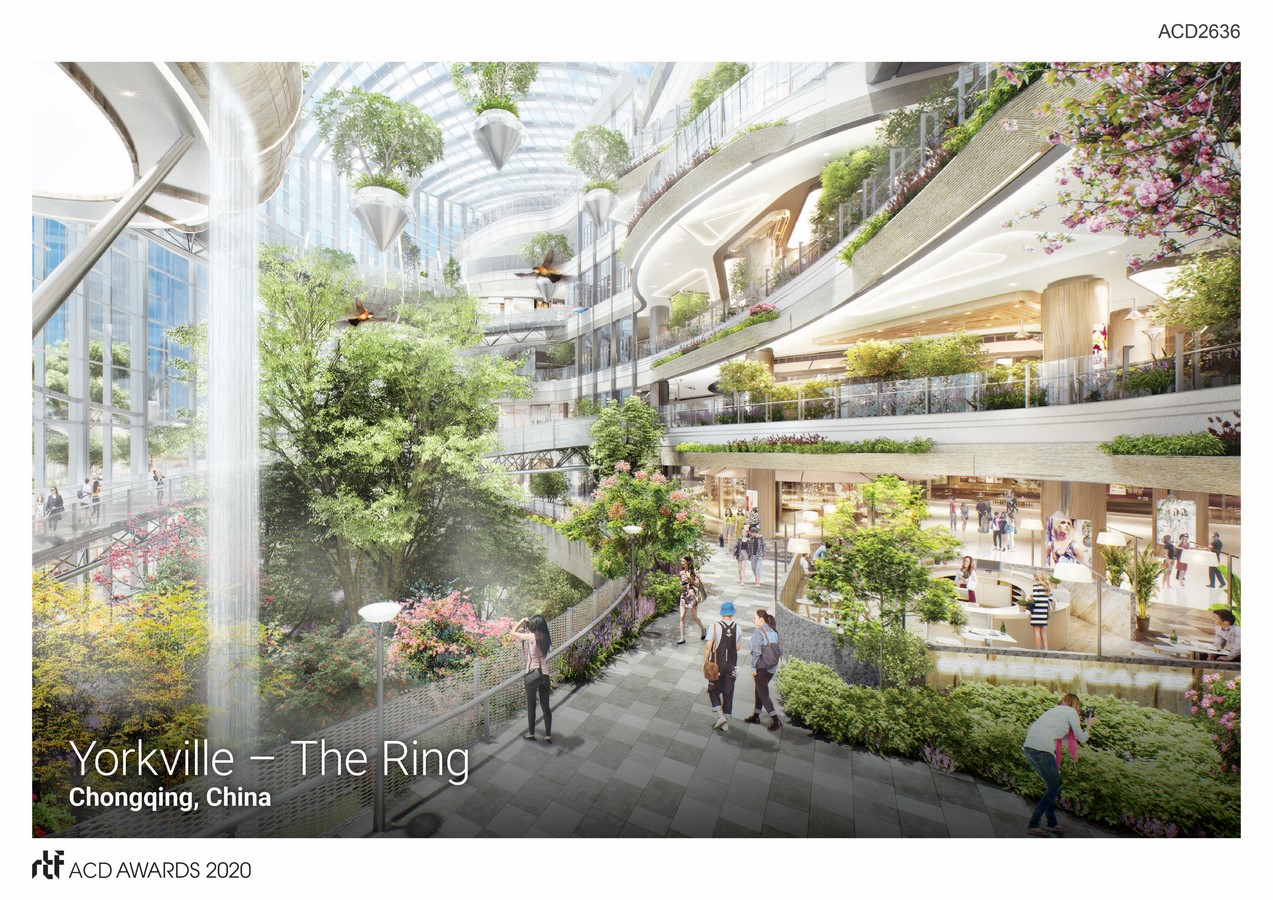 The scheme occupies a total of 430,000 sqm with approximately 154,000 sqm dedicated to the seven-level mall, 14,000 sqm to the retail street, 111,000 sqm to the super grade A office building and 6,000 sqm to the indoor botanic garden. Direct connections to Chongqing Metro Line 5 (completed) and Line 15 (still in planning), will offer convenient access across the entire city.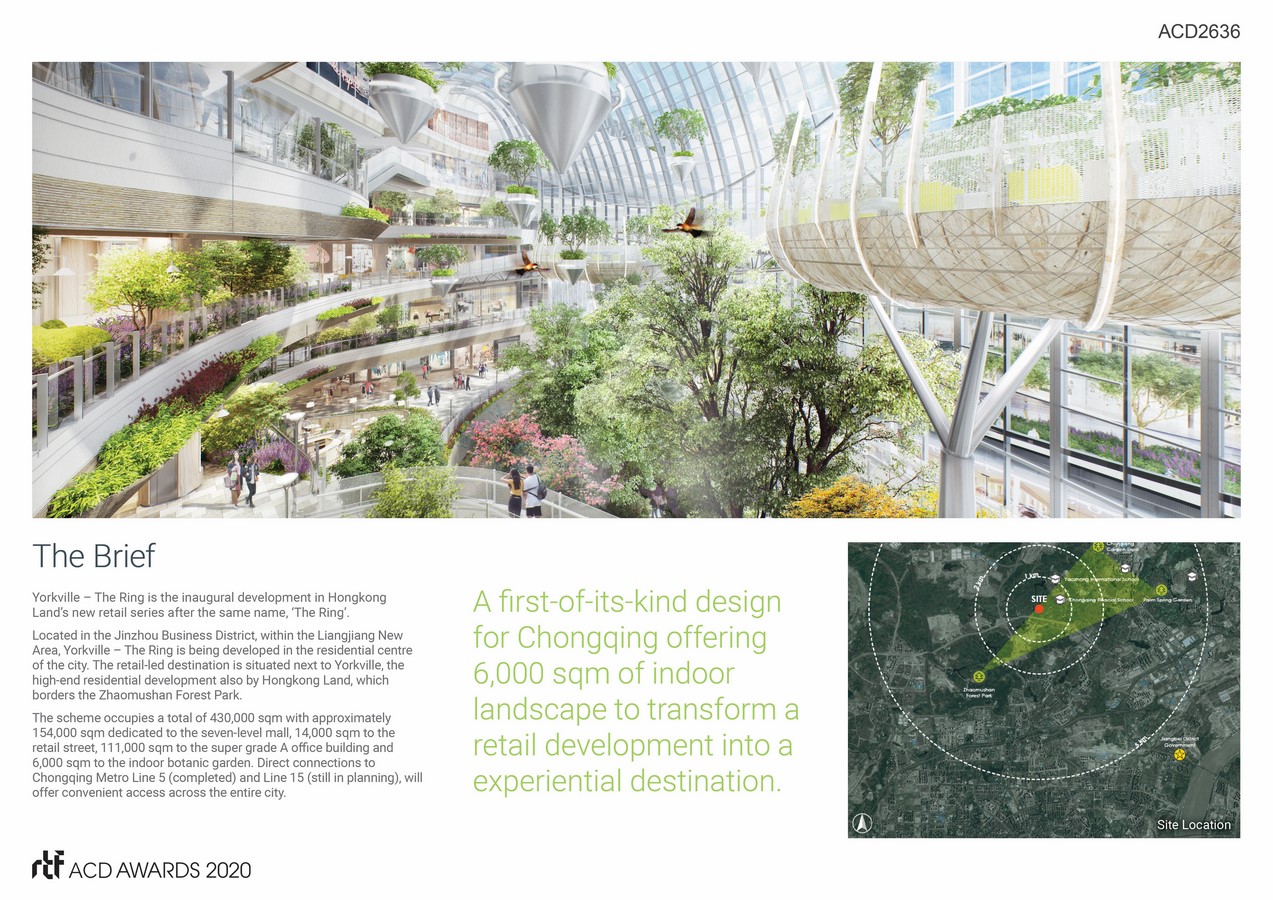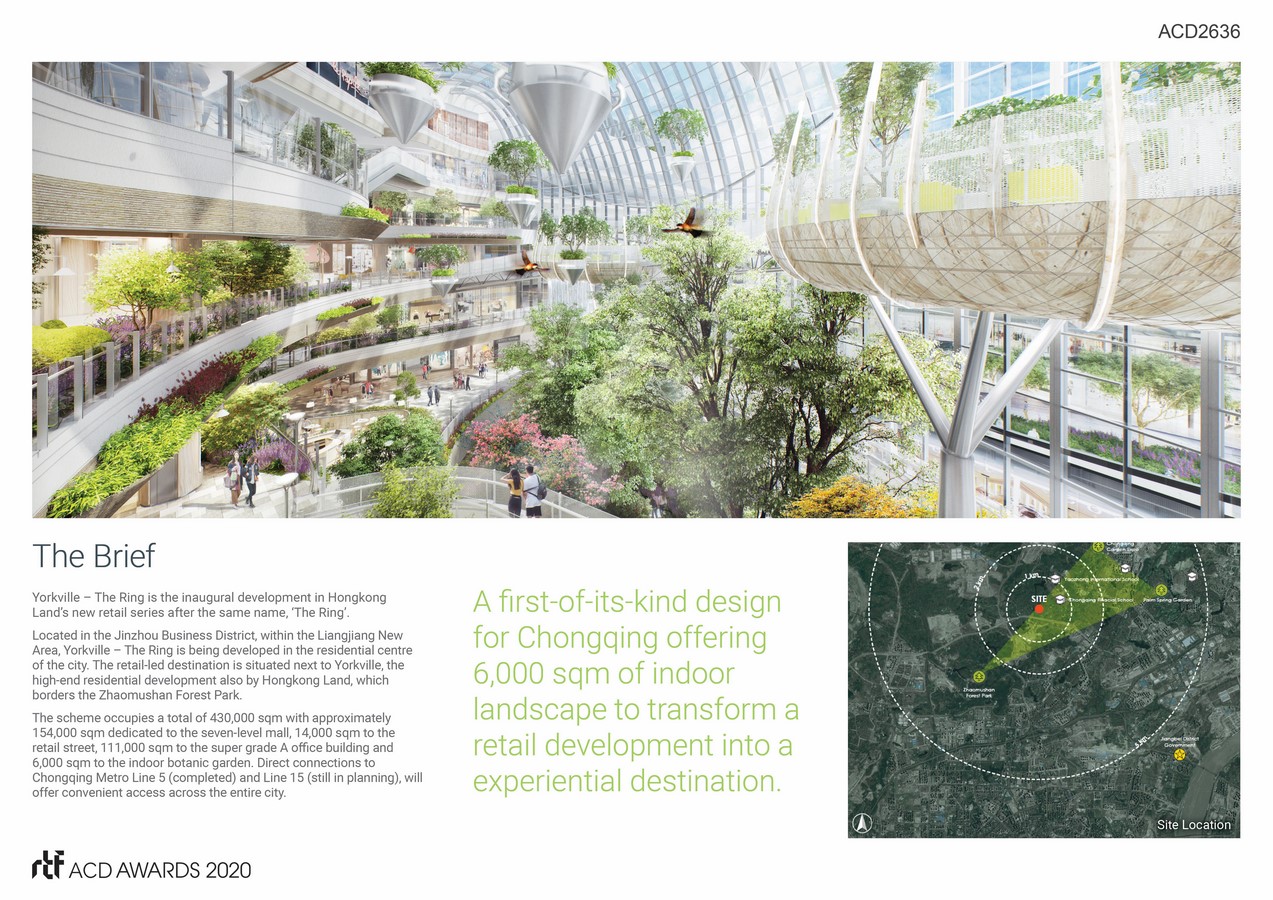 The mall is set to introduce new retail experiences for the industry and Chongqing. The development comes to life with one of China's largest indoor botanic gardens, sports and culture themed interactive spaces, and a creative tenant mix, together providing first-of-their-kind attractions to the city.
Allowing visitors to feel as though they have walked into a rainforest, the indoor botanic garden will feature three distinct themes – the Soul Tree, the Aerial Forest and the Riverside Hills.
The garden has a 24-metre airborne waterfall that will nourish over 70,000 plants of over 300 different species. The natural atmosphere is blended into the main atrium to create continuous experience. Elevated ramps, public seating, tree house retail design and al fresco dining unite to create unique social experience and setting.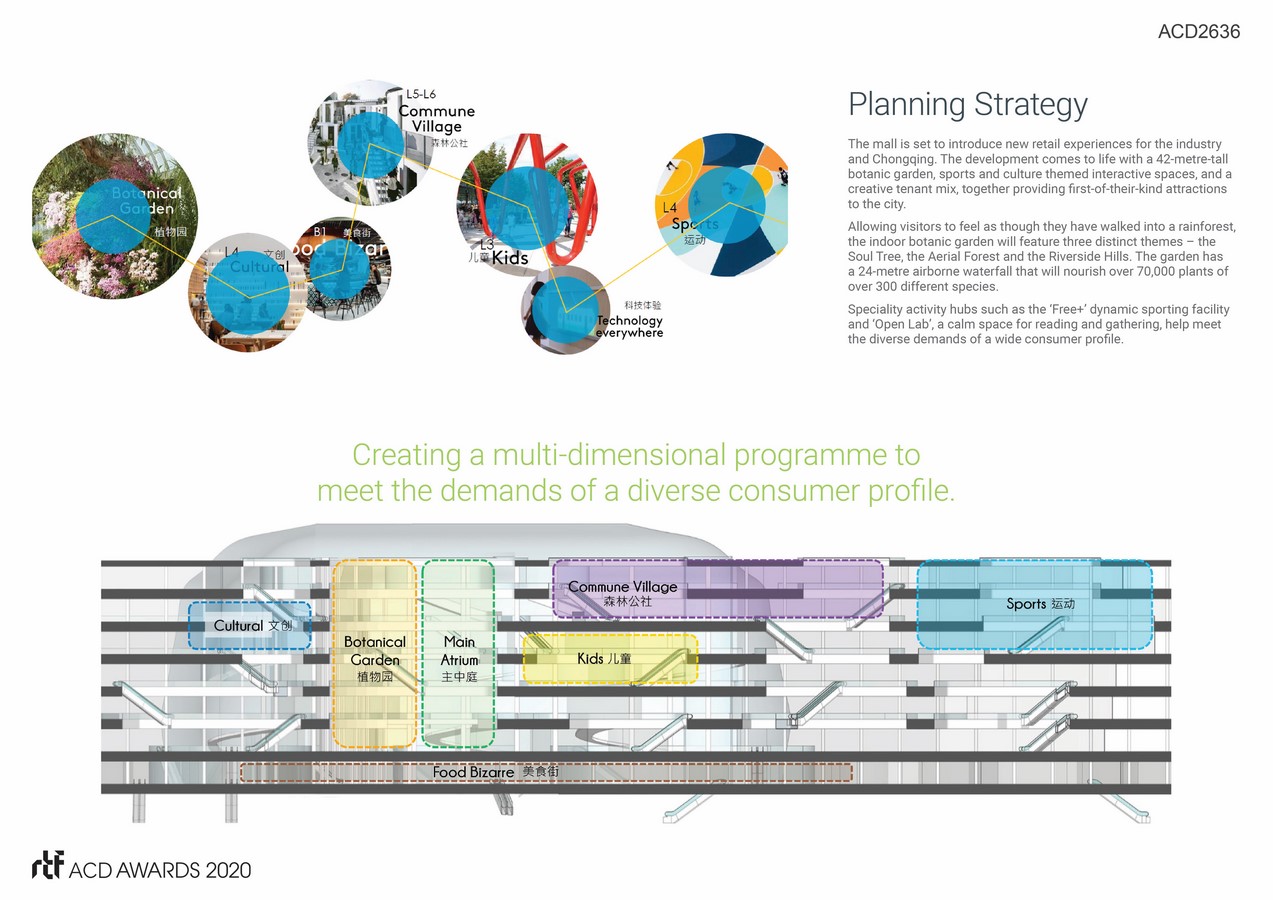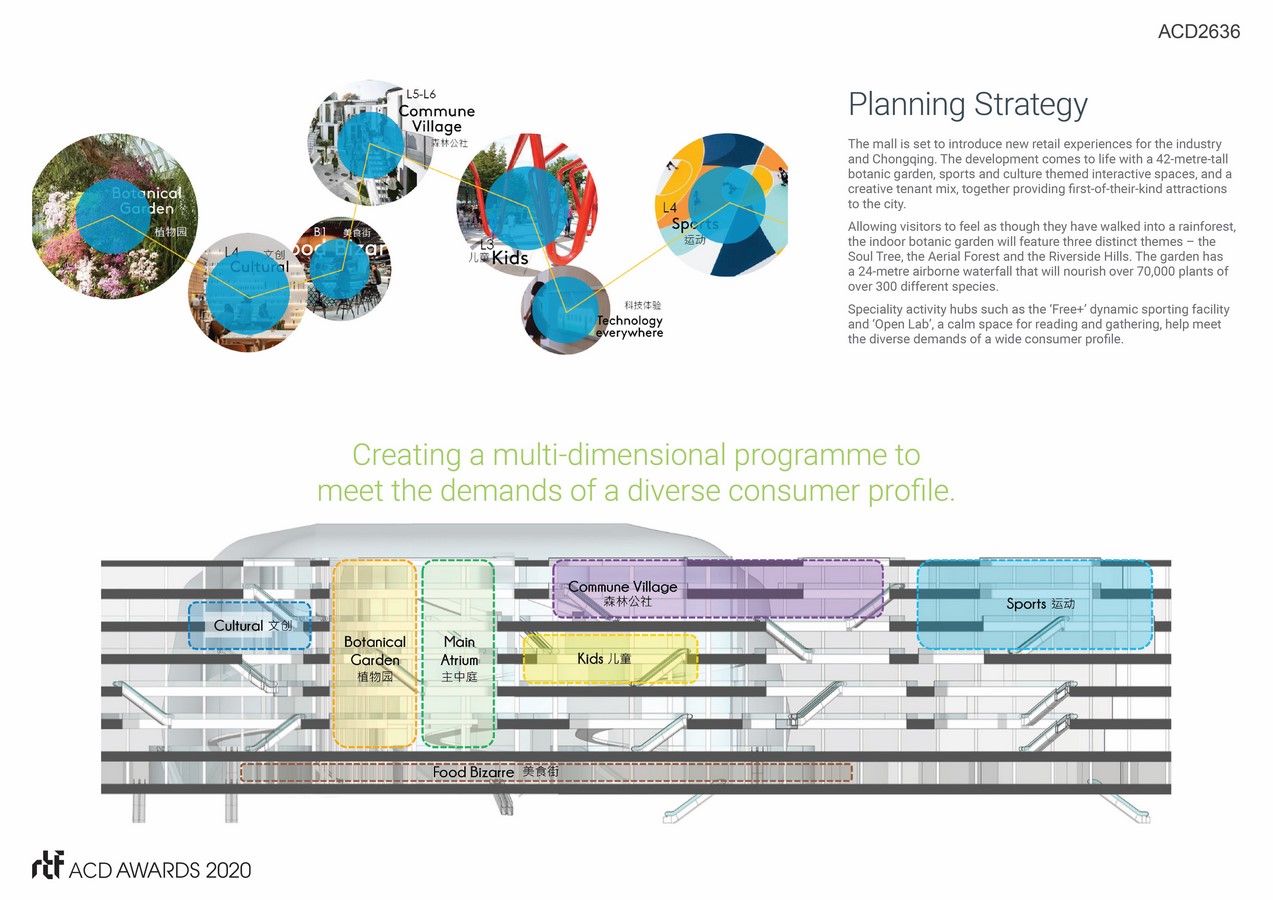 Offering an expansive leisure and active entertainment programmes, speciality activity hubs such as the 'Free+' dynamic sporting facility and 'Open Lab', a calm space for reading and gathering, help meet the diverse demands of a wide consumer profile.
The design combines organic nature and the joy of shopping to create an unprecedented destination for the city. It brings the beauty of nature, the joy of enriched social communication and the entertaining of retail and dining together with a new intelligent commercial system that encourages customers to enjoy healthy and diversified lifestyles.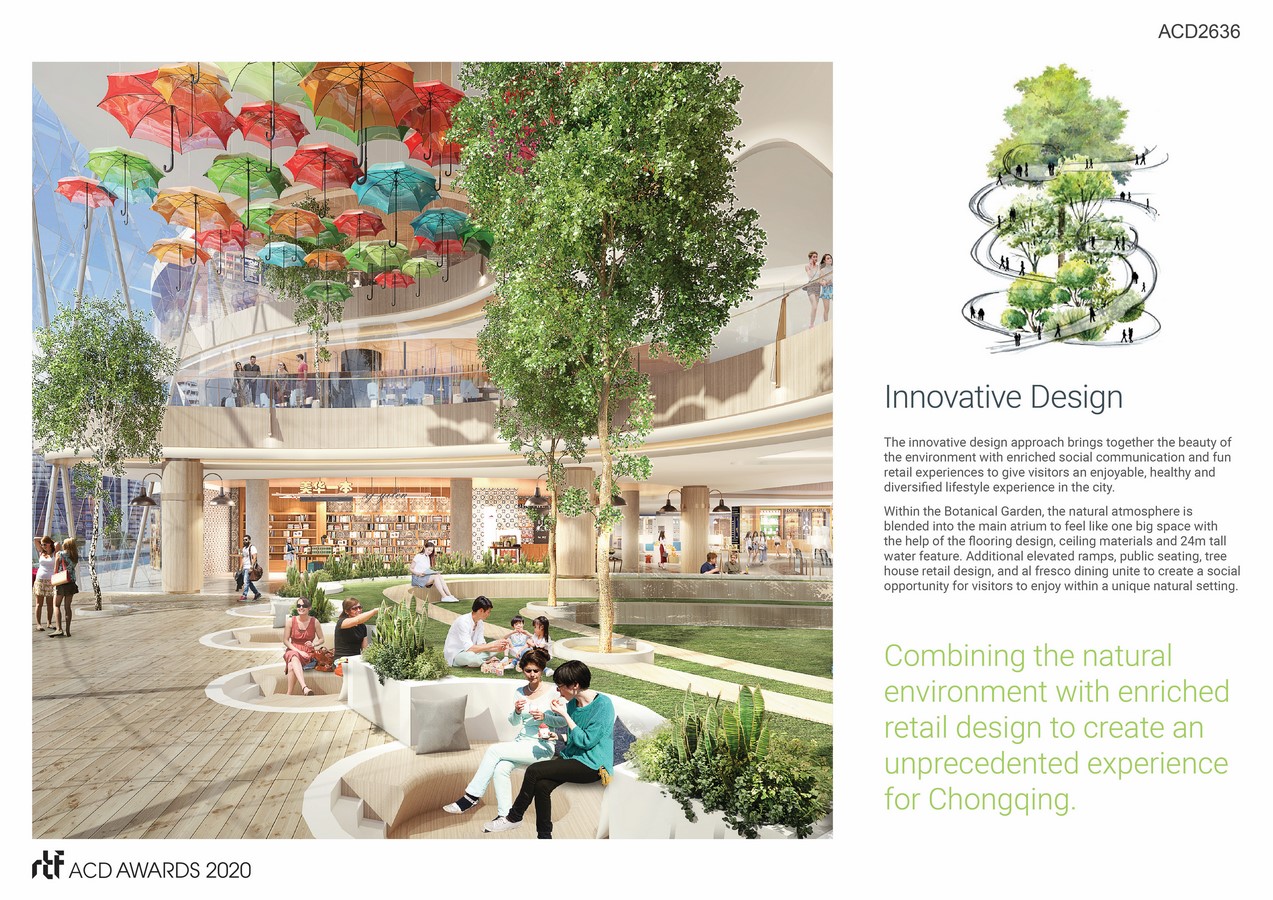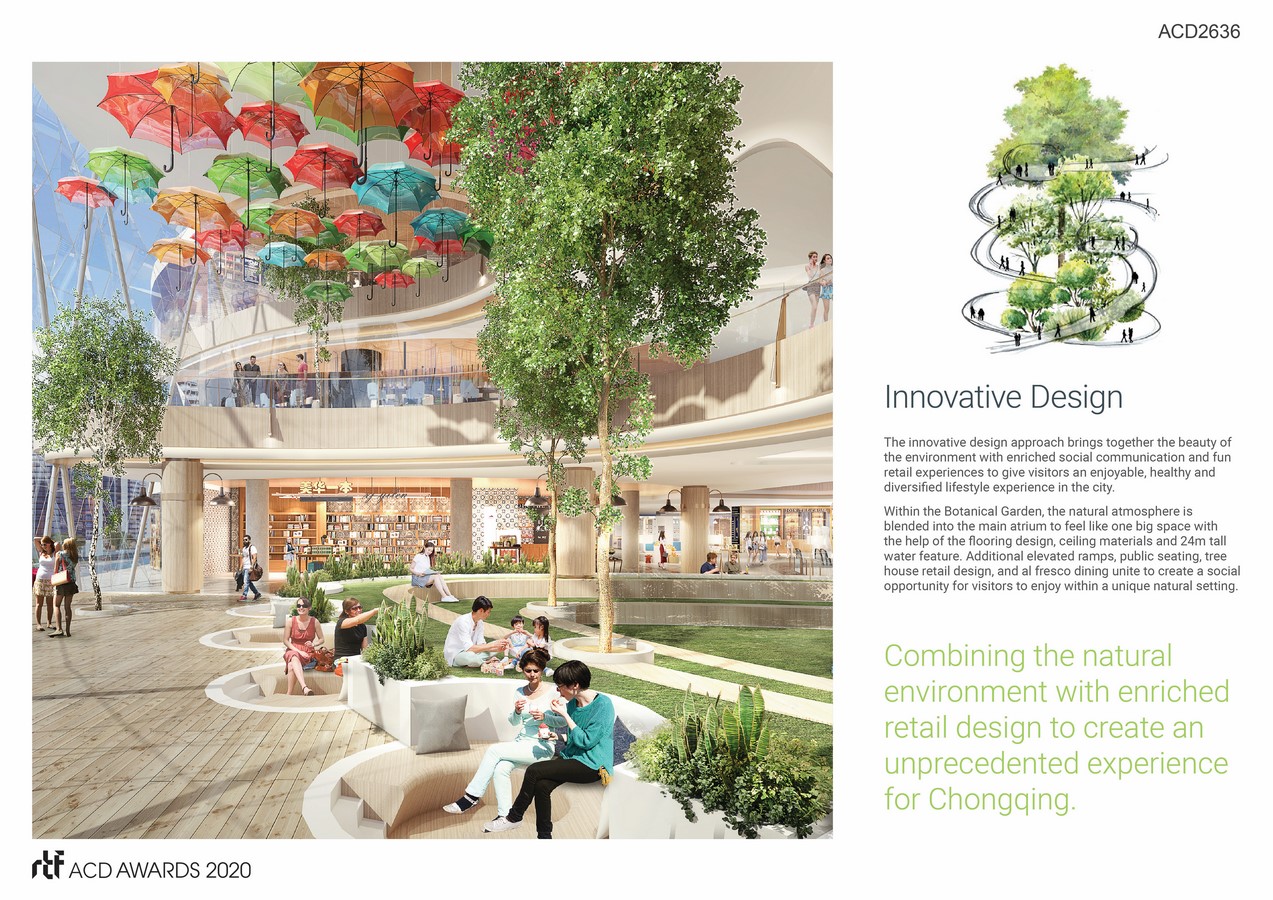 With one of China's largest indoor botanic gardens at the heart of its design, this development is poised to transform the retail and lifestyle experience in Chongqing.