Encouraging the design aspiring minds
Rethinking the Future Student's awards is an initiative to acknowledge the innovative design ideas conceptualized by students for their under and post graduate projects. We aim to provide a platform to these avant-grade ideologies, that are relevant and yet predominantly innovative in their design approach.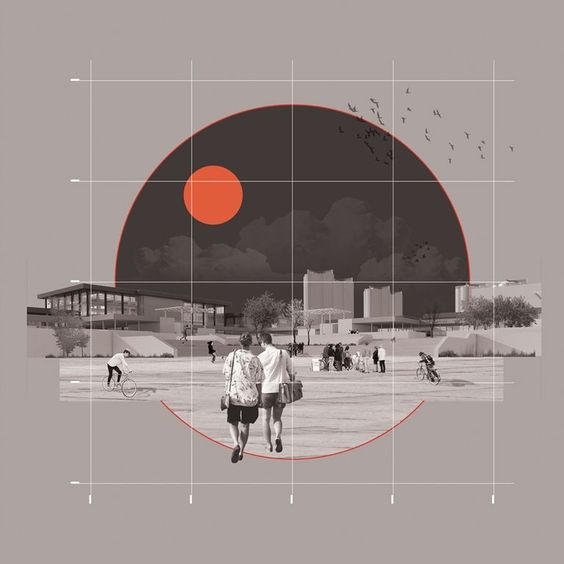 RTF Awards invites Students and Young graduates from across the world to submit their Concept Projects in RTF Education Awards.
Who is it for?
It is a completely open for Graduate / Post Graduate Students and Young Professionals, befitting the required criteria:
1. The participating candidates must have graduated or done masters in 2017 and/or later.
2. The candidates must be students/ recent degree holders of B.Arch/ B.Des or M.Arch/M.Des only.
3. The submitted project can be either a Studio Project/ Bachelors thesis or a Master's thesis, depending upon the category the candidate wishes to participate in.
Previous Winners in Rethinking The Future Awards include students from prestigious universities from around the world such as
MIT, Graduate School of Design - Harvard, University College of London, Politecnico di Milano, ETH Zurich, Tunghai University, Stanford University, Illinois Institute of Technology, Pratt Institute, Rhode Island School of Design, Aalto University, , School of Planning & Architecture, Aalto University and many more.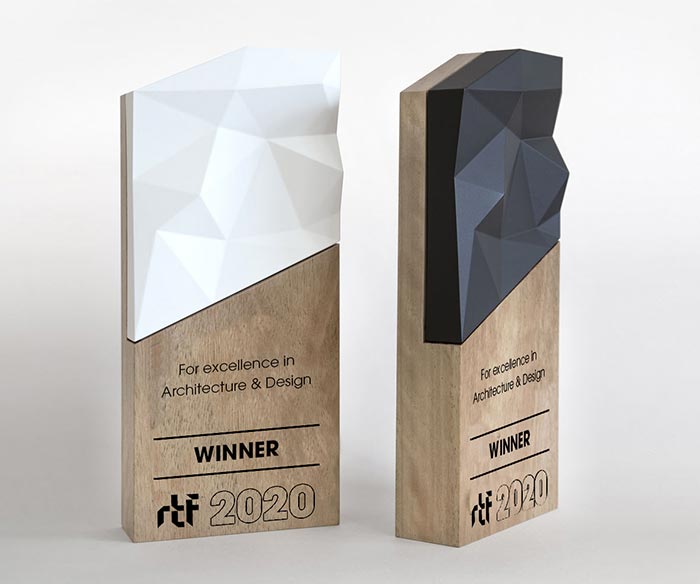 RTF Education Awards Trophy
Three projects in each category will be awarded, also depending on the Jury's Decision, Some projects will receive Honorable Mentions. For each category, RTF creates a newsletter to interested parties mainly consisting of design editors, curators, architects, designers, journalists, academics, marketers, reporters, editors, blog owners, columnists, product managers and developers, companies relevant to the particular categories.
The RTF Awards Book will be the world's best collection of projects featuring excellence and innovations by the winning entries of the RTF Awards 2020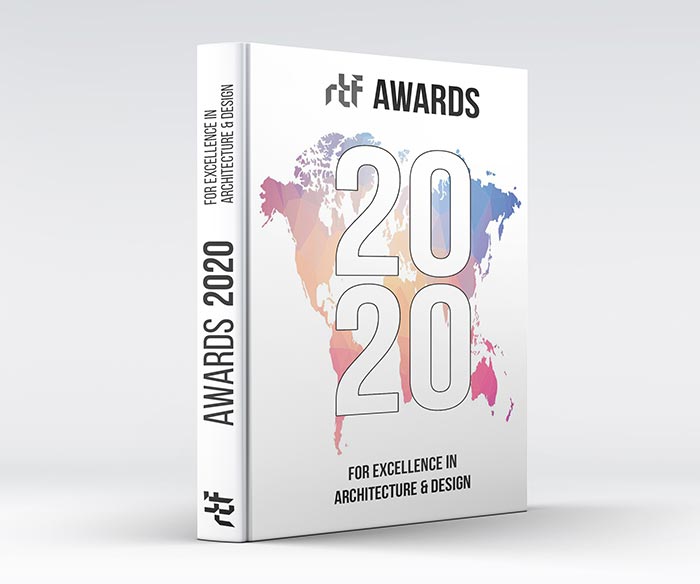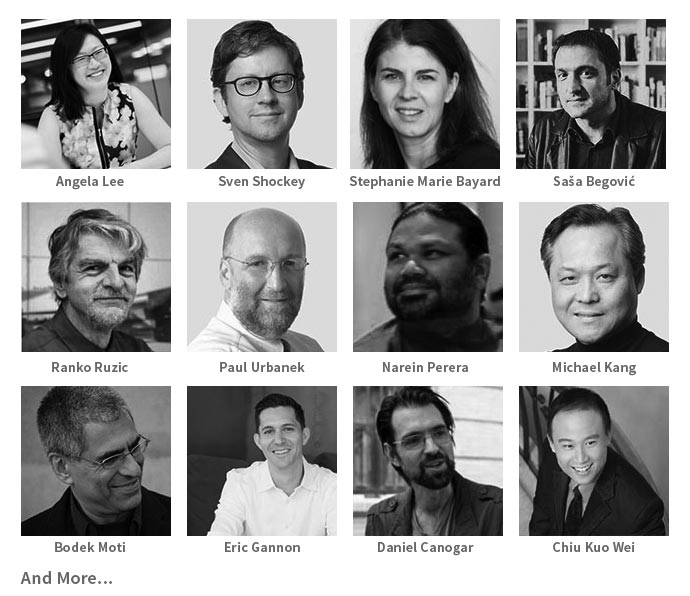 RTF Awards Jury Panel
Entries are carefully evaluated by an internationally influential jury panel composed of established scholars, esteemed professionals, prominent press members, creative design professionals and experienced entrepreneurs who devote great care and attention to details while voting each entry.
About Rethinking The Future
RTF provides an interactive platform of the highest standard, acknowledging the projects amongst creative and influential industry professionals.
Born out of the need to create 'Fresh Perspectives' on international trends in Architecture and Design, RTF is now a well-established platform that is the goto platform for millions of people around the World. RTF stirs discussions on contemporary issues in the field of Architecture and the radical approach required to deal with them.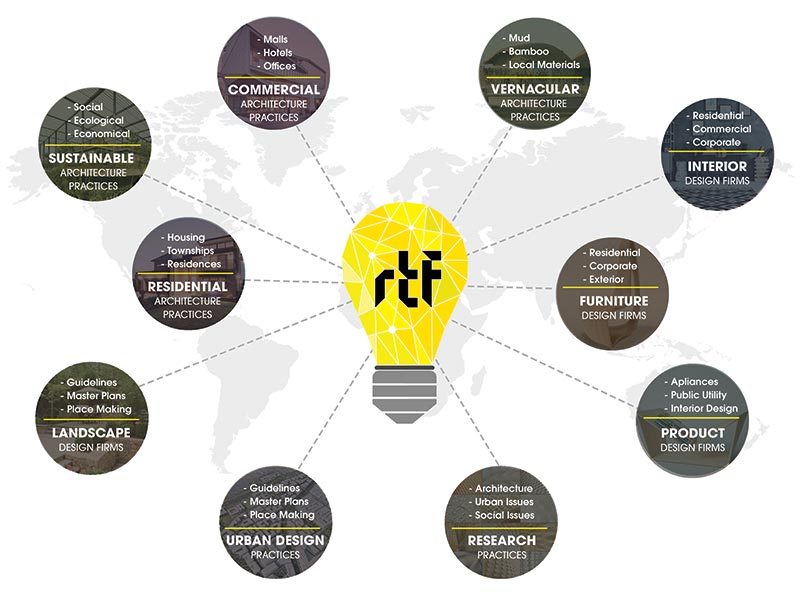 Chances flourish, however you can't win in the event that you don't enter.
In previous years, we've created one of the biggest award programs for architects and designers across the globe in the field of innovative designs.