Inviting outstanding works in the field of Architecture and Design
Rethinking The Future Awards program aims to bring exceptional works in the field of Architecture the prestige they deserve. The objective of these awards is to raise awareness around the strategies Architects and Designers are employing to deal with the contemporary global challenges, and to bring the best of such projects into the light to inspire the next generation.
RTF Awards invites Architects and Interior Designers from across the World to submit their Built/ Concept Projects.
Rethinking The Future Awards are one of the most Renowned Awards in the field of Architecture and Design. Winning a RTF Award gives your clients and prospects the confidence they need to invest in your services.
Previous Winners in Rethinking The Future Awards include prestigious firms from around the world such as
Bjarke Ingels Group & Dialog, Perkins Eastman, Page, RTKL, AHR, Aecom, Henning Larsen, CAZA, DLR Group, Behnisch Architekten, UNstudio, HOK, Gensler, HKA, LMN Architects, LAN Architecture, WOW Architects, EYP Inc., Line and Space LLC, IDOM UK Ltd, Christopher Charles Benninger Architects, and BIOME.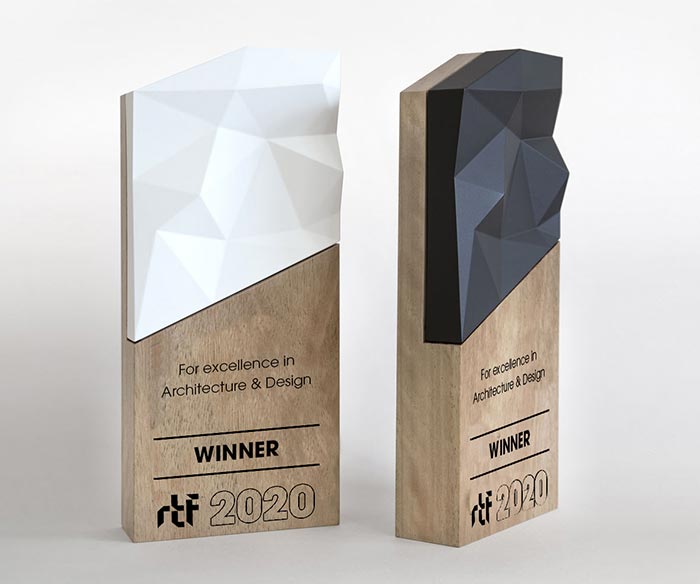 RTF Awards 2020
Trophy
Three projects in each category will be awarded, also depending on the Jury's Decision, Some projects will receive Honorable Mentions. For each category, RTF creates a newsletter to interested parties mainly consisting of design editors, curators, architects, designers, journalists, academics, marketers, reporters, editors, blog owners, columnists, product managers and developers, companies relevant to the particular categories.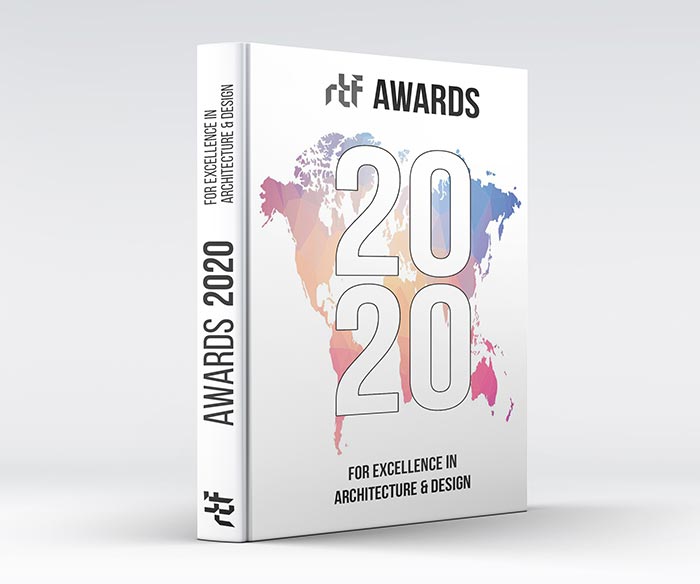 The RTF Awards Book
will be the world's best collection of projects featuring excellence and innovations by the winning entries of the RTF Awards 2020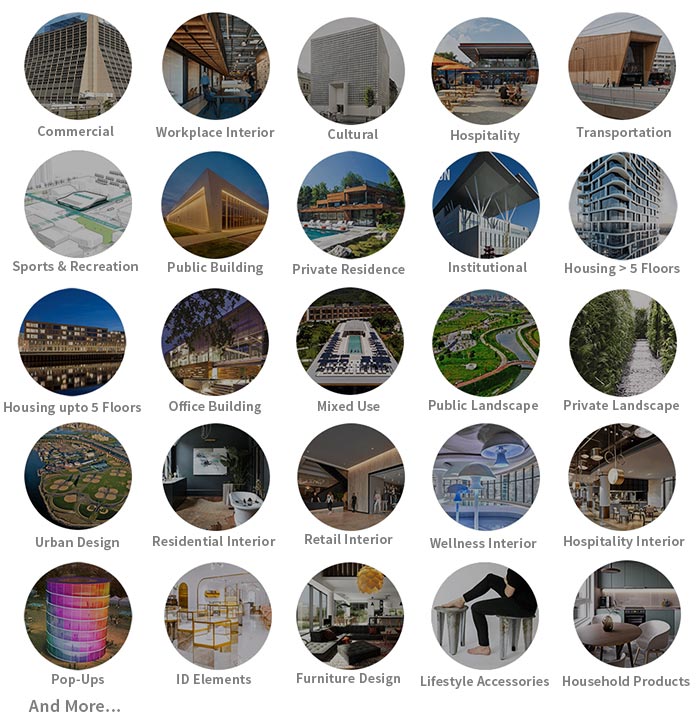 50+ Categories and
150+ Awards
Architecture works on a variety of scales so whether it''s a dwelling for a 1000 families or a bespoke lamp, if it's excellent and innovative, you can submit your project and assess your competence in the global architecture community.
RTF Awards 2020 offers more than 50 award categories, including concept and built categories under Architecture, Interior Design, Landscape Design, Urban Design and Product Design.
Previous Jury Members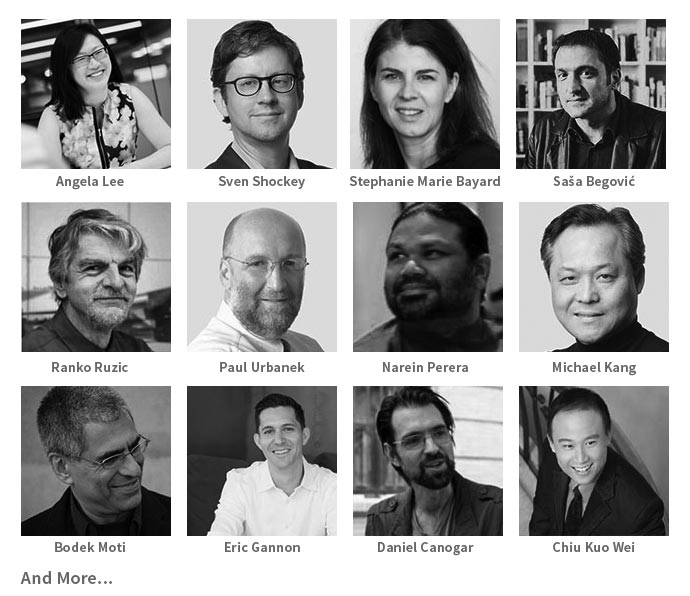 RTF Awards Jury Panel
Entries are carefully evaluated by an internationally influential jury panel composed of established scholars, esteemed professionals, prominent press members, creative design professionals and experienced entrepreneurs who devote great care and attention to details while voting each entry.
Award Details
Fee
Early Bird Registrations –    $250 150$
Standard Registrations until 31st December, 2019 –  $250
Late Registrations until 8th Feb 2020 –  $350
Schedule
Registration Begins. | 01st Sep, 2019
Last date of receiving queries. |  15 Nov, 2019
Last date for answering all queries. |  18 Nov, 2019
Registration Ends. |  08 Feb, 2020
Submission Deadline. |  08 Feb, 2020
Jury Meeting – Evaluation period begins. |  10 Feb, 2020
Winners Announcement. |  25 Feb, 2020
Submission Requirements
On completion of registration, you'll receive RTF Awards Submission Kit within 24 hours, which will include the submission guidelines, sheets template, and design brief template to be used as format for Award Entry.
Submissions may contain any or all of the following, i.e. text, diagrams, plans, sections, sketches, photographs, graphics, collage etc, in a combination without restrictions that can convey the visual summary of the design intent of the entrant comprehensively illustrating the:
(i)  Response to challenges outlined in the Brief.
(ii) The emergence of a unified and relevant image of Design
Submission must contain Design Brief (not more than 500 words) in a .doc template file provided on completion of the Awards Registration.
Max. of 6, A3 size sheets (420mm X 297mm), in horizontal format and submitted as digital, colored, high-resolution files, meant for printing in JPEG format to be composed in sheet template files provided to participants upon completion of registration.
Each submission must contain the 'Registration ID' provided by the RTF at the time of registration, this ID must be written in bold Arial font, 5 mm in height on the top right corner of each submission entry as mentioned in the sheets template provided upon registration of the project.
Submission must be free from any kinds of identifying marks, such as and including firm logos, the name of the participant.
The submissions will ONLY bear the Registration ID, given to an entrant after their successful registration, as a means of identification and any other identifying mark will make the entrant liable for disqualification.
Submit your project as .Zip Folder with Registration ID as the folder name and upload on our portal. ( Max Upload Size – 50 MB )
Eligibility
Open invitation for 'Rethinking The Future Awards 2020'.
Entries are invited from all the nations.
Projects submitted under Built Categories must be completed before October 2019 and after 2010. The projects submitted are considered by the author that submits the entry for the Award. Every violation of copyright will be punished with immediate disqualification.
Signing up at re-thinkingthefuture.com and participating in the awards, you are accepting the 'General Rules' and the 'Terms of Use' of re-thinkingthefuture.com.
The works reached out of time will be excluded.
It is absolutely prohibited the participation to the awards of a Jury member, a relative or a person or body connected professionally to the jury.
About Rethinking The Future
RTF provides an interactive platform of the highest standard, acknowledging the projects amongst creative and influential industry professionals.
Born out of the need to create 'Fresh Perspectives' on international trends in Architecture and Design, RTF is now a well-established platform that is the goto platform for millions of people around the World. RTF stirs discussions on contemporary issues in the field of Architecture and the radical approach required to deal with them.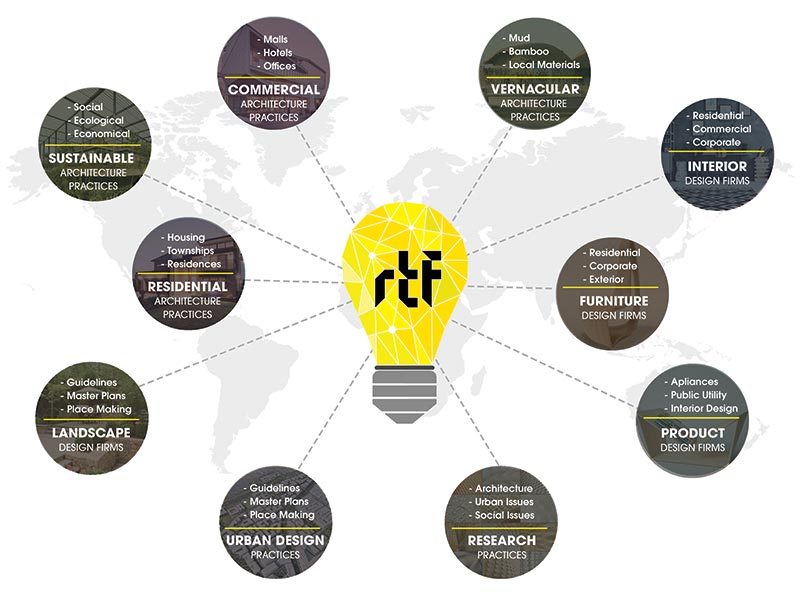 Chances flourish, however you can't win in the event that you don't enter.
In previous years, we've created one of the biggest award programs for architects and designers across the globe in the field of innovative designs.