VIRTUAL SKY is conceived as a synergy of fixed and fluid elements, a layering of form and light and of moments captured in real-time. Here, the beauty and changeability of the Oklahoma Sky is re-conceptualized through technology.
Rethinking The Future Awards 2022
First Award | Interior Design Elements (Built)
Project Name: Virtual Sky
Studio Name: Narduli Studio
Design Team:
Susan Narduli
Victor-Gomez Mustafa
Sebastian Peschiera
Vivek Sai
Yiye Lin
Paulina King
Ye Jiahao
Laure Michelon
Area:
Large Atrium: 87829 Cubic Feet
Small Atrium: 27793 Cubic Feet
Total LF: 80' x 120' x 40'
Year: 2021
Location: Oklahoma City Convention Center
Consultants:
5Ten Visuals: Product Design Engineering, Fabrication, Installation
Tommy Etkin: Custom Software Development
Mode Studios: Product Design Consultant
Photography Credits: Scott Vo Photography Narduli Studio
Other Credits:
OKC ARTS: Project Management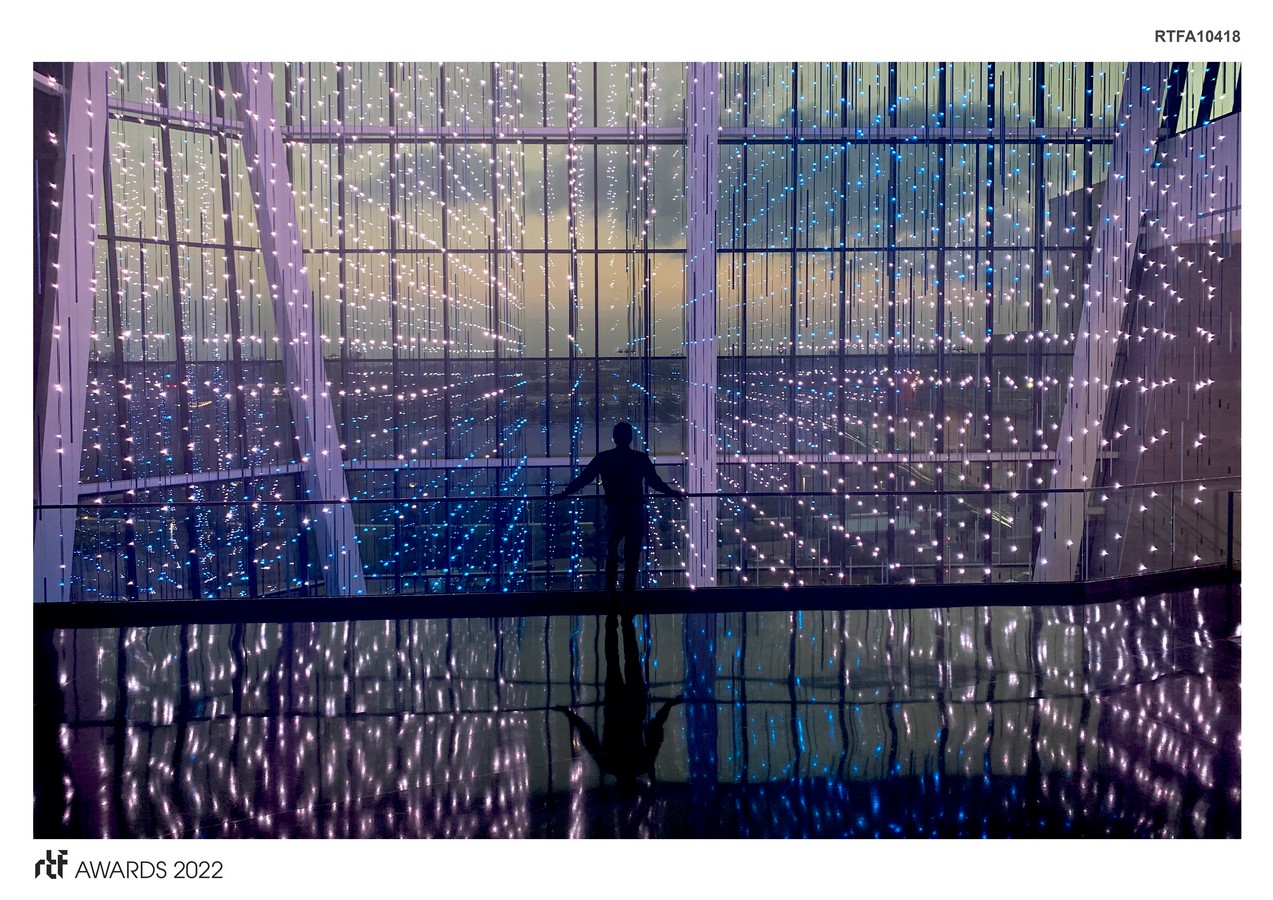 The suspended structure spans the two glass public atriums. Within each, anodized titanium forms create an environment inspired by the sky's movement. Their reflective surfaces respond to light and shadow from the surrounding environment. The palette evokes the subtle shifts of color one experiences throughout the day and throughout the season. Within this field of color, a grid of 60,000 points of light connected to a stream of Oklahoma City Data Portals trace weather patterns in realtime. Together, the suspended titanium and light structure creates an immersive visual experience, a digital simulacra that parallels the complexity of the ongoing natural phenomena of the vast, changeable, majestic sky that is so much a part of this city.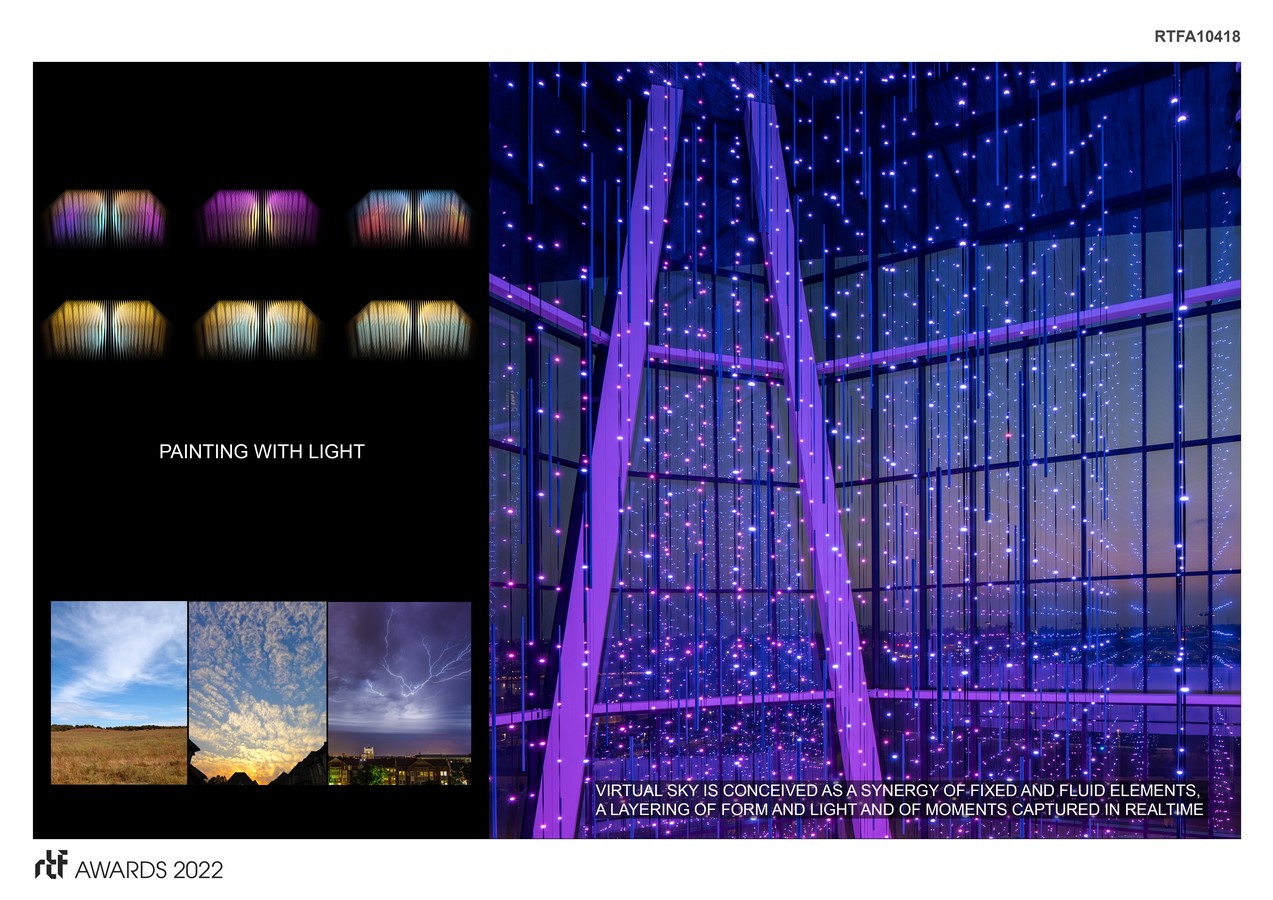 From the street, Virtual Sky plays with the ever-changing reflections of the Convention Center curtain wall. Inside, its colors and reflective surfaces bring the sky into the atriums and animate the public spaces. Like the building's glass atriums, its transparency invites the public in.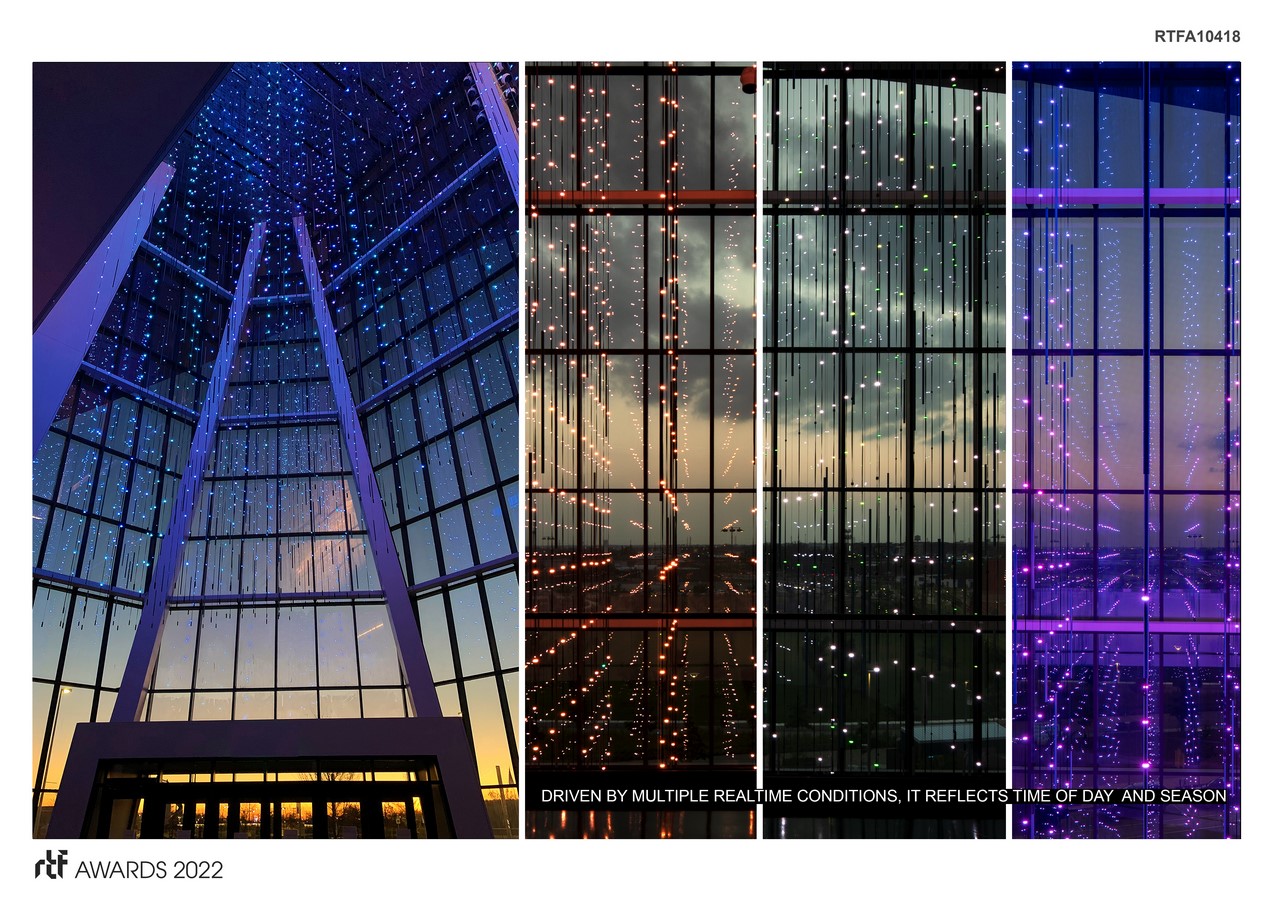 Virtual Sky evolves in tandem with the environment itself. As data is analyzed and translated into patterns of light, real-time shifts in movement and color reflect upon the natural world. These dynamic layers bring an immediacy to the work and the opportunity for public engagement and discovery that will grow and change over time. The elusive nature of the reflective titanium and dynamic light creates and ever-changing three dimensional color field as one's perspective shifts.
In the evening, the animated movement of color is experienced from within the Convention Center, from the downtown streetscape and from the large park beyond. The region's invisible layers of data become the means to activate the public spaces through the powerful and yet ephemeral language of light. This project seeks to give that shared experience a new expression, to create a new common language for this city on a plain under a vast sky.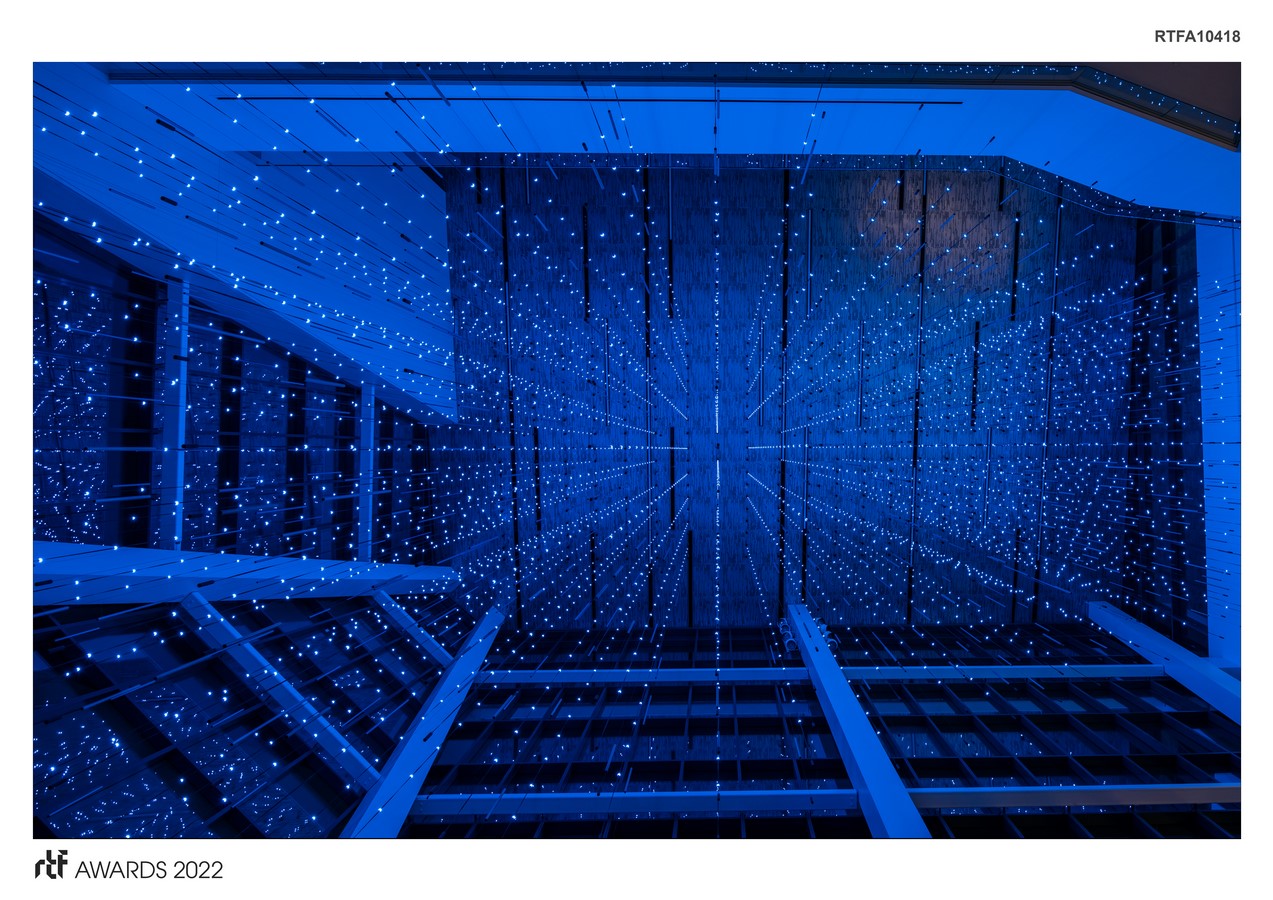 Virtual Sky can also be explored through its Augmented Reality app which gives the viewer an in-depth look of the installation and the climate data that drives it in real time.