Diwania is a temporary space to conduct different events for an advertising company, Art Direction. The project concept based on creating an event hub, Diwania, as a central pop-up structure of a cluster of similar small areas of company's different functions like, their marketing hup, management hub and operation hub.
Rethinking The Future Awards 2022
First Award | Pop-ups and Temporary (Concept)
Project Name: Diwania
Studio Name: Sana Alabdulwahed
Design Team: Sana Alabdulwahed
Area: 340 m2
Year: 2021
Location: Riyadh, Saudi Arabia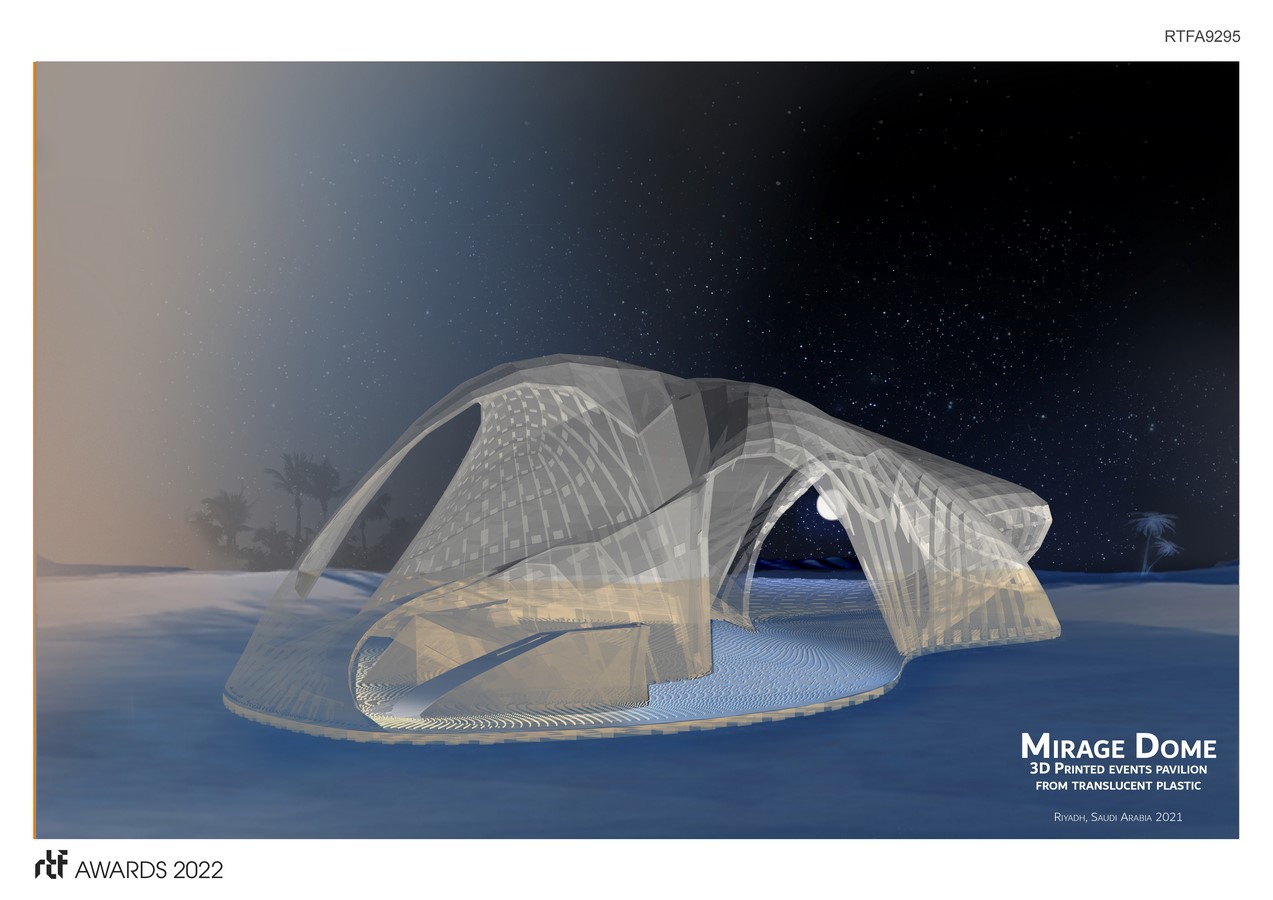 The services facilities are provided in a close by building provided by King Saud University. We decided alongside with our client to design the central event hub, thus leaving other hubs to be designed with a collaboration of department of Architecture. A series of digital design and fabrication, Introduction to parametric design and structure analysis/simulation  workshops will be given by our studio to spread knowledge and engage others to be involved in a democratic designing approach. To achieve a coherent design cluster, we established few criteria to follow: construction method, design software, machine and material.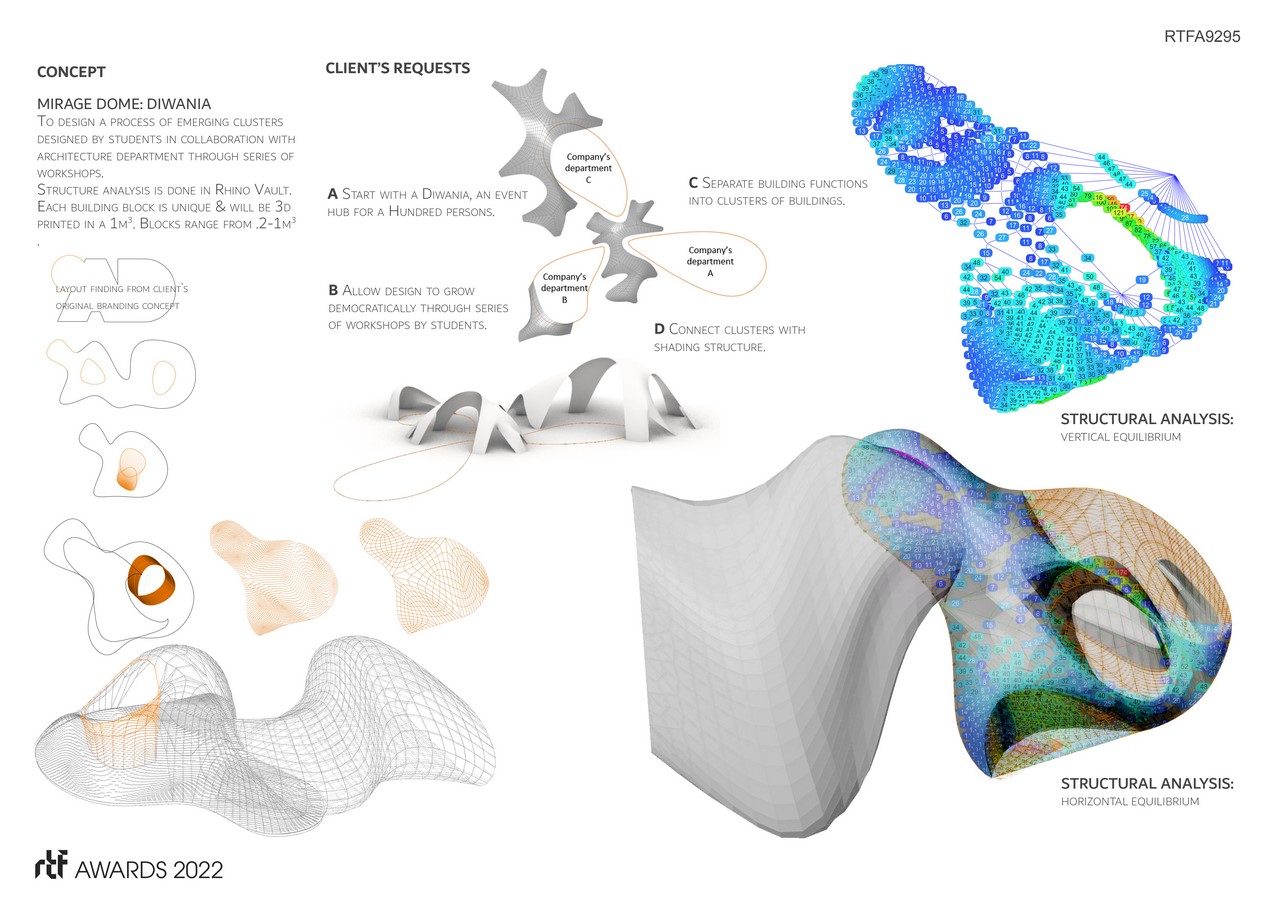 The structure based on the ancient methods of building domes and vaults to create large volumes without columns. Therefore, we decided to build the building blocks using the innovative large scale plastic 3D printer of a machine of One cubic meter in volume. This led to understanding not only traditional building methods, but also understanding the building blocks in the software. The opensource advanced software allowed us to calculate the strength of the building, freeing design from civil engineers thus leading to calculated decision making. Allowing the students to design creatively within the boundaries of the construction method, material and software.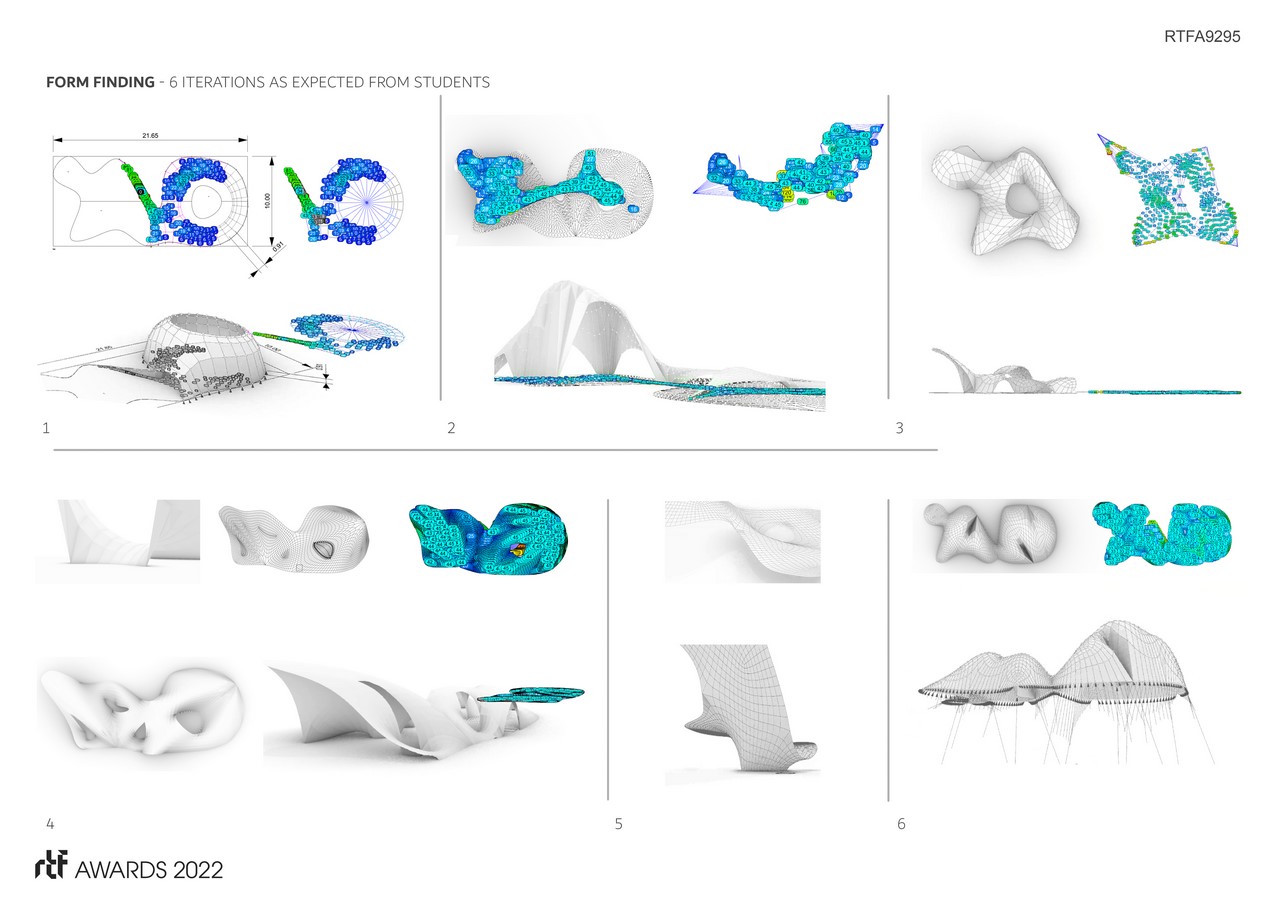 Diwania's is an organic shaped structure consists of unique individual blocks. The blocks consist of an integrated Male/Female joints to connect to its neighboring block. Anyway the force of compression should help keeping the blockes in place. There are series of vaults like structure that are functioning as shading and entrance. These vaults are nodes between different departments providing shelter from weather. The design of these nodes resemble a brain where the Diwania is its central cell connecting with other cells through the vaults.