Right on the waterfront in Frankfurt's Osthafen district, the new office building The Docks comes together with Dock 2.0, a slab -like existing structure, to create a homogenous ensemble.
Rethinking The Future Awards 2022
Second Award | Office building (Built)
Project Name: The Docks
Studio Name: MEIXNER SCHLÜTER WENDT
Design Team: Stephan Rosa (project architect), Ramon Di Nora, Christine Dörr, Ulrich Domnik, Cordula Fischer, Emanuel Gießen, Chang-Yeh Ho, Angelika Köstler, Felicitas Krätzner, Friederike Sartor, Funda Urungu
Area: 37.750 m2
Year: 2021
Location: Frankfurt am Main, Germany; 50.11184499467495, 8.717043989462274
Consultants: Schüßler-Plan (structural engineers), BES AG (fire protection), Christian Bonik (façade), Merker/EPL (MEP), ITA (building physics), Bittkau-Bartfelder (landscape architects)
Photography Credits: Lars Gruber, Christoph Kraneburg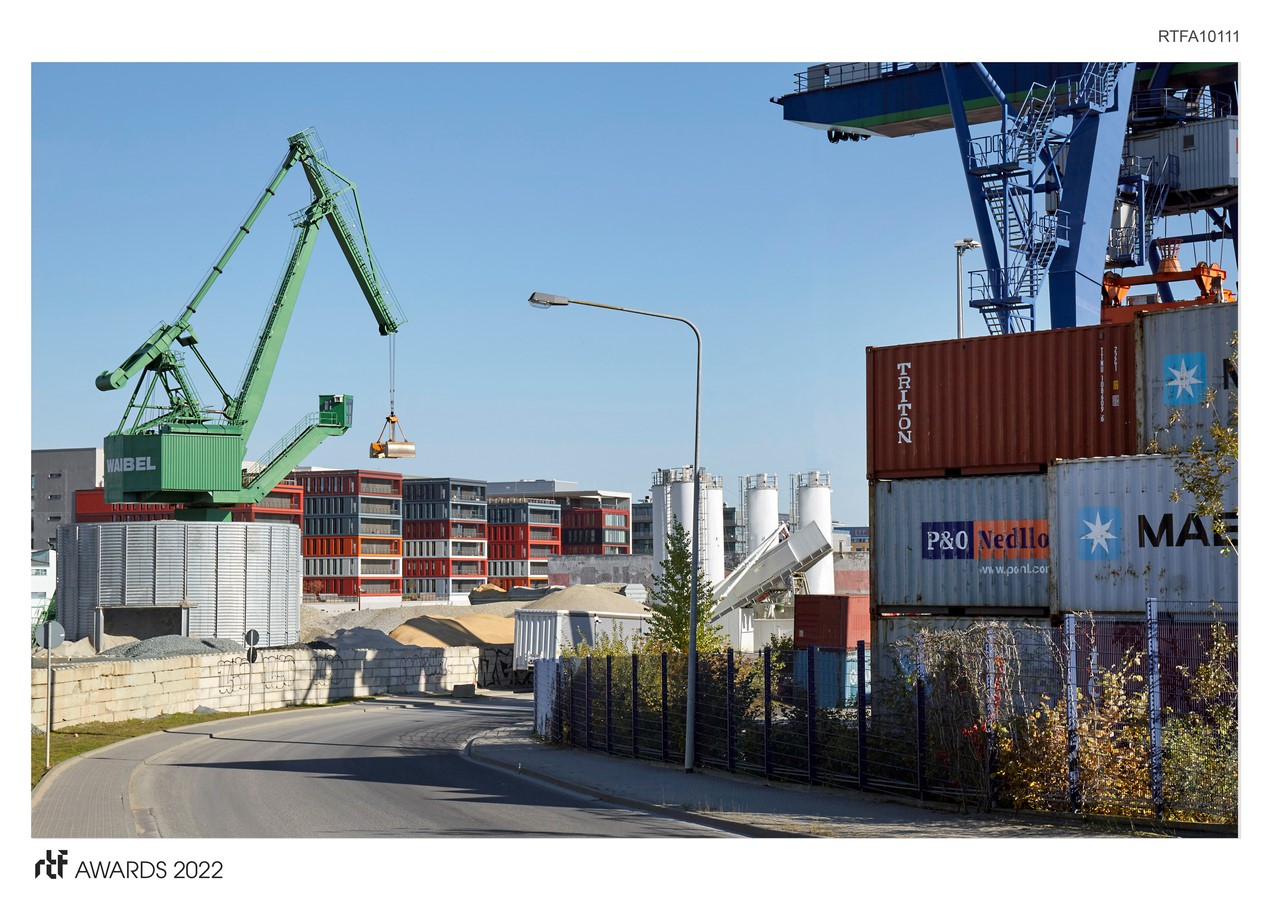 The area surrounding this new office building is dotted with industrial complexes and warehouse facilities, lending it the idiosyncratic atmosphere typical of a container port. What immediately springs to mind is associations with terms such as "storage", "stacking", "moving" and "shifting". Along with the usage requirement for various "attachable" elements, these terms were the starting point for an edifice whose architectural shape and appearance fit in instinctively with the look and feel of the Osthafen.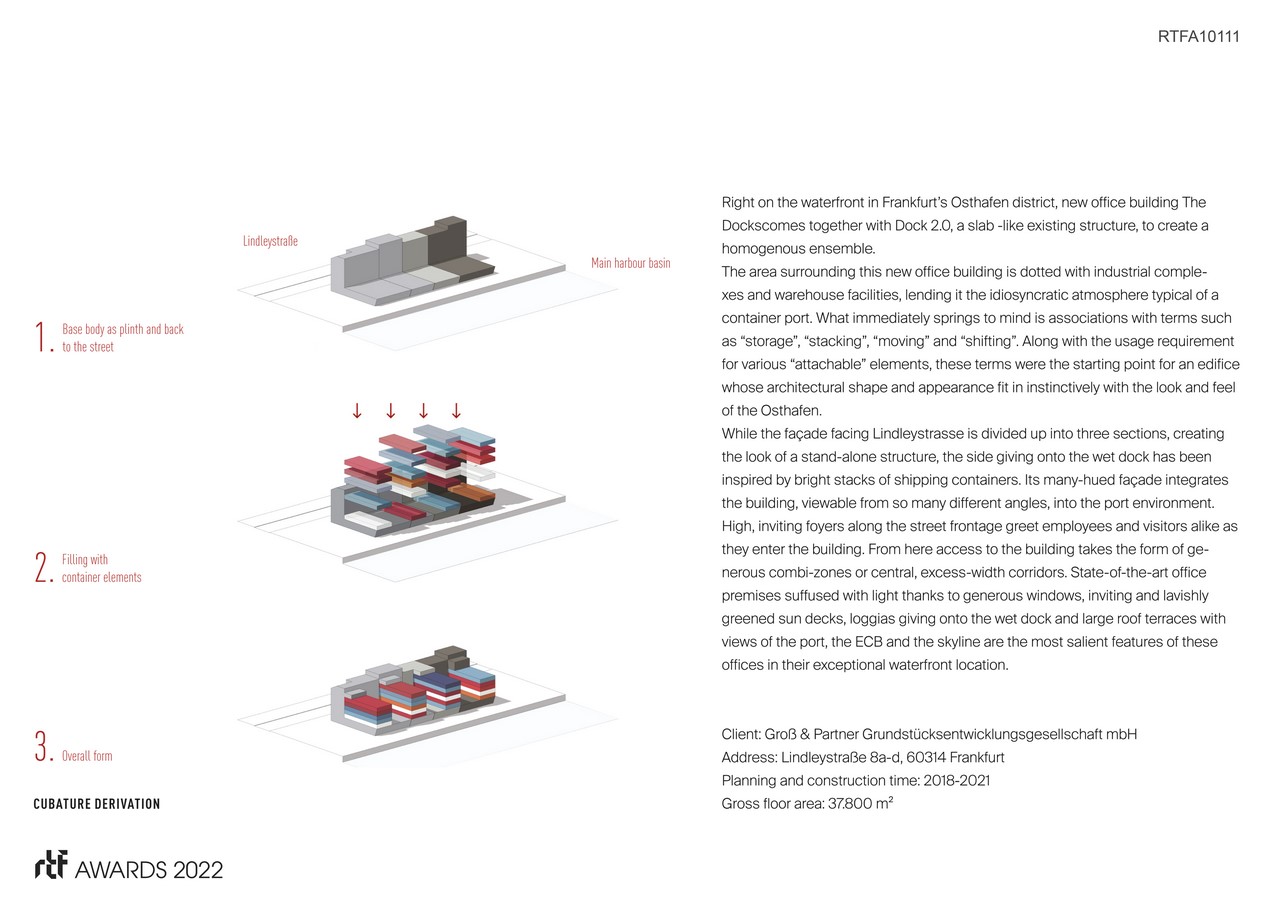 While the façade facing Lindleystrasse is divided up into three sections, creating the look of a stand-alone structure, the side giving onto the wet dock has been inspired by bright stacks of shipping containers. Its many-hued façade integrates the building, viewable from so many different angles, into the port environment.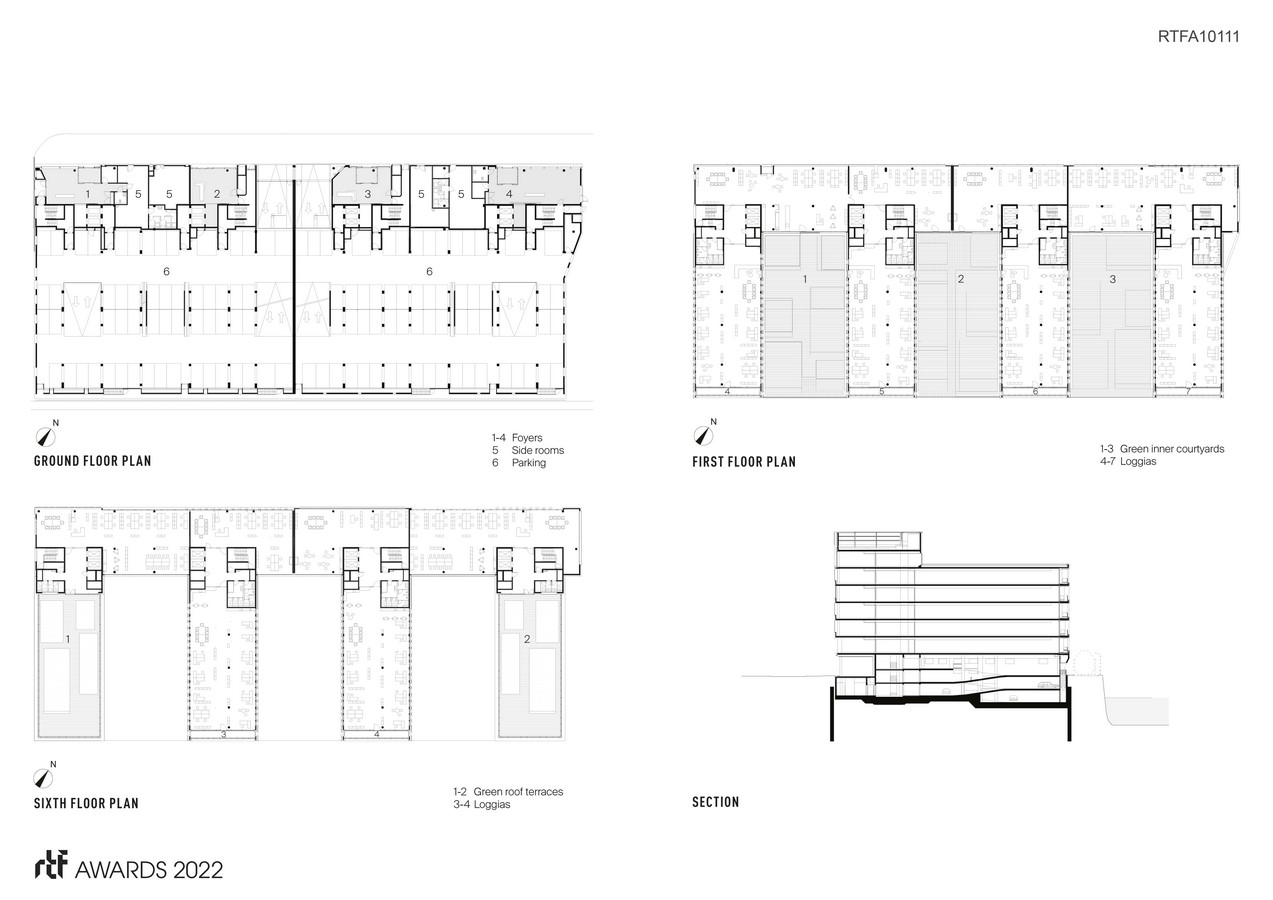 High, inviting foyers along the street frontage greet employees and visitors alike as they enter the building. From here access to the building takes the form of generous combi-zones or central, excess-width corridors.
State-of-the-art office premises suffused with light thanks to generous windows, inviting and lavishly greened sun decks, loggias giving onto the wet dock and large roof terraces with views of the port, the ECB and the skyline are the most salient features of these offices in their exceptional waterfront location.