The Project employed numerous advance technologies for its structural revitalization. RCC Jacketing and Carbon Fibre Wrapping were adapted for many locations in the structure, while familiarizing it to architectural requirements. Sonic mapping of the existing foundation at places was done. The architectural envelope in Victorian cast iron design grammar allows for an interesting sense of connection with the inside and the outside of a courtyard palace.
Rethinking The Future Awards 2022
Third Award | Interiors – Hospitality (Built)
Project Name: Swig – The Stair Bar
Studio Name: SALIENT
Design Team: Ar. Vivek Singh Rathore, Sk.Tawsif Hossain, Md. Isak
Area: 1700 sqft
Year: September, 2019
Location: Narkeldanga, Kolkata
Consultants: SPA Consultants (Structure), Saent India (Electrical, ELV), Unique Engineering consultancy private ltd (PHE).
Photography Credits: Anushree Bhatter, Vivek Singh Rathore
Other Credits: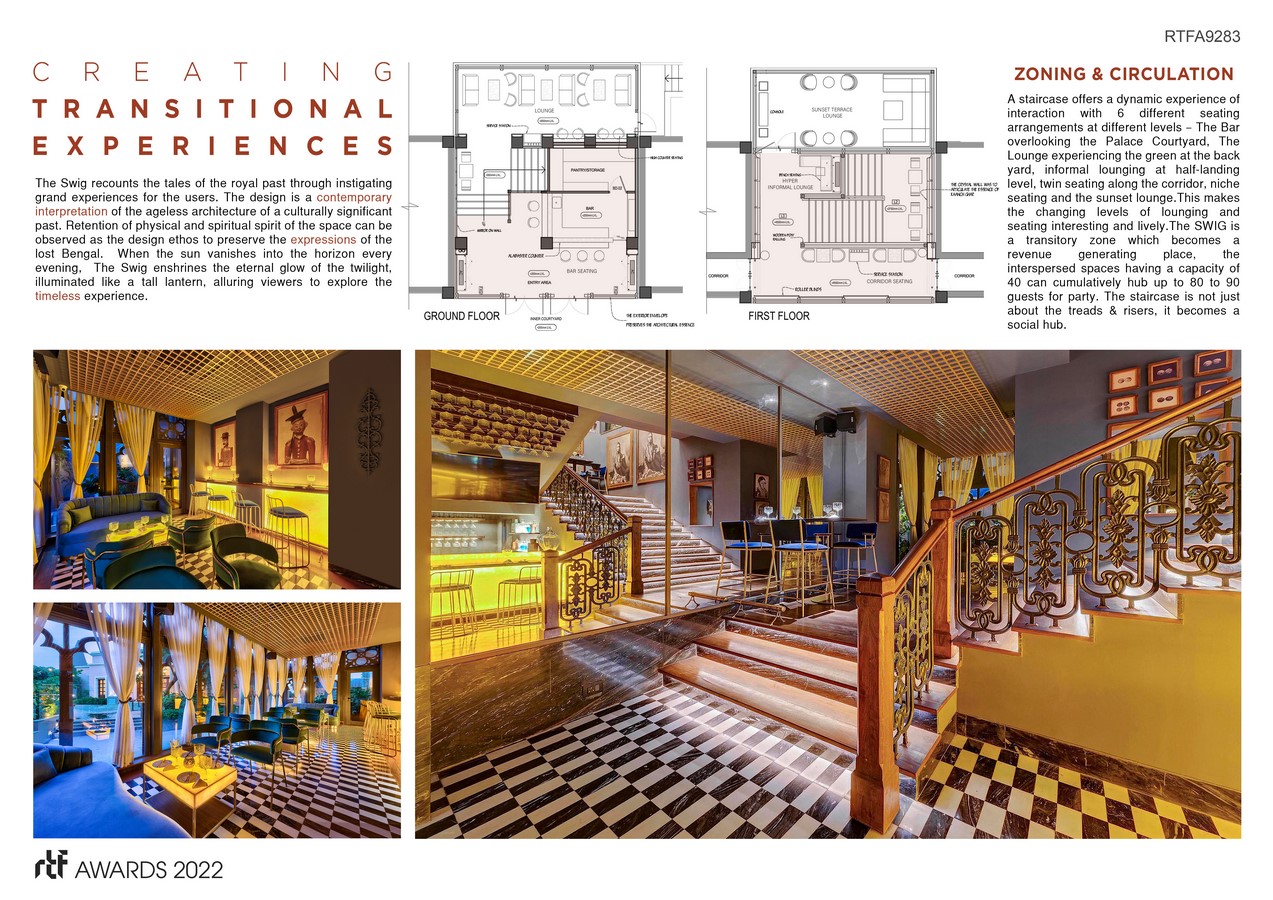 The Orchestration of cast iron filigree, glass, gold and mirror brings in the need of opulence and royal indulgence.
A staircase offers a dynamic experience of interaction with 6 different seating arrangements at different levels – The Bar overlooking the Palace Courtyard, The Lounge experiencing the green at the back yard, informal lounging at half-landing level, twin seating along the corridor, niche seating and the sunset lounge.This makes the changing levels of lounging and seating interesting and lively.The SWIG is a transitory zone which becomes a revenue generating place, the interspersed spaces having a capacity of 40 can cumulatively hub up to 80 to 90 guests for party. The staircase is not just about the treads & risers, it becomes a social hub.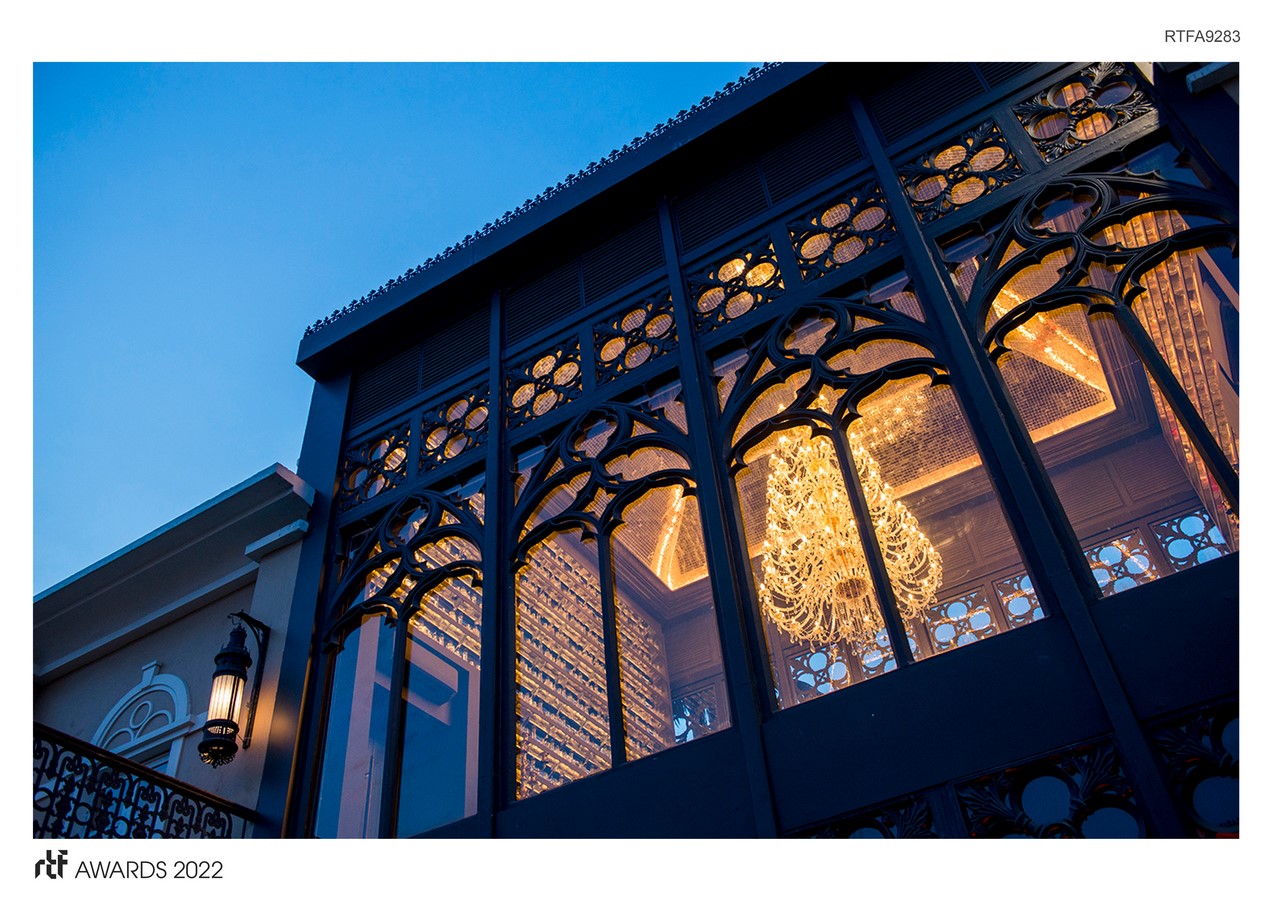 India being a hot and humid country, natural marble stones were used to keep the temperature cool in that era but the use of rectangular checked pattern floor celebrates the contemporary fusion.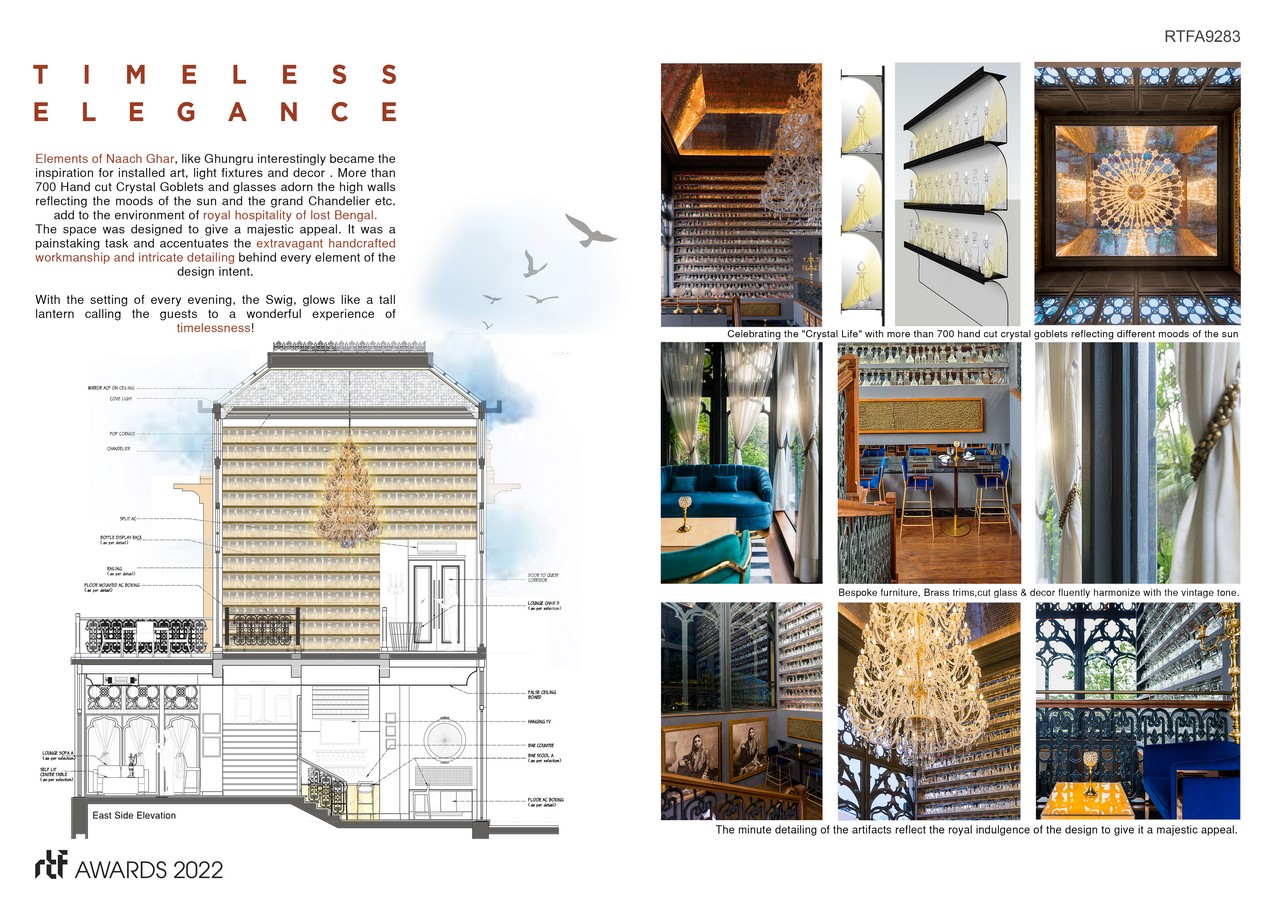 Elements of Naach Ghar, like Ghungru interestingly became the inspiration for installed art, light fixtures and decor. More than 700 Hand cut Crystal Goblets and glasses adorn the high walls reflecting the moods of the sun and the grand Chandelier etc. add to the environment of royal hospitality of lost Bengal. The minute detailing and precise fabrication of the crystals reflect the royal indulgence of the design to give it a majestic appeal. It was a painstaking task and accentuates the extravagant handcrafted workmanship and intricate detailing behind every element of the design intent.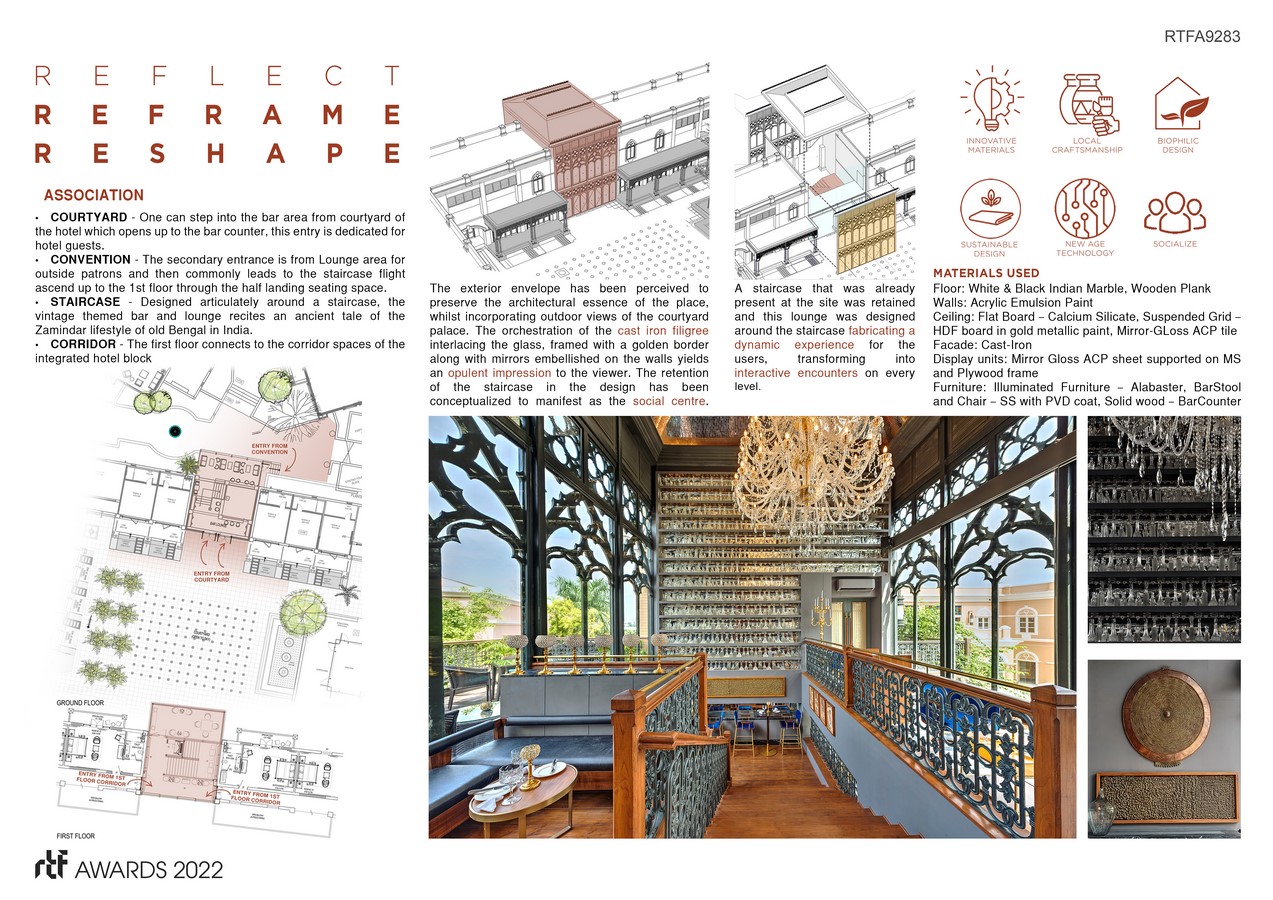 With the setting of every evening, the Swig, glows like a tall lantern calling the guests to a wonderful experience of timelessness!