Sky Lane is a state-of-the-art, 17,000 square feet modern hillside residence with breathtaking views of Los Angeles and the Pacific ocean.
Rethinking The Future Awards 2022
Second Award | Private Residence (Large) (Built)
Project Name: Sky Lane
Studio Name: de Loren & Associates
Design Team: de Loren & Associates
Area: 17.000 sqft
Year: 2019
Location: Brentwood, Los Angeles
Consultants: Channel Development
Photography Credits: Douglas Elliman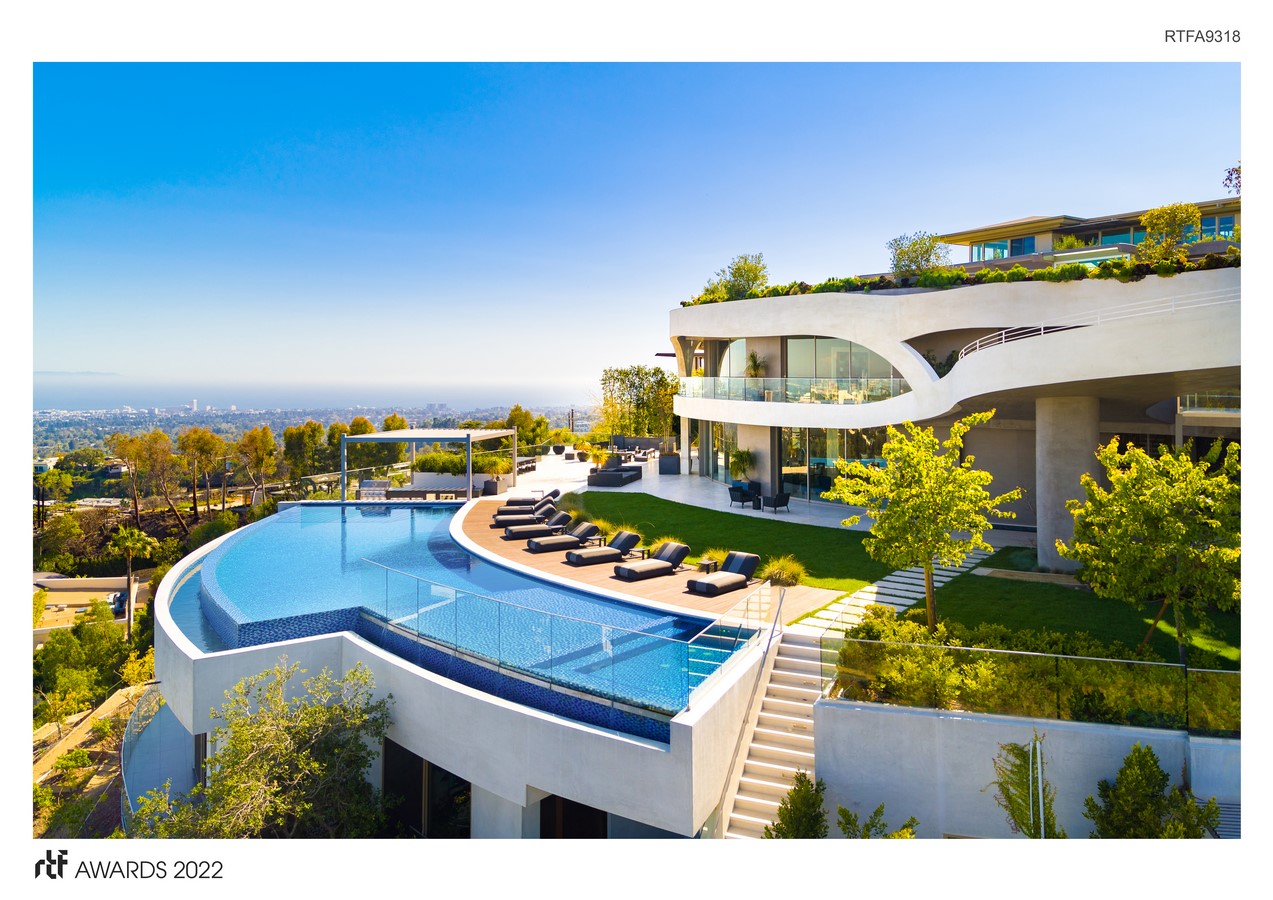 Located in West Los Angeles alongside remarkable architectural projects like The Getty Center, the curved design of Sky Lane follows the natural curvature provided by the steep hillside of the Brentwood hills.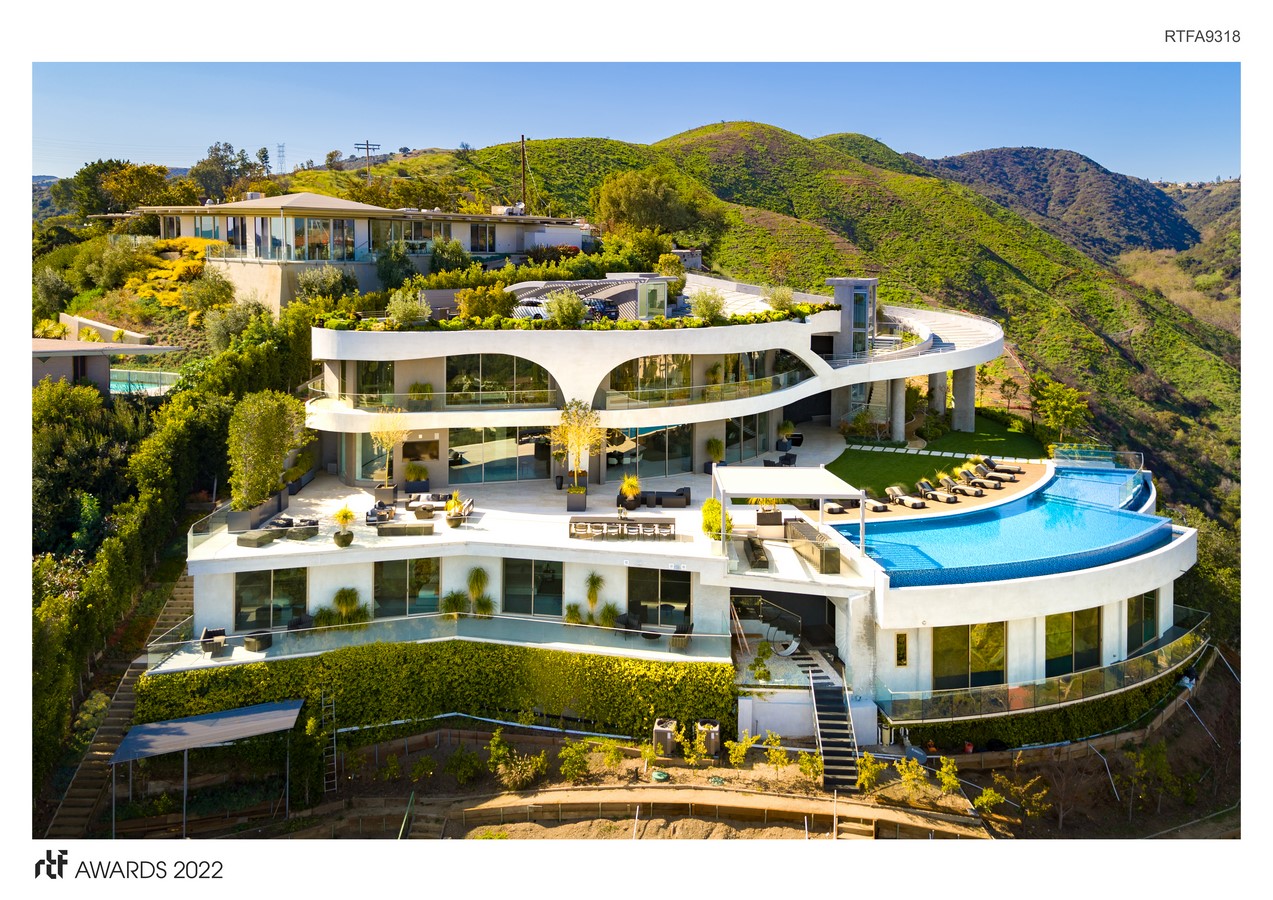 The unique facade is composed of an exterior skeleton that wraps around the residence to give Sky Lane a look like no other. The design of the 75 feet infinity pool went hand in hand with the design of the house, following the dynamic curvature, allowing the pool to wrap around the terrace and encompass every view available.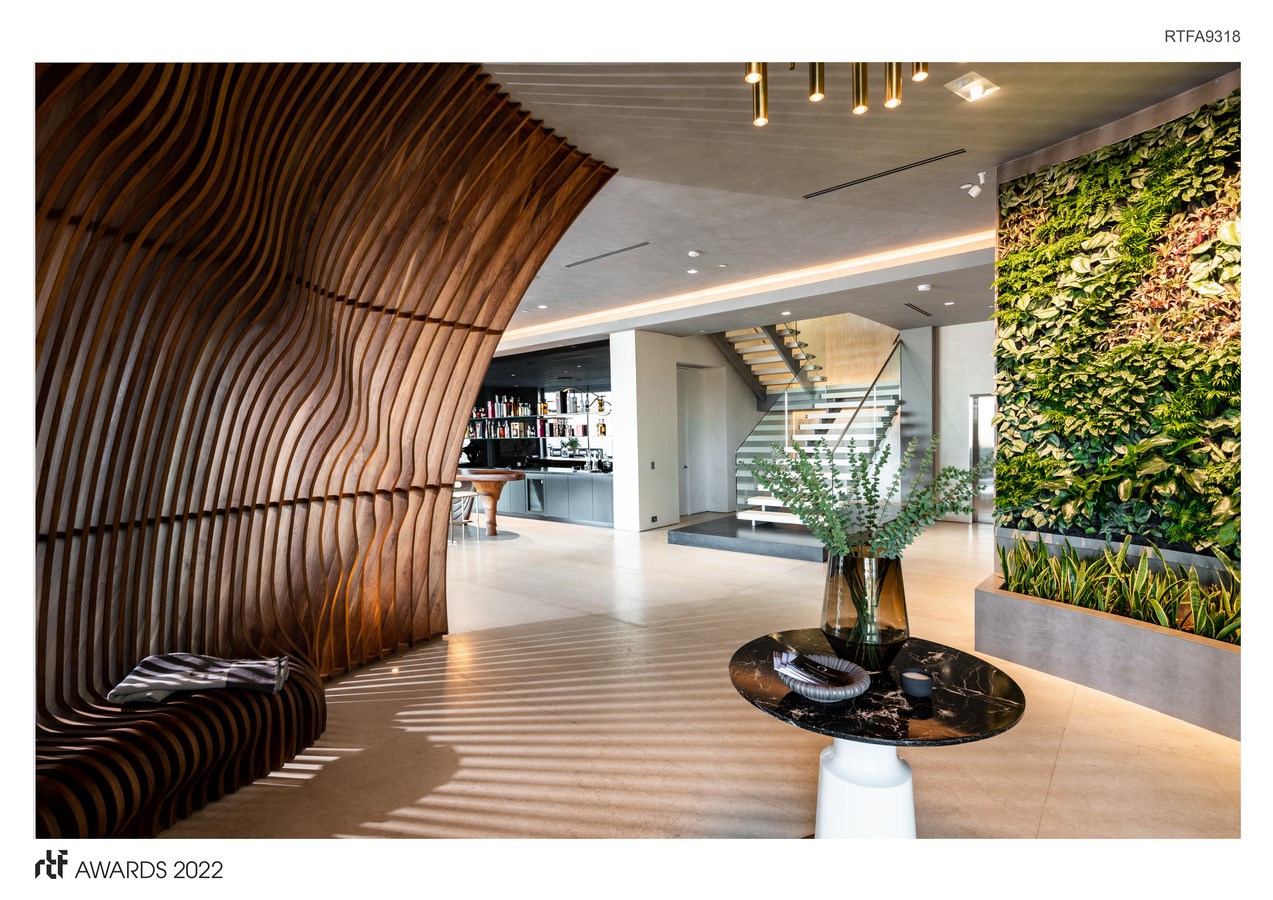 Sky Lane is equipped with cutting-edge, high-tech systems that are able to improve air quality, regulate energy levels, hormonal balance, appetite, productivity, and sleep, as well as a living vertical garden that doubles as a natural air-filtration system.