As part of one of our architectural projects, BESIDE Cabins, a development of 75 wilderness cabins in Chertsey, Québec, the client asked us to design a collection of furniture consisting of two sizes of benches and a sofa. The benches are very versatile and can be used in several rooms (entrance bench, bathroom, office, bedside tables or coffee tables). The selection of wood, solid cherry, was made respecting local supply criteria as well as good weather resistance.
Rethinking The Future Awards 2022
Second Award | Furniture Design (Built)
Project Name: PILOTI
Studio Name: APPAREIL Architecture
Design Team: APPAREIL Architecture, APPAREIL Atelier
Area: –
Year: 2021
Location: Chertsey, Québec, Canada
Consultants:
Photography Credits: Félix Michaud, OSA Images
Other Credits: Cabinetmaker L'Autre Atelier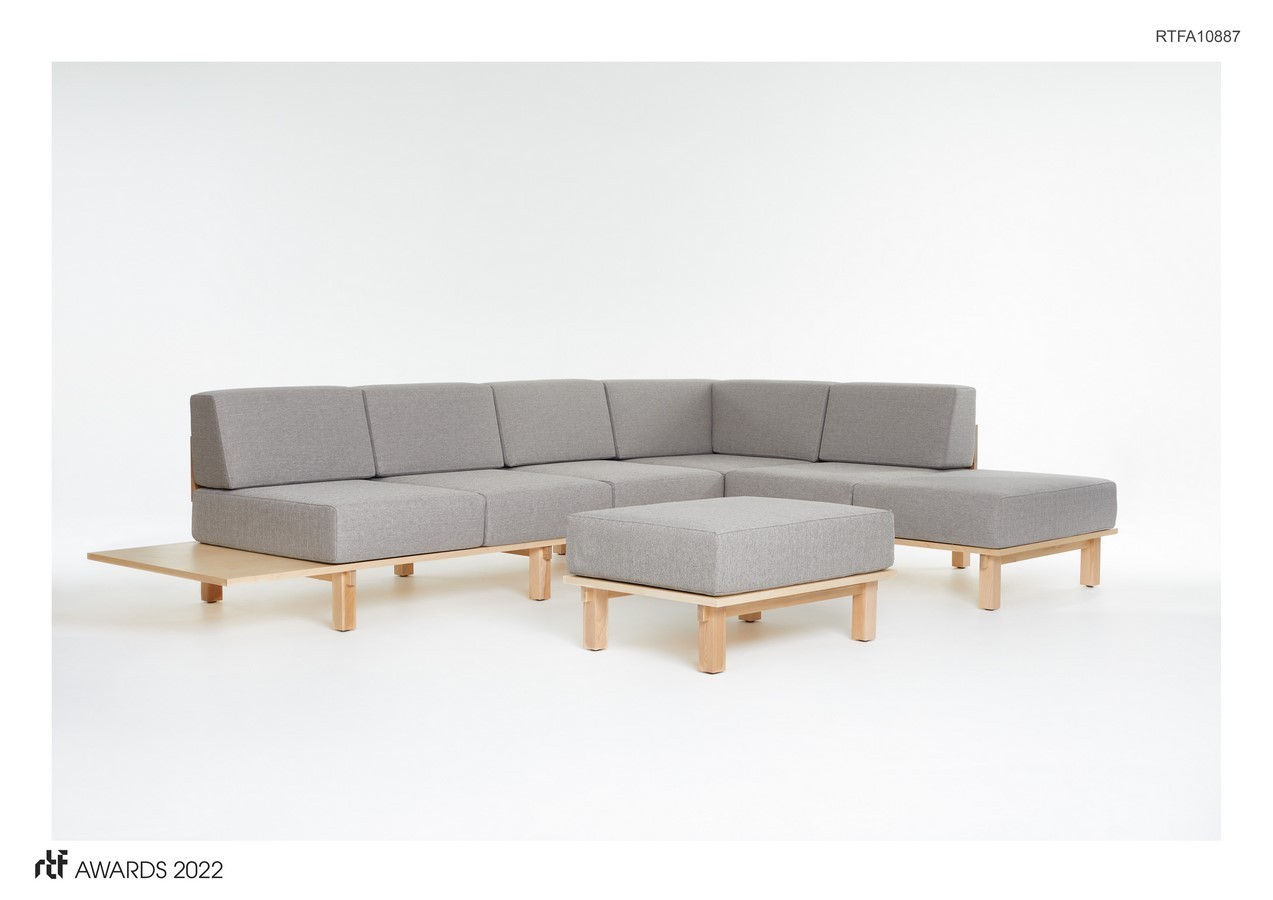 Benches and sofas are made by a local cabinetmaker who produces the entire collection by hand. These pieces of furniture have been designed to be robust and repairable to considerably increase their lifespan. In order to pay particular attention to each stage of the life cycle of these products, all furniture is delivered flat (flatpack) to allow the optimization of transport and dismantling at the end of its life.
Designed to meet the client's specific needs, the PILOTI sofa draws its inspiration from the rhythm of the wooden slats which are omnipresent throughout the cottage. Comprised of several modules and a small, integrated table, its flexibility allows it to adapt to a variety of environments and uses. The visible wood structure lends it warmth, while rendering both its front and back sides elegant. Its distinctive massive legs are a unique detail which is present in all the collection's items.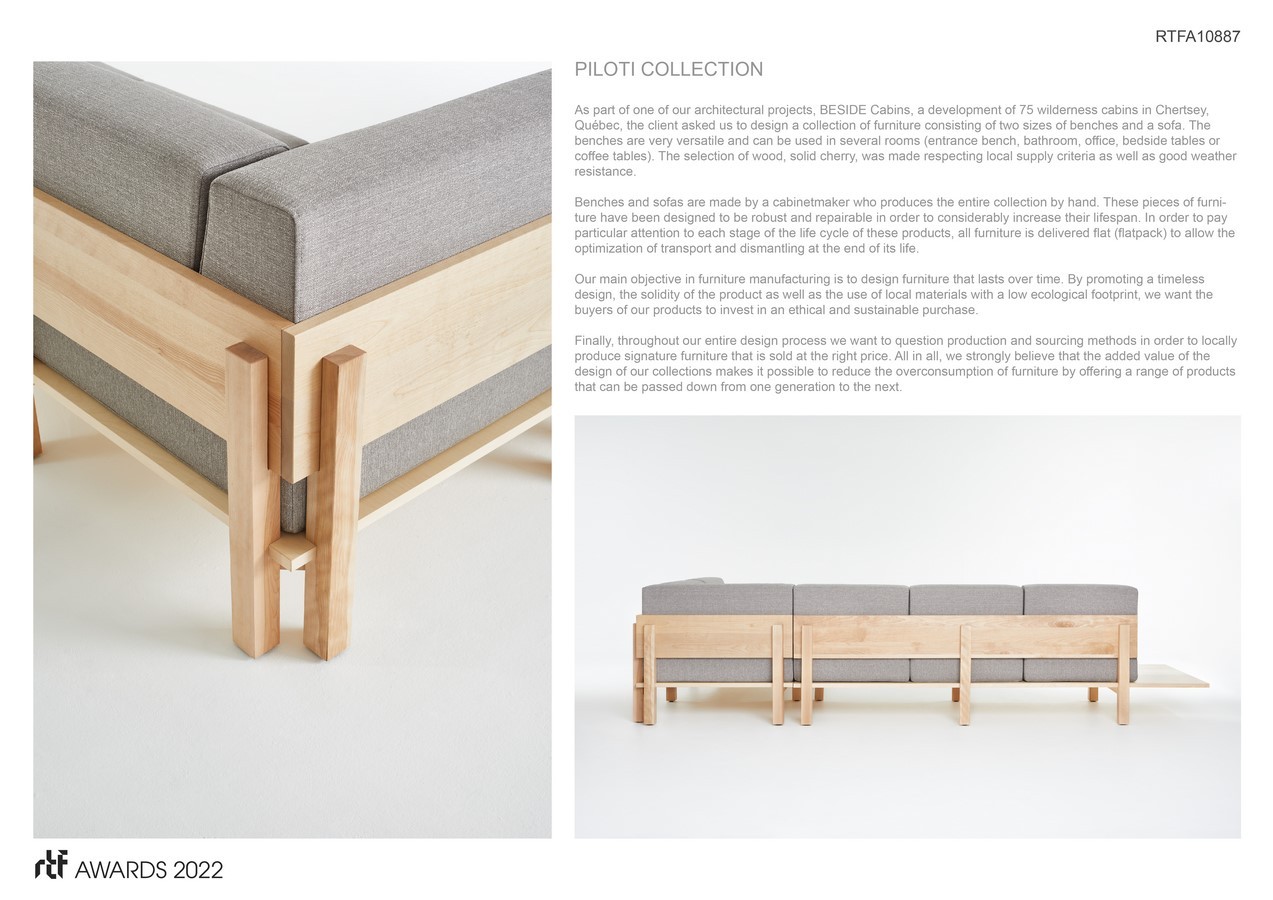 In the same spirit, the PILOTI benches are characterised by visible joints, inspired by traditional woodwork joints. Rather than concealing them, they are highlighted so as to make them an identifying part of the product. Available in two formats, the benches are composed entirely of solid birch. Their versatile dimensions allow them to be used either as a seat or a side table.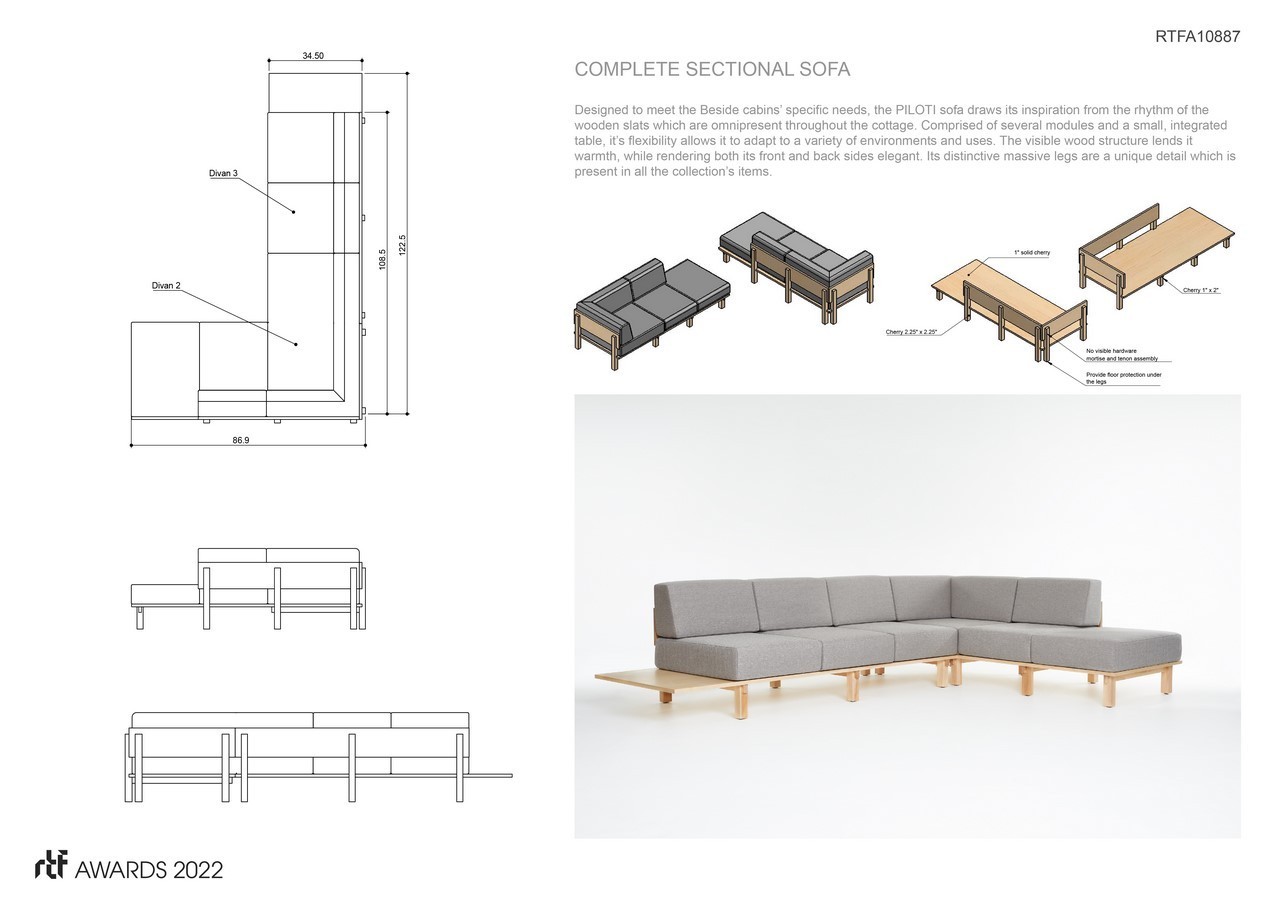 Through this collection, our team rose to the challenge of creating a symbiotic relationship between architecture and design and of reinforcing the initial concept through all scales of the project. Our main objective in furniture manufacturing is to design furniture that lasts over time. By promoting a timeless design, the solidity of the product as well as the use of local materials with a low ecological footprint, we want the buyers of our products to invest in an ethical and sustainable purchase.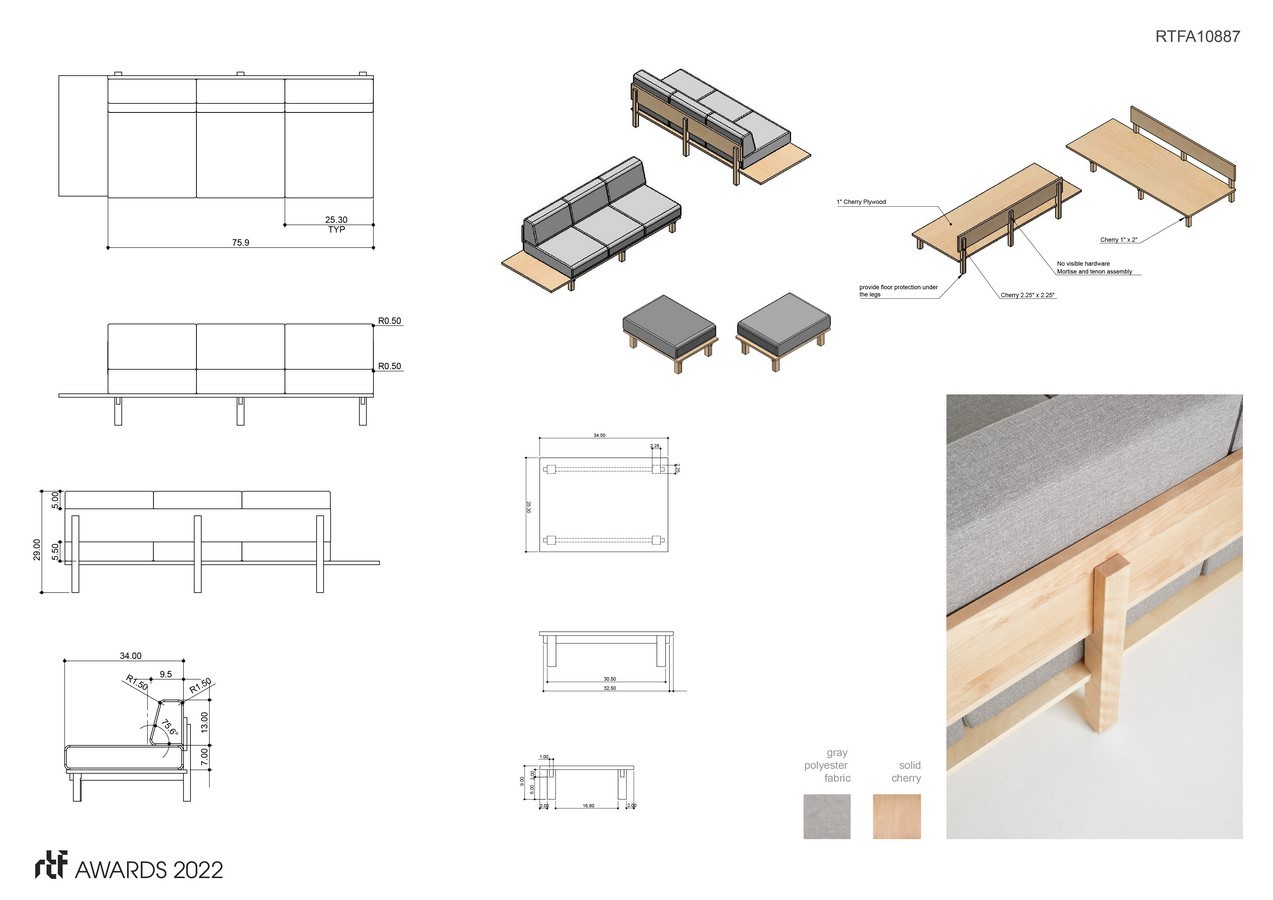 Throughout our entire design process, we want to question production and sourcing methods to locally produce signature furniture that is sold at the right price. All in all, we strongly believe that the added value of the design of our collections makes it possible to reduce the overconsumption of furniture by offering a range of products that can be passed down from one generation to the next.