Machine Hallucinations: Nature Dreams, designed specifically for König Galerie in Berlin, is an architectural exhibition of synesthetic reality experiments based on GAN algorithms developed by artificial intelligence and inspired by fluid dynamics. Nature Dreams turns a vast dataset of nature images into latent multi-sensory experiences to commemorate the beauty of the earth we share. Seen by over 200,000 guests in less two months, the exhibition was the most visited artwork in Germany in 2021.
Rethinking The Future Awards 2022
Second Award | Exhibition Design (Built)
Project Name: Machine Hallucinations: Nature Dreams
Studio Name: Refik Anadol Studio
Design Team:
Alex Morozov
Carrie He
Christian Burke
Daniel Seungmin Lee
Efsun Erkilic
Kerim Karaoglu
Pelin Kivrak
Ho Man Leung
Nidhi Parsana
Raman K. Mustafa
Rishabh Chakrabarty
Toby Heinemann
Yufan Xie
Area: Exhibition Design (Built)
Year: 2021
Location: Berlin, Germany
Consultants: NA
Photography Credits: Refik Anadol Studio
Other Credits: Thanks to Johann and Lena König, Dogukan Yesilcimen, VVVV Team, Praxis Team, FUSE Team, AnalogNative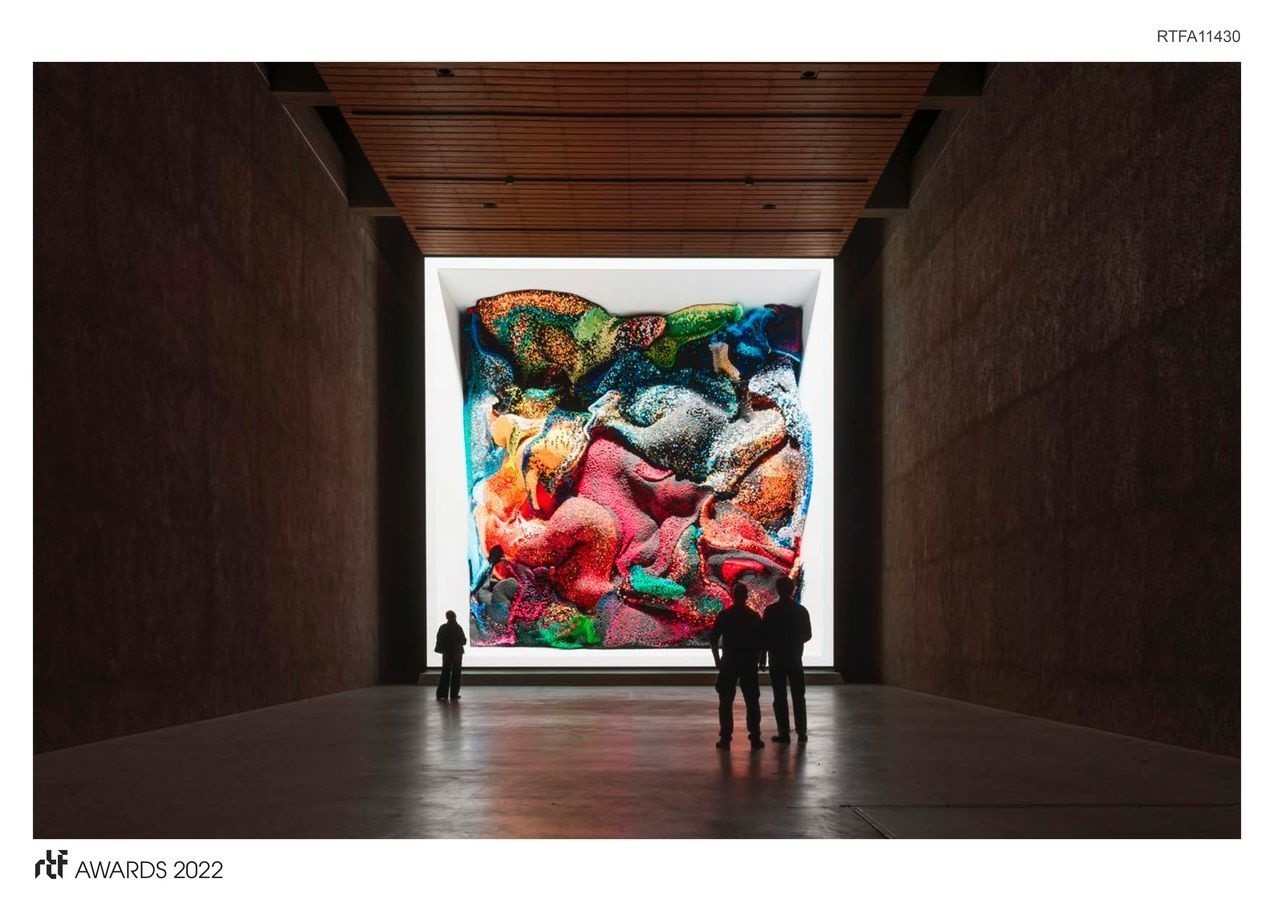 Imagining nature as a visually attainable totality lies at the heart of the artwork on the giant LED screen, Nature Dreams. In this work, Anadol and his team apply machine learning to approximately 200 million landscape images that they take as their raw data set, and train a generative model to create a latent multi-sensory experience. The artwork unveils a significant aspect of the relationship among memories, nature, and digital art by incorporating pigments, shapes, and patterns that we associate with our various experiences with nature while paying homage to its unbound poetic sublimity.
The biggest design challenge that Anadol and his team encountered was to collect and analyze a vast dataset over the course of two years. Refik Anadol outlines the vision and the challenges of working with nature data sets as follows: "We wanted to create a nature-themed project, because we thought that we – not only artists but the entire humanity – needed to focus more on our role in protecting nature. It's probably the most important topic of any future-oriented conversation. Nature is also one of the most inspiring themes for an artist who sees data as pigment. And during the pandemic, my studio members and I started to focus on how we could represent nature in diverse ways by using AI. How can we reconstruct it in virtual space? To what extent can AI be a tool of reconstructing a sense of nature and draw attention to the dangers of losing it? Here, I want to emphasize that we have no intention to replace nature with simulation or suggest this as a future possibility for experiencing nature, but we are speculating representation models in the metaverse. We challenge this virtual physical space and the sense of constant displacement that it discloses. We collected 200 million nature photos over the last two years. They were taken at various locations, but the dataset included images from pretty much every single national park in the world. Rainforests like Amazons, landscapes, remarkable spaces, clouds, trees, flora systems, water, ocean – we have an extremely diverse nature dataset and its still growing as part of this ongoing research project."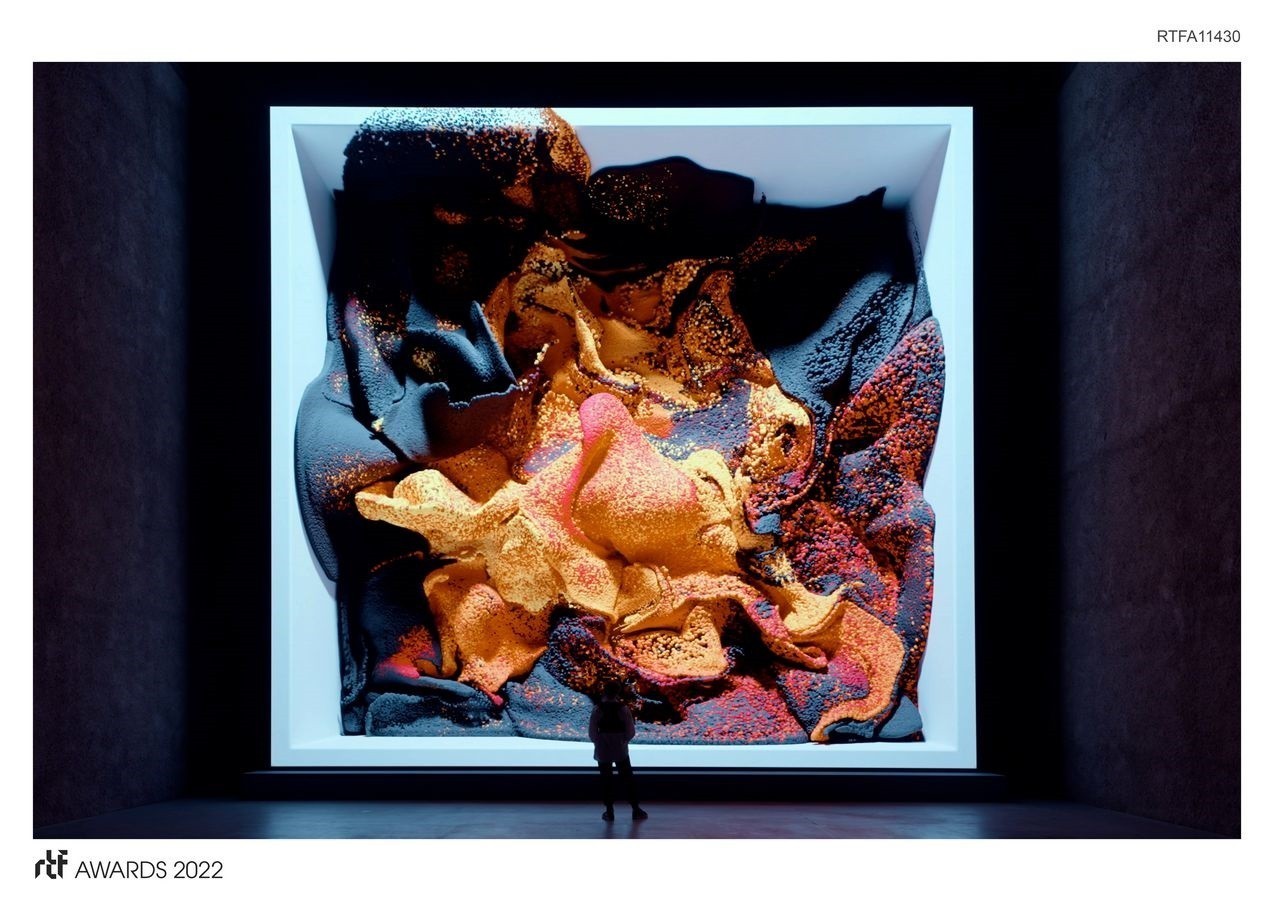 Machine Hallucinations is Refik Anadol Studio's ongoing exploration of data aesthetics based on collective visual memories of space, nature, and urban environments. Since the inception of the project, Anadol and his team have been utilizing machine intelligence as a collaborator to human consciousness, specifically DCGAN, PGAN and StyleGAN algorithms trained on these vast datasets to reveal unrecognized layers of our external realities.