La Palma is an intimate cocktail bar located in Bondi, Sydney. The brief for La Palma was to create an intimate space echoing the aesthetic and rustic charm of a 1920s Cuban prohibition-era small bar, without sacrificing the elegance expected of a modern cocktail bar. Additionally, the space had to connect to the client's other venues in a recognisable way, all of which pay homage to cuisines and aesthetics of South and Central Americas.
Rethinking The Future Awards 2021
Third Award |  Hospitality (Interior) (Built)
Project Name: La Palma
Studio Name: Guru Projects
Design Team: Gemma Chapman
Area: Hospitality
Year: 2020
Location: Potts Point, Sydney, Aus
Consultants: n/a
Photography Credits: @kittigould
Other Credits: n/a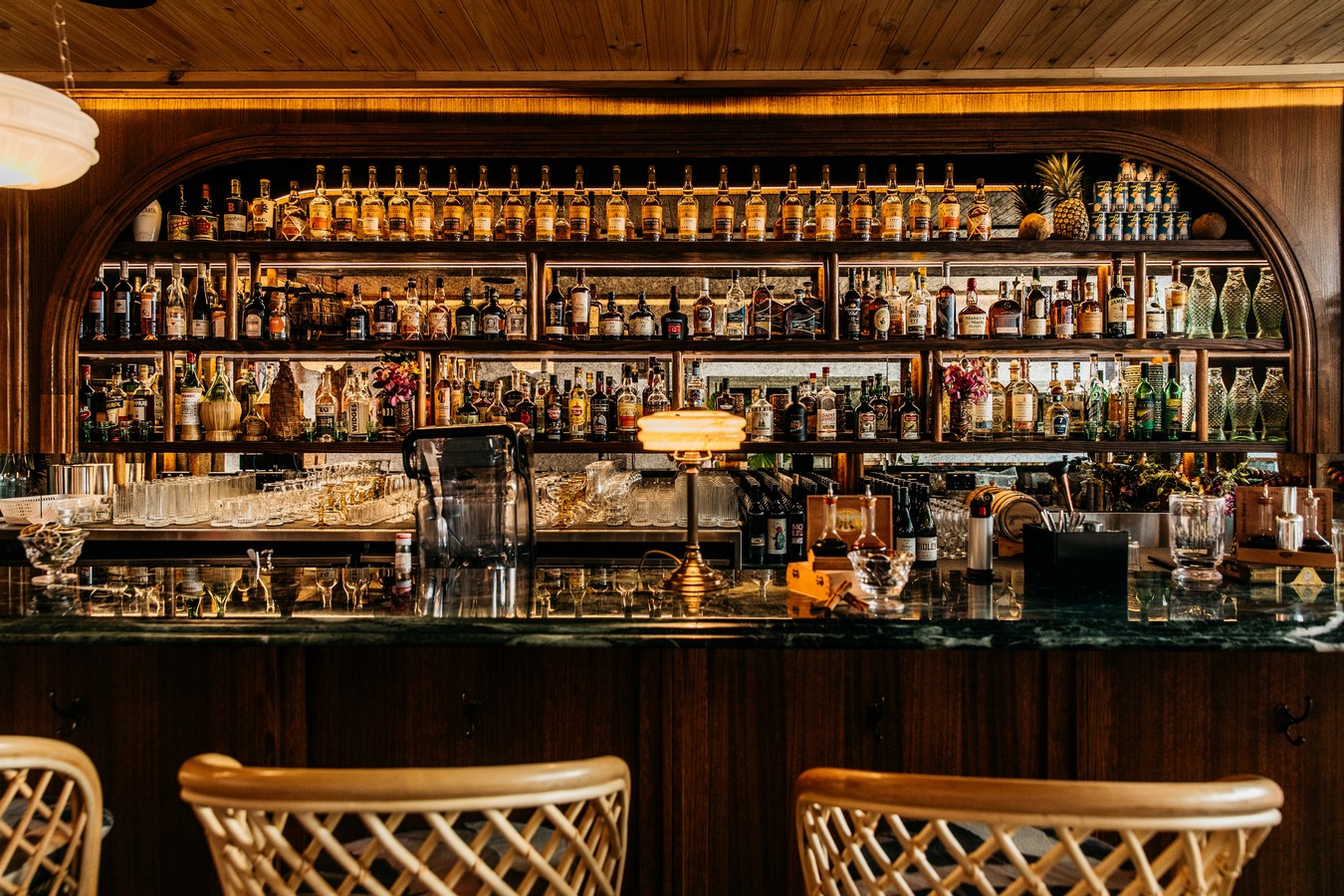 The challenges included striking a balance between the weathered and elegant design elements in the space, creating an authentic atmospheric homage to the Havana of the 1920s without straying into the territory of caricature, all while adhering to a relatively tight budget.
The result is a moody small bar with distressed walls and a focal stained timber bar with green marble countertop, framed by the dramatic arched back bar. Subtle backlighting displays and showcases the venue's rum collection. Tropical pot plants and authentic Cuban elements, including cigar cases and period art deco table lamps, imbue the space with authenticity.